tutorial, characters, resources, video, further reading
A Room with a View (1905) is a comedy of manners and a satirical critique of English stuffiness and hypocrisy. Lucy Honeychurch must choose between cultured but emotionally frozen Cecil Vyse and the impulsive George Emerson. The Surrey stockbroker belt is contrasted with the magic of Florence, where she eventually ends up on her honeymoon. Upper middle-class English tourists in Italy are an easy target for Forster in some very amusing scenes.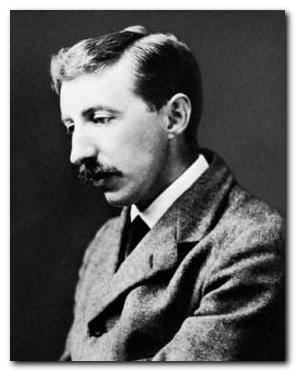 E.M.Forster
E.M. Forster is a bridge between the nineteenth and the twentieth century novel. He documents the Edwardian and Georgian periods in a witty and elegant prose, satirising the middle and upper classes he knew so well. He was a friend of Virginia Woolf, with whom he worked out some of the ground rules of literary modernism. These included the concept of 'tea-tabling' – making the substance of serious fiction the ordinary events of everyday life. He was also a member of The Bloomsbury Group.
His novels grew in complexity and depth, until he eventually gave up fiction in 1923. This was because he no longer felt he could write about the subject of heterosexual love which he did not know or feel. Instead, he turned to essays – which are well worth reading.
---
A Room with a View – plot summary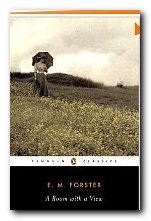 Lucy Honeychurch, a young upper middle class woman, visits Italy under the charge of her older cousin Charlotte. At their guesthouse, in Florence, they are given rooms that look into the courtyard rather than out over the river Arno. Mr. Emerson, a fellow guest, generously offers them the rooms belonging to himself and his son George. Lucy is an avid young pianist. Mr. Beebe an English clergyman guest, watches her passionate playing and predicts that someday she will live her life with as much gusto as she plays the piano.
Lucy's visit to Italy is marked by several significant encounters with the Emersons. George explains that his father means well, but always offends everyone. Mr. Emerson tells Lucy that his son needs her in order to overcome his youthful melancholy. Later, Lucy comes in close contact with two quarreling Italian men. One man stabs the other, and she faints, to be rescued (and kissed) by George.
On a country outing in the hills, Lucy again encounters George, who is standing on a terrace covered with blue violets. George kisses her again, but this time Charlotte sees him and chastises him and leaves with Lucy for Rome the next day.
The second half of the book centers on Lucy's home in Surrey, where she lives with her mother and her brother, Freddy. A man she met in Rome, the snobbish Cecil Vyse, proposes marriage to her for the third time, and she accepts him. He disapproves of her family and the country people she knows. There is a small, ugly villa available for rent in the town, and as a joke, Cecil offers it to the Emersons, whom he meets by chance in a museum. They take him up on the offer and move in, much to Lucy's initial horror.
George plays tennis with the Honeychurches on a Sunday when Cecil is at his most intolerable. Cecil reads from a book by Miss Lavish, a woman who also stayed with Lucy and Charlotte in Florence. The novel records a kiss among violets, so Lucy realizes that Charlotte let the secret out. In a moment alone, George kisses her again. Lucy tells him to leave, but George insists that Cecil is not the right man for her. Lucy sees Cecil in a new light, and breaks off her engagement that night.
However, Lucy will not believe that she loves George; she wants to stay unmarried and travel to Greece with some elderly women she met in Italy. She meets old Mr. Emerson by chance, who insists that she loves George and should marry him, because it is what her soul truly wants. Lucy realizes he is right, and though she must fly against convention, she marries George, and the book ends with the happy couple staying together in the Florence pension again, in a room with a view.
---
Study resources

A Room with a View – Penguin Classics – Amazon UK

A Room with a View – Penguin Classics – Amazon US

A Room with a View – unabridged classics Audio CD – Amazon UK

A Room with a View – BBC audio books edition – Amazon UK

A Room with a View – Merchant-Ivory film on VHS – Amazon UK

A Room with a View – eBook version at Project Gutenberg

A Room with a View – audioBook version at LibriVox

The Cambridge Companion to E.M.Forster – Amazon UK

E.M.Forster at Wikipedia – biographical notes, links

E.M.Forster at Mantex – tutorials, web links, study resources
---
Principal characters
| | |
| --- | --- |
| Lucy Honeychurch | a musical and spirited girl |
| Mrs Honeychurch | her mother, a widow |
| Freddy | her brother |
| Charlotte Bartlett | Lucy's older, poorer cousin and an old maid |
| Mr Emerson | a liberal, plain-speaking widower |
| George Emerson | his truth-seeking son |
| Cecil Vyse | an over-cultivated snob |
| Mr Beebe | the rector in Lucy's home town |
| Miss Lavish | lady novelist with strident, commonplace views |
| Mr Eager | self-righteous British chaplain in Florence |
---
A Room with a View – film version
Merchant-Ivory 1985 film adaptation
This is a production which takes one or two minor liberties with the original novel. But it's beautifully acted, with the deliciously pouting Helena Bonham Carter as the heroine Lucy, plus Denholm Eliot as Mr Emerson, Daniel Day-Lewis as a wonderfully pompous Cecil Vyse, and Maggie Smith as the poisonous hanger-on Charlotte. The settings are delightfully poised between Florentine Italy and the home counties stockbroker belt. I've watched it several times, and it never ceases to be visually elegant and emotionally well observed. This film was nominated for eight Academy awards when it appeared, and put the Merchant-Ivory team on the cultural map.

See reviews of the film at the Internet Movie Database
---
Further reading

David Bradshaw, The Cambridge Companion to E.M. Forster, Cambridge University Press, 2007

Richard Canning, Brief Lives: E.M. Forster, London: Hesperus Press, 2009

G.K. Das and John Beer, E. M. Forster: A Human Exploration, Centenary Essays, New York: New York University Press, 1979.

Mike Edwards, E.M. Forster: The Novels, London: Palgrave Macmillan, 2001

E.M. Forster, Aspects of the Novel, London: Penguin Classics, 2005

P.N. Furbank, E.M. Forster: A Life, Manner Books, 1994

Frank Kermode, Concerning E.M. Forsterl, London: Weidenfeld and Nicolson, 2009

Rose Macaulay, The Writings of E. M. Forster, New York: Barnes and Noble, 1970.

Nigel Messenger, How to Study an E.M. Forster Novel, London: Palgrave Macmillan, 1991

Wendy Moffatt, E.M. Forster: A New Life, London: Bloomsbury Publishing, 2010

Nicolas Royle, E.M. Forster (Writers and Their Work), Northcote House Publishers, 1999

Jeremy Tambling (ed), E.M. Forster: Contemporary Critical Essays, London: Palgrave Macmillan, 1995
---
A Room with a View – film interview
Daniel Day Lewis on Cecil Vyse
---
Other works by E.M. Forster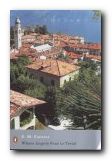 Where Angels Fear to Tread (1902) is Forster's first novel and a very witty debut. A spirited middle-class English girl goes to Italy and becomes involved with a local man. The English family send out a party to 'rescue' her (shades of Henry James) – but they are too late; she has already married him. But when a baby is born, the family returns with renewed hostility. The clash between Mediterranean living spirit and deadly English rectitude is played out with amusing and tragic consequences.

Buy the book at Amazon UK


Buy the book at Amazon US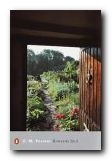 Howards End (1910) is a State of England novel, and possibly Forster's greatest work – though that's just my opinion. Two families are contrasted: the intellectual and cultivated Schlegels, and the capitalist Wilcoxes. A marriage between the two leads to spiritual rivalry over the possession of property. Following on their social coat tails is a working-class would-be intellectual who is caught between two conflicting worlds. The outcome is a mixture of tragedy and resignation, leavened by hope for the future in the young and free-spirited.

Buy the book at Amazon UK


Buy the book at Amazon US
---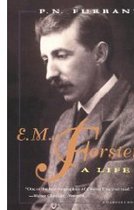 E.M.Forster: A Life is a readable and well illustrated biography by P.N. Furbank. This book has been much praised for the sympathetic understanding Nick Furbank brings to Forster's life and work. It is also a very scholarly book, with plenty of fascinating details of the English literary world during Forster's surprisingly long life. It has become the 'standard' biography, and it is very well written too. Highly recommended.

Buy the book here
© Roy Johnson 2010
---
More on E.M. Forster
More on the novella
More on literary studies
More on short stories
---