tutorial, commentary, study resources, plot, and web links
Afterward was first published in The Century Magazine for January 1910, and was then reprinted in the collection Tales of Men and Ghosts published later the same year. It was one of a number of ghost stories written by Edith Wharton. The genre was very popular at the end of the nineteenth century and the beginning of the twentieth.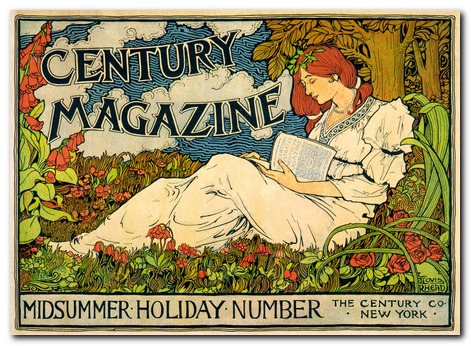 ---
Afterward – critical commentary
It is very difficult to analyse or pass critical comment on a ghost story – unless one takes the supernatural premise seriously – for which in this case there seems to be little incentive provided. Edward and Mary Boyne have profited handsomely from the Blue Star Mine venture, and they have a naively romantic notion to retire to a fashionably old English country estate, where the house is so traditional they hope it will be haunted. The opening of the story is pitched at a mildly satirical level, poking gentle fun at their enthusiasm for a home with no heating or electric lighting.
But they have made their money by enduring 'for fourteen years the soul-deadening ugliness of the Middle West'. The windfall fortune has now made that sacrifice worthwhile. Edward Boyne has profited from America's system of individual enterprise and free market capitalism, and he can now afford to turn his back on it.
But he has profited at the expense of his colleague Robert Elwell, who introduced Boyne to the Blue Star venture in the first place. Elwell has borrowed money to put into the scheme, but then lost it when Boyne 'got ahead' of him in business. Elwell has tried to commit suicide, then has died shortly afterwards, leaving his wife destitute.
Edward Boyne moves to the old house in Dorset and almost immediately begins to behave strangely. When Elwell makes his two 'visits' to the house, Boyne recognises his figure on both occasions. The first occurs on the day he attempts suicide, and the second is on the day he dies (in America). Elwell therefore acts as the embodiment of Boyne's guilty conscience over his dubious business dealings regarding the Blue Star Mine.
This does not explain how or why he disappears, but at least it provides a psychological underpinning to the story, which as a matter of fact might well have a second 'disappearance' – that of Mary Boyne herself.
The story begins with Mary in the library at the house in Lyng, recalling to herself the events that have led up to the disappearance of her husband. This gives the impression that hers is the controlling perspective and point of view in the narrative – and that (logically) she is still alive in order to recount the entire story, which is unfolding retrospectively. But the tale also ends with her in the library, receiving the gruesome news from Parvis about the attempted suicide and subsequent death of Elwell. She realises that she has directed the supernatural Elwell to her husband in the same room, and the shock appears to kill her.
She felt the walls of the room rush towards her, like inward falling ruins, and she heard Parvis, a long way off, as if through the ruins, crying to her, and struggling to get at her. But she was numb to his touch, she did not know what he was saying. Through the tumult she heard but one clear note, the voice of Alida Stair, speaking on the lawn at Pangbourne.

"You won't know till afterward" it said. "You won't know till long, long afterward."
If this is the case, it is a neat technical achievement on Edith Wharton's part – because she has created a narrative which ends with the death of the person from whose point of view the story is being told.
---
Afterward – study resources

Edith Wharton Stories 1891-1910 – Norton Critical – Amazon UK

Edith Wharton Stories 1891-1910 – Norton Critical – Amazon US

Afterward – eBook format at Project Gutenberg

Afterward – AudioBook format at librivox

A Historical Guide to Edith Wharton – Amazon UK

The Cambridge Introduction to Edith Wharton – Amazon UK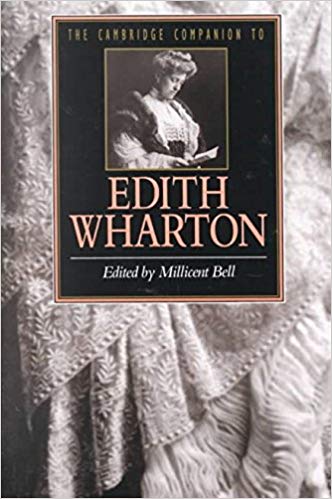 ---
Afterward – story synopsis
Part I.   Americans Edward and Mary Boyne make a lot of money in the Blue Star Mine venture and decide to live in England. They choose an old country house in Dorset which they hope will have its own authentic residential ghost. Their English cousin Alida Stair reassures them that there is a ghost, but they won't know about it. Ned Boyne hopes to write a book on economics and culture, but he seems out of sorts to his wife. She thinks it might be the influence of the haunted house, but since no ghost has ever been seen, this notion cannot be verified.
She locates a concealed panel which provides access to the roof, from where she and Ned see a figure approaching the house. Ned goes down to meet him, but when Mary follows them the man is no longer there. Ned gives her an explanation, but appears to be disturbed.
Part II.   Two months later she thinks she sees the same figure again – but it turns out to be her husband, whose moods appear to change in a disconcerting manner. A letter then arrives announcing legal threats brought against Ned and his dealings with the Blue Star Mine by his former partner Robert Elwell. But Edward reassures Mary that the matters in the letter have now been settled.
Part III.   Next day Mary feels completely reassured and she enjoys a proprietary stroll in the grounds, where she meets a young man who has come to see Ned. Since Ned is busy, he says he will come back again later. But when Mary goes in to lunch Ned is missing. The servants report that he has gone out with the young man. Mary interrogates the staff, but they know nothing about the stranger, except that he was wearing a strange hat.
Part IV.   Two weeks later Ned has still not reappeared and has left behind a fragment of a letter to a Mr Parvis relating to the legal dispute over the Mine. Mary makes extensive enquiries, but there is no trace of Ned. She gradually adjusts to the fact that he may not be coming back.
Part V.   Mr Parvis arrives from the USA to explain that Ned's partner Robert Elwell lost money in the Mine venture and has died following an attempt to commit suicide. His widow has fallen on hard times. Parvis shows Mary a newspaper clipping which reveals a photograph of the young man who twice called at the house. Mary calculates that the first visit took place at the same time as his attempted suicide and the second later visit was at the time he actually died. The last words she recalls are those of her cousin warning her that "You won't know [about the ghost] till long, long afterward."
---
Principal characters
| | |
| --- | --- |
| Edward (Ned) Boyne | an American mining engineer |
| Mary Boyne | his wife |
| Mrs Alida Stair | their cousin and friend in England |
| Trimmle | a parlour-maid |
| Robert (Bob) Elwell | Boyne's business partner in the mine |
| Parvis | a lawyer from Waukesha (WI) |
---
Video documentary
---
Further reading
Louis Auchincloss, Edith Wharton: A Woman of her Time, New York: Viking, 1971,
Elizabeth Ammons, Edith Wharton's Argument with America, Georgia: University of Georgia Press, 1982, pp.222. ISBN: 0820305138
Janet Beer, Edith Wharton (Writers & Their Work), New York: Northcote House, 2001, pp.99, ISBN: 0746308981
Millicent Bell (ed), The Cambridge Companion to Edith Wharton, Cambridge: Cambridge University Press, 1995, pp.232, ISBN: 0521485134
Alfred Bendixen and Annette Zilversmit (eds), Edith Wharton: New Critical Essays, New York: Garland, 1992, pp.329, ISBN: 0824078489
Eleanor Dwight, Edith Wharton: An Extraordinary Life, New York: Harry N. Abrams, 1994, ISBN: 0810927950
Gloria C. Erlich, The Sexual Education of Edith Wharton, California: University of California Press, 1992, pp.223, ISBN: 0520075838
Susan Goodman, Edith Wharton's Women: Friends and Rivals, UPNE, 1990, pp.220, ISBN: 0874515246
Irving Howe, (ed), Edith Wharton: A collection of Critical Essays, London: University of North Carolina Press, 1986,
Jennie A. Kassanoff, Edith Wharton and the Politics of Race, Cambridge: Cambridge University Press, 2004, pp.240, ISBN: 0521830893
Hermione Lee, Edith Wharton, London: Vintage, new edition 2008, pp.864, ISBN: 0099763516
R.W.B. Lewis, Edith Wharton: A Biography, New York: Harper and Rowe, 1975, pp.592, ISBN: 0880640200
James W. Tuttleton (ed), Edith Wharton: The Contemporary Reviews, Cambridge: Cambridge University Press, 1992, pp.586, ISBN: 0521383196
Candace Waid, Edith Wharton's Letters from the Underworld, London: University of North Carolina Press, 1991,
Sarah Bird Wright, Edith Wharton A to Z: The Essential Reference to Her Life and Work, Fact on File, 1998, pp.352, ISBN: 0816034818
Cynthia Griffin Wolff, A Feast of Words: The Triumph of Edith Wharton, New York: Perseus Books, second edition 1994, pp.512, ISBN: 0201409186
---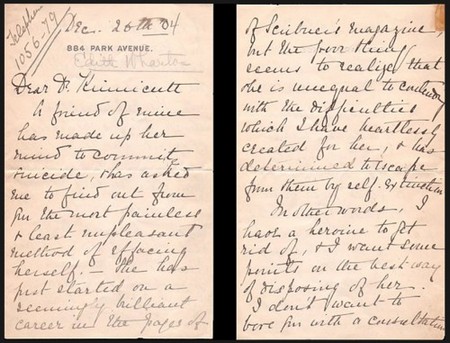 Edith Wharton's writing
---
Other works by Edith Wharton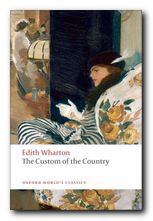 The Custom of the Country (1913) is Edith Wharton's satiric anatomy of American society in the first decade of the twentieth century. It follows the career of Undine Spragg, recently arrived in New York from the midwest and determined to conquer high society. Glamorous, selfish, mercenary and manipulative, her principal assets are her striking beauty, her tenacity, and her father's money. With her sights set on an advantageous marriage, Undine pursues her schemes in a world of shifting values, where triumph is swiftly followed by disillusion. This is a study of modern ambition and materialism written a hundred years before its time.


Buy the book from Amazon UK


Buy the book from Amazon US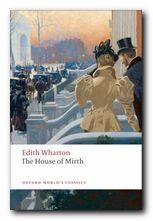 The House of Mirth (1905) is the story of Lily Bart, who is beautiful, poor, and still unmarried at twenty-nine. In her search for a husband with money and position she betrays her own heart and sows the seeds of the tragedy that finally overwhelms her. The book is a disturbing analysis of the stifling limitations imposed upon women of Wharton's generation. In telling the story of Lily Bart, who must marry to survive, Wharton recasts the age-old themes of family, marriage, and money in ways that transform the traditional novel of manners into an arresting modern document of cultural anthropology.


Buy the book from Amazon UK


Buy the book from Amazon US
---
Edith Wharton – web links
Edith Wharton at Mantex
Biographical notes, study guides to the major novels, tutorials on the shorter fiction, bibliographies, critiques of the shorter fiction, and web links.
The Short Stories of Edith Wharton
This is an old-fashioned but excellently detailed site listing the publication details of all Edith Wharton's eighty-six short stories – with links to digital versions available free on line.
Edith Wharton at Gutenberg
Free eTexts of the major novels and collections of stories in a variety of digital formats – also includes travel writing and interior design.
Edith Wharton at Wikipedia
Full details of novels, stories, and travel writing, adaptations for television and the cinema, plus web links to related sites.
The Edith Wharton Society
Old but comprehensive collection of free eTexts of the major novels, stories, and travel writing, linking archives at University of Virginia and Washington State University.
The Mount: Edith Wharton's Home
Aggressively commercial site devoted to exploiting The Mount – the house and estate designed by Edith Wharton. Plan your wedding reception here.
Edith Wharton at Fantastic Fiction
A compilation which purports to be a complete bibliography, arranged as novels, collections, non-fiction, anthologies, short stories, letters, and commentaries – but is largely links to book-selling sites, which however contain some hidden gems.
Wharton's manuscripts
Archive of Wharton holdings at the Beinecke Rare Book and Manuscript Library
© Roy Johnson 2014
---
Edith Wharton – short stories
More on Edith Wharton
More on short stories
---