a selection of web-based archives and resources
This short selection of D.H.Lawrence web links offers quick connections to resources for further study. It's not comprehensive, and if you have any ideas for additional resources, please use the 'Comments' box below to make suggestions.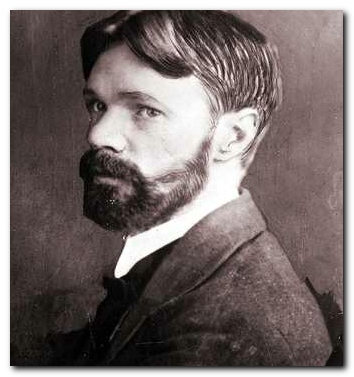 D.H.Lawrence – web links

D.H.Lawrence at Mantex
Biographical notes, book reviews, study guides, videos, bibliographies, critical studies, and web links.

D.H.Lawrence at Project Gutenberg
A major collection of free eTexts of the novels, stories, travel writing, and poetry – available in a variety of formats.

D.H.Lawrence at Wikipedia
Biographical notes, social background, publishing history, the Lady Chatterley trial, critical reputation, bibliography, archives, and web links.

D.H.Lawrence at the Internet Movie Database
Adaptations of Lawrence's work for the cinema and television – in various languages. Full details of directors, actors, production, box office, trivia, and even quizzes.

D.H.Lawrence archive at the University of Nottingham
Biography, further reading, textual genetics, frequently asked questions, his local reputation, research centre, bibliographies, and lists of holdings.

D.H.Lawrence and Eastwood
Nottinhamshire local enthusiast web site featuring biography, historical and recent photographs of the Eastwood area and places associated with Lawrence.

The World of D.H.Lawrence
Yet another University of Nottingham web site featuring biography, interactive timeline, maps, virtual tour, photographs, and web links.

D.H.Lawrence Heritage
Local authority style web site, with maps, educational centre, and details of lectures, visits, and forthcoming events.
---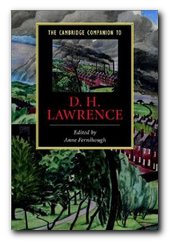 The Cambridge Companion to Lawrence contains fourteen chapters by leading international scholars. These specially-commissioned essays offer diverse and stimulating readings of Lawrence's major novels, short stories, poetry and plays, and place Lawrence's writing in a variety of literary, cultural, and political contexts, such as modernism, sexual and ethnic identity, and psychoanalysis. The concluding chapter addresses the vexed history of Lawrence's critical reception throughout the twentieth century. Features a detailed chronology and a comprehensive guide to further reading.
© Roy Johnson 2010
---
More on D.H. Lawrence
More on the novella
More on literary studies
More on short stories
---