tutorial, commentary, study resources, plot, and web links
Diagnosis first appeared in the Ladies' Home Journal in November 1930. It was subsequently included in Edith Wharton's collection of short fiction, Human Nature published in 1936.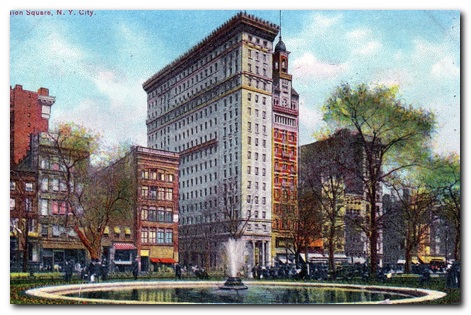 Old New York – Union Square
---
Diagnosis – critical comments
It's unfortunate the so many of Edith Wharton's stories rely upon the rather tired convention of the surprise ending or the 'twist in the tale' – but fortunately her shorter fictions usually operate at more than the surface level of story alone. Diagnosis is primarily a study in egoism. Paul Dorrance is an example of terminal self-regard combined with bad faith He is a bachelor of fifty who has lived with his mother and has relied on Eleanor Welwood as a friend and mistress.
Now that his mother has died and Eleanor is divorced, there is nothing to stop him marrying her. But in fact he is tired of her, yet when he thinks he has been diagnosed with cancer he proposes so that he will have someone to comfort him in his dying days. How he views his wife (and other people) is entirely instrumental, conditioned by his own needs. Occasionally, he thinks to do something for Eleanor's own good, but in the end he fails to follow up on these impulses and does nothing about them.
Wharton rather cleverly narrates the story entirely from Dorrance's point of view – so we have no insight into his wife's state of mind except for a few scraps of conversation that pass between them. Thus we only learn after Eleanor's death that she knew Dorrance had not been diagnosed with cancer before she married him. She is a woman who has turned forty and has never been attractive, and her previous husband divorced her because of her relationship with Dorrance. The clear implication is that whilst Dorrance has been manipulating Eleanor for his own ends, she has in fact indulged in a form of subterfuge in order to snare him.
---
Diagnosis – study resources

The New York Stories – New York Review Books – Amazon UK

The New York Stories – New York Review Books – Amazon US

Edith Wharton Collected Stories – Norton Critical – Amazon UK

Edith Wharton Collected Stories – Norton Critical – Amazon US

Tales of Men and Ghosts – eBook formats at Project Gutenberg

A Historical Guide to Edith Wharton – Amazon UK

The Cambridge Introduction to Edith Wharton – Amazon UK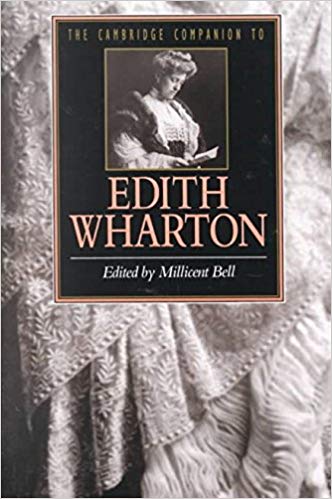 ---
Diagnosis – story synopsis
Part I.   Paul Dorrance, a New York businessman, has been living with his aged mother and in a relationship with Eleanor Welwood, a married woman, for the last fifteen years. When his mother dies and Eleanor is divorced, he continues to be supported by her friendship, but does not want to commit himself to her in any way.He visits his specialist doctors, who give him a clean bill of health, but he later finds their written diagnosis of terminal cancer. Realising that he has not got long to live, he asks Eleanor to marry him, because he is frightened of facing the prospect. She thinks it's because the doctors' diagnosis is good.
Part II.   He later reveals the truth of the diagnosis to her, they marry, and travel to tour Europe. In Vienna he consults another specialist who says he does not have cancer and should simply treat himself to a restful holiday. Eleanor reveals that she did not really believe in the original diagnosis.
Part III.   Since all is well, Eleanor proposes returning to New York, but Paul feels as if his old self has died, and he wants to explore the possibilities of the new self he perceives as lying ahead of him.
Part IV.   However, two further years of foreign travel reveal nothing new to him, so they return to New York. On return he feels cheated, and that he has somehow been tricked into a marriage he did not really want. There is a hint of a potential connection with a young woman he met whilst in Cairo. He settles back into his old work routine.
Part V.   Two years later it is Eleanor who is suffering with pneumonia. Paul thinks he ought to help her to recover, but she is cut off from him in her illness. She recovers briefly and wishes to tell him something important, but he dissuades her – and she dies without telling him.
Part VI.   One of Eleanor's doctors is also one of Paul's own former specialists. He reveals that the written cancer diagnosis was made for somebody else – and Eleanor returned it on the day it was found. She had known the truth of Paul's condition all along.
---
Video documentary
---
Principal characters
| | |
| --- | --- |
| Paul Dorrance | a New York businessman (50) |
| Mrs Eleanor Welwood | his married mistress, then wife (40+) |
---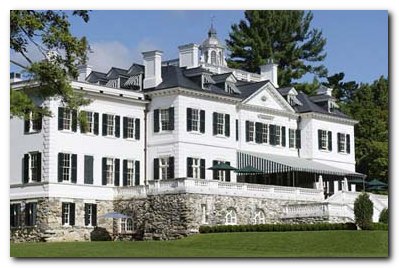 Edith Wharton's 42-room house – The Mount
---
Further reading
Louis Auchincloss, Edith Wharton: A Woman of her Time, New York: Viking, 1971,
Elizabeth Ammons, Edith Wharton's Argument with America, Georgia: University of Georgia Press, 1982, pp.222. ISBN: 0820305138
Janet Beer, Edith Wharton (Writers & Their Work), New York: Northcote House, 2001, pp.99, ISBN: 0746308981
Millicent Bell (ed), The Cambridge Companion to Edith Wharton, Cambridge: Cambridge University Press, 1995, pp.232, ISBN: 0521485134
Alfred Bendixen and Annette Zilversmit (eds), Edith Wharton: New Critical Essays, New York: Garland, 1992, pp.329, ISBN: 0824078489
Eleanor Dwight, Edith Wharton: An Extraordinary Life, New York: Harry N. Abrams, 1994, ISBN: 0810927950
Gloria C. Erlich, The Sexual Education of Edith Wharton, California: University of California Press, 1992, pp.223, ISBN: 0520075838
Susan Goodman, Edith Wharton's Women: Friends and Rivals, UPNE, 1990, pp.220, ISBN: 0874515246
Irving Howe, (ed), Edith Wharton: A collection of Critical Essays, London: University of North Carolina Press, 1986,
Jennie A. Kassanoff, Edith Wharton and the Politics of Race, Cambridge: Cambridge University Press, 2004, pp.240, ISBN: 0521830893
Hermione Lee, Edith Wharton, London: Vintage, new edition 2008, pp.864, ISBN: 0099763516
R.W.B. Lewis, Edith Wharton: A Biography, New York: Harper and Rowe, 1975, pp.592, ISBN: 0880640200
James W. Tuttleton (ed), Edith Wharton: The Contemporary Reviews, Cambridge: Cambridge University Press, 1992, pp.586, ISBN: 0521383196
Candace Waid, Edith Wharton's Letters from the Underworld, London: University of North Carolina Press, 1991,
Sarah Bird Wright, Edith Wharton A to Z: The Essential Reference to Her Life and Work, Fact on File, 1998, pp.352, ISBN: 0816034818
Cynthia Griffin Wolff, A Feast of Words: The Triumph of Edith Wharton, New York: Perseus Books, second edition 1994, pp.512, ISBN: 0201409186
---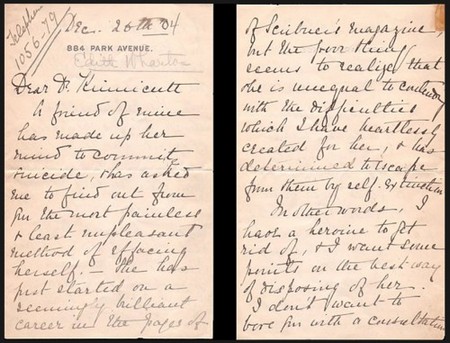 Edith Wharton's writing
---
Other works by Edith Wharton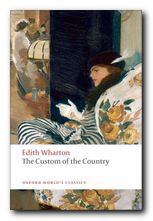 The Custom of the Country (1913) is Edith Wharton's satiric anatomy of American society in the first decade of the twentieth century. It follows the career of Undine Spragg, recently arrived in New York from the midwest and determined to conquer high society. Glamorous, selfish, mercenary and manipulative, her principal assets are her striking beauty, her tenacity, and her father's money. With her sights set on an advantageous marriage, Undine pursues her schemes in a world of shifting values, where triumph is swiftly followed by disillusion. This is a study of modern ambition and materialism written a hundred years before its time.


Buy the book from Amazon UK


Buy the book from Amazon US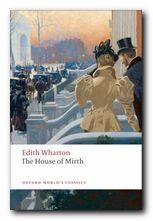 The House of Mirth (1905) is the story of Lily Bart, who is beautiful, poor, and still unmarried at twenty-nine. In her search for a husband with money and position she betrays her own heart and sows the seeds of the tragedy that finally overwhelms her. The book is a disturbing analysis of the stifling limitations imposed upon women of Wharton's generation. In telling the story of Lily Bart, who must marry to survive, Wharton recasts the age-old themes of family, marriage, and money in ways that transform the traditional novel of manners into an arresting modern document of cultural anthropology.


Buy the book from Amazon UK


Buy the book from Amazon US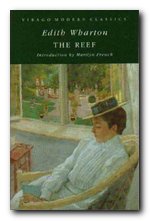 The Reef deals with three topics with which Edith Wharton herself was intimately acquainted at the period of its composition – unhappy marriage, divorce, and the discovery of sensual pleasures. The setting is a country chateau in France where diplomat George Darrow has arrived from America, hoping to marry the beautiful widow Anna Leith. But a young woman employed as governess to Anna's daughter proves to be someone he met briefly in the past and has fallen in love with him. She also becomes engaged to Anna's stepson. The result is a quadrangle of tensions and suspicions about who knows what about whom. And the outcome is not what you might imagine.


Buy the book from Amazon UK


Buy the book from Amazon US
---
Edith Wharton – web links
Edith Wharton at Mantex
Biographical notes, study guides to the major novels, tutorials on the shorter fiction, bibliographies, critiques of the shorter fiction, and web links.
The Short Stories of Edith Wharton
This is an old-fashioned but excellently detailed site listing the publication details of all Edith Wharton's eighty-six short stories – with links to digital versions available free on line.
Edith Wharton at Gutenberg
Free eTexts of the major novels and collections of stories in a variety of digital formats – also includes travel writing and interior design.
Edith Wharton at Wikipedia
Full details of novels, stories, and travel writing, adaptations for television and the cinema, plus web links to related sites.
The Edith Wharton Society
Old but comprehensive collection of free eTexts of the major novels, stories, and travel writing, linking archives at University of Virginia and Washington State University.
The Mount: Edith Wharton's Home
Aggressively commercial site devoted to exploiting The Mount – the house and estate designed by Edith Wharton. Plan your wedding reception here.
Edith Wharton at Fantastic Fiction
A compilation which purports to be a complete bibliography, arranged as novels, collections, non-fiction, anthologies, short stories, letters, and commentaries – but is largely links to book-selling sites, which however contain some hidden gems.
Wharton's manuscripts
Archive of Wharton holdings at the Beinecke Rare Book and Manuscript Library
© Roy Johnson 2014
---
Edith Wharton – short stories
More on Edith Wharton
More on short stories
---