annotated bibliography of criticism and comment
Edith Wharton criticism is a bibliography of critical comment on Wharton and her works, with details of each publication and a brief description of its contents. The details include active web links to Amazon where you can buy the books, often in a variety of formats – new, used, and as Kindle eBooks and print-on-demand reissues. The listings are arranged in alphabetical order of author.
The list includes new books and older publications which may now be considered rare. It also includes versions of older texts which are much cheaper than the original. Others (including some new books) are often sold off at rock bottom prices. Whilst compiling these listings a hardback copy of Hermione Lee's biography Edith Wharton was available at Amazon for one penny.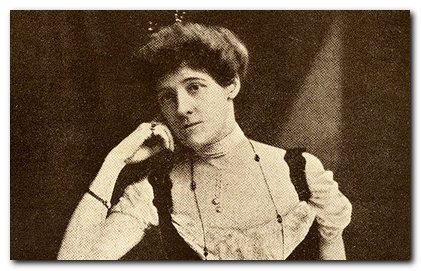 Edith Wharton (Writers and their Work) – Janet Beer, Northcote House Publishers, 2001. An introduction to the whole range of Edith Wharton's work in the novel, short story, novella, travel writing, criticism and autobiography. The major novels are discussed as are: contemporary reception of her work, American responses to her expatriation, her friendships with the leading artists of her day, and the influence of the First World War on her work.
Edith Wharton: Sex, Satire and the Older Woman – Janet Beer and Avril Horner, London: Palgrave , 2011. Wharton's late and critically-neglected novels are reclaimed as experimental in form and radical in content in this study, which also suggests that her portrayal of older female characters in her last six novels anticipates contemporary unease about the cultural nationalization of the older woman in Western society.
The Cambridge Companion to Edith Wharton – Millicent Bell, Cambridge University Press, 1995. Essays covering Wharton's most important novels as well as some of her shorter fiction, and utilise both traditional and innovative critical techniques, applying the perspectives of literary history, feminist theory, psychology or biography, sociology or anthropology, or social history.
Edith Wharton and the French Riviera – Elizabeth Collas, Flammarion, 2002. This is a study of the area when Edith Wharton arrived, and how the region developed from then on. Richly illustrated with both contemporary and vintage photographs, and completed with an extensive bibliography, it is a hugely evocative portrait of the Golden Age of the Riviera.
Edith Wharton: An Extraordinary Life – Eleanor Dwight, Harry N. Abrams, 1994. This study portrays Wharton the writer, traveller, socialite, gardener, architect, interior designer, art scholar, expatriate, war worker and connoisseur of life. A wealth of photographs provide a visual survey of the life and times of this multifaceted woman.
The Gilded Age: Edith Wharton and Her Contemporaries – Eleanor Dwight, Universe Publishing, 1996. A portrait of the dynamic era in America, from the 1870s to the early twentieth century.
Gender and the Gothic in the Fiction of Edith Wharton – Kathy A. Fodorko, The University of Alabama Press, 1995. This study shows how Wharton, in sixteen short stories and six major novels, adopts and adapts Gothic elements as a way to explore the nature of feminine and masculine ways of knowing and being and to dramatize the tension between them.
Edith Wharton's Inner Circle – Susan Goodman, University of Texas Press, 2011. Drawing on unpublished archival material by and about members of the circle, this study presents an intimate view of this American expatriate community, as well as the larger transatlantic culture it mirrored.
Edith Warton's Women: Friends and Rivals – Susan Goodman, University Press of New England, 1990.
The Cambridge Introduction to Edith Wharton – Pamela Knights (ed), Cambridge University Press, 2009. An accessible and stimulating introduction to Wharton's life and writings, to help map her work for new readers, and to encourage more detailed exploration of her texts and contexts.
Edith Wharton – Hermione Lee, London: Chatto and Windus, 2007. This critical biography displays Wharton as a tough, erotically brave, and startlingly modern writer.
Edith Wharton: A Biography – R.W.B. Lewis, Vintage Editions, 1993. Pulitzer Prize-winning biography paints a vivid picture of Wharton's rich and varied life: her writings and travelling, her friendships with luminaries of the period such as Henry James and Kenneth Clarke, and the great, all-consuming love affair of her middle age.
Student Companion to Edith Wharton – Melissa McFarland Pennell, Greenwood Press, 2003. Provides an introduction to Wharton's fiction, beginning with her life and career, plus in-depth discussion of her writing, along with analyses of thematic concerns, character development, historical context, and plots.
Displaying Women: Spectacles of Leisure in Edith Wharton's New York – Maureen E. Montgomery, London: Routledge, 1998. This study argues for a reconsideration of the role of women in the bourgeois elite in turn-of-the-century America. By contrasting multiple images of women drawn from newspapers, magazines, private correspondence, etiquette manuals and the New York fiction of Edith Wharton, it offers an antidote to the tendency in women's history to overlook women whose class affiliations have put them in a position of power.
Edith Wharton and the Visual Arts – Emily J. Orlando, University of Alabama Press, 2009. Explores Edith Wharton's career-long concern with a 19th-century visual culture that limited female artistic agency and expression.
The End of the Age of Innocence: Edith Wharton and the First World War – A. Price, Robert Hale Ltd, 1996. The study draws on unpublished letters and archival materials in Europe and the US, to document Wharton's activities as a fund-raiser, philanthropist, propagandist and political activist during this period.
Edith Wharton in Context – Laura Rattray, Cambridge University Press, 2012. This volume provides the first substantial text dedicated to the various contexts that frame Wharton's remarkable career. Each essay offers a clearly argued and lucid assessment of Wharton's work as it relates to seven key areas: life and works, critical receptions, book and publishing history, arts and aesthetics, social designs, time and place, and literary milieux.
Edith Wharton: Matters of Mind and Spirit – Carol J. Singley, Cambridge University Press, 1998. This study analyzes the short stories and seven novels in the light of religious and philosophical developments in Wharton's life and fiction. It situates Wharton in the context of turn-of-the-century science, historicism, and aestheticism, reading her religious and philosophical outlook as an evolving response to the cultural crisis of belief.
A Historical Guide to Edith Wharton – Carol J. Singley, Oxford University Press, 2003. Provides scholarly and general readers with historical contexts that illuminate Wharton's life and writing in new ways. Essays in the volume expand the sense of Wharton as a novelist of manners and demonstrate her engagement with issues of her day.
Edith Wharton in Context: Essays on Intertextuality – Adeline R. Tinter, University of Alabama Press, 2015. A detailed analysis of the complex interplay between Wharton and Henry James – how they influenced each other and how some of their writings operate as homages or personal jokes. Plus essays on Wharton's response to Italian renaissance painters.
Memorial Boxes and Guarded Interiors: Edith Wharton and Material Culture – Gary Totten, University of Alabama Press, 2007. Essays in this collection address issues such as parallels between Wharton's characters and the houses they occupy; dress as a metaphor for the flux of critical fashion; the marketing of Wharton's work to a growing female readership; her relationship to mass culture industries such as advertising, theater, and cinema; the tableaux vivant both as set piece and as fictional strategy; the representation of female bodies as objets d'art; and her characters' attempts at self-definition through the acquisition and consumption of material goods
Edith Wharton and the Art of Fiction – Penelope Vita-Finzi, Continuum International Publishing, 1994. Explores Edith Wharton's concept of the artist and shows how her views about the education and environment necessary for the writer were rigid and consciously rooted in 19th century thought rather than being influenced by contemporary literary and intellectual debates.
Edith Wharton's Letters From the Underworld: Fictions of Women and Writing – Candace Waid, University of North Carolina Press. Presents an innovative reading of the work of Edith Wharton. Waid examines Wharton's lifelong preoccupation with the place of the American woman writer, which she locates in the context of Wharton's ambivalent reaction to America.
Edith Wharton at Home: Life at the Mount – Richard Guy Wilson, Monacelli Press, 2012. Presents Wharton's life at the house she designed and built in vivid detail, with authoritative text and archival images, as well as new colour photography of the restoration of The Mount and its spectacular gardens.
© Roy Johnson 2015
---
More on Edith Wharton
More on the novella
More on literary studies
More on short stories
---