tutorial, commentary, study resources, plot, and web links
His Father's Son first appeared in Scribner's Magazine issue number 45 for June 1909. The story was subsequently included in Edith Wharton's collection of short fiction, Of Men and Ghosts published in 1910.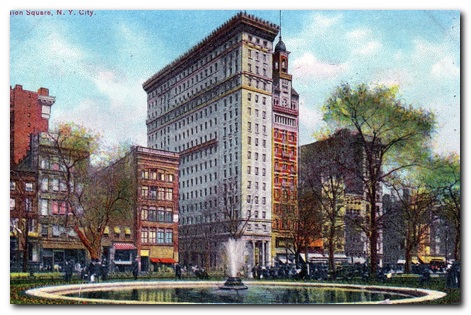 Old New Yotk
---
His Father's Son – critical comments
From the late nineteenth century onwards there was a widely accepted convention that short (and even longer) stories ought to finish with something of a twist in the tale. In the most extreme cases, this became known as the 'whiplash ending'. All the information provided by the story up to its conclusion was suddenly reversed or overturned – either by a sudden twist of fate, or by new information which had hitherto been concealed from the reader.
Modernist writers from Anton Chekhov, Virginia Woolf, and James Joyce onwards felt that this was a cheap and unsatisfactory literary device. They created narratives that would stand alone as satisfactory constructs without any element of surprise or dramatic revelation. But the device continued to be popular, particularly amongst writers of second rank or lower. Edith Wharton certainly resorts to this plot strategy from time to time in her stories, but in His Fathers Son she gives the surprise ending a double twist which goes some way to justifying its deployment.
Mason Grew is set up as a figure of mild pathos – the unfulfilled widower and man of commerce who is living out his youthful romantic aspirations via a son who appears to show no filial gratitude or appreciation. The doting patent is a common enough figure, both in life and in literature. And to the sad differences between them there is added the son's higher social status, acquired at his father's expense. The father is a manufacturer, and the son is a lawyer who mixes with wealthy New York socialites. How therefore to account for Ronald's sensitive and artistic nature? The answer is – as Ronald himself thinks – in the long-hidden secret of his parentage. He is the love child of Fortuné Dolbrowski, whose letters to his mother Addie give proof of this idea.
That is twist number one – and there are hints enough in the story to encourage its credibility. But Wharton caps this revelation with a second more interesting twist. The correspondence with the great pianist was entirely the creation of Ronald's father, Mason Grew, who seized a rare opportunity to exercise his own romanticism. Thus Ronald has inherited his romantic enthusiasms and disposition not from the pianist, but from his father, whose sensibility has been concealed beneath the trappings of manufacture and commerce.
---
His Father's Son – study resources

The New York Stories – New York Review Books – Amazon UK

The New York Stories – New York Review Books – Amazon US

Edith Wharton Collected Stories – Norton Critical – Amazon UK

Edith Wharton Collected Stories – Norton Critical – Amazon US

Tales of Men and Ghosts – Project Gutenberg

A Historical Guide to Edith Wharton – Amazon UK

The Cambridge Introduction to Edith Wharton – Amazon UK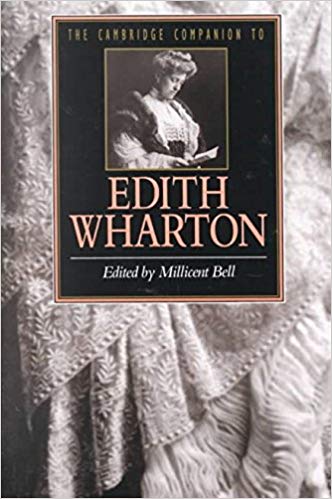 ---
His Father's Son – story synopsis
Part I.   Following his wife's death, Mason Grew moves from Connecticut to Brooklyn, so as to be near his son who is a New York lawyer. He tolerates Ronald's lack of filial love by hiding behind a brash and over-confident exterior. As a practical businessman he nevertheless has romantic social ambitions which he lives out via Ronald, who is ashamed of his father's lowly origins and success as a manufacturer of suspender buckles.
Part II.   As Ronald has risen in society he has fulfilled his father's own dreams of what might have been. Drew even secretly visits the theatre where he can observe his son mixing with wealthy socialites. When he receives a telegram from Ronald, his father thinks back over his humdrum past with his unexceptional wife Addie, and how they once went to a concert given by a famous pianist Dolbrowski.
Part III.   Ronald is engaged to a rich girl Daisy and has come to tell his father that he can no longer accept his money because a cache of love letters from Dolbrowski to his mother have made him realise that he is the pianist's natural son. Grew then puts Ronald straight by revealing that he wrote Addie's letters to the pianist. He did it so that he could 'breathe the same air' as the great romantic, and this slender pleasure gave him the strength to continue in business for the sake of his son.
---
Principal characters
| | |
| --- | --- |
| Mason Grew | a practical businessman with romantic feelings |
| Ronald Grew | his son, a New York lawyer |
| Addie Grew | his dead wife |
| Fortuné Dolbrowski | a concert pianist |
---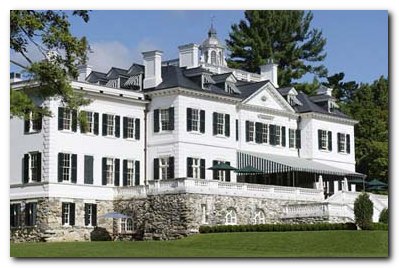 Edith Wharton's 42-room house – The Mount
---
Further reading
Louis Auchincloss, Edith Wharton: A Woman of her Time, New York: Viking, 1971,
Elizabeth Ammons, Edith Wharton's Argument with America, Georgia: University of Georgia Press, 1982, pp.222. ISBN: 0820305138
Janet Beer, Edith Wharton (Writers & Their Work), New York: Northcote House, 2001, pp.99, ISBN: 0746308981
Millicent Bell (ed), The Cambridge Companion to Edith Wharton, Cambridge: Cambridge University Press, 1995, pp.232, ISBN: 0521485134
Alfred Bendixen and Annette Zilversmit (eds), Edith Wharton: New Critical Essays, New York: Garland, 1992, pp.329, ISBN: 0824078489
Eleanor Dwight, Edith Wharton: An Extraordinary Life, New York: Harry N. Abrams, 1994, ISBN: 0810927950
Gloria C. Erlich, The Sexual Education of Edith Wharton, California: University of California Press, 1992, pp.223, ISBN: 0520075838
Susan Goodman, Edith Wharton's Women: Friends and Rivals, UPNE, 1990, pp.220, ISBN: 0874515246
Irving Howe, (ed), Edith Wharton: A collection of Critical Essays, London: University of North Carolina Press, 1986,
Jennie A. Kassanoff, Edith Wharton and the Politics of Race, Cambridge: Cambridge University Press, 2004, pp.240, ISBN: 0521830893
Hermione Lee, Edith Wharton, London: Vintage, new edition 2008, pp.864, ISBN: 0099763516
R.W.B. Lewis, Edith Wharton: A Biography, New York: Harper and Rowe, 1975, pp.592, ISBN: 0880640200
James W. Tuttleton (ed), Edith Wharton: The Contemporary Reviews, Cambridge: Cambridge University Press, 1992, pp.586, ISBN: 0521383196
Candace Waid, Edith Wharton's Letters from the Underworld, London: University of North Carolina Press, 1991,
Sarah Bird Wright, Edith Wharton A to Z: The Essential Reference to Her Life and Work, Fact on File, 1998, pp.352, ISBN: 0816034818
Cynthia Griffin Wolff, A Feast of Words: The Triumph of Edith Wharton, New York: Perseus Books, second edition 1994, pp.512, ISBN: 0201409186
---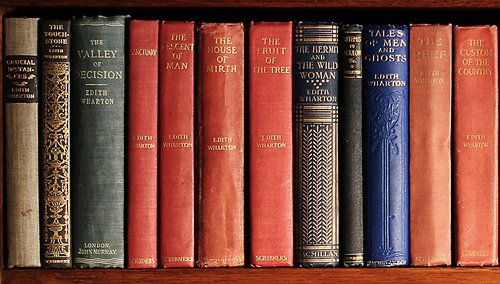 Edith Wharton's publications
---
Other works by Edith Wharton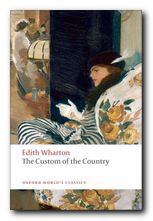 The Custom of the Country (1913) is Edith Wharton's satiric anatomy of American society in the first decade of the twentieth century. It follows the career of Undine Spragg, recently arrived in New York from the midwest and determined to conquer high society. Glamorous, selfish, mercenary and manipulative, her principal assets are her striking beauty, her tenacity, and her father's money. With her sights set on an advantageous marriage, Undine pursues her schemes in a world of shifting values, where triumph is swiftly followed by disillusion. This is a study of modern ambition and materialism written a hundred years before its time.

Buy the book from Amazon UK


Buy the book from Amazon US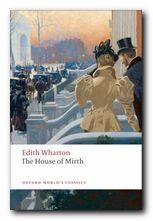 The House of Mirth (1905) is the story of Lily Bart, who is beautiful, poor, and still unmarried at twenty-nine. In her search for a husband with money and position she betrays her own heart and sows the seeds of the tragedy that finally overwhelms her. The book is a disturbing analysis of the stifling limitations imposed upon women of Wharton's generation. In telling the story of Lily Bart, who must marry to survive, Wharton recasts the age-old themes of family, marriage, and money in ways that transform the traditional novel of manners into an arresting modern document of cultural anthropology.

Buy the book from Amazon UK


Buy the book from Amazon US
---
Edith Wharton – web links
Edith Wharton at Mantex
Biographical notes, study guides to the major novels, tutorials on the shorter fiction, bibliographies, critiques of the shorter fiction, and web links.
The Short Stories of Edith Wharton
This is an old-fashioned but excellently detailed site listing the publication details of all Edith Wharton's eighty-six short stories – with links to digital versions available free on line.
Edith Wharton at Gutenberg
Free eTexts of the major novels and collections of stories in a variety of digital formats – also includes travel writing and interior design.
Edith Wharton at Wikipedia
Full details of novels, stories, and travel writing, adaptations for television and the cinema, plus web links to related sites.
The Edith Wharton Society
Old but comprehensive collection of free eTexts of the major novels, stories, and travel writing, linking archives at University of Virginia and Washington State University.
The Mount: Edith Wharton's Home
Aggressively commercial site devoted to exploiting The Mount – the house and estate designed by Edith Wharton. Plan your wedding reception here.
Edith Wharton at Fantastic Fiction
A compilation which purports to be a complete bibliography, arranged as novels, collections, non-fiction, anthologies, short stories, letters, and commentaries – but is largely links to book-selling sites, which however contain some hidden gems.
Wharton's manuscripts
Archive of Wharton holdings at the Beinecke Rare Book and Manuscript Library
© Roy Johnson 2013
---
Edith Wharton – short stories
More on Edith Wharton
More on short stories
---