guidelines for effective business communications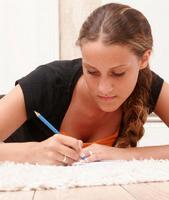 If you have received bad service, faulty goods, or unfair treatment, it's often a good idea to write a formal letter of complaint.
It is perfectly within your rights to register a genuine complaint.
Modern business practice is to put the customer first, and a letter of complaint will register the fact that you have a serious grievance.
A letter of complaint can be more effective than a verbal response because –
you are less likely to become angry
it avoids a heated argument
the letter is a permanent record
your complaint is more difficult to ignore
Writing the letter of complaint
First decide what specific outcome you want from your letter.
Choose one or more of these outcomes:
action to rectify a problem
compensation in goods or services
your money returned
the goods replaced
a written or spoken apology
If you don't know, then don't bother writing.
Step Two
Decide where you are going to direct your complaint.
If it is a small business, you should address your remarks to the manager.
If it is a large company, you might do better addressing your letter to its customer services department at the firm's head office. They have good reasons to help you:
it's their job
protecting their reputation
monitoring their staff
The size or 'cost' of your complaint will be a much smaller matter to a head office than to a local branch – so you have a better chance of success.
In both cases you need the full postal address.
Step three
You need to make the letter of complaint look as business-like as possible.
It needs to contain a number of key items as a minimum
your name and address
the name and address of the recipient
the date
a title announcing the subject
the body of the letter
your signature
Use A4 sized paper, not a notepad or lined writing paper.
If you are writing by hand, write as neatly and clearly as possible.
If you are typewriting or using a word processor, select a legible font.
If you are using email this will put you to less trouble, but make sure the letter contains all the basic minimum requirements.
In all cases, follow the layout shown in the example that follows.
---
Example
The Manager
Polly's Boutique
Market Hall Street
Stockport SK3 1BU
Mrs C Bailey
24 Westleigh
Clifton Road
Stockport SK4 6RT
14 December 2009

To whom it may concern

Complaint about faulty goods purchased at 'Polly's Boutique'

I write to ask for a full refund on the handbag I bought in your Stockport branch on 12 December this year.

I took the handbag back to the store but the shop assistant was most rude in telling me that I wasn't entitled to a refund as I had used the handbag.

This is not a case of my having changed my mind but one of goods not being fit for purpose. The stitching has come apart and this shouldn't happen as a result of normal wear.

Please contact me immediately and assure me that you will give me a refund. I do not want a replacement as this model of handbag is obviously flawed in its design.

You can contact me at the address shown above or by phone on 0161 432 9763

Yours sincerely

Christine Bailey
---
Step four
When writing the letter of complaint it's important to keep these things in mind
don't get angry or abusive
stick clearly to the facts
keep calm and respectful
don't make any threats
If you vent your anger on the person reading the letter, you are less likely to gain their sympathy or a positive response.
If you make any sort of threat, they could classify your letter as abuse and call in their lawyers.
If you get the facts wrong, they are entitled to challenge your claims.
Step five
Always keep a copy of your letter.
© Roy Johnson 2010
---
More on How-To
More on literary studies
More on writing skills
---