a selection of web-based archives and resources
This short selection of James Joyce web links offers quick connections to resources for further study. It's not comprehensive, and if you have any ideas for additional resources, please use the 'Comments' box below to make suggestions.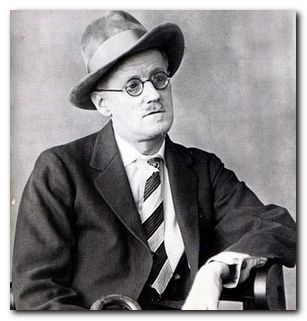 James Joyce – web links

James Joyce at Mantex
Biographical notes, study guides to the major works, book reviews, studies of the short stories, bibliographies, web links, study resources.

James Joyce at Project Gutenberg
A limited collection of free eTexts in a variety of digital formats.

James Joyce at Wikipedia
Full biography, social background, interpretation of the major works, religion, music, list of biographies, and external web links.

James Joyce at the Internet Movie Database
Adaptations for the cinema and television – in various languages. Full details of directors and actors, plus box office, technical credits, and quizzes.

James Joyce Centre in Dublin
Exhibition centre, walking tours, lectures, and newsletter. The latest addition is a graphic novel version of 'Ulysses'.

The James Joyce Scholars' Collection
University of Wisconsin – digitised scans of Finnegans Wake and out-of-print studies on Joyce's language, plus rare critical studies.

An Annotated Ulysses
An online version of Ulysses with hyperlinks giving explanations of obscure and classical references in the text.

Cornell's James Joyce Collection
Cornell University – a collection of letters, manuscripts, and books documenting the life and work of James Joyce on exhibition in 2005. Particularly strong on Joyce's early life.

A Bibliography of Scholarship and Criticism
Slightly dated but still useful web-based compilation of criticism and commentary – covers Joyce himself, plus the stories and novels.
---
James Joyce and Samuel Beckett
Very funny short film featuring James Joyce playing pitch and put with Samuel Beckett
---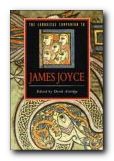 The Cambridge Companion to James Joyce contains eleven essays by an international team of leading Joyce scholars. The topics covered include his debt to Irish and European writers and traditions, his life in Paris, and the relation of his work to the 'modern' spirit of sceptical relativism. One essay describes Joyce's developing achievement in his earlier works (Stephen Hero, Dubliners, and A Portrait of the Artist as a Young Man). Another tackles his best-known text, asking the basic question 'What is Ulysses about, and how can it be read?' The issue of 'difficulty' raised by Finnegans Wake is directly addressed, and the reader is taken through questions of theme, language, structure and meaning, as well as the book's composition and the history of Wake criticism.


Buy the book here
© Roy Johnson 2010
---
More on James Joyce
Twentieth century literature
More on study skills
---