a selection of web-based archives and resources
This short selection of Joseph Conrad web links offers quick connections to resources for further study. It's not comprehensive, and if you have any ideas for additional resources, please use the 'Comments' box below to make suggestions. The university-based web sites tend to be rather old in terms of graphic design, but have the advantage of depth in terms of content.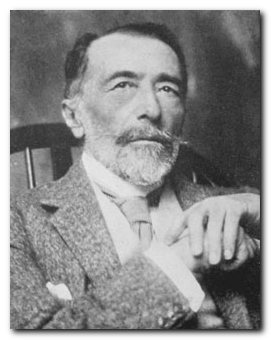 Joseph Conrad links

Joseph Conrad at Mantex
Biography, tutorials, book reviews, study guides, videos, web links.

Joseph Conrad – his greatest novels and novellas
Brief notes introducing his major works in recommended editions.

Joseph Conrad at Project Gutenberg
A major collection of free eTexts in a variety of formats.

Joseph Conrad at Wikipedia
Biography, major works, literary career, style, politics, and further reading.

Joseph Conrad at the Internet Movie Database
Adaptations for the cinema and television – in various languages. Full details of directors and actors, production notes, box office, trivia, and quizzes.

Works by Joseph Conrad
Large online database of free HTML texts, digital scans, and eText versions of novels, stories, and occasional writings.

The Joseph Conrad Society (UK)
Conradian journal, reviews. and scholarly resources.

The Joseph Conrad Society of America
American-based – recent publications, journal, awards, conferences.

Hyper-Concordance of Conrad's works
Locate a word or phrase – in the context of the novel or story.
---
The Cambridge Companion to Joseph Conrad offers a series of essays by leading Conrad scholars aimed at both students and the general reader. There's a chronology and overview of Conrad's life, then chapters that explore significant issues in his major writings, and deal in depth with individual works. These are followed by discussions of the special nature of Conrad's narrative techniques, his complex relationships with late-Victorian imperialism and with literary Modernism, and his influence on other writers and artists. Each essay provides guidance to further reading, and a concluding chapter surveys the body of Conrad criticism.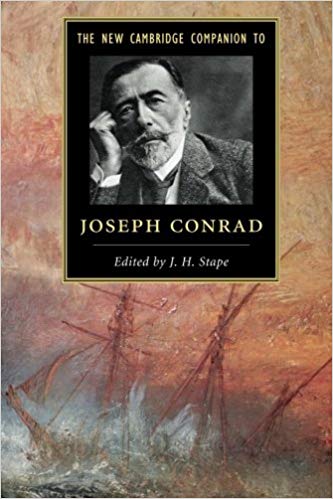 © Roy Johnson 2010
---
More on Joseph Conrad
Twentieth century literature
More on Joseph Conrad tales
---