tutorial, comment, study resources, plot, and web links
Journey Back to the Source (Viaje al semilla) was written in 1944, but first published in 1963 in Havana, Cuba as part of the collection entitled The War of Time – Guerra del tiempo (1963). This was a group of stories all told in radically different styles, first published in English by Victor Gollancz in 1970 and translated from the original Spanish by the Bloomsbury Group diarist Frances Partridge.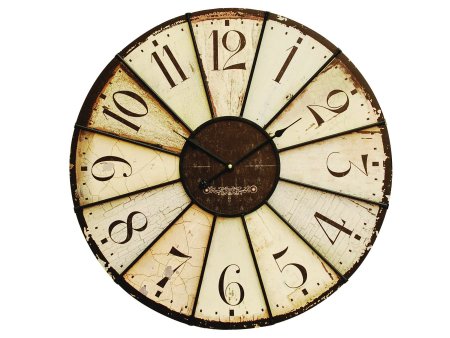 ---
Journey Back to the Source – critical commentary
The principal conceit of this tale is that it is a narrative in which time goes backwards. The main story starts with the death of Don Marcial and finishes with his birth. With one or two minor exceptions, Carpentier delivers this chronological illusion very successfully. Candles don't burn, but regain their full size; a piano becomes a clavichord; Don Marcial gets younger and younger, until the very furniture in his house dwarfs him as a child.
In the penultimate section of the story this reversal of time accelerates very rapidly. Don Marcial as an infant re-enters his mother's body; furniture reverts to trees in the forest; and then all animal and plant life returns to its origins.
But in fact the composition of the story is a little more complex than this conceit would suggest. The life-history-in-reverse is bookended by two brief sections in conventional chronological sequence, describing first the demolition of Don Marcial's house after his death, and later the flat plot of land on which it once stood. The story is an amusing meditation on time and causality – but it is situated within a rational framework of normal temporality.
It is worth noting (particularly because it is so little acknowledged) that it was Carpentier who coined the term 'magical realism' (lo real maravilloso) in which the concrete, real world becomes suffused with fantasy elements, myths, dreams, and a fractured sense of time and logic. This story is a good example of the literary genre. For a more extended example of its kind, see his 1940 novel, The Kingdom of this World (El reino de este mundo).
---
Journey Back to the Source – study resources
Journey Back to the Source is one of five stories contained in the collection The War of Time. The other four stories are Right of Sanctuary (1967), The Road to Santiago (1948), Like the Night (1947), and The Wise Men (1967).

Journey Back to the Source – at Amazon UK – (text in English)

Viaje al semilla – at Amazon UK – (Text in Spanish)

Journey Back to the Source – at Amazon US – (Text in English)

Viaje al semilla – at Amazon US – (Text in Spanish)
---
Journey Back to the Source – plot summary
Part 1.   An old Negro sits in a garden where he watches an ancient house in the process of being demolished.
Part 2.   In a reversal of time, the house is re-assembled, and the man enters the house where Don Marcial, its owner, is lying on his death bed.
Part 3.   Don Marcial gradually recovers and retracts the dying confession he has made to his priest. His mistress gets out of bed, gets dressed, and leaves the house. He stands before the mirror and doesn't feel well. He is oppressed by the legal documentation involved in the sale of his house.
Part 4.   He has taken a mistress following a period of mourning after the death of his wife. Relatives and friends gather to mark her passing. The house and its contents grow younger.
Part 5.   Don Marcial and the Marquesa get to know each other in the early days of their marriage. They move back into the city from their country estate and get married. Friends take their presents back home and Don Marcial lives in his house alone as a bachelor.
Part 6.   He feels under the weather after celebrating his minority with friends. They get dressed up in old clothes from the attic and hold a musical party where he flirts with a young girl. Earlier, along with his male friends, he has visited a dance hall.
Part 7.   Don Marcial only does moderately well in his college examinations, and then learns less and less at school. When he leaves the seminary he enters a period of spiritual doubt and emotional crisis.
Part 8.   The furniture in his house grows taller. He begins to play with toy soldiers, and takes to sitting on the floor and hiding under the clavichord.
Part 9.   He is given extra pastries one day, then sees servants carrying a coffin into the house. He visits his father who is ill in bed. He then recalls his father's former talents and sexual misdeeds with a servant.
Part 10.   The infant Don Marciale has a close relationship with the household servant Melchor, with whom he shares secrets.
Part 11.   When Melchor is not there, his closest friends are the household dogs, with whom he shares his life. He begins using baby-talk.
Part 12.   He forgets his own name, and before his christening exists in a world of touch alone. Then the natural world around him turns back to its roots and origins, leaving a blank where his house once stood.
Part 13.   The next day the demolition crew return to find the house has gone, and time progressing in its normal manner.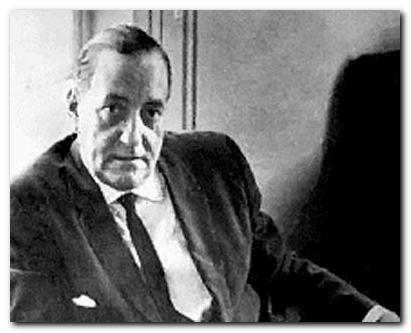 Alejo Carpentier
Alejo Carpentier web links
Carpentier at Wikipedia
Background, biography, magical realism, major works, literary style, further reading
Carpentier at Amazon UK
Novels, criticism, and interviews – in Spanish and English
The Kingdom of this World
Lecture by Rod Marsh – University of Cambridge
Carpentier at Internet Movie Database
Films and TV movies made from his novels
Carpentier in Depth
Spanish video documentary and interview with Carpentier (1977)
© Roy Johnson 2015
---
More on Alejo Carpentier
More on the novella
More on literary studies
More on short stories
---