schools of literary criticism 1900-2000 explained
Despite its title, this is a survey of modern literary criticism. Hans Bertens starts from a critique of Matthew Arnold's liberal humanist and essentially romantic appeal that literature exists on a higher spiritual plane that we are invited to visit. He then goes on to show the links with T.S.Eliot, Ivor Richards, F.R.Leavis, and the New Criticism of the United States in the early decades of the last century. Then its on to the Russian formalists and Prague structuralism – Shklovsky, Propp, and Jakobson .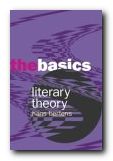 These progress by a slightly dog-legged chronology to the French structuralists of the 1960s and 1970s. Roland Barthes picks up Saussure and runs with the ball of structuralism. Genette develops the same lines in his theories of narratology. When it came to Marxism I had a minor quibble with his account of ideology and I think he lets Georgy Lukacs off rather lightly – but on the whole it's an even-handed treatment.
I enjoyed his explanations of feminism, race, and gender theory, and I couldn't help feeling that his own interests were transmitted more infectiously as his story approached the present. What a rich choice of approaches any young student of literature has today.
When he arrives at the 'poststructuralist revolution' you have to be prepared for an excursion into the realms of philosophy. Literature seems a long way off, but you'll get an account of Derrida which makes him seem almost accessible. The same is true of his chapter on Lacan
We know now that the deconstructionists took literary theory to a point where it appeared that nothing certain could be said about a text. So what happened afterwards? Well – it's interesting that the fashions in literary theory which followed tend to focus upon on a single topic – race, class, sexuality, colonialism, or gender, and erect a series of abstact generalisations upon it.
Bertens gives very generous considerations to these late twentieth-century developments. The strength of this approach is that the theories are explained very well. The weakness is that we don't get to see them applied. Literary texts themselves seem a long way off, and only get the occasional mention. It's really difficult to see what 'queer theory' can tell us about Bleak House or The Odyssey. Go on – prove me wrong.
Nevertheless, I think this is a book worth recommending to people embarking on literary studies at undergraduate level, if for no other reason than it gives a reasonable account of what these theories claim without shirking from their weaknesses. And as he points out, although the latest of them tend to claim the intellectual high ground, their predecessors are still in general circulation.
Each separate chapter is followed by an annotated bibliography of further reading. I mention the annotation because this makes it far more useful to the reader than the long bare listings you usually find in books of this kind.
© Roy Johnson 2007

  Buy the book at Amazon UK

  Buy the book at Amazon US
---
Hans Bertens, Literary Theory: The Basics, Abingdon: Routledge, 2nd edition 2007, pp.264, ISBN: 0415396719
---
More on literature
More on the novella
More on literary studies
More on short stories
---