a comparison of the three generally available versions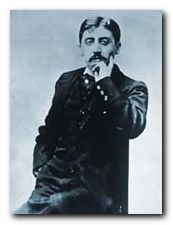 Most English-speaking readers will choose to read Marcel Proust in translation. And his literary style is quite demanding. His sentences are long, the paragraphs are huge, and his great novel is one of the longest ever – at a million and a half words. But the effort is worthwhile – and the benefits are enormous. Proust offers gems of psychological perception on every page, and his characters come alive in a way which makes you feel they become your personal friends. There is very little in the way of plot, suspense, or even story in a conventional sense. This modern classic is one which depicts an entire world of upper-class fin de siècle French characters circling round each other before and shortly after the First World War.
The greatest depths of insight he offers are in the form of profound reflections on some of the most important issues any novelist can approach – love, desire, memory, time, and death. These are presented in the form of extended aphorisms, embedded as part of his narrative in such a way that you will hardly be aware where one ends and the other begins.
Other people are, as a rule, so immaterial to us that, when we have entrusted to any one of them the power to cause so much suffering or happiness to ourselves, that person seems at once to belong to a different universe, is surrounded with poetry, makes of our lives a vast expanse, quick with sensation, on which that person and ourselves are ever more or less in contact.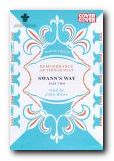 Eventually, it comes down to which translation should you read – and in English there are three options currently in print. My favourite is the oldest by C.K. Scott Moncrieff. It was first to appear as the original volumes were published, and it even had Proust's own blessing. Although it is based on a version of the French original which was not complete, it has a charm all of its own. There may be technical errors here and there, but it will take a long time for any of the subsequent translations to supersede its elegance and the powerful influence it has had. It is still held in high regard as a work of literary interpretation.

Buy the book at Amazon UK


Buy the book at Amazon US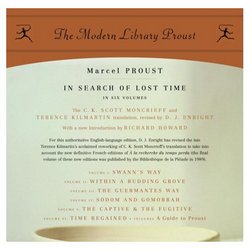 The second option is an edition which is based on the Scott Moncrieff original translation, but which was revised and re-translated by Terrence Kilmartin in the 1990s. This version is also informed by updated versions of the original text in French, including new material which has come to light since the author's death. Kilmartin's work was then itself edited by D.J.Enright. So this version comes to us with a guarantee of completeness and accuracy, but with the traces of three different translators' hands since the original work. Each volume contains its own notes, addenda, and a synopsis, so readers new to Proust can feel supported by this additional material.

Buy the book at Amazon UK


Buy the book at Amazon US
This same tanslation by Kilmartin and Enright is now also available in Everyman's Library Classics edition. It's available in both hardback and paperback versions, and they have the advantage of being presented in just four volumes, which keeps down the cost of the complete work.

Buy the book at Amazon UK


Buy the book at Amazon US

The most recent version was produced by seven different translators. This has the advantage of being the most up to date. It is based on the latest version of a text with a very tangled provenance, and each translator writes a preface on the problems of translation. This version got a mixed reception when it first appeared. Some people argue that it removes a certain prissiness which had clung to the English version of Proust since Scott Moncrieff's translation. Others have claimed that it introduces new problems and lacks a unifying voice. Perhaps the best reason for choosing it is that it's now generally available at a cut-down price in a handy boxed set.

Buy the book at Amazon UK


Buy the book at Amazon US
---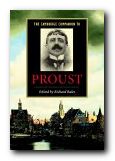 The Cambridge Companion to Proust provides essays on the major features of Marcel Proust's great work. These investigate such essential areas as the composition of the novel, its social dimension, the language in which it is couched, its intellectual parameters, its humour, its analytical profundity and its wide appeal and influence. This is suitable for those who want to study Proust in depth. The discussion is illustrated by textual quotation (in both French and English) and close analysis. This is the only volume of its kind on Proust currently available. It contains a detailed chronology and bibliography.

Buy the book at Amazon UK


Buy the book at Amazon US

Marcel Proust is the definitive biography, by George Painter. This study has become famous in its own right, because it combines deep insights with scholarly rigour – and it is also written in a very stylish manner. Painter sketches in the background to Parisian society, which provides a historical context for what follows. He then traces Proust's singular life (the neurasthenia, the 'job' he kept for one day, the cork-lined bedroom) up to his death in 1922 – where he was still revising his masterpiece in bed, which is where he had written most of it. This is regarded as a classic of modern biography, and in 1965 it was awarded the Duff Cooper Memorial Prize.

Buy the book at Amazon UK


Buy the book at Amazon US
---
Marcel Proust – web links

Marcel Proust at Mantex
Biographical notes, study guide to 'In Search of Lost Time'. comparison of the English translations, book reviews, web links, study resources.

Marcel Proust at Project Gutenberg
A collection of free eTexts in a variety of digital formats, mainly in French.

Marcel Proust at Wikipedia
Biographical notes, early works, bibliography, further reading, and web links.

Marcel Proust at the Internet Movie Database
Adaptations for the cinema and television – in various languages. Full details of directors and actors, plus production notes, box office, trivia and quiz.

Temps Perdu.com
Translations, collector's editions, Proust chronology, characters in the novel, film audio and music, online version of the novel, and discussion groups.

The Kolb-Proust Archive
An online searchable database of Proust's correspondence in French and English, plus further study resources and related web sites. – located at University of Illinois at Urbana-Champaign.

Proust's In Search of Lost Time
Picture gallery, bibliography, who's who, video and audio files, and web links.

Marcel Proust – Ephemera Site
Juvenilia, articles, pastiches, poetry, letters – materials unavailable elsewhere.
© Roy Johnson 2004
---
More on Marcel Proust
Twentieth century literature
More on biography
---