a selection of web-based archives and resources
This short selection of Marcel Proust web links offers quick connections to resources for further study. It's not comprehensive, and if you have any ideas for additional resources, please use the 'Comments' box below to make suggestions.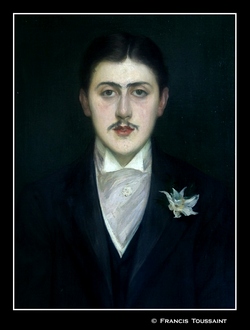 Marcel Proust – web links

Marcel Proust at Mantex
Biographical notes, study guide to 'In Search of Lost Time'. comparison of the English translations, book reviews, web links, study resources.

Marcel Proust at Project Gutenberg
A collection of free eTexts in a variety of digital formats, mainly in French.

Marcel Proust at Wikipedia
Biographical notes, early works, bibliography, further reading, and web links.

Marcel Proust at the Internet Movie Database
Adaptations for the cinema and television – in various languages. Full details of directors and actors, plus production notes, box office, trivia and quiz.

Temps Perdu.com
Translations, collector's editions, Proust chronology, characters in the novel, film audio and music, online version of the novel, and discussion groups.

The Kolb-Proust Archive
An online searchable database of Proust's correspondence in French and English, plus further study resources and related web sites. – located at University of Illinois at Urbana-Champaign.

Proust's In Search of Lost Time
Picture gallery, bibliography, who's who, video and audio files, and web links.

Marcel Proust – Ephemera Site
Juvenilia, articles, pastiches, poetry, letters – materials unavailable elsewhere.
---
WRITING – I

Mont Blanc – Marcel Proust special edition
Don't let this glamorous fountain pen deceive you. Marcel Proust's writing instruments and his notebooks were quite humble. He used Sergent-Major nibs and pen holder which were the cheapest of their kind. For paper, he used the common French school children's exercise notebooks which he purchased in bulk.
---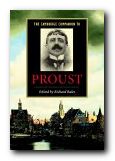 The Cambridge Companion to Proust
This compilation provides essays on the major features of Marcel Proust's great work. These investigate such essential areas as the composition of the novel, its social dimension, the language in which it is couched, its intellectual parameters, its humour, its analytical profundity and its wide appeal and influence. This is suitable for those who want to study Proust in depth. The discussion is illustrated by textual quotation (in both French and English) and close analysis. This is the only volume of its kind on Proust currently available. It contains a detailed chronology and bibliography.
© Roy Johnson 2010
---
More on Marcel Proust
Twentieth century literature
More on biography
---