tutorial, commentary, plot, study resources,  web links
The Defence was Vladimir Nabokov's third novel. It was written in the French Pyrenees and Berlin during 1929, then first serialized as Zashchita Lubina in the Russian emigre quarterly Sovremennye Zapiski. This was followed by publication as a single volume novel by Slovo in Berlin (1930).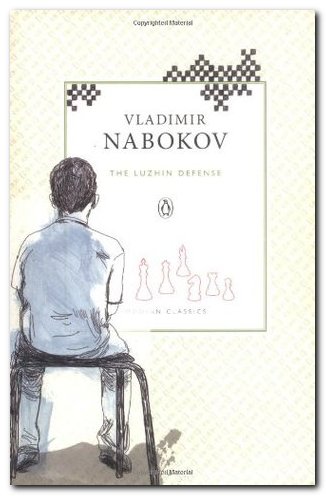 Nabokov had composed chess problems and various puzzles (as well as short stories) for the Russian emigre newspaper 'Rul that his father had established in Berlin in the early 1920s. All of these contributions were composed under the pen name of 'V. Sirin' which he adopted to distinguish himself from his father, whose name was also Vladimir Nabokov. The novel was later serialized in The New Yorker and then appeared simultaneously in the UK and the USA in 1964, translated by Michael Scammell in collaboration with the author.
---
The Defence – critical commentary
Autism?
In a typically tongue-in-cheek, semi-boastful introduction to the novel, Nabokov congratulates himself on the complex structure of the novel and the compositional chess references and allusions he weaves into his narrative:
the chess effects I planted are distinguishable not only in these separate scenes; their concatenation can be found in the basic structure of this attractive novel. Thus toward the end of Chapter Four an unexpected move is made by me in a corner of the board, sixteen years elapse in the course of one paragraph, and Luzhin, suddenly promoted to seedy manhood and transferred to a German resort, is discovered at a garden table
It is certainly true that the moving backwards and forwards in the chronology of events is handled in a masterful fashion, but Nabokov's more remarkable achievement is the creation of a narrative related largely from the perspective of someone we would now call autistic.
Young Alexandr Ivanovich Luzhin is sullen, withdrawn, and uncommunicative. He fails to recognise social norms and does not respond to the positive efforts and signals of those around him, including his own parents. He isolates himself from his peers at school, and has obsessive compulsive disorders such as stepping on the cracks between paving stones and memorising car number plates in case they will come in useful at a later date .
Later he is unable to distinguish between dream fantasies and reality, he clings to 'favourite books' (Jules Verne and Sherlock Holmes) and he rejects replacements because they are 'the wrong edition' – that is, they are not visually identical to the volumes he read as a child. In the medical jargon of autism, this is called 'sameness' – a pathological clinging to what is already known.
Luzhin is emotionally detached from both his mother and father, feels only a glimmer of interest in his aunt because she shows him the rudiments of chess, and he lives in a parallel universe of abstract metaphors and tapping every tree he passes with his walking stick. These are all classic symptoms of autism, which at the time of the novel's composition in 1929 was not as widely recognised as a psychological disorder as it is today.
Leo Kanner of the Johns Hopkins Hospital first used autism in its modern sense in English when he introduced the label early infantile autism in a 1943 report of 11 children with striking behavioral similarities. Almost all the characteristics described in Kanner's first paper on the subject, notably "autistic aloneness" and "insistence on sameness", are still regarded as typical of the autistic spectrum of disorders. [Wikipedia]
Nabokov's skill is to create Luzhin's sense of detachment and failure to understand or empathise with what is going on around him, whilst the same time giving the reader enough information to see both Luzhin's point of view and that of the other characters.
Names
Nabokov appears to have been making some strange and not always successful experiments regarding the naming of his characters in this novel. His protagonist Luzhin is referred to by his surname (family name) throughout – even by his fiancée and then wife, which would not be at all likely or realistic. Apart from this distancing effect reflecting the character's emotional isolation from other characters, the device doesn't seem to be much more than a literary mannerism on Nabokov's part. This is underlined by the fact that Luzhin's birth name and patronymic are dramatically revealed in the very last lines of the novel – to no apparent purpose.
Even more strangely, and for no evident dramatic reason, we never learn the name of his fiancée and bride at all. She is referred to as his fiancée and 'Mrs Luzhin'. Yet on the other hand, Nabokov does name completely inconsequential characters who have no importance in the development of the novel. They are named, only to disappear a few pages later after making their brief appearances.
---
The Defence – study resources

The Defence – Penguin Classics- Amazon UK

The Defence – Penguin Classics – Amazon US

The Luzhin Defence – DVD of 2000 film – Amazon UK

The Luzhin Defence – DVD of 2000 film – Amazon US

Zaschita Luzhina – Russian original version – Amazon UK

Zaschita Luzhina – Russian original version – Amazon US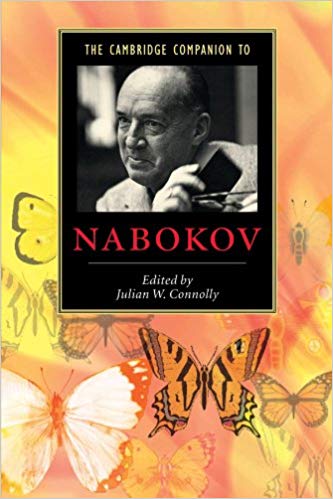 ---
The Defence – chapter summaries
1   Young Alexandr Ivanovich Luzhin is a shy, sullen, and awkward boy – possibly what would now call autistic. When his parents take him home from summer holiday back to St. Petersburg, he runs away and goes to hide in a wood shed.
2   His father is a writer who hopes that his backward son is specially gifted. But young Luzhin is not happy and is undistinguished at school, where he is bullied by the other boys. He has two favourite books – by Jules Verne and Conan Doyle. He develops an interest in jigsaw puzzles and number games.
3   Luzhin sees a chess set for the first time and immediately wants to play. There is friction between his father and mother regarding relations with her more attractive sister. Luzhin watches a game played at school then starts playing truant to learn the game from his aunt.
4   He learns more about chess from an elderly admirer of his aunt, then he advances to learn chess notation and replays games in his head. He plays against his father and beats him. He stops going to school, loses track of time, and eventually has a breakdown. His parents take him to an Adriatic resort where, after his mother returns to St Petersburg, her sister joins his father.
5   His mother dies. Luzhin tours Russia as a chess prodigy. His father plans to write a novel about a child chess champion. Luzhin goes go on a European tour with his tutor-manager Valentinov, and when the first world war breaks out he refuses to go home. Valentinov acts in a suspicious and unprofessional manner. His father has difficulty writing the novel and dies before it is produced.
6   Luzhin meets a young woman at a German spa where he is playing exhibition matches. Valentinov has kept him on a Spartan regime, and when he is no longer a youthful prodigy, abandons him. Luzhin announces to the woman that she must become his wife. She introduces him to her mother, who thinks Luzhin is an ill-mannered boor.
7   The mother cannot take Luzhin seriously, but she is mildly impressed when he asks for her daughter's hand in marriage in a gentlemanly manner.
8   In Berlin he meets the woman's father, who he bamboozles with chess arcana. The mother continues to be hostile and rude. His fiancée is worried about his 'illness'. He begins to confuse dreams and reality, and he develops spatial dislocation. He engages in a stressful chess tournament against his rival Turati. There is an adjournment, after which he has another nervous breakdown and imagines he is back in his Russian childhood.
9   Luzhin is found unconscious in the street by some drunks and taken to his fiancée's house. He is placed in a sanatorium and the chess competition is considered 'unfinished'.
10   His psychiatrist says that he will recover, but that chess is forbidden for the time being. The fiancée's parents angrily try to forbid the marriage to 'this penniless crackpot'. Luzhin gradually emerges from his breakdown. He recaptures childhood memories with great difficulty.
11   Luzhin leaves the sanatorium, and preparations are made for the marriage. A flat is rented, he gives up chess, and he begins to behave more normally. After the marriage ceremony he and his new bride return to the flat, where Luzhin immediately falls asleep.
12   He amuses himself in a desultory manner with an office typewriter and a phonograph. At a charity ball he meets someone from his old school who quizzes him about the past in a way that is disturbing.
13   There are further discussions about making a journey abroad. Mrs Luzhin has a lady visitor from the Soviet Union who is mindlessly patriotic about the Stalin regime. Luzhin thinks he has discovered a hidden pattern in the events of his life. He finds a pocket chess set in the lining of his jacket and recreates his game against Turati at exactly the point it was abandoned.
14   Luzhin gradually rejoins the world of chess and believes his life is a contest being played against an invisible opponent. His wife invites Russian emigres to the home, but Luzhin ignores them all and thinks about a plot to beat his unknown opponent. He wants to devise an unbeatable 'defence' Valentinov reappears and invites him to appear in a seedy film that involves chess, but Luzhin thinks this is a trap to lure him back into competitions. He decides that the ultimate defence against his antagonist is to 'leave the game' – and following the logic of this notion he commits suicide.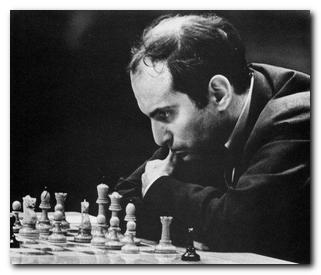 ---
The Defence – further reading

The Cambridge Companion to Nabokov Amazon UK

Vladimir Nabokov: The Russian Years – Biography: Vol 1

Vladimir Nabokov: American Years – Biography: Vol 2

Zembla – the official Nabokov web site

The Paris Review – Interview with Vladimir Nabokov

Nabokov's first English editions – Bob Nelson's collection

Vladimir Nabokov at Wikipedia – biographical notes, links

Vladimir Nabokov at Mantex – tutorials, web links, study materials

Vladimir Nabokov – Routledge Critical Heritage- Amazon UK

Nabokov: A Critical Study of the Novels – Cambridge UP- Amazon UK

Women in Nabokov's Life and Art – paperback- Amazon UK

Strong Opinions (Essays) – Penguin Classics paperback- Amazon UK

Vladimir Nabokov – Writers and their Work- Amazon UK
---
More on Vladimir Nabokov
More on literary studies
Nabokov's Complete Short Stories
---