tutorial, commentary, study resources, and web links
The Longest Journey (1907) was Forster's second novel, and one of which he said "I am most glad to have written". But its reputation has not fared so well as his other novels. It is probably the least known of his major works, and unlike the other novels it has not be made into a film. In one sense, it is a Bildungsroman in ironic reverse, because the protagonist is wiser at the outset than he is at the end of the book.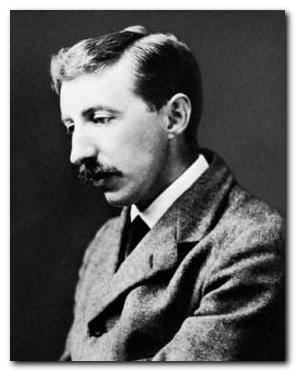 E.M.Forster
---
The Longest Journey – critical commentary
The Second Novel
It is often observed that novelists who produce a successful first novel sometimes find it difficult to produce a follow-up work of similar quality. It is certainly true that the consensus of critical opinion on The Longest Journey is that it is regarded as something of a failure following Forester's success with Where Angels Fear to Tread. It is certainly a more structurally ambitious work – but the problem is that its parts do not hang together successfully.
We are being offered Rickie's story as a sort of positive lesson despite the fact that he is killed at its conclusion. He sees himself as a failure, but he has re-united meaningfully with his own brother; he has rejected the moral values of Sawston school and his brother-in-law; he has seen his own wife for the shallow creature that she is; and he has also restored the relationship with his bosom Cambridge friend Ansell. Moreover, the stories he has composed during his short life as an adult turn out to be successful after all – a posthumous tribute to the aesthetic values he worked out in his Cambridge days.
Death
The passage of events in novel depends upon an extraordinary number of deaths. Rickie's uncle Mr Failing dies intestate, which leaves inheritance a large issue, and is certainly a source of conflict between Rickie and his wife. Agnes wants Rickie to befriend his eccentric aunt so that she will favour him in her will. Rickie is outraged at this greediness, and feels that Stephen should inherit the money.
Both Rickie's parents die in rapid succession, leaving a convenient void to cover up the issue of Stephen's parentage. And Stephen's father (Robert) dies only seventeen days after eloping with Rickie's mother.
Rickie and Agnes's daughter dies shortly after being born, and Rickie himself is killed on the railway, which earlier in the novel has also claimed the life of a young child.
Spirit of place
Forster was quite interested in what we now call 'spirit of place' – the idea that certain geographic locations have a quasi-mystical aura which is detectable for people sensitive enough to make themselves receptive to it. His short stories feature this phenomenon, and his novel A Passage to India has at its centre the episode in the Marabar caves on which the plot turns.
In The Longest Journey it features largely in the scenes that take place in Wiltshire, particularly in Rickie's exploration of the Salisbury Plain and the Fisbury (Cadbury) Rings where he feels he can sense the spirits of long dead ancestors.
He saw Old Sarum, and hints of the Avon Valley, and the land above Stonehenge. And behind him he saw the great wood beginning unobtrusively, as if the down tooneeded shaving; and into it the road to London slipped, covering the bushes with white dust. Chalk made the dust white, chalk made the water clear, chalk made the clear rolling outlines of the land, and favoured the grass and the distant coronals of trees. Here is the heart of our island: the Chilterns, the North Downs, the South Downs radiate hence. The fibres of England unite in Wiltshire, and did we condescend to worship her, here we should erect our national shrine.
---
The Longest Journey – study resources

The Longest Journey – Penguin Classics – Amazon UK

The Longest Journey – Penguin Classics – Amazon US

The Longest Journey – Amazon Kindle edition

The Longest Journey – eBook versions at Project Gutenberg

The Longest Journey – audioBook versions at LibriVox

The Cambridge Companion to E.M.Forster – Amazon UK

E.M.Forster at Wikipedia – biographical notes, links

E.M.Forster at Mantex – tutorials, web links, study resources
---
The Longest Journey – plot summary
Cambridge
Rickie Elliot is an orphan and an ex public schoolboy who is in his second year at Cambridge. He is visited by family friends Agnes Pembroke and her elder brother Herbert, who is a housemaster at a school. Agnes is engaged to Gerald Dawes, who does not yet have enough money to marry her. After seeing the engaged couple embracing, Rickie offers Gerald some of his own money so that he can enjoy happiness with Agnes. He does not think he will need the money himself, since he does not wish to marry, having a hereditary disability which he does not wish to pass on to any children. But his offer is spurned as insulting.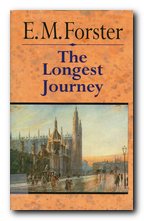 Rickie falls in love with Agnes, but idolises her, feels himself an inadequate lover, and keeps alive the notion that she shared an ideal love with Gerald. He announces his engagement to her at a breakfast party at college. Ansell predicts that Rickie has been duped by a scheming Agnes and advises him against her. But Rickie merely takes this as a sign of their deep friendship, because they can be so frank with each other.
Rickie is not quite so well off as he thought, and there is therefore to be another long engagement. He takes Agnes to meet his rather eccentric aunt Emily at her estate at Cadover in Wiltshire. There he meets her protege, Stephen Wonham, a semi-educated young man. Although they have very little interest in each other, his aunt wishes to promote their friendship.
The two young men go for an excursion on horseback to Salisbury, but Rickie becomes bored and turns back, leaving Stephen to go on, get drunk and fight with a soldier he encounters. Later Rickie walks amongst ancient earthworks and feels a kinship with what he sees as dead spirits there. His aunt reveals that Stephen is Rickie's half brother, which sends Rickie into a faint. Even though he feels it is a symbolic and important revelation, Agnes persuades him not to tell Stephen and to keep the relationship secret.
Rickie passes a year trying to place his short stories with publishers, but doesn't get anywhere. Instead he marries Agnes and becomes a teacher at Sawston School, where her brother Herbert is trying to impose public school traditions on what was originally a grammar school.
Sawston
The marriage gives him a limited degree of satisfaction, and he becomes embroiled in petty disputes over the way the school is run. His old Cambridge friend Ansell is disappointed in Rickie's relationship with Agnes, and refuses to visit him.
Rickie's daughter is born with an inherited deformity and dies in infancy. The marriage goes sour. Agnes tries to heal the rift between Rickie and his aunt Emily – but he realises that she is fortune-hunting, and it fuels his resentment towards Stephen, even though he thinks Stephen should inherit his aunt's money.
When it emerges that Stephen has been behaving badly and is being sent to Canada, Rickie realises that Agnes has been stoking prejudice against him. In an argument, he reveals to Herbert the 'truth' (as he sees it) about Stephen's relationship to the Elliot family.
Meanwhile, Ansell is visiting Sawston, where he meets Stephen, who has learnt that Rickie is his half brother during an argument with Mrs Failing. Ansell is very impressed with Stephen as a 'child of nature'. Agnes tries to buy off Stephen, who takes offence and leaves. Ansell then reveals in the school dining hall that Stephen is in fact Rickie's mother's illegitimate child.
Wiltshire
At this dramatic crux, the narrative loops back in time to relate the circumstances of Stephen's origins. A cultivated countryman falls in love with Mrs Elliot, and at a point where she realises that her husband no longer loves her, she runs away with him to Sweden, where he drowns in the sea. Stephen is born as a result of this brief liaison, his origins are hushed up, and he is raised by Emily Failing.
Back in the narrative present, Stephen leaves Sawston and wanders aimlessly for a while, then returns to see Rickie, who has in the meantime realised that he loves his brother and wants to help him – particularly to stop drinking. Rickie leaves Sawston with Stephen and they travel together to Salisbury then Cadover.
Rickie's aunt Emily advises him to go back to his wife, even though they do not love each other. Rickie feels that to do so would be a sort of spiritual death, But when trying to recover Stephen from another night's drinking, Rickie is killed by an oncoming train when pulling his brother off the tracks.
Stephen survives, gets married, and has a child. The last scene of the novel sees him haggling with Pembroke over money due to him for the publication of Rickie's stories, which have become successful after his death.
---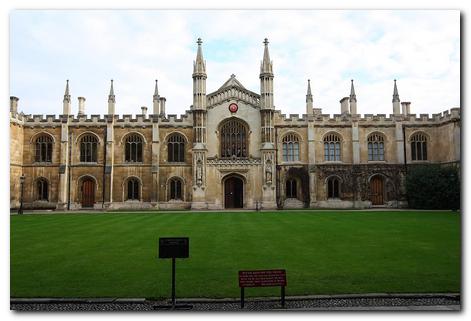 Cambridge – King's College
---
Principal characters
| | |
| --- | --- |
| Frederick (Rickie) Elliot | parentless ex public schoolboy, with deformed foot, Cambridge undergraduate |
| Stewart Ansell | clever fellow student, Jewish |
| Tilliard | fellow student |
| Agnes Pembroke | young woman |
| Herbert Pembroke | her elder brother – housemaster at Sawston school |
| Gerald Dawes | her fiancé, a soldier |
| Mrs Aberdeen | Rickie's bed-maker (domestic help) |
| Mr Elliot | Rickie's cruel father |
| Mrs Elliot | Rickie's remote mother |
| Mrs Lewin | chaperone to Agnes |
| Mr Failing | the original owner of Cadover – a socialist |
| Emily Failing | Rickie's artistic and eccentric aunt |
| Stephen (Podge) Wonham | Mrs Failing's protege and Rickie's half-brother (19) |
| Mr Jackson | teacher of classics at Sawston School |
| Varnan | the bullied schoolboy at Sawston |
---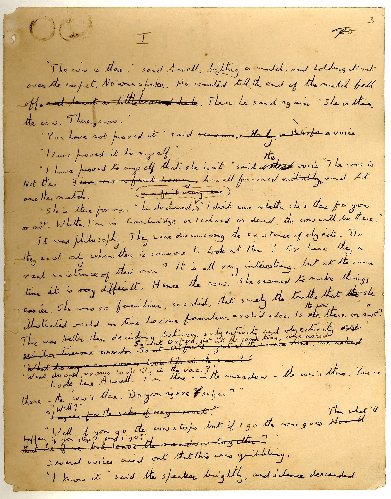 manuscript page of Forster's The Longest Journey
---
Further reading

David Bradshaw, The Cambridge Companion to E.M. Forster, Cambridge University Press, 2007

Richard Canning, Brief Lives: E.M. Forster, London: Hesperus Press, 2009

G.K. Das and John Beer, E. M. Forster: A Human Exploration, Centenary Essays, New York: New York University Press, 1979.

Mike Edwards, E.M. Forster: The Novels, London: Palgrave Macmillan, 2001

E.M. Forster, Aspects of the Novel, London: Penguin Classics, 2005

P.N. Furbank, E.M. Forster: A Life, Manner Books, 1994

Frank Kermode, Concerning E.M. Forsterl, London: Weidenfeld and Nicolson, 2009

Rose Macaulay, The Writings of E. M. Forster, New York: Barnes and Noble, 1970.

Nigel Messenger, How to Study an E.M. Forster Novel, London: Palgrave Macmillan, 1991

Wendy Moffatt, E.M. Forster: A New Life, London: Bloomsbury Publishing, 2010

Nicolas Royle, E.M. Forster (Writers and Their Work), Northcote House Publishers, 1999

Jeremy Tambling (ed), E.M. Forster: Contemporary Critical Essays, London: Palgrave Macmillan, 1995
---
Other work by E.M. Forster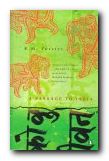 A Passage to India, (1923) was started in 1913 then finished partly in response to the Amritsar massacre of 1919. Snobbish and racist colonial administrators and their wives are contrasted with sympathetically drawn Indian characters. Dr Aziz is groundlessly accused of assaulting a naive English girl on a visit to the mystic Marabar Caves. There is a set piece trial scene, where she dramatically withdraws any charges. The results strengthen the forces of Indian nationalism, which are accurately predicted to be successful 'after the next European war' at the end of the novel. Issues of politics, race, and gender, set against vivid descriptions of Chandrapore and memorable evocations of the surrounding landscape. This is generally regarded as Forster's masterpiece.


Buy the book at Amazon UK


Buy the book at Amazon US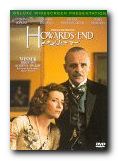 Howards End – DVD This is arguably Forster's greatest work, and the film lives up to it. It is well acted, with very good performances from Emma Thompson and Helena Bonham Carter as the Schlegel sisters, and Anthony Hopkins as the bully Willcox. The locations and details are accurate, and it lives up to the critical, poignant scenes of the original – particularly the conflict between the upper middle-class Wilcoxes and the working-class aspirant Leonard Baskt. This is another adaptation which I have watched several times over, and always been impressed.


Buy the DVD at Amazon UK


Buy the DVD at Amazon US
© Roy Johnson 2013
---
More on E.M. Forster
More on the novella
More on literary studies
More on short stories
---