Edith Wharton (1862—1937) was a prolific and very successful American novelist of the early twentieth century whose critical reputation faded somewhat under the impact of literary modernism which took hold in the 1920s. However, it has recovered since her work was 'rediscovered' by feminists in the 1960s and the years that followed.
She writes in an elegant and measured style, not unlike that of her close friend Henry James. Like him she also wrote lots of short stories, and she is particularly well regarded for her ghost stories. Her subjects are men and women trapped between the conventions of an old nineteenth century order trying to break through to various forms of self-discovery and personal freedom made possible in the twentieth.
Like her younger contemporary Vita Sackville-West she was also an authority on gardens and interior decor. She designed her own forty-two roomed house in Lennox, Masachusetts. All of her major works have been turned into films, and she is now fairly well established as a major figure in the American literary tradition.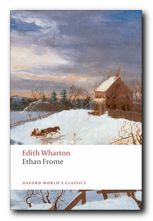 Ethan Frome (1911) tells the story of a poor farmer, lonely and downtrodden, his wife Zeena, and her cousin, the enchanting Mattie Silver. In the playing out of this novella's powerful and engrossing drama, Edith Wharton constructed her least characteristic and most celebrated book. In its unyielding and shocking pessimism, its bleak demonstration of tragic waste, it is a masterpiece of psychological and emotional realism. Every detail of the story contributes to a shocking and powerful conclusion you will never forget. This book is now regarded as a classic of the novella genre.


Buy the book from Amazon UK


Buy the book from Amazon US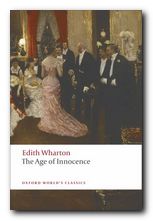 The Age of Innocence (1920) is Edith Wharton's most famous novel, written immediately after the end of the First World War. It's a brilliantly realized anatomy of New York society in the 1870s. Newland Archer is charming, tactful, and enlightened. He accepts society's standards and abides by its rules, but he also recognizes its limitations. His engagement to the impeccable May Welland assures him of a safe and conventional future – until the arrival of May's cousin Ellen Olenska puts all his plans in jeopardy. Independent, free-thinking, and scandalously separated from her husband, Ellen forces Archer to question the values and assumptions of his narrow world. As their love for each other grows, Archer has to decide where his ultimate loyalty lies.


Buy the book from Amazon UK


Buy the book from Amazon US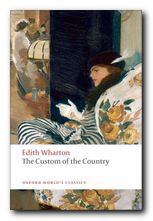 The Custom of the Country (1913) is Edith Wharton's satiric anatomy of American society in the first decade of the twentieth century. It follows the career of Undine Spragg, recently arrived in New York from the midwest and determined to conquer high society. Glamorous, selfish, mercenary and manipulative, her principal assets are her striking beauty, her tenacity, and her father's money. With her sights set on an advantageous marriage, Undine pursues her schemes in a world of shifting values, where triumph is swiftly followed by disillusion. This is a study of modern ambition and materialism written a hundred years before its time.


Buy the book from Amazon UK


Buy the book from Amazon US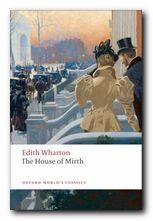 The House of Mirth (1905) is the story of Lily Bart, who is beautiful, poor, and still unmarried at twenty-nine. In her search for a husband with money and position she betrays her own heart and sows the seeds of the tragedy that finally overwhelms her. The book is a disturbing analysis of the stifling limitations imposed upon women of Wharton's generation. In telling the story of Lily Bart, who must marry to survive, Wharton recasts the age-old themes of family, marriage, and money in ways that transform the traditional novel of manners into an arresting modern document of cultural anthropology.


Buy the book from Amazon UK


Buy the book from Amazon US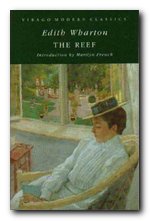 The Reef (1912) deals with three topics with which Edith Wharton herself was intimately acquainted at the period of its composition – unhappy marriage, divorce, and the discovery of sensual pleasures. The setting is a country chateau in France where diplomat George Darrow has arrived from America, hoping to marry the beautiful widow Anna Leith. But a young woman employed as governess to Anna's daughter proves to be someone he met briefly in the past and has fallen in love with him. She also becomes engaged to Anna's stepson. The result is a quadrangle of tensions and suspicions about who knows what about whom. And the outcome is not what you might imagine.


Buy the book from Amazon UK


Buy the book from Amazon US
---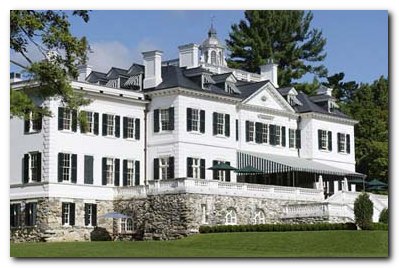 Edith Wharton's house – The Mount
© Roy Johnson 2013
---
Edith Wharton – web links

Edith Wharton at Mantex
Biographical notes, study guides to the major novels, tutorials on the shorter fiction, bibliographies, critiques of the shorter fiction, and web links.

Edith Wharton at Gutenberg
Free eTexts of the major novels and collections of stories in a variety of digital formats – also includes travel writing and interior design.

Edith Wharton at Wikipedia
Full details of novels, stories, and travel writing, adaptations for television and the cinema, plus web links to related sites.

The Edith Wharton Society
Old but comprehensive collection of free eTexts of the major novels, stories, and travel writing, linking archives at University of Virginia and Washington State University.

The Mount: Edith Wharton's Home
Aggressively commercial site devoted to exploiting The Mount – the house and estate designed by Edith Wharton. Plan your wedding reception here.

Edith Wharton at Fantastic Fiction
A compilation which purports to be a complete bibliography, arranged as novels, collections, non-fiction, anthologies, short stories, letters, and commentaries – but is largely links to book-selling sites, which however contain some hidden gems.

Edith Wharton's manuscripts
Archive of Wharton holdings at the Beinecke Rare Book and Manuscript Library
---
More on Edith Wharton
More on the novella
More on literary studies
More on short stories
---