tutorial, commentary, study resources, plot, and web links
The Other Two first appeared in Collier's Weekly in February 1904, and was included in the collection of Edith Wharton's stories The Descent of Man and Other Stories which was published later the same year. Collier's Weekly was a very popular illustrated magazine which featured articles on current affairs and high quality fiction on a regular basis. Arthur Conan Doyle's Sherlock Holmes stories were making a big impact on the American public in the same magazine at this time.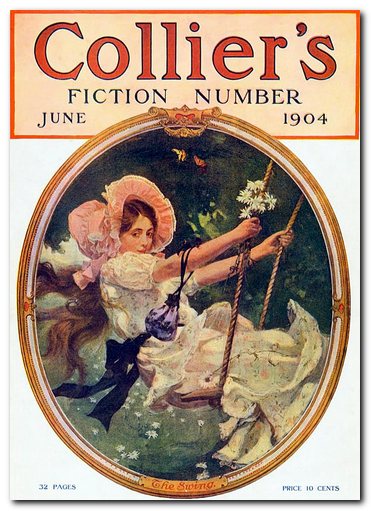 ---
The Other Two – critical commentary
This is an amusing and lightly satirical story in which nobody is seriously harmed, but it rests on a quite serious social phenomenon which was relatively new at the time – easier access to divorce, and the possible consequences. As Waythorn ruefully observes of his wife's skill in arranging relations between himself and her two ex-husbands – 'she had discovered the solution of [sic] the newest social problem'.
Alice Waythorn's first marriage is to a shabby, insignificant man who Waythorn thinks looks like a 'piano tuner' and who he regards to be of no social consequence at all. Alice claims that the marriage ended because he was a 'brute'. But Haskett turns out to be a mild, decent man who has made great personal sacrifices to stay close to his daughter Lily, the daughter who her mother clearly neglects.
Having divorced Haskett, she marries Gus Varick who is more prosperous, and this gives her the social lift she is seeking: 'Alice Haskett's remarriage to Gus Varick was a passport to the set whose recognition she coveted'. But after a few years she ditches him in favour of Waythorn – who she treats in a completely dismissive manner. On the very first night under Waythorn's roof after their honeymoon, she is late for dinner, and she is clearly manipulating him to her own ends. She is in fact a social climber – a type who Edith Wharton went on to analyse in greater detail in the character of her anti-heroine Undine Spragg in the later novel The Custom of the Country.
---
The Other Two – study resources

Edith Wharton Stories 1891-1910 – Norton Critical – Amazon UK

Edith Wharton Stories 1891-1910 – Norton Critical – Amazon US

The Other Two – eBook format at Project Gutenberg

The Other Two – paperback edition – Amazon UK

A Historical Guide to Edith Wharton – Amazon UK

The Cambridge Introduction to Edith Wharton – Amazon UK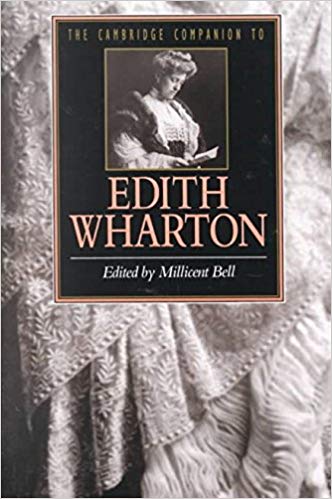 ---
The Other Two – plot synopsis
Part I.   Newly married Waythorn is eagerly anticipating a romantic dinner with his new wife Alice when she arrives home with the news that her first husband Mr Haskett wants to assert his visiting right to see Lily, his daughter, who is critically ill.
Part II.   Next day Waythorn encounters Alice's second husband Gus Varick on the train going in to his office and sees him again in a restaurant at lunch time, savouring a liqueur in his coffee. He wonders if Haskett and Varick ever meet by accident in this way. That evening, after Haskett's visit, Alice pour him a liqueur in his coffee by mistake.
Part III.   Gus Varick visits Waythorn to negotiate some business, and behaves in a civilized and gentlemanly manner. Waythorn then encounters Haskett visiting Lily and is surprised that he is a shabby, down-at-heel, and rather inoffensive sort of man. He wonders what Alice's former life when married to him could have been like.
Part IV.   Haskett asks for a change of governess for Lily. Waythorn discovers that Haskett has made big personal sacrifices in order to remain close to his daughter – and that his wife has lied to him about Haskett. Meanwhile, Waythorn continues his amicable business relationship with Gus Varick and they even begin to socialize without difficulty. Waythorn sees his wife as a somewhat promiscuous woman.
Part V.   Waythorn gradually accepts that he only has a 'share' in his wife's life. At first he treats the situation satirically, but then realises that he has the advantages of what Alice has learned from her two previous marriages. Finally, on an occasion when Haskett is visiting Lily, Gus Varick arrives at the same time, and the three men sit smoking cigars, until they are joined by Alice, who serves them all tea.
---
Principal characters
| | |
| --- | --- |
| Mr Waythorn | a New York businessman (35+) |
| Mrs Alice Waythorn | his wife, previously married to Mr Haskett and Mr Gus Varick |
| Lily Haskett | her sickly daughter, who does not appear |
| Mr Haskett | Lily's father, Alice's first husband |
| Gus Varick | Alice's second husband |
| Mr Sellers | Waythorn's senior business partner |
---
Video documentary
---
Further reading
Louis Auchincloss, Edith Wharton: A Woman of her Time, New York: Viking, 1971,
Elizabeth Ammons, Edith Wharton's Argument with America, Georgia: University of Georgia Press, 1982, pp.222. ISBN: 0820305138
Janet Beer, Edith Wharton (Writers & Their Work), New York: Northcote House, 2001, pp.99, ISBN: 0746308981
Millicent Bell (ed), The Cambridge Companion to Edith Wharton, Cambridge: Cambridge University Press, 1995, pp.232, ISBN: 0521485134
Alfred Bendixen and Annette Zilversmit (eds), Edith Wharton: New Critical Essays, New York: Garland, 1992, pp.329, ISBN: 0824078489
Eleanor Dwight, Edith Wharton: An Extraordinary Life, New York: Harry N. Abrams, 1994, ISBN: 0810927950
Gloria C. Erlich, The Sexual Education of Edith Wharton, California: University of California Press, 1992, pp.223, ISBN: 0520075838
Susan Goodman, Edith Wharton's Women: Friends and Rivals, UPNE, 1990, pp.220, ISBN: 0874515246
Irving Howe, (ed), Edith Wharton: A collection of Critical Essays, London: University of North Carolina Press, 1986,
Jennie A. Kassanoff, Edith Wharton and the Politics of Race, Cambridge: Cambridge University Press, 2004, pp.240, ISBN: 0521830893
Hermione Lee, Edith Wharton, London: Vintage, new edition 2008, pp.864, ISBN: 0099763516
R.W.B. Lewis, Edith Wharton: A Biography, New York: Harper and Rowe, 1975, pp.592, ISBN: 0880640200
James W. Tuttleton (ed), Edith Wharton: The Contemporary Reviews, Cambridge: Cambridge University Press, 1992, pp.586, ISBN: 0521383196
Candace Waid, Edith Wharton's Letters from the Underworld, London: University of North Carolina Press, 1991,
Sarah Bird Wright, Edith Wharton A to Z: The Essential Reference to Her Life and Work, Fact on File, 1998, pp.352, ISBN: 0816034818
Cynthia Griffin Wolff, A Feast of Words: The Triumph of Edith Wharton, New York: Perseus Books, second edition 1994, pp.512, ISBN: 0201409186
---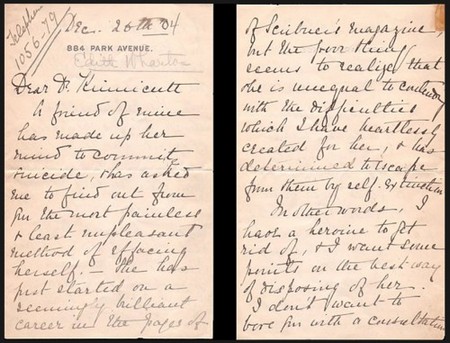 Edith Wharton's writing
---
Other works by Edith Wharton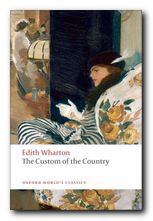 The Custom of the Country (1913) is Edith Wharton's satiric anatomy of American society in the first decade of the twentieth century. It follows the career of Undine Spragg, recently arrived in New York from the midwest and determined to conquer high society. Glamorous, selfish, mercenary and manipulative, her principal assets are her striking beauty, her tenacity, and her father's money. With her sights set on an advantageous marriage, Undine pursues her schemes in a world of shifting values, where triumph is swiftly followed by disillusion. This is a study of modern ambition and materialism written a hundred years before its time.


Buy the book from Amazon UK


Buy the book from Amazon US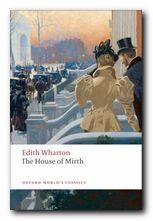 The House of Mirth (1905) is the story of Lily Bart, who is beautiful, poor, and still unmarried at twenty-nine. In her search for a husband with money and position she betrays her own heart and sows the seeds of the tragedy that finally overwhelms her. The book is a disturbing analysis of the stifling limitations imposed upon women of Wharton's generation. In telling the story of Lily Bart, who must marry to survive, Wharton recasts the age-old themes of family, marriage, and money in ways that transform the traditional novel of manners into an arresting modern document of cultural anthropology.


Buy the book from Amazon UK


Buy the book from Amazon US
---
Edith Wharton – web links
Edith Wharton at Mantex
Biographical notes, study guides to the major novels, tutorials on the shorter fiction, bibliographies, critiques of the shorter fiction, and web links.
The Short Stories of Edith Wharton
This is an old-fashioned but excellently detailed site listing the publication details of all Edith Wharton's eighty-six short stories – with links to digital versions available free on line.
Edith Wharton at Gutenberg
Free eTexts of the major novels and collections of stories in a variety of digital formats – also includes travel writing and interior design.
Edith Wharton at Wikipedia
Full details of novels, stories, and travel writing, adaptations for television and the cinema, plus web links to related sites.
The Edith Wharton Society
Old but comprehensive collection of free eTexts of the major novels, stories, and travel writing, linking archives at University of Virginia and Washington State University.
The Mount: Edith Wharton's Home
Aggressively commercial site devoted to exploiting The Mount – the house and estate designed by Edith Wharton. Plan your wedding reception here.
Edith Wharton at Fantastic Fiction
A compilation which purports to be a complete bibliography, arranged as novels, collections, non-fiction, anthologies, short stories, letters, and commentaries – but is largely links to book-selling sites, which however contain some hidden gems.
Edith Wharton's manuscripts
Archive of Wharton holdings at the Beinecke Rare Book and Manuscript Library
© Roy Johnson 2014
---
Edith Wharton – short stories
More on Edith Wharton
More on short stories
---