tutorial, commentary, study resources, and web links
The Real Life of Sebastian Knight is the first novel that Vladimir Nabokov wrote in English. He began its composition in late 1938 whilst living in Paris, having left his exile in Berlin the year before. Around this time, amidst the diaspora of Russian exiles, he realised that he would probably lose his Russian-speaking audience. He switched to writing in English, which was technically his third language (the second being French, the traditional lingua franca of the Russian aristocracy). The novel was first published by James Laughlin's newly-founded New Directions press in America in 1941.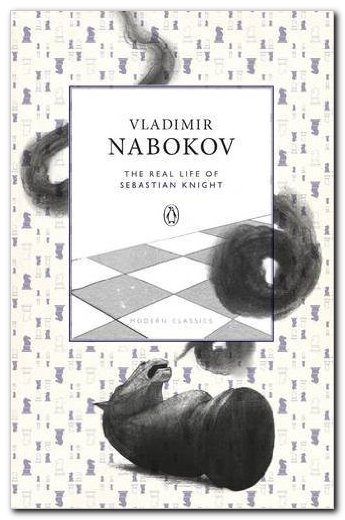 ---
The Real Life of Sebastian Knight – commentary
This is one of a number of works in which Nabokov made use – for comic and satirical purpose – of biographical details from his own life. He had already used his Russian background and European exile for the substance of Glory (1932) and The Gift (1937) and he continued to do the same later in his career with the burlesque Pale Fire (1962) and the parodic Look at the Harlequins (1974).
Nabokov inserts all sorts of small details from his own life into the narrative – references to exile from Russia, his interest in butterflies, his personal habits of a cold bath each morning, writing in bed, undergraduate life at Cambridge, and the fact that he had a brother, from whom he was rather distant.
The novel also plays teasingly with the relationship between literature and 'real life', it parodies the literary genre of biography at a number of levels, and it is a variant on the theme of 'the unreliable narrator' which he had exploited so successfully in his earlier novella The Eye (1930).
The book purports to be a biography of Sebastian Knight, written by his half-brother V. But it is mainly about V's efforts to gather information – including several passages of quite inconsequential events and detailed accounts of his failure to unearth accurate evidence. Moreover, V's first person narrative is deliberately self-contradictory. He observes:
As the reader may have noticed, I have tried to put into this book as little of myself as possible.
Quite the opposite is the case. His 'biography' is a ragback of personal anecdotes and memoirs from his own childhood, plus scenes he imagines from his half-brother's life, extracts from Sebastian Knight's own books, and episodes that have no bearing on Sebastian Knight at all.
As a biography, it omits huge sections of Sebastian Knight's childhood and youth; it fails to give any account of important figures in his life (such as Clare Bishop and the Russian lover); it misinterprets his artistic achievement; ignores the fact of his boorish behaviour; and ends on a note of grotesque bathos when the narrator offers a gripping account of a journey across France that reveals nothing whatever about the subject of his study.
The narrator rejects other people's opinions and memories of Sebastian Knight if they do not agree with his own; he burns two packets of private correspondence which would (we assume) have revealed important details of Knight's relationships with the two important women in his adult life; and he fails to interview people who knew him well.
Running through the whole work is a petulant rant against a rival biographer Mr Goodman, whose publication The Tragedy of Sebastian Knight he excoriates as a worthless sham. We have no way of knowing if this is true or not, because he does not quote from it.
We note in addition that as preparation for the biography, the narrator takes a correspondence course in creative writing. Nabokov is deliberately creating an unreliable and an untalented narrator – which would be an interesting literary strategy if he made any coherent or persuasive use of it. But his intention seems to be only to tease and amuse. This is certainly a novel which paved the way for his overwhelmingly successful use of these tricksy devices in later works such as Lolita and Pale Fire, but The Real Life of Sebastian Knight remains a lightweight rehearsal for these later triumphs.
---
The Real Life of Sebastian Knight – study resources

The Real Life of Sebastian Knight – Penguin Classics – Amazon UK

The Real Life of Sebastian Knight – Penguin Classics – Amazon US

The Real Life of Sebastian Knight – GradeSaver Notes – Amazon UK

The Real Life of Sebastian Knight – GradeSaver Notes – Amazon US

The Cambridge Companion to Nabokov Amazon UK

Vladimir Nabokov: The Russian Years – Biography: Vol 1 – Amazon UK

Vladimir Nabokov: American Years – Biography: Vol 2 – Amazon UK

Zembla – the official Nabokov web site

The Paris Review – Interview with Vladimir Nabokov

Nabokov's first English editions – Bob Nelson's collection

Vladimir Nabokov at Wikipedia – biographical notes, links

Vladimir Nabokov at Mantex – tutorials, web links, study materials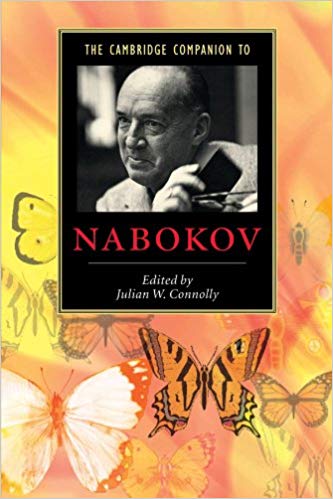 ---
The Real Life of Sebastian Knight – summaries
1   Following the death of the writer Sebastian Knight, a biography is being written by V, his un-named half-brother. The chapter deals with the two marriages of their father, and his death in a duel fought over the honour of Sebastian's mother, his first wife.
2   The narrator recalls childhood memories of Knight; he quotes from Knight's memoirs; and he criticises another biographer for factual inaccuracies. He also visits their old Swiss governess, but finds her memories defective.
3   Sebastian, the narrator, and his mother escape from the revolution into Finland. From there, Sebastian goes to Cambridge, whilst the narrator and his mother go to Paris. The narrator recalls Sebastian's youthful escapade with a 'modernist' poet, and his two visits to Paris as an Anglophile undergraduate.
4   The narrator prepares to write the biography by taking a correspondence course in authorship. After Sebastian's death the narrator visits his rooms in London and goes through the mundane contents of his desk, uncovering vague evidence of a Russian lover..
5   Sebastian's life as a student at Cambridge. He feels isolated and becomes introspective. He is poor at games, lives eccentrically, and graduates with a first class degree in English Literature.
6   The narrator visits Mr Goodman, Sebastian's 'assistant' and literary agent. Goodman claims to be a close friend of Sebastian's and tries to dissuade the narrator from writing his biography – because he has just written one of his own.
7   The narrator criticises Goodman's biography, The Tragedy of Sebastian Knight, as a rag-bag of feeble anecdotes which he calls The Farce of Mr Goodman. He quotes passages from Sebastian Knight's autobiographical work Lost Property as evidence of his rich, individualistic inner life.
8   The narrator meets Sebastian with Clare Bishop in Paris, then he appeals to Helen Pratt for information. He makes two attempts to interview Clare Bishop, but is put off by her husband.
9   Sebastian writes and re-writes his first two novels, living with Clare Bishop as typist, then they go on holiday to Germany where a doctor in Berlin diagnoses him with heart disease.
10   The narrator offers enthusiastic accounts of Sebastian's early two novels. The first is a pathetic jumble of detective story cliches; the second is a ridiculous exploration of all possible causes of a coincidental meeting.
11   Sebastian ignores his own literary success; he behaves boorishly towards Clare and their friend Sheldon; and he insults his half-brother when they meet in Paris.
12   Sebastian leaves Clare and disappears abroad for some time, possibly with a Russian lover. On return he is forced to employ Goodman to look after his chaotic literary affairs. He has his portrait painted by Roy Carswell.
13   The narrator travels to the German hotel where Sebastian stayed, in search of the identity of his Russian lover. The manager refuses to give him any information, but a man he meets on a train agrees to act as a private detective.
14   The man produces four possible names. The first turns out to be a false lead, but it does produce contact with an old friend who reveals that Sebastian was not popular at school.
15   The narrator calls on one Russian contact in Paris, but the woman is not there. Her husband recounts his earlier Bohemian existence with his first wife.
16   At another address the woman is also absent, but her friend Mme Lecerf flirts with V and gives an account of a flighty young woman who might be Sebastian's former lover.
17   The narrator travels to Mme Lecerf's house to meet her friend. She continues to flirt, and V finally concludes that she is impersonating her friend, and he leaves.
18   The narrator paraphrases Sebastian Knight's final work, The Doubtful Asphodel – but does so using poetic images and cod-philosophising about 'the meaning of Life'.
19   The last months of Sebastian's life following the disappearance of his Russian lover. The narrator receives a letter from him, saying he is in a sanatorium. He delays the arrangements for departure, then receives a telegram saying the case is hopeless.
20   The narrator gives a vivid and protracted account of his overnight rail journey to Paris, then a taxi ride to the sanatorium. He keeps a bedside vigil whilst Sebastian is sleeping – then discovers it is the wrong patient. His brother died the day before.
---
Sebastian Knight's publications
The Prismatic Bezel (1925)
Success (1927)
Lost Property
The Funny Mountain
Albinos in Black
The Doubtful Asphodel (1936)
---
The Real Life of Sebastian Knight – characters
| | |
| --- | --- |
| Sebastian Knight | a young Anglo-Russian novelist |
| V | his un-named younger half-brother and biographer |
| Clare Bishop | Sebastian Knight's lover in London |
| Helen Pratt | Knight's friend in London |
| Mr Goodman | Knight's biographer and literary agent |
| P.G. Sheldon | a poet and friend of Sebastian and Clare |
| Roy Carswell | artist who paints Knight's portrait |
---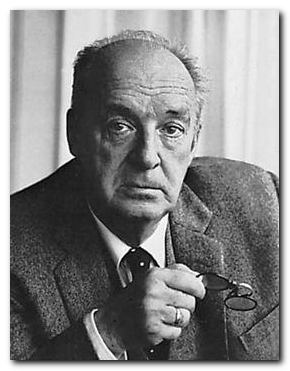 ---
Vladimir Nabokov – web links

Vladimir Nabokov at Mantex
Biographical notes, book reviews, tutorials, study guides, videos, web links, and essays on the Complete Short Stories.

Vladimir Nabokov at Wikipedia
Biographical notes, list of major works, bibliography, and web links

Lolita USA
A 'geographical scrutiny' of Humbert and Lolita's journey across America. Essay and photographic study by Dieter E. Zimmer.

Vladimir Nabokov Writings – First Appearance
An illustrated collection of first editions in English. Photographs with bibliographical notes compiled by Bob Nelson

Vladimir Nabokov at the Internet Movie Database
Adaptations for the cinema and television – in various languages. Full details of directors and actors, plot, box office, trivia, continuity errors, and quiz.

Zembla
Biography, timeline, photographs, eTexts, sound clips, butterflies, literary criticism, online journal, scholarly essays, and an online annotated version of Ada – housed at Pennsylvania State University Library.

Nabokov Museum
A major collection housed in Nabokov's old family home (now a museum) in St. Petersburg. – biography, photos, family home, videos in English and Russian.
© Roy Johnson 2016
---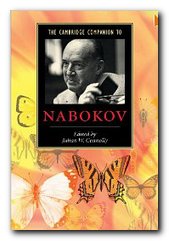 The Cambridge Companion to Nabokov Vladimir Nabokov held the unique distinction of being one of the most important writers of the twentieth century in two separate languages, Russian and English. This volume offers a concise and informative introduction into the author's fascinating creative world. Specially commissioned essays by distinguished scholars illuminate numerous facets of the writer's legacy, from his early contributions as a poet and short-story writer to his dazzling achievements as one of the most original novelists of the twentieth century. Topics receiving fresh coverage include Nabokov's narrative strategies, the evolution of his world-view, and his relationship to the literary and cultural currents of his day. The volume also contains valuable supplementary material such as a chronology of the writer's life and a guide to further critical reading.  

Buy the book here
---
More on Vladimir Nabokov
More on literary studies
Nabokov's Complete Short Stories
---