tutorial, commentary, study resources, and web links
The Reef (1913) is amongst the finest of Edith Wharton's lesser-known works. She is best known for The House of Mirth (1905) and The Age of Innocence (1920), but in fact she was a prolific novelist and produced a lot more work which deserves attention. The Reef deals with three topics with which she was intimately acquainted at the period of its composition – unhappy marriage, divorce, and the discovery of sensual pleasures. She had been conducting an affair with journalist W. Morton Fullerton for a number of years, and her own marriage to Edward 'Teddy' Wharton had just come to an end.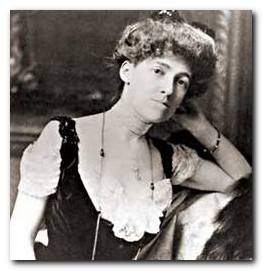 Edith Wharton
It is also set in a location she knew well – a country chateau in rural France (one of which she was to set up for herself not long afterwards). The novel offers amongst its other features a beautiful evocation of elegant living on a grand scale in the upper echelons of society. However, contemporary readers might find it surprising to realise that almost all the main characters are in fact American expatriates.
---
The Reef – critical commentary
Sexual ambiguity
It's not at all clear if the brief relationship Darrow has with Sophy Viner in Paris becomes sexually intimate or not – though there are strong hints in chapter XXVI that he has exhausted the wish to entertain her with sight-seeing.
But in the light of the upper-class mores of that time, this ambiguity is immaterial – because for a young woman to spend several days in close proximity with an eligible bachelor, sharing the same hotel, would be enough to sully her reputation,
What is clear to the reader (but never becomes so to Anna) is that by the end of the Parisian 'adventure', Darrow has become bored with Sophy. He likes her; he feels sorry for her; but he has ceased to find her interesting.
Edith Wharton creates a deeply felt and very moving account of Anna's retrospective jealousy, as she torments herself with thoughts of Darrow's liaison. Contemporary readers are likely to reflect however that she herself had been married for some time, and the idea that a thirty-seven year old bachelor should come without any previous sexual experience is somewhat Utopian on her part.
Themes
The same contemporary readers are very likely to find the ending of the novel disappointing because it appears to be so inconclusive. And it is certainly true that Edith Wharton drags out the "Will she? Won't she?" uncertainty over Anna's decision regarding Darrow beyond its natural point of elasticity. But if the theme of the novel is regarded as the discovery and expression of emotional life, then it follows a natural progression.
Anna rejected Darrow and married another man for the sake of convention – a man whose purpose in life was collecting snuff boxes. As a widow, recognising that her marriage was not satisfactory, she wonders if she will ever feel deeply about anything or anybody again. It is this that piques her when she discovers the truth about Sophy and Darrow.
She realises that Sophy has fallen deeply in love with Darrow – and is also prepared to make a huge sacrifice because of it. [This is not unlike Gabriel Conroy's realization at the end of James Joyce's The Dead (written a few years later) that someone else has loved his wife more intensely than he ever has.] Anna recognises that someone else, who she correctly perceives as a rival, feels this passion, and two things happen.
First she immediately begins to place greater value on Darrow, who she has treated rather coldly up to this point. She immediately reviews all his good qualities and thinks how well suited they are. Second, she immediately feel passionately jealous of Sophy. Did Darrow take her to the same restaurant? Was she ever in this room with him? All the torments of conventional sexual jealousy are awakened in her.
As the novel closes she may be uncertain and conflicted over her decisions regarding Darrow, but one thing is certain: she is experiencing a more intense emotional life. She has been exposed to passion via proxy, and it has triggered something and awakened the life of feeling that was potential within her.
---
The Reef – study resources

The Reef – Oxford World Classics – Amazon UK

The Reef – Oxford World Classics – Amazon US

The Reef – Everyman's Library – Amazon UK

The Reef – Everyman's Library – Amazon US

The Reef – Penguin Classics – Amazon UK

The Reef – Penguin Classics – Amazon US

The Reef – Virago Modern Classics – Amazon UK

The Reef – Virago Modern Classics – Amazon US

The Reef – Kindle eBook edition

The Reef (Passion's Way) – DVD film version – Amazon UK

The Complete Works of Edith Wharton – Kindle eBook edition

The Reef – eBook formats at Project Gutenberg

The Reef – audioBook version at Project Gutenberg

The Reef – audioBook version at LibriVox

A Historical Guide to Edith Wharton – Amazon UK

The Cambridge Introduction to Edith Wharton – Amazon UK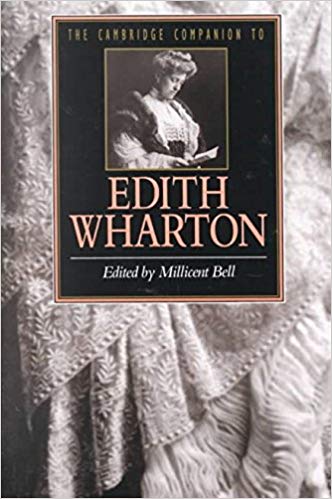 ---
The Reef – plot summary
George Darrow is an American diplomat living in London. He has recently made contact with Anna Leith, a woman he was once in love with but who passed him up to marry another man. Now that the husband has died, Darrow hopes to re-ignite the relationship, even though he has some reservations about her lack of emotional generosity. He is on his way to join her in France when he receives a telegram asking him to delay his arrival until the end of the month. On the boat train he meets and befriends Sophy Viner, a young American woman who is down on her luck but who has an obvious appetite for life. Feeling compassionate towards her, he shares a life-enhancing stay in Paris with her for a few days.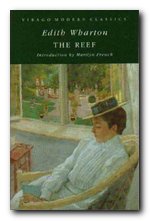 Five months later he joins Anna at Givré, her country chateau where they meet to plan their future. Anna wants to help her stepson Owen, who wants to marry someone who does not meet with the approval of his grandmother, the dowager Marquise de Chantelle. Darrow plans to marry Anna and take her on his next diplomatic assignment to South America. However, it turns out that Anna has hired a governess for her daughter Effie — none other than Sophy Viner. Darrow feels acutely embarrassed by the situation, and Sophy pleads with him not to say anything that will threaten her employment.
Darrow reveals to Anna that he knew Sophy slightly in the past, and Anna quizzes him closely about just how much he knows about her. It transpires that this questioning is out of concern for Owen, because he has become engaged to Sophy. The Marquise disapproves of the match, and Darrow too does not think it wise.
The Marquise summons Adelaide Painter, an old family friend to give advice and support. But she rather unexpectedly supports the proposed match. The Marquise eventually gives way, and all objections are removed. There is nothing to prevent the marriage, after which Darrow and Anna can also marry and lead their new life together.
However, Sophy suddenly announces that she wishes to break off the engagement to Owen. He immediately reveals that he suspects Darrow of having undue influence over Sophy. This leads to a series of interviews between the principal characters in which they all try to work out what is going on.
Sophy reveals to Darrow that she is leaving because she has been in love with him since their meeting in Paris. Anna gradually works out the truth of the link between Darrow and Sophy. He explains that the relationship was merely a fleeting encounter, but Anna cannot countenance such matters. She feels that this revelation destroys their relationship.
But in the days that follow there are a number of reconciliations and further tensions. Anna knows that she and Darrow are well suited, but she cannot get over her jealousy of Sophy, and she torments herself with thoughts of the time Darrow spent with her.
Eventually, Owen leaves to go touring in Spain; Sophy rejoins her former employer and goes to India; and Anna tries to convince herself that she should break off her engagement to Darrow, but fails to do so.
---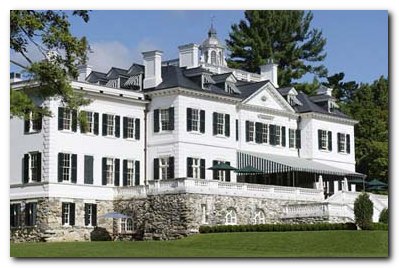 Edith Wharton's 42-room house — The Mount
---
Principal characters
| | |
| --- | --- |
| George Darrow | an American diplomat living in London (37) |
| Anna Leith (nee Summers) | an American widow living in France |
| Sophy Viner | a young American woman |
| Fraser Leith | Anna's former husband |
| Owen Leith | Anna's stepson (23) |
| Effie Leith | Anna's daughter (9) |
| Marquise de Chantelle | Anna's mother-in-law (60) |
| Adelaide Painter | an American friend of the Marquise |
| The Farlows | friends of Sophy's who never appear |
| Mrs Murrett | Sophy's previous louche employer |
---
Film adaptation
Directed by Robert Allan Ackerman (1999)
---
Further reading
Edith Wharton's The Reef: Selected Bibliography of Recent Criticism
Louis Auchincloss, Edith Wharton: A Woman of her Time, New York: Viking, 1971,
Elizabeth Ammons, Edith Wharton's Argument with America, Georgia: University of Georgia Press, 1982, pp.222. ISBN: 0820305138
Janet Beer, Edith Wharton (Writers & Their Work), New York: Northcote House, 2001, pp.99, ISBN: 0746308981
Millicent Bell (ed), The Cambridge Companion to Edith Wharton, Cambridge: Cambridge University Press, 1995, pp.232, ISBN: 0521485134
Alfred Bendixen and Annette Zilversmit (eds), Edith Wharton: New Critical Essays, New York: Garland, 1992, pp.329, ISBN: 0824078489
Eleanor Dwight, Edith Wharton: An Extraordinary Life, New York: Harry N. Abrams, 1994, ISBN: 0810927950
Gloria C. Erlich, The Sexual Education of Edith Wharton, California: University of California Press, 1992, pp.223, ISBN: 0520075838
Susan Goodman, Edith Wharton's Women: Friends and Rivals, UPNE, 1990, pp.220, ISBN: 0874515246
Irving Howe, (ed), Edith Wharton: A collection of Critical Essays, London: University of North Carolina Press, 1986,
Jennie A. Kassanoff, Edith Wharton and the Politics of Race, Cambridge: Cambridge University Press, 2004, pp.240, ISBN: 0521830893
Hermione Lee, Edith Wharton, London: Vintage, new edition 2008, pp.864, ISBN: 0099763516
R.W.B. Lewis, Edith Wharton: A Biography, New York: Harper and Rowe, 1975, pp.592, ISBN: 0880640200
James W. Tuttleton (ed), Edith Wharton: The Contemporary Reviews, Cambridge: Cambridge University Press, 1992, pp.586, ISBN: 0521383196
Candace Waid, Edith Wharton's Letters from the Underworld, London: University of North Carolina Press, 1991,
Sarah Bird Wright, Edith Wharton A to Z: The Essential Reference to Her Life and Work, Fact on File, 1998, pp.352, ISBN: 0816034818
Cynthia Griffin Wolff, A Feast of Words: The Triumph of Edith Wharton, New York: Perseus Books, second edition 1994, pp.512, ISBN: 0201409186
---
Other works by Edith Wharton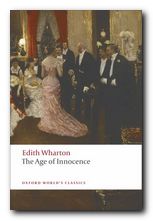 The Age of Innocence (1920) is Edith Wharton's most famous novel, written immediately after the end of the First World War. It's a brilliantly realized anatomy of New York society in the 1870s. Newland Archer is charming, tactful, and enlightened. He accepts society's standards and abides by its rules, but he also recognizes its limitations. His engagement to the impeccable May Welland assures him of a safe and conventional future – until the arrival of May's cousin Ellen Olenska puts all his plans in jeopardy. Independent, free-thinking, and scandalously separated from her husband, Ellen forces Archer to question the values and assumptions of his narrow world. As their love for each other grows, Archer has to decide where his ultimate loyalty lies.


Buy the book at Amazon UK


Buy the book at Amazon US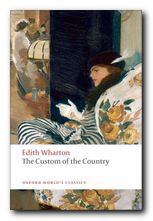 The Custom of the Country (1913) is Edith Wharton's satiric anatomy of American society in the first decade of the twentieth century. It follows the career of Undine Spragg, recently arrived in New York from the midwest and determined to conquer high society. Glamorous, selfish, mercenary and manipulative, her principal assets are her striking beauty, her tenacity, and her father's money. With her sights set on an advantageous marriage, Undine pursues her schemes in a world of shifting values, where triumph is swiftly followed by disillusion. This is a study of modern ambition and materialism written a hundred years before its time.


Buy the book at Amazon UK


Buy the book at Amazon US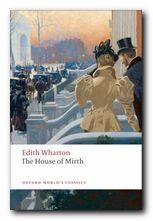 The House of Mirth (1905) is the story of Lily Bart, who is beautiful, poor, and still unmarried at twenty-nine. In her search for a husband with money and position she betrays her own heart and sows the seeds of the tragedy that finally overwhelms her. The book is a disturbing analysis of the stifling limitations imposed upon women of Wharton's generation. In telling the story of Lily Bart, who must marry to survive, Wharton recasts the age-old themes of family, marriage, and money in ways that transform the traditional novel of manners into an arresting modern document of cultural anthropology.


Buy the book at Amazon UK


Buy the book at Amazon US
---
Edith Wharton – web links

Edith Wharton at Mantex
Biographical notes, study guides to the major novels, tutorials on the shorter fiction, bibliographies, critiques of the shorter fiction, and web links.

Edith Wharton at Gutenberg
Free eTexts of the major novels and collections of stories in a variety of digital formats – also includes travel writing and interior design.

Edith Wharton at Wikipedia
Full details of novels, stories, and travel writing, adaptations for television and the cinema, plus web links to related sites.

The Edith Wharton Society
Old but comprehensive collection of free eTexts of the major novels, stories, and travel writing, linking archives at University of Virginia and Washington State University.

The Mount: Edith Wharton's Home
Aggressively commercial site devoted to exploiting The Mount – the house and estate designed by Edith Wharton. Plan your wedding reception here.

Edith Wharton at Fantastic Fiction
A compilation which purports to be a complete bibliography, arranged as novels, collections, non-fiction, anthologies, short stories, letters, and commentaries – but is largely links to book-selling sites, which however contain some hidden gems.

Edith Wharton's manuscripts
Archive of Wharton holdings at the Beinecke Rare Book and Manuscript Library
© Roy Johnson 2011
---
More on Edith Wharton
More on the novella
More on literary studies
More on short stories
---