tutorial, study guide, commentary, further reading, web links
The Talented Mr Ripley (1955) is the first of a series of crime thrillers by Patricia Highsmith featuring the character Tom Ripley. He is an ambitious young American who has come from an undistinguished background, but who has a taste for the good quality things in life, which are not within his means. The talents mentioned in the title turn out to include forgery, deception, mimicry, lying, and murder – from which he miraculously escapes detection.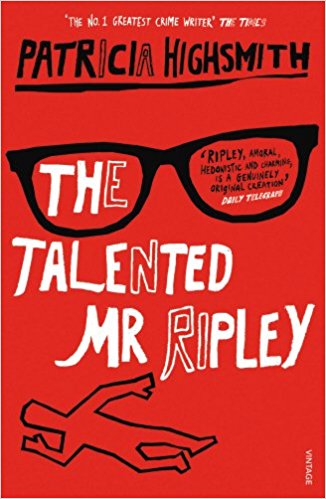 There are five novels in the series, which have become known collectively as The Ripliad. They are self-contained and can be enjoyed separately – but a knowledge of their chronological development adds a great deal of depth to their meaning – particularly the ironic contrasts between Ripley's refined social tastes and his shocking exploits.
---
The Talented Mr Ripley – commentary
Genre and morality
Patricia Highsmith's novels are often categorised as mystery thrillers or detective stories. Yet the Ripley series in particular contain very little mystery and virtually no detection. That's because we know who commits the crimes – Ripley himself. The only element of suspense in the narrative is the question 'will he be found out?' – to which the answer is 'Amazingly – no'.
Highsmith is exploring a rather bleak, pessimistic, sometimes misanthropic view of the world in which virtue is not necessarily rewarded and mischief is not always punished. It also has to be said that this view is shot through with elements of black humour – another sign of the times in which she wrote.
The plot
Before she became a full time novelist, Patricia Highsmith wrote the stories for comic books (1942-1948). These have the virtue of being fast-moving tales with clearly defined characters and lots of dramatic twists. This background undoubtedly had an influence on her work as a novelist.
She is also a product of the age of existentialism. – ideas she had already explored in her dramatic and very successful first novel Strangers on a Train (1950) – the text of which is even more complex and psychologically searching than the famous film adaptation made by Alfred Hitchcock.
It is her fascination with aberrant and psychologically disturbed characters that give her stories such impact. In this there is clearly the influence of Dostoyevski – a founding father to the existentialists.
Tom Ripley is a vivid character not just because he commits murders and evades detection, but because he is ruthlessly honest about himself, and scathingly critical of everybody else as well. He knows that Dickie Greenleaf is a mediocre person, a talentless painter, and a spoiled playboy. Yet he is attracted to Greenleaf; indeed he wants to become him. He wears his clothes and jewellery, imitates his voice and his writing, and is happiest when living as him.
The homo-erotic element in this relationship is unmistakable – especially in Tom's glorification of Dickie's physical beauty and his disparagement of Marge, who he likens to the leader of a Girl Guide group. What is even more complex and interesting in thiis psychological farrago is that this study of male desire was created by not only a female author, but one who was avowedly homosexual in her own tastes and practices.
Tom's character
Tom originally thought he might become an actor. His deprived background left him feeling he had no central identity to define a real self, so he thought that imitating someone else might provide him with an acceptable substitute. The events of The Talented Mr Ripley present a study of Tom's identifying with someone else, to the extent that he wishes to become that person – Dickie Greenleaf.
He does not set out with malicious intentions. Fortune puts the opportunity in his way via Dickie's father's request that he try to persuade Dickie to come back from Europe. There is a clear echo of Henry James' The Ambassadors here, which Patricia Highsmith signals quite clearly in the narrative.
In one sense Tom Ripley does become Dickie Greenleaf. He forges Dickie's will and inherits his wealth, then he retires to live in a grand French house, with a playboy existence – pottering amongst his plants and painting when the mood takes him. So he replicates the lifestyle of Dickie's which he so coveted. He also has a glamorous wife (with a rich father) to whom he is rather unconvincingly devoted.
---
The Talented Mr Ripley – film adaptations
There have been two major film adaptations of the novel. The first was made in 1960 by French director Rene Clement and is called Pleine Soleil, also known as Purple Noon. It stars Alain Delon as Ripley in what was his first major film.
The second was made by British director Anthony Minghella in 1999, starring Mat Damon as Ripley and Jude Law as Dickie Greenleaf. This version is beautifully photographed (by John Seale) and received several nominations and film awards
Minghella's version takes some minor liberties with the story line and introduces new characters and plot complications. Minghella rather unnecessarily creates a second lead female (Meredith Logue, played by Cate Blanchett) and adds a third murder when Ripley kills Peter Smith-Kingsley (Jack Davenport) during the boat trip to Greece. But on the whole his film is amazingly faithful to the original text in terms of rhythm, tone, locations, and atmosphere.
---
The Talented Mr Ripley – study resources

The Talented Mr Ripley – Penguin – Amazon UK

The Talented Mr Ripley – Penguin – Amazon US

The Talented Mr Ripley – Kindle – Amazon UK

The Talented Mr Ripley – Kindle – Amazon US

The Talented Mr Ripley – DVD film – Amazon UK

The Talented Mr Ripley – DVD film – Amazon US

Pleine Soleil – DVD film – Amazon UK

Pleine Soleil – DVD film – Amazon US
---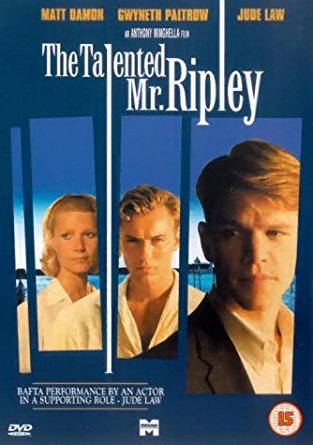 ---
The complete Ripliad
The Talented Mr. Ripley (1955)
Ripley Under Ground (1970)
Ripley's Game (1974)
The Boy Who Followed Ripley (1980)
Ripley Under Water (1991)
---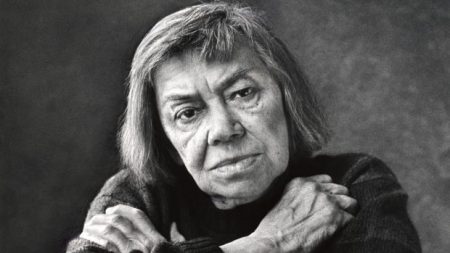 Patricia Highsmith
---
The Talented Mr Ripley – plot summary
Tom Ripley is a young man living on the edge of legality in New York City. He is collecting cheques from people by issuing false income tax demands. He meets shipbuilder Herbert Greenleaf who asks for help in recovering his son Richard, who has gone to live in Italy. Tom has dinner at the Greenleaf house, where he lies about his academic record.
Crossing to Europe on board ship Tom reflects on his unhappy childhood and blames his Aunt Dottie for not making his life easier. In the (ficticious) town of Mongibello in Italy Tom locates Dickie and Marge Sherwood on the beach. They invite him back for lunch, after which he is sick.
When they meet again Tom explains his mission on behalf of Mr Greenleaf. Dickie invites Tom to live temporarily in his house. Tom finds Dickie commonplace but attractive. They go for lunch in Naples, then on to Rome for the night.
There is talk of travelling together, but Marge disapproves of their irresponsible behaviour. Dickie claims Marge is just a friend, but Tom spies and sees him kissing her. This puts Tom into a jealous rage. He dresses in Dickie's clothes and imagines strangling Marge. Dickie suddenly appears in the room and there is an embarrassing scene.
Tom and Dickie argue about a proposed trip to Paris. Tom feels he is being squeezed out, and will be left alone at Christmas. They go to Cannes and San Remo, where Tom begins to hate Dickie because of his cold remoteness. When they go out on a boat Tom kills Dickie, steals his wallet, and scuttles the boat.
Tom returns to Mongibello and tells Marge that Dickie is stayIng in Rome for the winter. He steals Dickie's clothes and makes arrangements to sell Dickie's house and boat. He goes to Rome, where he writes a goodbye letter to Marge in Dickie's name.
He goes to Paris at Christmas and enjoys living in someone else's persona – shedding his own.. He spends the rest of winter in Rome, avoiding giving anyone his address. . However, a fleeting mistake brings Dickie's friend Freddy Miles to the apartment. Knowing his deception will be exposed, Tom murders Freddy.
He dumps Freddy's body on the Appian Way then prepares to leave for Majorca. But the body is found and the police arrive to question him. The scuttled boat is also found. Tom feels threatened by people trying to contact him.
The police return to say they think Tom Ripley is dead because of blood in the boat. Then Marge arrives, but he lies to her, gives her the slip, and goes instead to Palermo, Sicily.
In Palermo a letter arrives from Marge for Dickie. She is giving up on the relationship and going back to America. Tom receives notice from the bank that they suspect the signatures on Dickie's cheques might be forgeries.
When he receives a letter from the police demanding his presence in Rome, he decides reluctantly to revert to being Tom Ripley. The police are also searching for Ripley, but when he presents himself to them he is easily able to convince them of his innocence.
He establishes himself in grand style in Venice, and is visited by Marge. She questions him closely about his time apparently spent with Dickie. Speculation continues about Dickie's whereabouts. Herbert Greenleaf arrives to check on the latest news. Tom gives him an edited version.
Suddenly, Marge finds Dickie's rings. Tom lies his way out of the tight corner, and fantasises about killing her. Private detective McCarron arrives to question Tom and Marge closely. Some days later Tom posts Mr Greenleaf a copy of Dickie's will that he has forged.
Tom is preparing to go to Greece when Dickie's luggage is found in the American Express office in Venice. Tom sails to Greece, all the time thinking he is about to be arrested. But on arrival in Athens a letter from Mr Greenleaf confirms that he accepts the terms of the will: Dickie's entire inheritance is left to Tom.
---
The Talented Mr Ripley – characters
| | |
| --- | --- |
| Herbert Greenleaf | a rich and successful shipbuilder |
| Masie Greenleaf | his wife, who is dying from lukemia |
| Richard ('Dickie') Greenleaf | his son, a self-indulgent playboy and amateur painter |
| Marge Sherwood | Dickie's American girlfriend, a would-be writer |
| Tom Ripley | a confidence man |
| Freddie Miles | an American playboy friend of Dickie |
© Roy Johnson 2017
---
More Patricia Highsmith
Twentieth century literature
More on short stories
---