recommended lesser-known novels
This is a selection of neglected classics – lesser-known novels from the twentieth century. Great writers such as James Joyce, Franz Kafka, Virginia Woolf, and D.H.Lawrence are covered elsewhere on this site. Here you might find some pleasant surprises.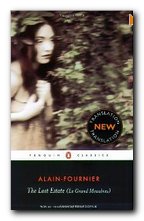 Le Grand Meaulnes (1913) Alain Fournier's semi-autobiographical gem (usually translated into English as The Lost Domain) is an idyllic evocation of boyhood and adolescence. It's a novel of teenage self-discovery and enormous charm. Two schoolboys stumble upon a semi-mythical realm set deep in the French countryside and fall in love with a girl who they can never later re-trace. This is a lyrical and atmospheric novel which evokes a fin de siécle innocence and romanticism which would be wiped out by the first world war – which was hovering just around the corner and cost Fournier his life fighting on the Meuse in 1914.


Buy the book from Amazon UK


Buy the book from Amazon US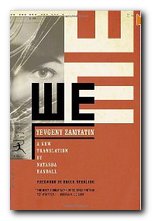 We (1920) Yevgeny Zamyatin's tale is a very original and futuristic dystopia which prophesies Stalinism and the failure of the revolution to be truly revolutionary. It is set in a totally regulated society where people are known by numbers, and in which two lovers embody irrational urges towards which the state is hostile. It's written in a dazzlingly poetic and experimental style, influenced by the early developments of Russian modernism. The novel was reviewed by George Orwell and heavily 'influenced' his novel Nineteen Eighty-Four. This is the original, and you"ll be pleased to discover that it's far superior.


Buy the book from Amazon UK


Buy the book from Amazon US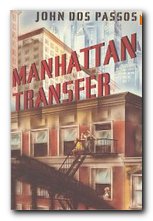 Manhattan Transfer (1925) John dos Passos is an unjustly neglected master of American experimental realism from the modernist period. He writes in a manner which combines multiple characters and perspectives, fragmented narratives running in parallel, stream-of-consciousness passages, the insertion of contemporary newspaper reports, potted biographies, popular songs, flash-backs and flash-forwards. The result is an expressionistic mosaic which captures the speed and chaos of modern life. His story is always one of ordinary working people struggling to make a living and a life in the modern city, which is under the control of monopoly capitalists. And his setting is almost always the city – New York City. Start with Manhattan Transfer, which is less demanding and more coherent. If you like that, move on to his chef d'oeuvre USA, which is three novels rolled into one.


Buy the book from Amazon UK


Buy the book from Amazon US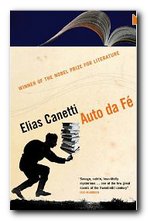 Auto da Fe (1935) Elias Canetti's only novel is the story of Peter Kien, a distinguished scholar and obsessive bibliophile who ends up setting fire to his own library. The novel was inspired by the burning of the Palace of Justice in Vienna in 1927, and is partly a parable of Nazi book burning. The figure of Kien is loosely based on Immanuel Kant, the German philosopher who was famous for his invariable habits. Kien deviates from his own spartan routines with disastrous results. Canetti wrote the novel when he was only twenty-five, and wrote little else except memoirs until he was awarded the Nobel Prize in 1981.


Buy the book from Amazon UK


Buy the book from Amazon US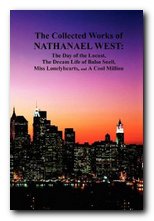 Miss Lonelyhearts (1933) Nathaniel West's novel concerns a newspaper columnist who deals with the problem letters from readers – most of them bordering on the humanly tragic. He innocently and for the best motives begins to take them seriously, and tries to help the people who send them. He is destroyed as a result. West is a much underrated master of black comedy. The Day of the Locust (1939) is his greatest novel – a searing critique of the movie business in which West briefly worked. It focuses on the lonely misfits and cranks drawn by Hollywood and the American Dream, and ends in an apocalyptic frenzy of hatred, self-destruction, and the burning of Los Angeles. Both novels, plus A Cool Million and The Dream Life of Balso Snell in one volume.


Buy the book from Amazon UK


Buy the book from Amazon US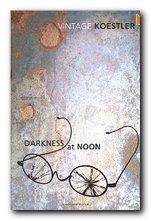 Darkness at Noon (1940) Arthur Koestler's novel is one of the classics capturing all the madness and tyranny of the Stalinist purges in the 1930s. Comrade Rubashov, an old Bolshevik, is accused of betraying the State he helped to create. The novel follows his physical and psychological torture until he finally agrees to make a false confession against himself, and following a completely corrupt show trial he is executed as a traitor. Grim; not for the faint-hearted; and politically spot-on in the light of everything we have learned since. It profits from being dramatically concentrated in time and place on Rubashov in his prison cell, but for a more wide-ranging novel which shows the madness of stalinism in a much wider social perspective, try Victor Serge's The Case of Comrade Tulayev.


Buy the book from Amazon UK


Buy the book from Amazon US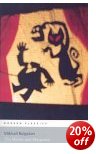 The Master and Margarita (1940/1973) Mikhail Bulgakov's greatest novel is a wonderful mixture of realism and fantasy which offers a satirical view of communist Russia. The story involves the arrival of the Devil into Moscow, causing all sort of comic mischief. This story is interspersed with chapters dealing with Pontius Pilate and the crucifixion of Jesus Christ, plus other sections related to an artist and his relationships with his art and his lover. All three layers of the story are blended into one with spellbinding imaginative force. Bulgakov burnt the manuscript of his book in despair when being persecuted under the Stalinist tyranny. Fortunately, he lived just long enough to re-write it.


Buy the book from Amazon UK


Buy the book from Amazon US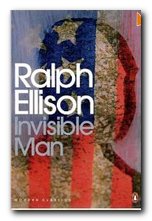 Invisible Man (1952) Ralph Ellison's powerful novel is the search of an unnamed black American man for his own identity in a society which denies it to him at every turn. It is told with a combination of deadly seriousness and great comic panache. The hero is presented with or stumbles into a range of roles – from Uncle Tom, through political activist, to Superstud and Black Muslim. He uncovers the racism and existential inauthenticity in all of them, and in the end 'goes Underground' as a form of escape. This novel is profound, beautifully written, and very funny. It's a great shame Ralph Ellison wrote so little else.


Buy the book from Amazon UK


Buy the book from Amazon US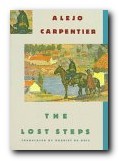 The Lost Steps (1953) Alejo Carpentier's novel is a story told twice. A disillusioned north-American musicologist flees his empty existence in New York City. He takes a journey with his mistress to one of the few remaining areas of the world not yet touched by civilization – the upper reaches of a great South American river. The novel describes his search, his adventures, the revival of his creative powers, and the remarkable decision he makes in a village that seems to be truly outside history. Wonderful evocations of Latin America from the writer who founded the idea of 'Magical Realism'.


Buy the book from Amazon UK


Buy the book from Amazon US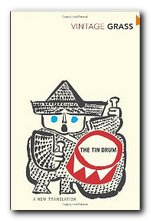 The Tin Drum (1956) This was Günter Grass's first novel, and it is still probably his best. In it, he makes a brave and imaginative attempt to come to terms with the German experience between 1930 and 1950. Set in Danzig where Grass grew up, it starts with the rise of fascism, goes through the horrors of WWII, and ends just after the dubious Economic Miracle of the post-war years. The ambiguous hero is a dwarf who is pathologically attached to his toy drum, who wills himself not to grow, and whose voice can shatter glass. This is a comic yet disturbing fantasy which combines elements of Grass's own biography with notions of collective and individual responsibility for German war guilt. Despite his later fame and productivity (plus the Nobel Prize in 1999) this novel will be due for renewed critical examination, following Grass's recent confession that he enlisted in the Waffen-SS during the war.


Buy the book from Amazon UK


Buy the book from Amazon US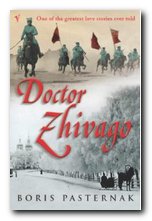 Dr Zhivago (1957) Boris Pasternak's novel is a sprawling epic of the Russian revolution, a passionate love story, and a memorable portrait of a doctor-poet caught up in the merciless wheels of history. Zhivago seeks to do good and live with simple dignity, but his efforts are thwarted by war, a revolution in which he is forced to participate, and his love affair with Lara, who is married to a Bolshevik general. Pasternak received the Nobel Prize for this novel in 1958, but was forced to refuse it by the Soviet authorities at the time. Some commentators have criticised the novel for being rather traditional in its used of drama and suspense – but these features are precisely what gives it such appeal for general readers.


Buy the book from Amazon UK


Buy the book from Amazon US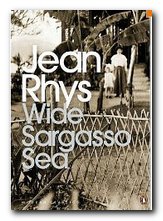 Wide Sargasso Sea (1966)
Jean Rhys' novel is a rare case of a 'prequel' which is as interesting, well written, and as original as the work to which it refers. This is the story of Mr Rochester's first wife (before Jane Eyre) and how he came to bring her from the West Indies. It's a vivid evocation of the Caribbean; a psychologically convincing portrait of a woman's identity under threat from the twin forces of male dominance and enforced deracination; and a wonderfully lyrical narrative, full of poetic imagery and brooding force. This book re-established Jean Rhys's reputation after decades of neglect.


Buy the book from Amazon UK


Buy the book from Amazon US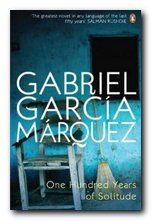 One Hundred Years of Solitude (1967) Gabriel Garcia Marquez is the novelist who really put 'magical realism' on the world literary map. This is a sprawling epic which conveys the essence of Latin America via the saga of the Buendia family that mirrors the history of Colombia. Like many of his works, it is set in the fictional town of Macondo, a place much like García Márquez's native Aracataca. Mixing realism and fantasy, the novel is both the story of the decay of the town and an ironic epic of human experience. Readers should expect levitating priests, time which goes backwards, and plagues of flowers and civic forgetfulness. Marquez has gone on to write many more novels, but this one remains his greatest.


Buy the book from Amazon UK


Buy the book from Amazon US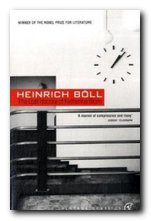 The Lost Honour of Katharina Blum (1969) This work by Heinrich Böll is a short, dramatic novel loosely based on the Baader-Meinhof affair. It is Böll's scathing critique of tabloid journalism at its worst and Germany's panic-driven anti-terrorist laws. A young woman is arrested for harbouring her lover, a suspected terrorist, who is in fact an army deserter. She is harassed by the police and a particularly obnoxious reporter. When he confronts her at her mother's funeral she agrees to give him her story; but when they meet up and he suggests they have sex, she shoots him instead. Böll is a left-wing Catholic in the mould of Graham Greene. This is an intelligent and sensitive response to the moral outcry over European 'terrorism' which began in the late 1960s.


Buy the book from Amazon UK


Buy the book from Amazon US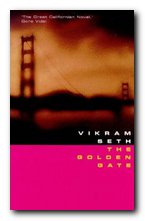 The Golden Gate (1989) Vikram Seth's is a novel of modern life, written in verse , and set in California. It's very charming, yet deals with important the fundamentals of life such as birth, friendship, love, and death. It was inspired by Pushkin's novel in sonnet form, Eugene Onegin, and it contains some wonderfully poetic images and stunning rhymes. It's a celebration of everyday existence, with strong ecological sympathies and an amazing variety of domestic pets. Guaranteed to please. Don't let the idea of a novel in verse put you off: it's a gem, and a linguistic treat. The text is presented, like Pushkin's masterpiece, as one sonnet on each page. Every one is a self-contained work of art


Buy the book from Amazon UK


Buy the book from Amazon US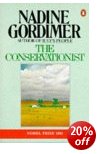 The Conservationist (1990) Nadine Gordimer has had a long and distinguished career as a novelist, but this has possibly emerged as her greatest work. A white South-African businessman keeps a farm in the country which he visits at weekends. He tries to do The Right Thing ecologically but cannot, because he does not truly live there. The Africans who work for him eventually emerge as the true inheritors of the earth. Gordimer charts the problems of a society divided by racism, colonialism, class, and political history. She expresses very eloquently the relationship between people and land. Fluent writing, great style, and lots of political commitment, but wrapped up in a non-judgemental way.


Buy the book from Amazon UK


Buy the book from Amazon US
© Roy Johnson 2009
---
More on literary studies
More on writing skills
More on creative writing
More on grammar
---