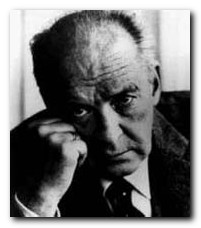 1899. Vladimir Nabokov was born in St Petersburg on April 23 [the same birthday as Shakespeare]. His father was a prominent jurist, liberal politician, and a member of the Duma (Russia's first parliament). His mother was the daughter of a wealthy aristocratic family.
1900. Nabokov learned English and then French from various governesses. The Nabokov family spoke a mixture of French, English, and Russian in their household.
1904. The first national congress (zemstvo) was held in St Petersburg in November. Its final session took place in the Nabokov home.
1905. 'Bloody Sunday' in January when Tsar's troops fired at demonstration of workers converging on the Winter Palace. There was a general strike throughout Russia in October.
1906. Nabokov's father was elected to the first state Duma – then banned from politics for signing a manifesto opposing conscription and taxes.
1908. Nabokov's father served three month sentence in Kresty Prison.
1911. Nabokov began attending the highly regarded Tenishev School – a noted liberal academy. He was driven to school each day in the family Rolls Royce.
1914. Nabokov writes his first poems. First World War begins.
1915. The start of his first love affair, with Valentina Shulgina.
1916. Nabokov privately publishes a collection of poems Stikhi in Petrograd. His uncle dies, leaving him a country house and estate, plus a substantial fortune.
1917. February revolution in Russia. Nabokov's father was a member of the provisional government. Following the October revolution, the aristocratic Nabokov home comes under attack. The family moves to Crimea in the south.
1919. The family flees into exile from the Crimea on an old Greek ship carrying dried fruit. The family settles provisionally in London.
1919. His father moves the family to Berlin – the first centre of Russian emigration. Nabokov stays behind in England, studying French and Russian literature at Trinity College Cambridge. Some of these experiences appear in his first English-language novel, The Real Life of Sebastian Knight.
1922. His father is murdered while attempting to stop an assassination attempt on the politician Pavel Miliukov. This episode later appears in The Gift. Nabokov translates Alice in Wonderland into Russian. He becomes engaged to Svetlana Siewert in Berlin.
1923. Nabokov moves to Berlin, where he earns a living giving English and tennis lessons, and working as a walk-on extra in films. His engagement is broken off. He publishes poems, reviews, chess problems, and short stories in 'Rul (The Rudder), a liberal newspaper founded by his father.
1925. Nabokov marries Vera Evseena Slonim.
1926. Publishes Mary, his first novel. It goes unnoticed.
1928. His second novel, King, Queen, Knave appears, and causes the first stirrings of interest and controversy in Russian emigré literary circles.
1929. His third novel, The Luzhin Defense is published serially. He develops a readership in Berlin and Paris – the 'second' centre of Russian emigration.
1930. Critical attacks on Nabokov's writing begin in emigré circles. Publishes a novella The Eye.
1931. Publishes Glory, his fourth novel.
1932. Publishes Kamera Obskura – Laughter in the Dark.
1933. Begins work on The Gift. Hitler comes to power in Germany.
1934. Birth of Dmitri, Nabokov's only son.
1935. Breaks off work on The Gift to write Invitation to a Beheading which appears serially, giving rise to much debate and controversy.
1936. Publication of Despair. A small circle of writers, critics, and readers begin to place VN's work alongside other great modern Russian writers. Knowing he is likely to lose connection with his Russian emigre audience, he composes 'Mademoiselle O' – in French.
1937. The Gift begins to appear serially. The Nabokov's move to Paris to escape the threat from Nazism. Nabokov becomes involved with La Nouvelle Revue Francaise, meets Jean Paulhan and James Joyce, and composes in French an essay on Pushkin entitled Pouchkine, ou le vrai et le vraisemblable. He begins an affair with Irina Guadanini.
1938. He writes two plays produced in Russian in Paris: Sobytia (The Event) and Izobretenie Wal'sa (The Waltz Invention). Begins writing The Real Life of Sebastian Knight – in English.
1939. Writes a novella The Enchanter, his first version of the Lolita story (which contradicts the account he gives in the introduction to Lolita).
1940. The Nabokovs leave for the United States on board the Champlain. He begins his lepidopteral studies at the Museum of Natural History in New York. Meets Edmund Wilson, who will introduce him to The New Yorker.
1941. One year appointment in comparative literature at Wellesley College. Publication of his first English novel, The Real Life of Sebastian Knight.
1942. Nabokov named researcher at Harvard University's Museum of Comparative Zoology. Teaches Russian literature three days a week at Wellesley College.
1943. Nabokov receives a Guggenheim Award.
1944. Publication of Nikolai Gogol and Three Russian Poets – translations of Pushkin, Lermontov, and Tiutchev. Appointed lecturer at Wellesley College.
1945. Nabokov and his wife Véra become American citizens. His brother Sergey dies in Nazi concentration camp.
1947. Publication of Bend Sinister. Begins planning Lolita.
1948. Nabokov is offered and accepts a professorship of Russian literature at Cornell University in Ithaca, New York.
1951. He is a guest lecturer at Harvard. Publication of autobiography Conclusive Evidence.
1953. Second Guggenheim Award and American Academy of Arts and Letters Award. Finishes writing Lolita.
1954. Works on Pnin and his monumental translation of Eugene Onegin.
1955. Lolita, refused by four American publishers, is published in Paris by Olympia Press, run by Maurice Girodias, largely a pornographer.
1956. Publication of Vesna v Fial'te – 14 stories in Russian.
1957. Publication of Pnin.
1958. Publication of Dmitri and Vladimir Nabokov's translation of Lermontov's A Hero of Our Time, Nabokov's Dozen (stories), and Lolita in the United States.
1959. Lolita becomes an international best-seller. Nabokov is able to resign from teaching in order to devote himself full time to creative writing. The family move to Switzerland, to be near Dmitri, who is studying opera in Italy.
1960. Publication of Nabokov's translation of The Song of Igor's Campaign. He writes a screenplay of Lolita for Stanley Kubrick. Begins Pale Fire.
1961. Moves into a suite of rooms in the Palace Hotel, Montreux – and stays there for the rest of his life.
1962. Publication of Pale Fire. The release of Stanley Kubrick's film version of Lolita, starring James Mason, Shelley Winters, Peter Sellers, and Sue Lyon. Nabokov makes the cover of Newsweek.
1964. Publication of his mammoth translation with commentary of Pushkin's Eugene Onegin – which becomes the subject of protracted controversy between Nabokov and Edmund Wilson.
1967. Publication of Speak, Memory. Publication of the first important critical works on Nabokov: Page Stegner's Escape into Aesthetics and Andrew Field's Nabokov, His Life in Art.
1969. Publication of Ada or Ardor: A Family Chronicle Nabokov makes the cover of Time magazine.
1972. Publication of Transparent Things.
1973. Publication of A Russian Beauty and Other Stories – 13 stories, some translated from the Russian, some written directly in English. Publication of Strong Opinions – interviews, criticism, essays, letters. Rift with his biographer Andrew Field.
1974. Publication of Lolita: A Screenplay, which was not used by Kubrick for the film. Publication of Look at the Harlequins.
1975. Publication of Tyrants Destroyed and Other Stories – 14 stories, some from the Russian, some written in English.
1976. Publication of Details of a Sunset and Other Stories – 13 stories, translated from the Russian.
1977. Nabokov dies July 2 in Lausanne. He is buried in Clarens, beneath a tombstone that reads 'Vladimir Nabokov, écrivain.'
© Roy Johnson 2009
---
More on Vladimir Nabokov
More on literary studies
Nabokov's Complete Short Stories
---