a selection of web-based archives and resources
This short selection of Vladimir Nabokov web links offers quick connections to resources for further study. It's not comprehensive, and if you have any ideas for additional resources, please use the 'Comments' box below to make suggestions.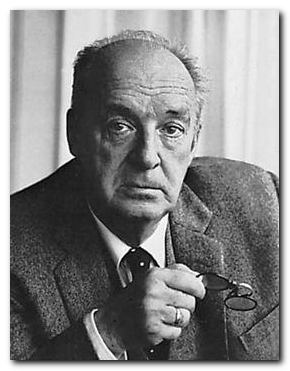 Vladimir Nabokov at Mantex
Biographical notes, book reviews, tutorials, study guides, videos, web links, and essays on the Complete Short Stories.

Vladimir Nabokov at Wikipedia
Biographical notes, list of major works, bibliography, and web links

Lolita USA
A 'geographical scrutiny' of Humbert and Lolita's journey across America. Essay and photographic study by Dieter E. Zimmer.

Vladimir Nabokov Writings – First Appearance
An illustrated collection of first editions in English. Photographs with bibliographical notes compiled by Bob Nelson

Vladimir Nabokov at the Internet Movie Database
Adaptations for the cinema and television – in various languages. Full details of directors and actors, plot, box office, trivia, continuity errors, and quiz.

Zembla
Biography, timeline, photographs, eTexts, sound clips, butterflies, literary criticism, online journal, scholarly essays, and an online annotated version of Ada – housed at Pennsylkvania State University Library.

Nabokov Museum
A major collection housed in Nabokov's old family home (now a museum) in St. Petersburg. – biography, photos, family home, videos in English and Russian.
---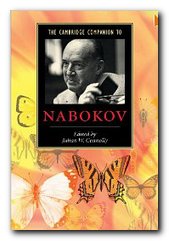 The Cambridge Companion to Nabokov Vladimir Nabokov held the unique distinction of being one of the most important writers of the twentieth century in two separate languages, Russian and English. This volume offers a concise and informative introduction into the author's fascinating creative world. Specially commissioned essays by distinguished scholars illuminate numerous facets of the writer's legacy, from his early contributions as a poet and short-story writer to his dazzling achievements as one of the most original novelists of the twentieth century. Topics receiving fresh coverage include Nabokov's narrative strategies, the evolution of his world-view, and his relationship to the literary and cultural currents of his day. The volume also contains valuable supplementary material such as a chronology of the writer's life and a guide to further critical reading.


Buy the book here
© Roy Johnson 2010
---
More on Vladimir Nabokov
More on literary studies
Nabokov's Complete Short Stories
---