tutorial, characters, resources, video, further reading
Where Angels Fear to Tread, (1902) is Forster's first novel and a witty debut. A spirited middle-class English girl goes to Italy and becomes involved with a local man. The English family send out a party to 'rescue' her (shades of Henry James) – but they are too late; she has already married him. But when a baby is born, the family returns with renewed hostility. The clash between living spirit and deadly rectitude is played out with amusing and tragic consequences.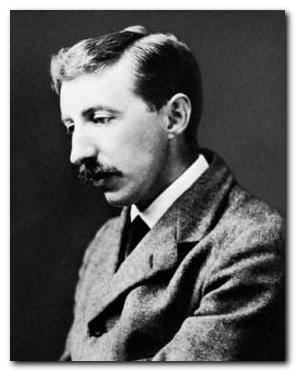 E.M.Forster
E.M. Forster is a bridge between the nineteenth and the twentieth century novel. He documents the Edwardian and Georgian periods in a witty and elegant prose, satirising the middle and upper classes he knew so well. He was a friend of Virginia Woolf, with whom he worked out some of the ground rules of literary modernism. These included the concept of 'tea-tabling' – making the substance of serious fiction the ordinary events of everyday life. He was also a member of The Bloomsbury Group.
His novels grew in complexity and depth, until he eventually gave up fiction in 1923. This was because he no longer felt he could write about the subject of heterosexual love which he did not know or feel. Instead, he turned to essays – which are well worth reading.
---
Where Angels Fear to Tread – plot summary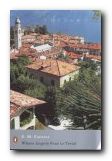 Lilia Herriton is a young woman whose huband has recently died. Leaving her daughter in the care of her in-laws (whose money she has inherited) she makes a journey to Tuscany with her young friend and traveling companion Caroline Abbott. She falls in love with both Italy and Gino Carella, a handsome Italian much younger than herself, and decides to stay. Furious, her dead husband's family send Lilia's brother-in-law to Italy to prevent a misalliance, but he arrives too late. Lilia has already married the Italian and in due course she becomes pregnant.
When she dies giving birth to a son, the Herritons learn that Lilia's one-time traveling companion, Caroline Abbott, wishes to travel to Italy once again, this time to save the infant boy from an uncivilized life. Not wanting to be outdone – or considered any less moral or concerned than Caroline for the child's welfare – Lilia's in-laws try to take the lead in traveling to Italy. Philip is despatched again, but this time accompanied by his sister Harriet.
They make it known that it is both their right and their duty to travel to Monteriano to obtain custody of the infant so that he can be raised as an Englishman. Secretly, though, they have little regard for the child, only for public appearances. Both Italy and its inhabitants are presented as exuding an irresistible charm, to which eventually Caroline Abbott also succumbs.
The family manage to kidnap the child, but they bungle the event and the child is killed in an accident. Gino's physical outburst toward Philip in response to the news makes Philip realize what it is like to truly be alive. The guilt felt by Harriet causes her to lose her mind. Finally, Philip realizes that he is in love with Caroline Abbott but that he can never have her, because she too admits to being in love with Gino.
---
Study resources

Where Angels Fear to Tread – Penguin Classics – Amazon UK

Where Angels Fear to Tread – Penguin Classics – Amazon US

Where Angels Fear to Tread – BBC audio books – Amazon UK

Where Angels Fear to Tread – film adaptation on DVD – Amazon UK

Where Angels Fear to Tread – eBook versions at Gutenberg

Where Angels Fear to Tread – audioBook version at LibriVox

The Cambridge Companion to E.M.Forster – Amazon UK

E.M.Forster at Wikipedia – biographical notes, links

E.M.Forster at Mantex – tutorials, web links, study resources
---
Principal characters
| | |
| --- | --- |
| Lilia Herriton | a young widow |
| Caroline Abbott | her friend and travelling companion |
| Mrs Herriton | Lilia's mother-in-law |
| Philip Herriton | Lilia's young brother-in-law |
| Gino Carella | a handsome but poor Italian |
| Harriet Herriton | Lilia's sister-in-law |
| Irma Herriton | Lilia's young daughter |
---
Where Angels Fear to Tread – film version
1991 Charles Sturridge film adaptation
This film version is not a Merchant-Ivory production, although it's done very much in their style. But it is accurate and entirely sympathetic to the spirit of the novel, possibly even stronger in satirical edge, well acted, and superbly beautiful to watch. Much is made of the visual contrast between the beautiful Italian setting and the straight-laced English capital from which the prudery and imperialist spirit emerges. The lovely Helena Bonham-Carter establishes herself as the perfect English Rose in this production, and she carried it through to several more. Helen Mirren is wonderful as the spirited Lilia who defies English prudery and narrow-mindedness and marries for love – with results which manage to upset everyone.

See reviews of the film at the Internet Movie Database
---
The novel title
The title Where Angels Fear to Tread is taken from Alexander Pope's Essay in Criticism (1711). This is a verse essay written in the Horatian mode and is primarily concerned with how writers and critics behave in the new literary commerce of Pope's contemporary age. The poem covers a range of good criticism and advice. It also represents many of the chief literary ideals of Pope's age.
Part II of An Essay on Criticism includes a famous phrase A little learning is a dangerous thing, which is often misquoted as 'a little knowledge is a dangerous thing'.
Part II is also the source of this famous line: To err is human, to forgive divine.
---
Further reading

David Bradshaw, The Cambridge Companion to E.M. Forster, Cambridge University Press, 2007

Richard Canning, Brief Lives: E.M. Forster, London: Hesperus Press, 2009

G.K. Das and John Beer, E. M. Forster: A Human Exploration, Centenary Essays, New York: New York University Press, 1979.

Mike Edwards, E.M. Forster: The Novels, London: Palgrave Macmillan, 2001

E.M. Forster, Aspects of the Novel, London: Penguin Classics, 2005

P.N. Furbank, E.M. Forster: A Life, Manner Books, 1994

Frank Kermode, Concerning E.M. Forsterl, London: Weidenfeld and Nicolson, 2009

Rose Macaulay, The Writings of E. M. Forster, New York: Barnes and Noble, 1970.

Nigel Messenger, How to Study an E.M. Forster Novel, London: Palgrave Macmillan, 1991

Wendy Moffatt, E.M. Forster: A New Life, London: Bloomsbury Publishing, 2010

Nicolas Royle, E.M. Forster (Writers and Their Work), Northcote House Publishers, 1999

Jeremy Tambling (ed), E.M. Forster: Contemporary Critical Essays, London: Palgrave Macmillan, 1995
---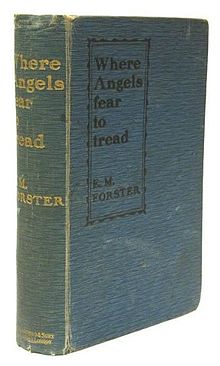 first edition – Blackwood 1905
---
Other work by E.M. Forster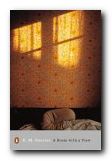 A Room with a View (1905) This is another comedy of manners and a satirical critique of English stuffiness and hypocrisy. The impulsive and cultivated Lucy Honeychurch must choose between taklented but emotionally frozen Cecil Vyse and the impulsive George Emerson. The staid Surrey stockbroker belt is contrasted with the magic of Florence, where she eventually ends up on her honeymoon. Upper middle-class English tourists in Italy are an easy target for Forster in some very amusing scenes.

Buy the book at Amazon UK


Buy the book at Amazon US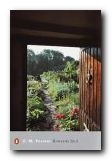 Howards End (1910) is a State of England novel, and possibly Forster's greatest work – though that's just my opinion. Two families are contrasted: the intellectual and cultivated Schlegels, and the capitalist Wilcoxes. A marriage between the two leads to spiritual rivalry over the possession of property. Following on their social coat tails is a working-class would-be intellectual who is caught between two conflicting worlds. The outcome is a mixture of tragedy and resignation, leavened by hope for the future in the young and free-spirited.

Buy the book at Amazon UK


Buy the book at Amazon US
© Roy Johnson 2010
---
More on E.M. Forster
More on the novella
More on literary studies
More on short stories
---