tutorial, commentary, study resources, plot, and web links
Xingu first appeared in the Scribner's Magazine for December 1911. The story was subsequently included in Edith Wharton's collection of short fiction, Xingu and Other Stories published in 1910. It is one of her most popular and most frequently anthologised stories – with good reason, because it's very funny.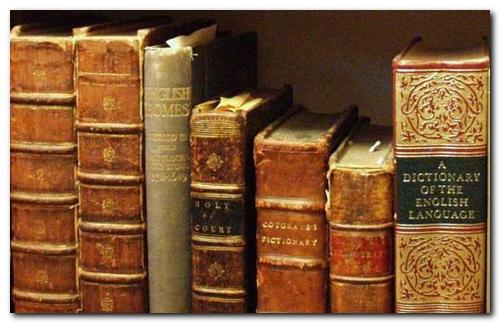 ---
Xingu – critical comments
This is a very amusing satire of cultural pretensions and snobbery amongst middle and upper class ladies as they attempt to keep abreast of intellectual life (whilst their husbands are at work making money).
The outsider Mrs Roby is considered unfashionable because she reads the works of Anthony Trollope; and it is a breach of club etiquette when she asks Mrs Plinth for her opinion of Osric Dane's novel The Wings of Death:
To be questioned in detail regarding the contents of a volume seemed to her as great an outrage as being searched for smuggled laces at the Custom House.
The book of Appropriate Allusions which Mrs Leveret carries everywhere is another example of undigested 'culture':
though in the privacy of her own room she commanded an army of quotations, these invariably deserted her at the critical moment, and the only phrase she retained—Canst though draw out leviathan with an hook?— was one she had never yet found occasion to apply.
The most sustained and amusing thing about the story is Mrs Roby's faux naive challenge to Osric Dane in claiming that the club have recently been absorbed in a study of 'Xingu'. Neither the club members nor Osric Dane herself have the slightest idea what this means, yet they are obliged by their snobbish protocols to discuss it as if they were fully informed.
Even after Mrs Roby and Osric Dane have left the gathering, the club members continue to maintain the pretense between each other that they have all been absorbed in this fascinating subject – though they are unsure if Xingu is a language, a philosophy, a book, or some primitive rite. It is in fact a branch of the Amazon and the indigenous peoples who inhabit its shores – something which has been flagged up earlier in the story, because that's where Mrs Roby has recently been travelling.
---
Xingu – study resources

The New York Stories – New York Review Books – Amazon UK

The New York Stories – New York Review Books – Amazon US

Edith Wharton Collected Stories – Norton Critical – Amazon UK

Edith Wharton Collected Stories – Norton Critical – Amazon US

Xingu – eBook format at Project Gutenberg

A Historical Guide to Edith Wharton – Amazon UK

The Cambridge Introduction to Edith Wharton – Amazon UK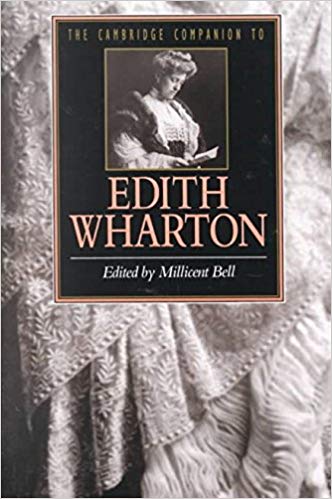 ---
Xingu – story synopsis
Part I.   A group of middle class ladies are members of a lunch club. They competitively and snobbishly concern themselves with issues of 'culture' without any really serious understanding of the works they read.
Part II.   Mrs Leveret carries round a book of Appropriate Allusions which she vainly hopes to apply to situations as they arise; and Mrs Ballinger shows off with 'the book of the day' when they assemble to be addressed by novelist Mrs Osric Dane. They are flustered because they do not know what subject will be discussed. They try to impress her, but she answers all their observations with chillingly lofty questions which they cannot answer. Finally, the apparently naive Mrs Roby suggests that they have recently been studying Xingu, and asks Osric Dane what she thinks of it.
Nobody knows what the term Xingu means, but they discuss the concept in entirely abstract terms as if they do – treating it as if it were a philosophic treatise. Mrs Roby's assumption of prominence annoys Mrs Ballinger, who insists that they discuss Osric Dane's latest novel. But Mrs Roby excuses herself, saying that she hasn't read any of Osric Dane's works, and leaves – but Osric Dane leaves with her, and wants to hear more about Xingu – something 'long', and 'deep', with 'difficult passages'.
Part III.   After the two women leave, the lunch club is torn between criticising Osric Dane and Mrs Roby, and a confused desire to inform themselves about Xingu – though they fear it might turn out to be a subject unsuitable for ladies. They don't know if it is a philosophy or a language. But when they consult an encyclopedia it turns out to be a river, a branch of the Amazon, where Mrs Roby has been living. They reconstruct the conversation and realise that they have been duped and feel that the incident is a scandal. Mrs Ballinger, as president of the club, is morally pressured by the other members into writing to Mrs Roby, asking her to resign from the lunch club.
---
Xingu – principal characters
| | |
| --- | --- |
| Mrs Ballinger | founder of the lunch club |
| Mrs Plinth | lunch club member |
| Miss Van Vluyck | lunch club member |
| Mrs Leveret | lunch club member |
| Mrs Osric Dane | celebrity novelist, author of Wings of Death and The Supreme Instant |
| Miss Fanny Roby | 'naive' Trollope enthusiast |
---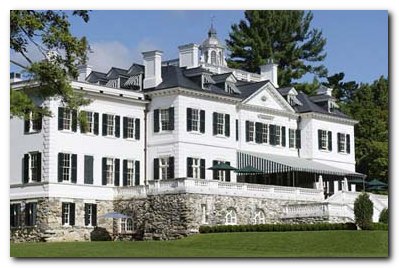 Edith Wharton's 42-room house – The Mount
---
Further reading
Louis Auchincloss, Edith Wharton: A Woman of her Time, New York: Viking, 1971,
Elizabeth Ammons, Edith Wharton's Argument with America, Georgia: University of Georgia Press, 1982, pp.222. ISBN: 0820305138
Janet Beer, Edith Wharton (Writers & Their Work), New York: Northcote House, 2001, pp.99, ISBN: 0746308981
Millicent Bell (ed), The Cambridge Companion to Edith Wharton, Cambridge: Cambridge University Press, 1995, pp.232, ISBN: 0521485134
Alfred Bendixen and Annette Zilversmit (eds), Edith Wharton: New Critical Essays, New York: Garland, 1992, pp.329, ISBN: 0824078489
Eleanor Dwight, Edith Wharton: An Extraordinary Life, New York: Harry N. Abrams, 1994, ISBN: 0810927950
Gloria C. Erlich, The Sexual Education of Edith Wharton, California: University of California Press, 1992, pp.223, ISBN: 0520075838
Susan Goodman, Edith Wharton's Women: Friends and Rivals, UPNE, 1990, pp.220, ISBN: 0874515246
Irving Howe, (ed), Edith Wharton: A collection of Critical Essays, London: University of North Carolina Press, 1986,
Jennie A. Kassanoff, Edith Wharton and the Politics of Race, Cambridge: Cambridge University Press, 2004, pp.240, ISBN: 0521830893
Hermione Lee, Edith Wharton, London: Vintage, new edition 2008, pp.864, ISBN: 0099763516
R.W.B. Lewis, Edith Wharton: A Biography, New York: Harper and Rowe, 1975, pp.592, ISBN: 0880640200
James W. Tuttleton (ed), Edith Wharton: The Contemporary Reviews, Cambridge: Cambridge University Press, 1992, pp.586, ISBN: 0521383196
Candace Waid, Edith Wharton's Letters from the Underworld, London: University of North Carolina Press, 1991,
Sarah Bird Wright, Edith Wharton A to Z: The Essential Reference to Her Life and Work, Fact on File, 1998, pp.352, ISBN: 0816034818
Cynthia Griffin Wolff, A Feast of Words: The Triumph of Edith Wharton, New York: Perseus Books, second edition 1994, pp.512, ISBN: 0201409186
---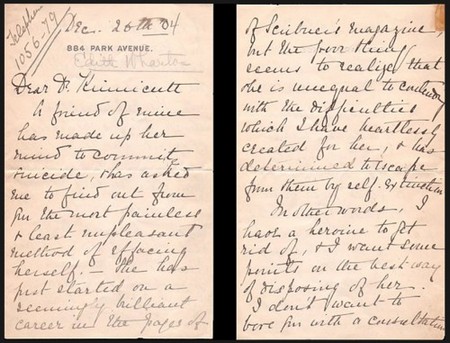 Edith Wharton's writing
---
Other works by Edith Wharton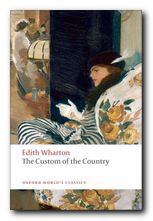 The Custom of the Country (1913) is Edith Wharton's satiric anatomy of American society in the first decade of the twentieth century. It follows the career of Undine Spragg, recently arrived in New York from the midwest and determined to conquer high society. Glamorous, selfish, mercenary and manipulative, her principal assets are her striking beauty, her tenacity, and her father's money. With her sights set on an advantageous marriage, Undine pursues her schemes in a world of shifting values, where triumph is swiftly followed by disillusion. This is a study of modern ambition and materialism written a hundred years before its time.


Buy the book from Amazon UK


Buy the book from Amazon US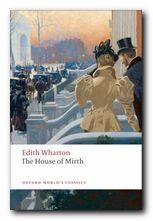 The House of Mirth (1905) is the story of Lily Bart, who is beautiful, poor, and still unmarried at twenty-nine. In her search for a husband with money and position she betrays her own heart and sows the seeds of the tragedy that finally overwhelms her. The book is a disturbing analysis of the stifling limitations imposed upon women of Wharton's generation. In telling the story of Lily Bart, who must marry to survive, Wharton recasts the age-old themes of family, marriage, and money in ways that transform the traditional novel of manners into an arresting modern document of cultural anthropology.


Buy the book from Amazon UK


Buy the book from Amazon US
---
Edith Wharton – web links
Edith Wharton at Mantex
Biographical notes, study guides to the major novels, tutorials on the shorter fiction, bibliographies, critiques of the shorter fiction, and web links.
The Short Stories of Edith Wharton
This is an old-fashioned but excellently detailed site listing the publication details of all Edith Wharton's eighty-six short stories – with links to digital versions available free on line.
Edith Wharton at Gutenberg
Free eTexts of the major novels and collections of stories in a variety of digital formats – also includes travel writing and interior design.
Edith Wharton at Wikipedia
Full details of novels, stories, and travel writing, adaptations for television and the cinema, plus web links to related sites.
The Edith Wharton Society
Old but comprehensive collection of free eTexts of the major novels, stories, and travel writing, linking archives at University of Virginia and Washington State University.
The Mount: Edith Wharton's Home
Aggressively commercial site devoted to exploiting The Mount – the house and estate designed by Edith Wharton. Plan your wedding reception here.
Edith Wharton at Fantastic Fiction
A compilation which purports to be a complete bibliography, arranged as novels, collections, non-fiction, anthologies, short stories, letters, and commentaries – but is largely links to book-selling sites, which however contain some hidden gems.
Edith Wharton's manuscripts
Archive of Wharton holdings at the Beinecke Rare Book and Manuscript Library
© Roy Johnson 2014
---
Edith Wharton – short stories
More on Edith Wharton
More on short stories
---