tutorial, commentary, web links, and study resources
A Most Extraordinary Case first appeared in The Atlantic Monthly for April 1868. The first book text was in the collection Stories Revived published in London and New York by Macmillan in 1885.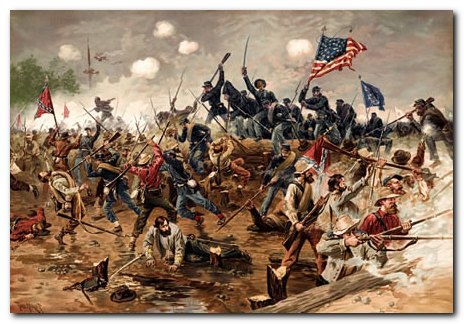 The American Civil War 1861-1865
---
A Most Extraordinary Case – critical commentary
In 1861 Henry James injured his back helping to pump water during a fire at Newport (RI). His father Henry James Snr had him examined by Dr Bigelow, an eminent physician at Harvard Medical School, who pronounced that there was nothing organically wrong with the young man. Nevertheless, by the time Henry James's name was selected for military service in the Union Army in 1863, he was excused service because of what he described as 'that obscure hurt'.
James was very ambiguous regarding his affliction, and yet he used it as a personal metaphor to identify himself with the war and the pain and suffering that he witnessed at first hand amongst the combatants he visited in field hospitals after battles. It is therefore perhaps not fanciful to see the curiously undefined illness from which Colonel Ferdinand Mason is suffering as both a parallel to James's own condition and a metaphor for public suffering because of the war.
Perhaps the really most extraordinary thing about the story is the amazing episode when Mason comes close to making a full declaration of his feelings to Caroline whilst they are on their countryside excursion. The two characters are circling round each other emotionally when she detaches herself to explore some rocks by the water's edge. She returns with a torn dress:
"You have torn your dress," said Mason.
Miss Hoffmann surveyed her drapery. "Where, if you please?"
"There, in front." And Mason poked out his walking-stick, and inserted it into the injured fold of muslin. There was a sudden unexpected violence in the movement which attracted Miss Hofmann's attention. She looked at her companion, and, seeing that his face was discomposed supposed that he was annoyed at having been compelled to wait …
Mason had planted his stick where he had let it fall on withdrawing it from contact with his companion's skirts, and stood leaning against it, with his eyes on the girl's face.
It is unusual for James to use such very explicit symbolism: he is normally much more subtle. But it should perhaps be borne in mind that he was only twenty-five when he wrote this story, and it is even possible that he was unconscious of the suggestive nature of this episode. Not that this matters: we should 'Trust the tale, not the teller'.
---
A Most Extraordinary Case – ptudy resources

The Complete Works of Henry James – Kindle edition – Amazon UK

The Complete Works of Henry James – Kindle edition – Amazon US

Complete Stories 1864—1874 – Library of America – Amazon UK

Complete Stories 1864—1874 – Library of America – Amazon US

The Cambridge Companion to Henry James – Amazon UK

Henry James at Wikipedia – biographical notes, links

Henry James at Mantex – tutorials, biography, study resources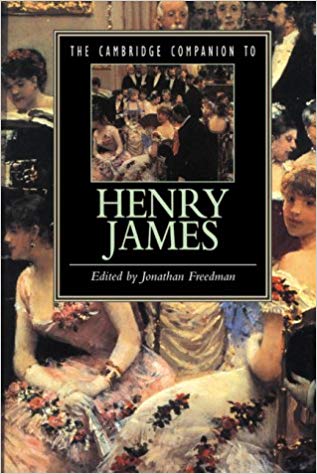 ---
A Most Extraordinary Case – principal characters
| | |
| --- | --- |
| Colonel Ferdinand Mason | a young American ex-Civil War invalid |
| Mrs Maria Mason | his aunt, a childless widow |
| Miss Caroline Hofmann | her beautiful and talented niece (25) |
| Dr Horace Knight | a former army surgeon |
| Dr Gregory | old-school practitioner |
| George Stapleton | young, handsome, and rich friend of Caroline |
| Edith Stapleton | friend of Caroline |
---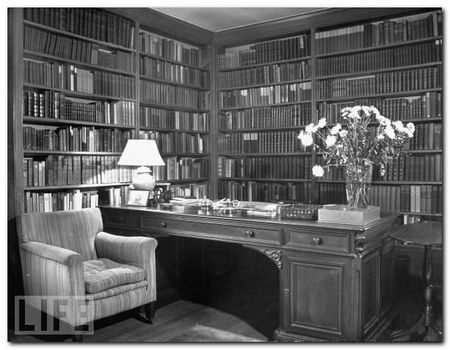 Henry James's study
---
A Most Extraordinary Case – plot summary
Part I.   In 1865 at the end of the American Civil War, Colonel Ferdinand Mason is recovering in a seedy New York hotel when he is visited by his aunt Mrs Maria Mason. She wishes to help him recuperate in her own home. The next day he arrives there.
Part II.   Mason is looked after by Dr Knight, to who he describes his state of demoralisation. He has spent years in scholarship, then three years of arduous war service. He becomes more domesticated under the influence of his aunt.
Part III.   Caroline Hofmann is a beautiful and well-educated young woman who has toured Europe and turned down a number of offers of marriage. His aunt asks him not to fall in love with her. Mason spends his time going for drives, reading, and admiring Caroline.
Part IV.   Mason and Dr Knight listen to Caroline playing the piano, then discuss his prospects of recovery. The doctor advises him to allow a full year for the process. Mason is thin and weak, and feels pessimistic about his future.
Part V.   Mason assists his aunt and Caroline to get ready for a party, and then suddenly feels faint. Next day the doctor enthuses about Caroline's energy at the dance and her good looks.
Part VI.   Mason doesn't think he has the human resources that Caroline would require from a man. He is in love with her, but acts with consummate restraint. She takes him on an excursion into the countryside, where he comes very close to revealing his true feelings about her.
Part VII.   But the next day he is ill again, and remains so for the next three weeks. Caroline moves out to live with some friends the Stapletons, and returns slightly changed, possibly because of the attentions of her friend, George Stapleton.
Part VIII.   But following another visit from doctor Knight Mrs Mason reveals to Ferdinand that Caroline and the doctor are engaged. Mason is pained by the news, but feels he ought to face the blow stoically. Nevertheless, when Caroline goes to stay with her future mother-in-law, Mason misses her terribly. He reads voraciously to distract his attention, and Mrs Mason helps him to plan a future in Europe, where she intends to live.
Part IX.   Mason finally has enough strength to attend a party, where he is a big social success in the company of Caroline and her friend Edith Stapleton. However, this episode is followed by another collapse of his health. He changes his will in favour of his friend doctor Knight, and dies shortly afterwards.
---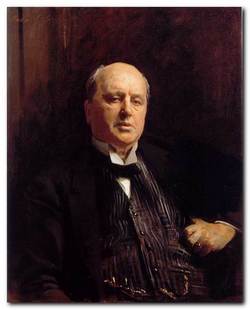 Henry James – portrait by John Singer Sargeant
---
Further reading
Biographical

Theodora Bosanquet, Henry James at Work, University of Michigan Press, 2007.

F.W. Dupee, Henry James: Autobiography, Princeton University Press, 1983.

Leon Edel, Henry James: A Life, HarperCollins, 1985.

Philip Horne (ed), Henry James: A Life in Letters, Viking/Allen Lane, 1999.

Henry James, The Letters of Henry James, Adamant Media Corporation, 2001.

Fred Kaplan, Henry James: The Imagination of Genius, Johns Hopkins University Press, 1999

F.O. Matthieson (ed), The Notebooks of Henry James, Oxford University Press, 1988.
Critical commentary

Elizabeth Allen, A Woman's Place in the Novels of Henry James London: Macmillan Press, 1983.

Ian F.A. Bell, Henry James and the Past, London: Palgrave Macmillan, 1993.

Millicent Bell, Meaning in Henry James, Cambridge (MA): Harvard University Press, 1993.

Harold Bloom (ed), Modern Critical Views: Henry James, Chelsea House Publishers, 1991.

Kirstin Boudreau, Henry James's Narrative Technique, Macmillan, 2010.

J. Donald Crowley and Richard A. Hocks (eds), The Wings of the Dove, New York: W.W. Norton and Company, 1978.

Victoria Coulson, Henry James, Women and Realism, Cambridge University Press, 2009.

Daniel Mark Fogel, A Companion to Henry James Studies, Greenwood Press, 1993.

Virginia C. Fowler, Henry James's American Girl: The Embroidery on the Canvas, Madison (Wis): University of Wisconsin Press, 1984.

Jonathan Freedman, The Cambridge Companion to Henry James, Cambridge University Press, 1998.

Judith Fryer, The Faces of Eve: Women in the Nineteenth Century American Novel, Oxford: Oxford University Press, 1976

Roger Gard (ed), Henry James: The Critical Heritage, London: Routledge, 1968.

Tessa Hadley, Henry James and the Imagination of Pleasure, Cambridge University Press, 2009.

Barbara Hardy, Henry James: The Later Writing (Writers & Their Work), Northcote House Publishers, 1996.

Richard A. Hocks, Henry James: A study of the short fiction, New York: Twayne Publishers, 1990.

Donatella Izzo, Portraying the Lady: Technologies of Gender in the Short Stories of Henry James, University of Nebraska Press, 2002.

Colin Meissner, Henry James and the Language of Experience, Cambridge University Press, 2009

John Pearson (ed), The Prefaces of Henry James, Pennsylvania State University Press, 1993.

Richard Poirer, The Comic Sense of Henry James, Oxford: Oxford University Press, 1967.

Hugh Stevens, Henry James and Sexuality, Cambridge University Press, 1998.

Merle A. Williams, Henry James and the Philosophical Novel, Cambridge University Press, 1993.

Judith Woolf, Henry James: The Major Novels, Cambridge University Press, 1991.

Ruth Yeazell (ed), Henry James: A Collection of Critical Essays, Longmans, 1994.
---
Other works by Henry James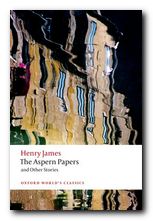 The Aspern Papers (1888) is a psychological drama set in Venice which centres on the tussle for control of a great writer's correspondence. An elderly lady, ex-lover of the writer, seeks a husband for her daughter. But the potential purchaser of the papers is a dedicated bachelor. Money is also at stake – but of course not discussed overtly. There is a refined battle of wills between them. Who will win in the end? As usual, James keeps the reader guessing. The novella is a masterpiece of subtle narration, with an ironic twist in its outcome. This collection of stories also includes three of his accomplished long short stories – The Private Life, The Middle Years, and The Death of the Lion.


Buy the book from Amazon UK


Buy the book from Amazon US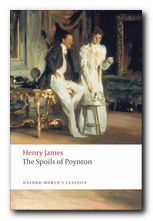 The Spoils of Poynton (1896) is a short novel which centres on the contents of a country house, and the question of who is the most desirable person to inherit it via marriage. The owner Mrs Gereth is being forced to leave her home to make way for her son and his greedy and uncultured fiancee. Mrs Gereth develops a subtle plan to take as many of the house's priceless furnishings with her as possible. But things do not go quite according to plan. There are some very witty social ironies, and a contest of wills which matches nouveau-riche greed against high principles. There's also a spectacular finale in which nobody wins out.


Buy the book from Amazon UK


Buy the book from Amazon US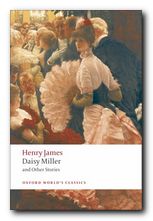 Daisy Miller (1879) is a key story from James's early phase in which a spirited young American woman travels to Europe with her wealthy but commonplace mother. Daisy's innocence and her audacity challenge social conventions, and she seems to be compromising her reputation by her independent behaviour. But when she later dies in Rome the reader is invited to see the outcome as a powerful sense of a great lost potential. This novella is a great study in understatement and symbolic power.


Buy the book from Amazon UK


Buy the book from Amazon US
© Roy Johnson 2013
---
Henry James – web links
Henry James at Mantex
Biographical notes, study guides, tutorials on the Complete Tales, book reviews. bibliographies, and web links.
The Complete Works
Sixty books in one 13.5 MB Kindle eBook download for £1.92 at Amazon.co.uk. The complete novels, stories, travel writing, and prefaces. Also includes his autobiographies, plays, and literary criticism – with illustrations.
The Ladder – a Henry James website
A collection of eTexts of the tales, novels, plays, and prefaces – with links to available free eTexts at Project Gutenberg and elsewhere.
A Hyper-Concordance to the Works
Japanese-based online research tool that locates the use of any word or phrase in context. Find that illusive quotable phrase.
The Henry James Resource Center
A web site with biography, bibliographies, adaptations, archival resources, suggested reading, and recent scholarship.
Online Books Page
A collection of online texts, including novels, stories, travel writing, literary criticism, and letters.
Henry James at Project Gutenberg
A major collection of eTexts, available in a variety of eBook formats.
The Complete Letters
Archive of the complete correspondence (1855-1878) work in progress – published by the University of Nebraska Press.
The Scholar's Guide to Web Sites
An old-fashioned but major jumpstation – a website of websites and resouces.
Henry James – The Complete Tales
Tutorials on the complete collection of over one hundred tales, novellas, and short stories.
Henry James on the Internet Movie Database
Adaptations of James's novels and stories for the cinema and television – in various languages. Full details of directors and actors, production features, film reviews, box office, and even quizzes.
---
More tales by James
More on literature
More on the novella
More on literary studies
More on short stories
---