tutorial, commentary, study resources, and web links
Almayer's Folly (1895) was Joseph Conrad's first novel, It deals with events which take place around 1887 in the Malay Archipelago, where Conrad had spent some time as a seaman. Many of the characters in the story are based on real people he met around that time. Some of these people crop up again in his second novel An Outcast of the Islands which deals with events that take place earlier, in 1872. An Outcast is what might in modern media terms be called a 'prequel' to the first novel. There is also a third volume in the series called The Rescue that deals with events set even further back in the 1850s – but this was not published until 1920.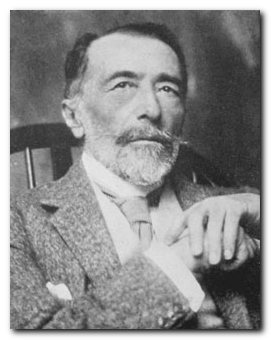 Joseph Conrad
---
Almayer's Folly – critical commentary
Race
Despite all the local political rivalries and machinations, the temporal complexities of the plot, and the problem of tracking who is where in geographic terms – the most striking underlying theme in the novel is that of race.
Conrad's family were Polish political refugees who had been exiled in Russia; he spoke French and English as his second and third languages; and by the time he became a writer he had travelled around the world
Almayer has agreed to marry Captain Lingard's adopted Philippino daughter in exchange for a business partnership (a subject dealt with at greater length in An Outcast of the Islands). His wife has grown to detest him. This is partly justified by the fact that he is lazy, incompetent, and a boor. But she hates other white men too. She is very conscious that they come with kind words – and carry guns. She shares this view with Lambaka – with whom she has been having an affair.
She also conspires with the other local nationalists in their plots against Almayer and the trading post – and she is complicit in the gruesome disfigurement of the drowned corpse. This is a move designed to cover Dain Maroola's tracks in his flight with Nina. Mrs Almayer approves of this match – partly because it has brought her money in the form of the dowry, but on racial grounds, because she feels that Nina will bring honour and dignity on herself by association with a Balinese prince.
Almayer himself, on the other hand, feels racially affronted by Nina's attachment to Dain. He thinks of her as 'white' and European educated, and he feels she is lowering and demeaning herself in this relationship – even though Dain is a prince in his own society.
Nina herself undergoes a transformation of consciousness when she falls in love with Dain. She is at first torn between her western and eastern cultural heritage. But the force of her feelings is reinforced by a powerful sense of racial bonding with Dain She is proud to love Dain and devote herself to him. She too, like her mother, scorns the Europeans. She even finally rejects her own father when he demands that she obey him.
Critical approaches
A great deal of the first critical commentary on these early works is focused on their accuracy in relation to what was known of Conrad's biography. That is, the works were assessed on the basis of the relation between their fictional representations and the real places he had visited, the real people he had met, and even the books he had read.
That is understandable given the conventions of literary criticism at the time. But now we recognise that authors are not in the least obliged to make a faithful copy of 'reality'. They can pick and choose from the real world and from their imaginations exactly as they see fit. Our only demands as readers is that the result should be convincing.
Setting
In the first part of the novel Almayer recalls his earlier days in Macassar, a provincial capital in southern Indonesia. The remainder and majority of the events take place in the fictional town of Sambir, which is loosely based on Berau in north-east Borneo (today called Kalimantan) very close to the equator.
The river Pantai on which Sambir is based plays an important part in the story. Captain Lingard has established his prosperous trading business based on his monopoly of navigational skills on the river which is the source of much annoyance to his business rivals.
---
Almayer's Folly – study resources

Almayer's Folly – Wordsworth Classics – Amazon UK

Almayer's Folly – Wordsworth Classics – Amazon US

Almayer's Folly – Kindle eBook

Almayer's Folly – Dover Thrift – Amazon UK

Almayer's Folly – Dover Thrift – Amazon US

Almayer's Folly – eBook at Project Gutenberg

Joseph Conrad: A Biography – Amazon UK

The Cambridge Companion to Joseph Conrad – Amazon UK

Routledge Guide to Joseph Conrad – Amazon UK

Oxford Reader's Companion to Conrad – Amazon UK

Notes on Life and Letters – Amazon UK

Joseph Conrad – biographical notes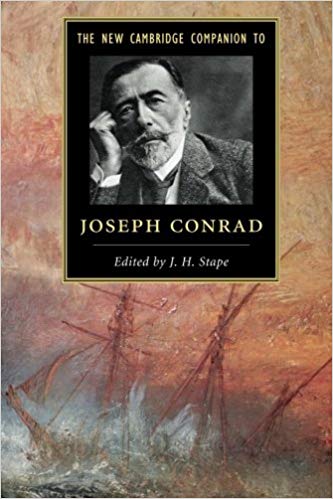 ---
Almayer's Folly – plot summary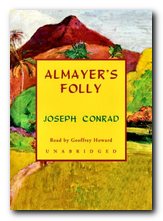 At the outset of the novel Almayer thinks back to his earliest days in Macassar when Captain Lingard offered him a partnership in exchange for marrying his adopted Philippino daughter. Since then Almayer's fortunes have sunk, and he yearns to become wealthy and return to Europe with his half-caste daughter Nina. He now feels distinctly hostile towards his wife – a feeling which is reciprocated. He sends Nina to Singapore to be educated amongst Europeans. The experiment is not successful, and she returns home. Lingard seems to be missing somewhere in Europe.
Almayer begins to construct a large residence and reception centre for British traders and military, but jurisdiction in Sambir passes from British to Dutch hands. Local chief Abdulla offers Almayer money in exchange for his daughter who he wishes to marry to his nephew Reshid – but Almayer indignantly refuses.
Then Balinese prince Dain Maroola (masquerading as a trader) visits Almayer, and although very little trade is done he is visually impressed by Nina. He pays Mrs Almayer money (a dowry) to allow him access to Nina for courtship. Mrs Almayer is happy to do this for financial as well as racial reasons.
Almayer also has grandiose dreams of exploring for gold in the interior of the country. He prepares boats for the expedition, even though he has no idea where this gold is located. Meanwhile Dain meets Nina secretly for romantic trysts, and she feels drawn to him culturally, despite her European 'education'.
Dain meets Lambaka to discuss policy and despite being threatened, he departs during a thunderstorm to meet Nina. He is apparently drowned during the storm, and washed up as an almost headless corpse at Almayer's compound the next morning.
Taminah, a simple seller of cakes has secretly observed the Nina-Dain relationship and is desperately jealous because she is herself in love with Dain. She sees Nina as a 'white' interloper.
Meanwhile a Dutch ship arrives, the officers of which are looking for Dain, who has blown up his own ship in escaping them, causing the deaths of two Dutch seamen. Almayer temporises, and they accuse Almayer of hiding him.
The Dutch officers demand that he produce Dain. Almayer promises to do so, invites them to dinner, and gets drunk. Finally he produces the dead body. But Babalatchi arrives with the true version of events – that Dain escaped and planted his own bracelet and ring on a dead comrade who was killed during the storm.
Nina leaves home to join Dain, and her mother plans to leave Almayer, supported by the money for the dowry. Almayer is awakened from a drunken nightmare by Taminah, who tells him all that has been going on.
Dain waits in hiding, and is joined by Nina. But they are followed by Almayer, who wants his daughter back and feels racially insulted by her liaison with Dain. The two men challenge each other. Nina refuses to obey her father. Finally, Almayer offers to take them away – just as the Dutch troops arrive in pursuit of Dain.
Almayer takes Nina and Dain to an island where they are to be rescued. He parts from his daughter with great bitterness, after which he goes back to Sambir, sets fire to Lingard's office (and his own home) then declines into opium addition and eventually dies – as news of the birth of Nina's child is announced.
---
Biography
---
Principal characters
| | |
| --- | --- |
| Tom Lingard | an experienced sea captain with a monopolistic knowledge of river navigation – 'Rajah Laut' (King of the Sea) |
| Kaspar Almayer | Lingard's Dutch business partner, married to his adopted daughter |
| Mrs Almayer | his Philippino wife, who despises him |
| Nina | Almayer's beautiful mixed-race child |
| Ali | Almayer's Malaysian assistant |
| Babalatchi | a one-eyed vagabond, handman to Lakamba |
| Rajah Lakamba | trader-cultivator and war-lord |
| Said Abdulla bin Selim | great trader of Sambir |
| Sayed Reshid | his nephew |
| Sambir | trading post town in Borneo |
| Dain Maroola | a rich and handsome prince from Bali |
| Bulangi | a rice trader (who does not appear) |
| Taminah | Bulangi's slave girl who sells cakes |
| | |
---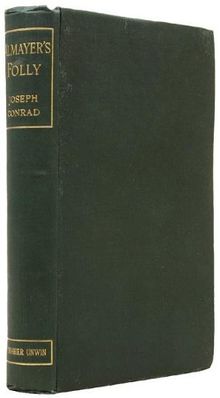 Almayer's Folly – first edition 1895
---
Further reading

Amar Acheraiou Joseph Conrad and the Reader, London: Macmillan, 2009.

Muriel Bradbrook, Joseph Conrad: Poland's English Genius, Cambridge: Cambridge University Press, 1941

Hillel M. Daleski , Joseph Conrad: The Way of Dispossession, London: Faber, 1977

Aaron Fogel, Coercion to Speak: Conrad's Poetics of Dialogue, Cambridge, Mass: Harvard University Press, 1985

Albert J. Guerard, Conrad the Novelist, Cambridge, Mass: Harvard University Press, 1958

Jeremy Hawthorn, Joseph Conrad: Language and Fictional Self-Consciousness, London: Edward Arnold, 1979

Jeremy Hawthorn, Sexuality and the Erotic in the Fiction of Joseph Conrad, London: Continuum, 2007.

Jakob Lothe, Joseph Conrad: Voice, Sequence, History, Genre, Ohio State University Press, 2008

Ross Murfin, Conrad Revisited: Essays for the Eighties, Tuscaloosa, Ala: University of Alabama Press, 1985

Zdzislaw Najder, Joseph Conrad: A Life, Camden House, 2007.

John G. Peters, The Cambridge Introduction to Joseph Conrad, Cambridge: Cambridge University Press, 2006.

Edward Said, Joseph Conrad and the Fiction of Autobiography, Cambridge Mass: Harvard University Press, 1966

J.H. Stape, The Cambridge Companion to Joseph Conrad, Cambridge: Cambridge University Press, 1996

Peter Villiers, Joseph Conrad: Master Mariner, Seafarer Books, 2006.

Cedric Watts, Joseph Conrad: (Writers and their Work), London: Northcote House, 1994.
---
Other works by Joseph Conrad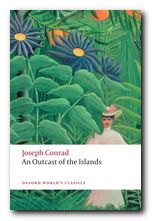 An Outcast of the Islands (1896) was Conrad's second novel, and acts as a 'prequel' to the first, Almayer's Folly. English sea captain Tom Lingard rescues the corrupt Peter Willems and gives him a second chance by setting him up with a business in a commercial outpost. However, Willems lacks the moral fibre to profit from this act of generosity. He becomes obsessed with a beautiful native girl, deserts his wife and is overwhelmed by local political factions. All this takes place in southern Indonesia against a background of British and Dutch imperialist squabbling for supremacy in the region. Willems is eventually abandoned by his protector, feels desolate and isolated, then has to face the wrath of his wife who comes in search of him.


Buy the book from Amazon UK


Buy the book from Amazon US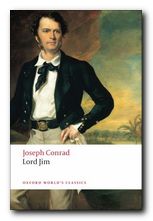 Lord Jim (1900) is the earliest of Conrad's big and serious novels, and it explores one of his favourite subjects – cowardice and moral redemption. Jim is a ship's captain who in youthful ignorance commits the worst offence – abandoning his ship. He spends the remainder of his adult life in shameful obscurity in the South Seas, trying to re-build his confidence and his character. What makes the novel fascinating is not only the tragic but redemptive outcome, but the manner in which it is told. The narrator Marlowe recounts the events in a time scheme which shifts between past and present in an amazingly complex manner. This is one of the features which makes Conrad (born in the nineteenth century) considered one of the fathers of twentieth century modernism.


Buy the book from Amazon UK


Buy the book from Amazon US
© Roy Johnson 2012
---
Joseph Conrad links

Joseph Conrad at Mantex
Biography, tutorials, book reviews, study guides, videos, web links.

Joseph Conrad – his greatest novels and novellas
Brief notes introducing his major works in recommended editions.

Joseph Conrad at Project Gutenberg
A major collection of free eTexts in a variety of formats.

Joseph Conrad at Wikipedia
Biography, major works, literary career, style, politics, and further reading.

Joseph Conrad at the Internet Movie Database
Adaptations for the cinema and television – in various languages. Full details of directors and actors, production notes, box office, trivia, and quizzes.

Works by Joseph Conrad
Large online database of free HTML texts, digital scans, and eText versions of novels, stories, and occasional writings.

The Joseph Conrad Society (UK)
Conradian journal, reviews. and scholarly resources.

The Joseph Conrad Society of America
American-based – recent publications, journal, awards, conferences.

Hyper-Concordance of Conrad's works
Locate a word or phrase – in the context of the novel or story.
---
More on Joseph Conrad
Twentieth century literature
More on Joseph Conrad tales
---