a selection of web-based archives and resources
This short selection of Charles Dickens web links offers quick connections to resources for further study. It's not comprehensive, and if you have any ideas for additional resources, please use the 'Comments' box below to make suggestions.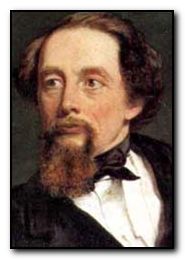 Charles Dickens – web links

Charles Dickens at Mantex
Biographical notes, book reviews, tutorials and study guides, free eTexts, videos, adaptations for cinema and television, further web links.

Charles Dickens at Wikipedia
Biography, major works, literary techniques, his influence and legacy, extensive bibliography, and further web links.

Charles Dickens at Gutenberg
A major collection of free eTexts of the major works in a variety of formats.

Dickens on the Web
Major jumpstation including plots and characters from the novels, illustrations, Dickens on film and in the theatre, maps, bibliographies, and links to other Dickens sites.

The Dickens Page
Chronology, eTexts available, maps, filmography, letters, speeches, biographies, criticism, and a hyper-concordance.

Charles Dickens at the Internet Movie Database
Adaptations of the major novels and stories for the cinema and television – in various languages

A Charles Dickens Journal
An old HTML website with detailed year-by-year (and sometimes day-by-day) chronology of events, plus pictures.

Hyper-Concordance to Dickens
Locate any word or phrase in the major works – find that quotation or saying, in its original context.

Dickens at the Victorian Web
Biography, political and social history, themes, settings, book reviews, articles, essays, bibliographies, and related study resources.

Charles Dickens – Gad's Hill Place
Something of an amateur fan site with 'fun' items such as quotes, greetings cards, quizzes, and even a crossword puzzle.
---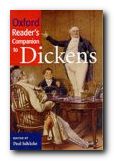 The Oxford Companion to Dickens offers in one volume a lively and authoritative compendium of information about Dickens: his life, his works, his reputation and his cultural context. In addition to entries on his works, his characters, his friends and places mentioned in his works, it includes extensive information about the age in which he lived and worked: the people, events and institutions which provided the context for his work; the houses in which he lived; the countries he visited; the ideas he satirized; the circumstances he responded to; and the culture he participated in. The companion thus provides a synthesis of Dickens studies and an accessible range of information.
---

Mont Blanc pen – Charles Dickens special edition
---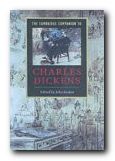 The Cambridge Companion to Charles Dickens contains fourteen essays which cover the whole range of Dickens's writing, from Sketches by Boz through to The Mystery of Edwin Drood. Some address important thematic topics: childhood, the city, and domestic ideology. Others consider the serial publication and Dickens's distinctive use of language. Three final chapters examine Dickens in relation to work in other media: illustration, theatre, and film. The volume as a whole offers a valuable introduction to Dickens for students and general readers, as well as fresh insights, informed by recent critical theory.
© Roy Johnson 2010
---
More on Charles Dickens
More on literature
More on the novella
More on literary studies
More on short stories
---