novels, novellas, stories, poems
D.H.Lawrence is a writer who excites great passions – which is entirely appropriate, since that is how he wrote. He is the first really great writer to come from the working class, and much of his work deals with issues of class, as well as other fundamentals such as the relationships between men, women, and the natural world. At times he becomes mystic and visionary, and his prose style can be poetic, didactic, symbolic, and bombastic all within the space of a few pages. He also deals with issues of sexuality and politics in a manner which is often controversial. Critical opinion tends to be divided between those who believe that he provides illuminating insights into the human psyche, and others who believe that closer study reveals a profound misogyny and some crackpot ideas – particularly in the fields of social and political matters.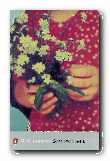 Sons and Lovers is Lawrence's first great novel. It's a quasi-autobiographical account of a young man's coming of age in the early years of the twentieth century. Set in working class Nottinghamshire, it focuses on class conflicts and gender issues as young Paul Morrell is torn between a passionate relationship with his mother and his attraction to other women. He is also engaged throughout the novel in an Oedipal struggle with his father. If you are new to Lawrence and his work, Sons and Lovers is a good place to start.

Buy the book at Amazon UK


Buy the book at Amazon US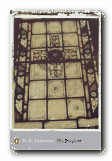 The Rainbow is Lawrence's version of a social saga, spanning three generations of the Brangwen family. It is the women characters in this novel who remain memorable as they strive to express their feelings. The story concludes with the struggle of two sisters, Ursula and Gudrun, to liberate themselves from the stifling pressures of Edwardian English society. They also feature in his next and some say greatest novel, Women in Love – so it's a good idea to read this first.

Buy the book at Amazon UK


Buy the book at Amazon US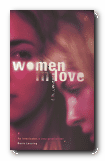 Women in Love begins where The Rainbow leaves off and features the Brangwen sisters as they try to forge new types of liberated personal relationships. The men they choose are trying to do the same thing – so the results are problematic and often disturbing. Many regard this as his finest novel, where his ideas are matched with passages of superb writing. The locations combine urban Bohemia with a symbolic climax which takes place in the icy snow caps of the Alps.

Buy the book at Amazon UK


Buy the book at Amazon US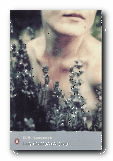 Lady Chatterley's Lover is Lawrence's most controversial novel, and perhaps the first serious work of literature to explore human sexuality in explicit detail. It features some of his most lyrical and poetic prose style alongside the theme of class conflict – acted out between the aristocratic Constance Chatterley, and her gamekeeper-lover Mellors. Some feminist critics now claim the novel to be deeply misogynistic, because part of its argument is that women will reach true fulfillment only by submitting themselves to men. Lawrence wrote the novel three times, and it made important historical impacts twice over: one when it was first published in 1928, and the second in the famous obscenity trial in 1960.

Buy the book at Amazon UK


Buy the book at Amazon US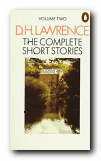 The Complete Short Stories Lawrence contributed to the development of the modern short story by following the post Chekhov approach, which excludes high drama and easy snap endings. Instead, he focuses on moments of personal revelation in the same way as James Joyce did with his 'epiphanies'. He also features symbolism and a flexible prose style which changes according to its subject. His central theme is personal and sexual relationships and dramas acted out in those parts of the English class system which had been previously left unexamined.

Buy the book at Amazon UK


Buy the book at Amazon US
The Penguin versions of Lawrence reproduce the scholarly editions originally published by Cambridge University Press. They are based on the most accurate versions of the texts, and they include a critical essay of introduction; bibliography of criticism; explanatory notes; alternative and missing chapters; plus glossaries of dialect terms where required. Very good value.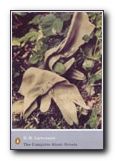 The Short Novels Lawrence was especially fond of the short novel or novella as a literary form. These feature his usual subjects and characters but, as with most successful novellas, they operate at a deeply symbolic level. For example, they feature cosmic elements – as in The Woman Who Rode Away (the sun) The Fox (animal nature) and The Virgin and the Gypsy (flood). Many of these have been successfully translated to the cinema.

Buy the book at Amazon UK


Buy the book at Amazon US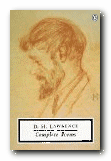 The Complete Poems Many people believe that Lawrence was just as successful a poet as he was a writer of prose. He writes in a very free verse form, unbounded by traditional structures. The results are fresh, arresting, and full of verbal dexterity. He was especially fond of writing about animals, flowers, and other aspects of nature – usually in a deeply symbolic manner. This collection includes all the poems from the incomplete Collected Poems of 1929 and from the separate smaller volumes issued during Lawrence's lifetime; uncollected poems; an appendix of juvenilia and another containing variants and early drafts; and all Lawrence's critical introductions to his poems. It also includes full textual and explanatory notes.

Buy the book at Amazon UK


Buy the book at Amazon US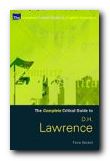 The Complete Critical Guide to D. H. Lawrence is a good introduction to Lawrence criticism. Includes a potted biography of Lawrence, an outline of the stories, novels, plays, and poetry, and pointers towards the main critical writings – from contemporaries such as T.S. Eliot and E.M. Forster to critics of the present day. Also includes a thorough bibliography which covers biography, criticism in books and articles, plus pointers towards specialist Lawrence journals.

Buy the book at Amazon UK


Buy the book at Amazon US
---
D.H.Lawrence – web links

D.H.Lawrence at Mantex
Biographical notes, book reviews, study guides, videos, bibliographies, critical studies, and web links.

D.H.Lawrence at Project Gutenberg
A major collection of free eTexts of the novels, stories, travel writing, and poetry – available in a variety of formats.

D.H.Lawrence at Wikipedia
Biographical notes, social background, publishing history, the Lady Chatterley trial, critical reputation, bibliography, archives, and web links.

D.H.Lawrence at the Internet Movie Database
Adaptations of Lawrence's work for the cinema and television – in various languages. Full details of directors, actors, production, box office, trivia, and even quizzes.

D.H.Lawrence archive at the University of Nottingham
Biography, further reading, textual genetics, frequently asked questions, his local reputation, research centre, bibliographies, and lists of holdings.

D.H.Lawrence and Eastwood
Nottinhamshire local enthusiast web site featuring biography, historical and recent photographs of the Eastwood area and places associated with Lawrence.

The World of D.H.Lawrence
Yet another University of Nottingham web site featuring biography, interactive timeline, maps, virtual tour, photographs, and web links.

D.H.Lawrence Heritage
Local authority style web site, with maps, educational centre, and details of lectures, visits, and forthcoming events.
© Roy Johnson 2004
---
More on D.H. Lawrence
More on the novella
More on literary studies
More on short stories
---