novels and stories by Bloomsbury modernist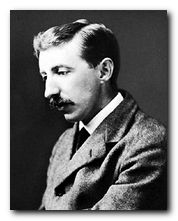 E.M.Forster is often seen as a bridge between the nineteenth and the twentieth century novel. He documents the Edwardian and Georgian periods in a witty and elegant prose, satirising the middle and upper classes he knew so well. He was a friend of Virginia Woolf, with whom he worked out some of the ground rules of literary modernism. These included the concept of what they called 'tea-tabling' – making the substance of serious fiction the ordinary events of everyday life. He was also an inner member of The Bloomsbury Group. His novels grew in complexity and depth, and yet he suddenly gave up fiction in 1923. This was because he no longer felt he could write about the subject of heterosexual love which he did not know or feel. Instead, he turned to essays – which are well worth reading.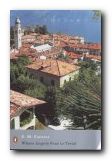 Where Angels Fear to Tread (1902) This is Forster's first novel and very witty debut. A wealthy and spirited middle-class English girl goes to Italy and becomes involved with a penniless local man. The English family send out a party to 'rescue' her (shades of Henry James) – but they are too late; she has already married him. But when a baby is born, the family returns with renewed hostility. The clash between living Mediterranean spirit and deadly English rectitude is played out with amusing and tragic consequences. If you've not read Forster before, this is a good place to start.


Buy the book at Amazon UK


Buy the book at Amazon US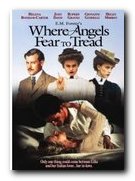 Where Angels Fear to Tread – DVD This film version is not a Merchant-Ivory production, although it's done very much in their style. But it is accurate and entirely sympathetic to the spirit of the novel, possibly even stronger in satirical edge, well acted, and superbly beautiful to watch. Much is made of the visual contrast between the beautiful Italian setting and the straight-laced English capital from which the prudery and imperialist spirit emerges. The lovely Helena Bonham-Carter establishes herself as the perfect English Rose in this her breakthrough production. Helen Mirren is wonderful as the spirited Lilia who defies English prudery and narrow-mindedness and marries for love – with results which manage to upset everyone.


Buy the DVD at Amazon UK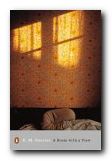 A Room with a View (1905) This is another comedy of manners and a satirical critique of English stuffiness and hypocrisy. The impulsive and cultivated Lucy Honeychurch must choose between taklented but emotionally frozen Cecil Vyse and the impulsive George Emerson. The staid Surrey stockbroker belt is contrasted with the magic of Florence, where she eventually ends up on her honeymoon. Upper middle-class English tourists in Italy are an easy target for Forster in some very amusing scenes.


Buy the book at Amazon UK


Buy the book at Amazon US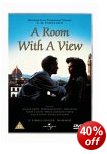 A Room with a View – DVD This is a Merchant-Ivory production which takes one or two minor liberties with the original novel. But it's still well acted, with the deliciously pouting Helena Bonham Carter as the heroine, Denholm Eliot as Mr Emerson, Daniel Day-Lewis as a wonderfully pompous Cecil Vyse, and Maggie Smith as the poisonous hanger-on Charlotte. The settings are delightfully poised between Florentine Italy and the home counties stockbroker belt. I've watched it several times, and it never ceases to be visually elegant and emotionally well observed. This film was nominated for eight Academy awards when it appeared, and put the Merchant-Ivory team on the cultural map.


Buy the DVD at Amazon UK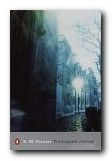 The Longest Journey (1907) is one for specialists, and is widely regarded as Forster's 'problem' novel. That is, it deals with important personal issues, but does not seem so well executed as his other works. Rickie Elliot sets out from Cambridge with the intention of writing. In order to marry the beautiful but shallow Agnes, however, he becomes a schoolmaster instead. This abandonment of personal values for those of the world leads him gradually into a living death of conformity and spiritual hypocrisy from which he eventually redeems himself – but at a tragic price.


Buy the book at Amazon UK


Buy the book at Amazon US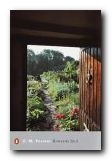 Howards End (1910) is a State of England novel, and possibly Forster's greatest work – though that's just my opinion. Two families are contrasted: the intellectual and cultivated Schlegels, and the capitalist Wilcoxes. A marriage between the two leads to spiritual rivalry over the possession of property. Following on their social coat tails is a working-class would-be intellectual who is caught between two conflicting worlds. The outcome is a mixture of tragedy and resignation, leavened by hope for the future in the young and free-spirited.


Buy the book at Amazon UK


Buy the book at Amazon US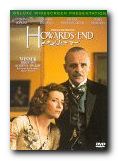 Howards End – DVD This is arguably Forster's greatest work, and the film lives up to it. It is well acted, with very good performances from Emma Thompson and Helena Bonham Carter as the Schlegel sisters, and Anthony Hopkins as the bully Willcox. The locations and details are accurate, and it lives up to the critical, poignant scenes of the original – particularly the conflict between the upper middle-class Wilcoxes and the working-class aspirant Leonard Baskt. This is another adaptation which I have watched several times over, and always been impressed.


Buy the DVD at Amazon UK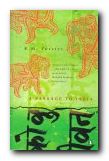 A Passage to India, (1923) was started in 1913 then finished partly in response to the Amritsar massacre of 1919. Snobbish and racist colonial administrators and their wives are contrasted with sympathetically drawn Indian characters. Dr Aziz is groundlessly accused of assaulting a naive English girl on a visit to the mystic Marabar Caves. There is a set piece trial scene, where she dramatically withdraws any charges. The results strengthen the forces of Indian nationalism, which are accurately predicted to be successful 'after the next European war' at the end of the novel. Issues of politics, race, and gender, set against vivid descriptions of Chandrapore and memorable evocations of the surrounding landscape. This is generally regarded as Forster's masterpiece.


Buy the book at Amazon UK


Buy the book at Amazon US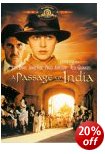 A Passage to India – DVD This adaptation by David Lean is something of a mixed bag. It's well organised, reasonably true to the original, and has some visually spectacular scenes. James Fox is convincing as the central character Fielding. But it has tonal inconsistencies, and to cast Alec Guinness as the Indian mystic Godbole is verging on the ridiculous. Nevertheless there is some good cameo acting, particularly Edith Evans as Mrs Moore. Watch out for the Indian signpost half way through that looks as if it's made out of cardboard.


Buy the DVD at Amazon UK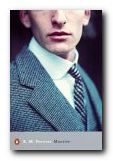 Maurice, (1967) is something from Forster's bottom drawer. It was written in 1913-14, but not published until after his death. It's an autobiographical novel of his gay university days which is explicit enough that couldn't be published in his own lifetime. It's light, amusing, and fairly inconsequential compared to the novels he wrote whilst pretending to be straight. This poses an interesting critical problem, when you would imagine he could have been more honest and therefore more successful.

Buy the book at Amazon UK


Buy the book at Amazon US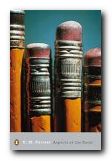 Aspects of the Novel (1927) was originally a series of lectures on the nature of fiction. Forster discusses all the common elements of novels such as story, plot, and character. He shows how they are created, with all the insight of a skilled practitioner. Drawing on examples from classic European literature, he writes in a way which makes it all seem very straightforward and easily comprehensible. This book is highly recommended as an introduction to literary studies.

Buy the book at Amazon UK


Buy the book at Amazon US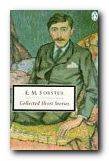 Collected Short Stories is like a glimpse into Forster's workshop – where he tried out ideas for his longer fictions. This volume contains his best stories – The Story of a Panic, The Celestial Omnibus, The Road from Colonus, The Machine Stops, and The Eternal Moment. Most were written in the early part of Forster's long career as a writer. Rich in irony and alive with sharp observations on the surprises in life, the tales often feature violent events, discomforting coincidences, and other odd happenings that throw the characters' perceptions and beliefs off balance.


Buy the book at Amazon UK


Buy the book at Amazon US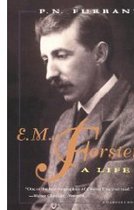 E.M.Forster: A Life is a readable and well illustrated biography by P.N. Furbank. This book has been much praised for the sympathetic understanding Nick Furbank brings to Forster's life and work. It is also a very scholarly book, with plenty of fascinating details of the English literary world during Forster's surprisingly long life. It has become the 'standard' biography, and it is very well written too. Highly recommended.


Buy the book at Amazon UK
© Roy Johnson 2004
---
More on E.M. Forster
More on the novella
More on literary studies
More on short stories
---