tutorial, commentary, study resources, and web links
Four Meetings (1877) is a simple but very touching story which hovers ambiguously between a comic and a tragic tone. As so frequently in James's work, there is an 'International' element to the tale – in this case the powerful attraction which European culture had for Americans. The tension between pathos and bitter irony make it difficult to tell if the story is meant to be taken as mild satire or a form of grim and off-colour humour. It is not unlike his treatment of the same subject in the later story Europe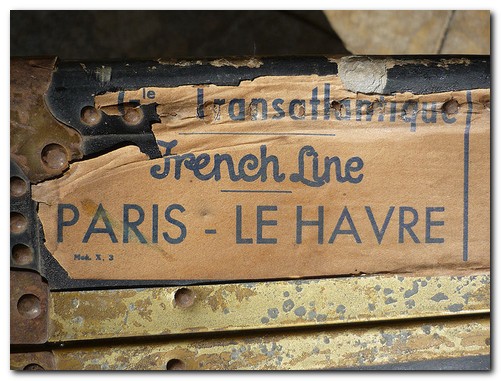 ---
Four Meetings – critical commentary
Dramatic tension
This tale has some of the tensions and reversals of expectation that characterise the typical late nineteenth century story – the sort of tale that might have been written by Guy de Maupassant, whose work Henry James knew well.
Part I. Caroline Spencer's innocent enthusiasm for European culture is obviously set up as the principal source of dramatic tension in part one of the tale. We want to know if her expectations will be realized when she finally makes the trip to Europe.
Part II. Almost immediately in part two however, this subject is replaced by the dramatic news of her naive belief in her cousin, who she has never met before but has entrusted with all her money. When the cousin turns up, his appearance and behaviour fail to dispel suspicion – especially since he still has some disturbing news to impart to Caroline.
Part III. When the piece of news is imparted it makes matters even worse. He needs her money to pay his bad debts, and the student's pathetic tale of secret marriage to a disenfranchised 'Countess' (relayed to us whilst he tucks into a meal) is quite clearly a fabrication of some sort. Yet Caroline accepts it as the truth, believes she will be repaid, and is prepared to sacrifice her own interests for those of her dissolute relative. This is a peak in the narrative arc of the story, but there is a grim further twist yet to come.
Part IV. Having assumed that the 'Countess' was a fiction, we are surprised to learn that there actually is a wife (now a widow) who is continuing to live off Caroline's generosity. She is a vulgar slattern who gives herself airs and graces; the money has never been returned; and Caroline has lost all interest in visiting Europe.
Dramatic structure
There are four meetings, but they are arranged in an interesting and highly structured pattern. The first takes place in New England, then there is a gap of three years. The second and third meetings take place in Le Havre within a few hours of each other. There is then a gap of another five years before the fourth meeting takes place, back once again in New England.
Caroline Spencer goes from being a naive and 'almost like a little girl' at the start of the story, until at the end (eight years later) 'She was much older; she looked tired and wasted'.
It's also interesting to note that at the beginning of the story Caroline Spencer is already dead. The narrator is describing their four meetings retrospectively.
The International theme
Henry James wrings every possible dramatic variation out of his fascination with American and Europe. In Four Meetings both his principal charcters are Europhiles. The narrator has travelled widely and recorded his impressions in photograph albumns. He knows foreign languages, and has beena nightly visitor to the French theatre. Caroline Spencer is actually even more deeply steeped in its culture, remembering Byron's lines from The Prisoner of Chillon which he can not. But her enthusiasm is a form of romantic dream, and such is its intensity that the narrator suggests that it is a form of American madness:
You've the great American disease, and you've got it 'bad'—the appetite, morbid and monstrous, for colour and form, for the picturesque and the romantic at any price … we have before us the beautiful old things we've never seen at all, and when we do at last see them—if we're lucky!—we simply recognise them. What experience does is merely to confirm and consecrate our confident dream.
The narrator is able to live at ease with his version of the 'disease', but Caroline's dream is shattered as a result of her gullibility in lending money to someone she hardly knows, but who is significantly a fellow American.
---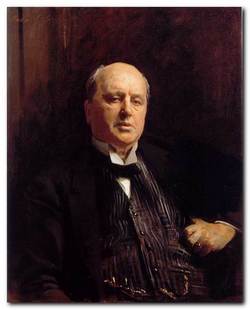 Henry James – portrait by John Singer Sargeant
---
Four Meetings – study resources

The Complete Works of Henry James – Kindle edition – Amazon UK

The Complete Works of Henry James – Kindle edition – Amazon US

Complete Stories 1874—1884 – Library of America – Amazon UK

Complete Stories 1874—1884 – Library of America – Amazon US

Four Meetings – Oxford World Classics – Amazon UK

Four Meetings – Oxford World Classics – Amazon US

Four Meetings – eBook formats at Project Gutenberg

Four Meetings – read the book on line

The Cambridge Companion to Henry James – Amazon UK

The Prefaces of Henry James – Introductions to his works – Amazon UK

Henry James at Wikipedia – biographical notes, links

Henry James at Mantex – tutorials, biography, study resources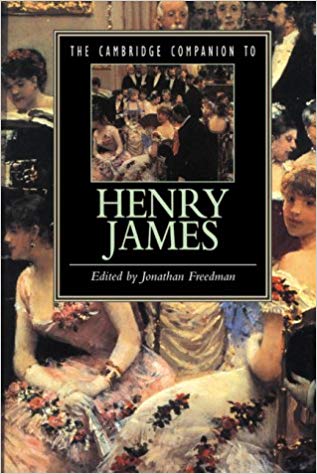 ---
Four Meetings – plot summary
An unnamed narrator meets Caroline Spencer on four separate occasions. He is a well-travelled and sophisticated Europhile. She is a simple spinster with a passion for European culture who has saved from her earnings as a schoolteacher to finance her own version of the Grand Tour.
Part I. At the first meeting in New England, the narrator shows her his albumns of travel photographs, which arouses her enthusiasm to fever pitch. She regards Europe as the centre of all culture, and a visit there would be the fulfillment of her dreams.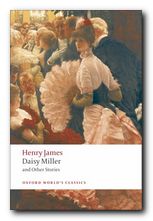 Part II. Three years later he meets her again by chance in Le Havre, where she has just arrived from America for her much-anticipated visit. However, she has given all her travellers cheques to her cousin (who she has never met before) to exchange for Francs before they go on to Paris, where he is studying art. The narrator fears that she will never see the cousin again, but he does turn up and reveals himself as an unappetizing bohemian.
Part III. A few hours later, fearing that the student might take advantage of his cousin's lack of experience, the narrator goes to check on Caroline before her train leaves for Paris. He discovers that the student has revealed himself to be heavily in debt, and she has given him all her money. But he is also married to a Countess and will repay the money as soon as he is able. Caroline sails back to America the same day – having spent thirteen hours on European soil.
Part IV. Five years later the narrator is back in New England where he first met Caroline, and decides to call on her. She is living in frugal circumstances, has aged terribly, and she is acting as servant to the 'Countess' who has come to live with her following the death of her cousin. The money has never been repaid, and it is quite clear that the Countess is a vulgar fraud. As the narrator reflects, she was 'no more a Countess than I was a Caliph'.
---
Principal characters
| | |
| --- | --- |
| I | the unnamed first-person narrator |
| Latouche | his friend in New England |
| Miss Caroline Spencer | a single schoolteacher |
| — | her unnamed cousin who lives in Paris 'studying' art |
| The 'Countess' | the cousin's wife |
| Mr Mixter | an untalented student of French with the Countess |
---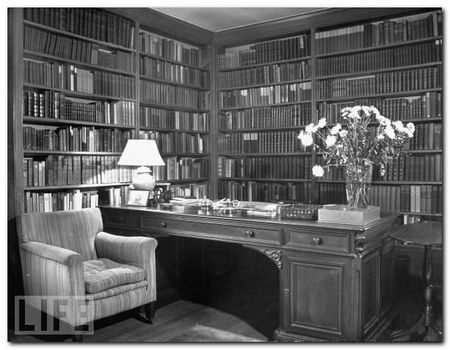 Henry James's study
---
Further reading
Biographical

Theodora Bosanquet, Henry James at Work, University of Michigan Press, 2007.

F.W. Dupee, Henry James: Autobiography, Princeton University Press, 1983.

Leon Edel, Henry James: A Life, HarperCollins, 1985.

Philip Horne (ed), Henry James: A Life in Letters, Viking/Allen Lane, 1999.

Henry James, The Letters of Henry James, Adamant Media Corporation, 2001.

Fred Kaplan, Henry James: The Imagination of Genius, Johns Hopkins University Press, 1999

F.O. Matthieson (ed), The Notebooks of Henry James, Oxford University Press, 1988.
Critical commentary

Elizabeth Allen, A Woman's Place in the Novels of Henry James London: Macmillan Press, 1983.

Ian F.A. Bell, Henry James and the Past, London: Palgrave Macmillan, 1993.

Millicent Bell, Meaning in Henry James, Cambridge (MA): Harvard University Press, 1993.

Harold Bloom (ed), Modern Critical Views: Henry James, Chelsea House Publishers, 1991.

Kirstin Boudreau, Henry James's Narrative Technique, Macmillan, 2010.

J. Donald Crowley and Richard A. Hocks (eds), The Wings of the Dove, New York: W.W. Norton and Company, 1978.

Victoria Coulson, Henry James, Women and Realism, Cambridge University Press, 2009.

Daniel Mark Fogel, A Companion to Henry James Studies, Greenwood Press, 1993.

Virginia C. Fowler, Henry James's American Girl: The Embroidery on the Canvas, Madison (Wis): University of Wisconsin Press, 1984.

Jonathan Freedman, The Cambridge Companion to Henry James, Cambridge University Press, 1998.

Judith Fryer, The Faces of Eve: Women in the Nineteenth Century American Novel, Oxford: Oxford University Press, 1976

Roger Gard (ed), Henry James: The Critical Heritage, London: Routledge, 1968.

Tessa Hadley, Henry James and the Imagination of Pleasure, Cambridge University Press, 2009.

Barbara Hardy, Henry James: The Later Writing (Writers & Their Work), Northcote House Publishers, 1996.

Richard A. Hocks, Henry James: A study of the short fiction, New York: Twayne Publishers, 1990.

Donatella Izzo, Portraying the Lady: Technologies of Gender in the Short Stories of Henry James, University of Nebraska Press, 2002.

Colin Meissner, Henry James and the Language of Experience, Cambridge University Press, 2009

John Pearson (ed), The Prefaces of Henry James, Pennsylvania State University Press, 1993.

Richard Poirer, The Comic Sense of Henry James, Oxford: Oxford University Press, 1967.

Hugh Stevens, Henry James and Sexuality, Cambridge University Press, 1998.

Merle A. Williams, Henry James and the Philosophical Novel, Cambridge University Press, 1993.

Judith Woolf, Henry James: The Major Novels, Cambridge University Press, 1991.

Ruth Yeazell (ed), Henry James: A Collection of Critical Essays, Longmans, 1994.
---
Other works by Henry James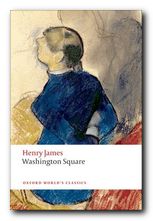 Washington Square (1880) is a superb early short novel, It's the tale of a young girl whose future happiness is being controlled by her strict authoritarian (but rather witty) father. She is rather reserved, but has a handsome young suitor. However, her father disapproves of him, seeing him as an opportunist and a fortune hunter. There is a battle of wills – all conducted within the confines of their elegant New York town house. Who wins out in the end? You will probably be surprised by the outcome. This is a masterpiece of social commentary, offering a sensitive picture of a young woman's life.


Buy the book from Amazon UK


Buy the book from Amazon US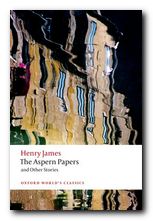 The Aspern Papers (1888) is a psychological drama set in Venice which centres on the tussle for control of a great writer's correspondence. An elderly lady, ex-lover of the writer, seeks a husband for her daughter. But the potential purchaser of the papers is a dedicated bachelor. Money is also at stake – but of course not discussed overtly. There is a refined battle of wills between them. Who will win in the end? As usual, James keeps the reader guessing. The novella is a masterpiece of subtle narration, with an ironic twist in its outcome. This collection of stories also includes three of his accomplished long short stories – The Private Life, The Middle Years, and The Death of the Lion.


Buy the book from Amazon UK


Buy the book from Amazon US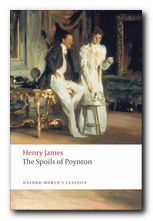 The Spoils of Poynton (1896) is a short novel which centres on the contents of a country house, and the question of who is the most desirable person to inherit it via marriage. The owner Mrs Gereth is being forced to leave her home to make way for her son and his greedy and uncultured fiancee. Mrs Gereth develops a subtle plan to take as many of the house's priceless furnishings with her as possible. But things do not go quite according to plan. There are some very witty social ironies, and a contest of wills which matches nouveau-riche greed against high principles. There's also a spectacular finale in which nobody wins out.


Buy the book from Amazon UK


Buy the book from Amazon US
© Roy Johnson 2012
---
Henry James – web links

Henry James at Mantex
Biographical notes, study guides, tutorials on the Complete Tales, book reviews. bibliographies, and web links.

The Complete Works
Sixty books in one 13.5 MB Kindle eBook download for £1.92 at Amazon.co.uk. The complete novels, stories, travel writing, and prefaces. Also includes his autobiographies, plays, and literary criticism – with illustrations.

The Ladder – a Henry James website
A collection of eTexts of the tales, novels, plays, and prefaces – with links to available free eTexts at Project Gutenberg and elsewhere.

A Hyper-Concordance to the Works
Japanese-based online research tool that locates the use of any word or phrase in context. Find that illusive quotable phrase.

The Henry James Resource Center
A web site with biography, bibliographies, adaptations, archival resources, suggested reading, and recent scholarship.

Online Books Page
A collection of online texts, including novels, stories, travel writing, literary criticism, and letters.

Henry James at Project Gutenberg
A major collection of eTexts, available in a variety of eBook formats.

The Complete Letters
Archive of the complete correspondence (1855-1878) work in progress – published by the University of Nebraska Press.

The Scholar's Guide to Web Sites
An old-fashioned but major jumpstation – a website of websites and resouces.

Henry James – The Complete Tales
Tutorials on the complete collection of over one hundred tales, novellas, and short stories.

Henry James on the Internet Movie Database
Adaptations of James's novels and stories for the cinema and television – in various languages. Full details of directors and actors, production features, film reviews, box office, and even quizzes.
---
More tales by James
More on literature
More on the novella
More on literary studies
More on short stories
---