a century of poster and advertising design
Graphics 1870-2000 is a compact account of the history of commercial graphic design and image-making from the end of the nineteenth century to the present day. It covers graphic design in the UK, France, Germany, Holland, Belgium, Russia, and the USA. All the major movements are covered – from Art Nouveau, Dada, Constructivism, De Stijl, and Bauhaus, right up to the as-yet-unnamed movements at the end of the last century, with generous entries on Paul Rand, Neville Brody and David Carson, plus recent development in the digital age.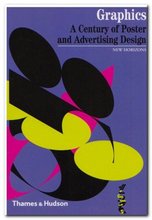 Every page is a visual treat: well-chosen graphics illustrate every point of the exposition. The examples are fresh and original. There are even page decoration elements on the supporting theoretical documents reproduced along with the index
What I particularly liked about Alain Weill's account is that the graphic innovations he traces are related to developments in the products they are advertising or the methods by which they are manufactured.
He also has a good eye for detail and can spot a significant novelty which becomes a turning point in design history – such as Lucian Bernhard's removal of all extraneous detail to focus on brand name and product in the Sachplakat.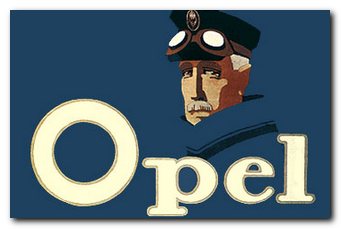 He is the former director of the Musée de la Publicité in Paris, and it is quite obvious from this that he has a deep knowledge and love for his subject.
Two issues emerge as sub-themes here. The first is the close link between graphic design and architecture – another discipline which is trying to do several things at the same time. The second is the close relationship between commercial and fine art. This might have dwindled somewhat towards the end of the last century, but it is still present in the work of people such as David Hockney.
It's a shame it's in such a small pocket-book format, because I think the elegantly designed pages deserve to breathe in a larger format. But the upside of this is that it's very good value at a knock-down price.
© Roy Johnson 2004

  Buy the book at Amazon UK

  Buy the book at Amazon US
---
Alain Weill, Graphics: A Century of Poster and Advertising Design, London Thames and Hudson, 2004, pp.160, ISBN: 0500301166
---
More on graphic design
More on web design
More on technology
More on digital media
---