chronology and works of  The Master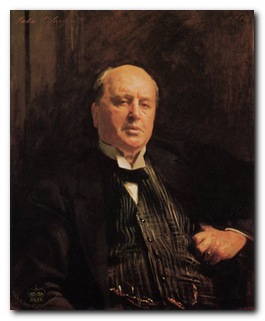 1843. Henry James was born on 15 April at Washington Place, New York City. His grandfather was one of the first American millionaires. Father a theologian and philosopher. James's brother William became psychologist and author of Varieties of Religious Experience.
1845-55. Childhood in Albany (State capital) and New York City, plus travelling in Europe.
1855-58. Attends schools in Geneva, London, and Paris, and is privately tutored.
1858. Family settles in Newport, Rhode Island.
1859. At scientific school in Geneva. Studies German in Bonn.
1861. American civil war begins – James develops a bad back. Studies art briefly.
1862-63. Spends a year studying Law at Harvard.
1864. Family settles in Boston, then Cambridge. James starts writing – and publishing – short stories and reviews.
1865. His first story in Atlantic Monthly – prestigious journal which went on to publish more of his work.
1869-70. Travels in England, France, and Italy. Death of his beloved cousin, Minny Temple.
1870. Back in Cambridge (MA). Published first novel, Watch and Ward.
1872-74. Travels with his sister Alice and aunt in Europe – greater part in Paris and Rome. Begins Roderick Hudson.
1874-75. Returns to New York City, writing literary journalism for the Nation. Three books published – Transatlantic Sketches, A Passionate Pilgrim, and Roderick Hudson.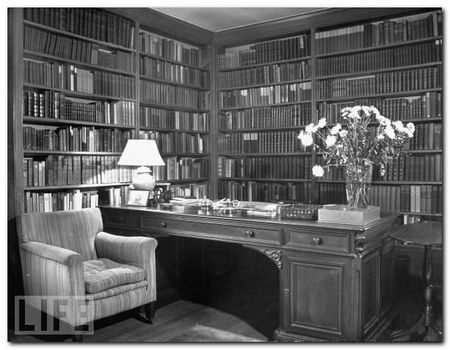 Henry James's study
1875-76. Spends a year in Paris – friendships with Flaubert, Turgenev, Zola, Daudet, and Edmund de Goncourt. Writes The American.
1876-77. Settles in London at Bolton Street, Picadilly. Visits Paris, Florence, and Rome.
1878. His story 'Daisy Miller' establishes his fame on both sides of the Atlantic. Writes critical essays French Poets and Novelists.
1879-82. Writes the great novels of his 'early' to 'middle' periods – The Europeans, Washington Square, Confidence, The Portrait of a Lady.
1882-83. Revisits America – the death of his parents.
1884-86. Resumes residence in London. His sister Alice comes to live near him. Publishes fourteen-volume collection of his novels and tales.
1886. Takes flat in De Vere Gardens. Publishes The Bostonians and The Princess Cassamassima.
1887. Long stay in Italy, mainly in Florence and Venice. 'The Aspern Papers', The Reverberator, 'A London Life'. Friendship with Constance Fenimore Woolson (grand-niece of Fenimore Cooper) but remains a bachelor.
1888. Partial Portraits and various volumes of tales
1889. James begins to take an interest in the theatre – publishes The Tragic Muse.
1890-01. 'The Dramatic Years' James seeks to gain a reputation in the theatre. Dramatises The American, which has a short run. Writes four comedies, which are rejected by producers.
1892. Death of sister Alice James.
1894. Miss Woolson commits suicide in Venice. James journeys to Italy and visits her grave in Rome (c.f. – 'The Beast in the Jungle').
1895. His play Guy Domville is booed off stage on first night. James deeply depressed, abandons writing for the theatre and returns to novels.
1897. Settles at Lamb House in Rye, Sussex. Friendly with Joseph Conrad. Writes 'The Turn of the Screw' and What Masie Knew.
1899-1900. 'The Late Period'. Begins composing by dictation. The Awkward Age, The Sacred Fount.
1902-1904. Writes The Ambassadors, The Wings of the Dove, and The Golden Bowl.
1905. Revisits United States after an absence of twenty-five years. Lectures on Balzac.
1906-10. The American Scene. Edits the twenty-four volume 'New York Edition' of his selected works and writes the prefaces which give an account of the genesis of the stories.
1910. Death of brother William James.
1913. Writes the autobiographical accounts A Small Boy and Others, and Notes of a Son and Brother.
1914. Notes on Novelists. Begins war work, visiting wounded in hospitals.
1915. Becomes a British subject.
1916. Given Order of Merit. Falls in love with a Swedish sailor, and dies thinking he is Napoleon. Ashes buried in Cambridge (MA).
1976. Commemorative tablet unveiled in Poets' Corner of Westminster Abbey.
---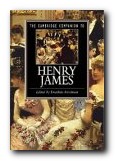 The Cambridge Companion to Henry James is intended to provide a critical introduction to James' work. Throughout the major critical shifts of the past fifty years, and despite suspicions of the traditional high literary culture that was James' milieu, as a writer he has retained a powerful hold on readers and critics alike. All essays are written at a level free from technical jargon, designed to promote accessibility to the study of James and his work.
---
Henry James – web links

Henry James at Mantex
Biographical notes, study guides, tutorials on the Complete Tales, book reviews. bibliographies, and web links.

The Complete Works
Sixty books in one 13.5 MB Kindle eBook download for £1.92 at Amazon.co.uk. The complete novels, stories, travel writing, and prefaces. Also includes his autobiographies, plays, and literary criticism – with illustrations.

The Ladder – a Henry James website
A collection of eTexts of the tales, novels, plays, and prefaces – with links to available free eTexts at Project Gutenberg and elsewhere.

A Hyper-Concordance to the Works
Japanese-based online research tool that locates the use of any word or phrase in context. Find that illusive quotable phrase.

The Henry James Resource Center
A web site with biography, bibliographies, adaptations, archival resources, suggested reading, and recent scholarship.

Online Books Page
A collection of online texts, including novels, stories, travel writing, literary criticism, and letters.

Henry James at Project Gutenberg
A major collection of eTexts, available in a variety of eBook formats.

The Complete Letters
Archive of the complete correspondence (1855-1878) work in progress – published by the University of Nebraska Press.

The Scholar's Guide to Web Sites
An old-fashioned but major jumpstation – a website of websites and resouces.

Henry James – The Complete Tales
Tutorials on the complete collection of over one hundred tales, novellas, and short stories.

Henry James on the Internet Movie Database
Adaptations of James's novels and stories for the cinema and television – in various languages. Full details of directors and actors, production features, film reviews, box office, and even quizzes.
© Roy Johnson 2009
---
More on Henry James
More on literature
More on the novella
More on literary studies
More on short stories
---