tutorial, video, study resources, further reading
Howards End, (1910) is what's called a 'a State of England' novel, and is possibly Forster's greatest work – though that's just my opinion. Two families are contrasted: the intellectual and cultivated Schlegels, and the capitalist Wilcoxes. A marriage between the two leads to spiritual rivalry over the possession of property. Following on their social coat tails is a working-class would-be intellectual who is caught between two conflicting worlds. The outcome is a mixture of tragedy and resignation, leavened by hope for the future in the young and free-spirited.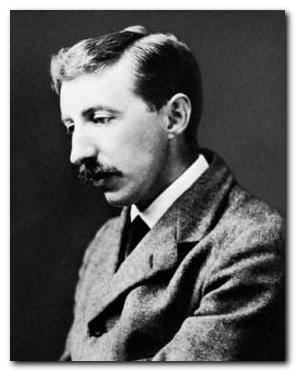 E.M.Forster
E.M. Forster is a bridge between the nineteenth and the twentieth century novel. He documents the Edwardian and Georgian periods in a witty and elegant prose, satirising the middle and upper classes he knew so well.
He was a friend of Virginia Woolf, with whom he worked out some of the ground rules of literary modernism. These included the concept of 'tea-tabling' – making the substance of serious fiction the ordinary events of everyday life. He was also a member of The Bloomsbury Group.
His novels grew in complexity and depth, until he eventually gave up fiction in 1923. This was because he no longer felt he could write about the subject of heterosexual love which he did not know or feel. Instead, he turned to essays – which are well worth reading.
---
Howards End – plot summary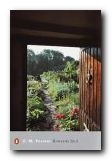 The book is about two families in England at the beginning of the twentieth century: the Wilcoxes, who are rich capitalists with a fortune made in the Colonies, and the half-German Schlegel sisters (Margaret and Helen), who have a lot in common with the real-life Bloomsbury Group. Running alongside as a narrative strand are the Basts, a couple who are struggling members of the lower-middle class. The Schlegel sisters try to help the poor Basts and try to make the Wilcoxes less prejudiced. The motto of the book is "Only connect…"
Only connect! That was the whole of her sermon. Only connect the prose and the passion and both will be exalted, and human love will be seen at its height. Live in fragments no longer.
The Schlegels frequently encounter the Wilcoxes. The eldest, Margaret Schlegel, becomes friends with Ruth Wilcox, whose most prized possession is her family house at Howards End. She wishes that Margaret could live there, as she feels that it might be in good hands with her.
Ruth's own husband and children do not value the house and its rich history, because notions of spiritual affinities are lost on them. Since Margaret and her family are about to be evicted from their London home by a developer, Ruth bequeaths the cottage to Margaret in a handwritten note on her deathbed. This is delivered to her husband from the nursing home, causing great consternation among the Wilcoxes. Mrs Wilcox's widowed husband Henry and his children burn the note without telling Margaret about her inheritance.
Over the course of several years, Margaret becomes friends with Henry Wilcox and eventually becomes engaged to him. The more free-spirited Margaret tries to get Henry to open up more, to little effect. Henry's elder son Charles and his wife meanwhile try to keep Margaret from taking possession of Howards End, even though she is going to be married to its owner.
Gradually, Margaret becomes aware of Henry's dismissive attitude towards the lower classes. On Henry's advice, Helen tells Leonard Bast to quit his respectable job as a clerk at an insurance company, because the company stands outside a protective group of companies and thus is vulnerable to failure. A few weeks later, Henry casually reverses his opinion, having entirely forgotten about Bast. But it is too late, and Bast has lost his tenuous hold on financial solvency.
Bast lives with Jacky, a former prostitute for whom he feels responsible and whom he eventually marries. Helen continues to try to help young Leonard Bast, but Henry will not countenance helping him. Then it is suddenly revealed that Basts's wife had previously been Henry's mistress in Cyprus. He had abandoned her, an expatriate English girl on foreign soil with no way to return home.
Margaret confronts Henry about his ill-treatment, and he is ashamed of the affair but unrepentant about his harsh treatment of her. In a moment of pity for the poor, doomed Bast, Helen has an affair with him. Finding herself pregnant, Helen leaves England to travel through Germany to conceal her condition, but eventually returns to England when she receives news of her Aunt Juley's illness.
She refuses a face-to-face meeting with Margaret in an effort to hide her pregnancy but is fooled by Margaret – acting on the advice of Henry – into a meeting at Howards End. Henry and Margaret plan an intervention with a doctor, thinking Helen's evasive behavior is a sign of mental illness. When they come upon Helen at Howards End, they also discover the pregnancy.
Margaret tries in vain to convince Henry that if he can countenance his own affair, he should forgive Helen hers. Mr Bast arrives having been tormented by the affair wishing to speak with Helen and reconcile however, Henry's son, Charles, attacks Bast for the dishonor he has brought to Helen, and accidentally kills him. Charles is charged with manslaughter and sent to jail for three years.
The ensuing scandal and shock cause Henry to re-examine his life and he begins to connect with others. He bequeaths Howards End to Margaret, who states that it will go to her nephew – Helen's son by Bast – when she dies. Helen reconciles with her sister and Henry, and decides to raise her child at Howards End.
---
Study resources

Howards End – Penguin Classics -Amazon UK

Howards End – Penguin Classics -Amazon US

Howards End – Kindle eBook edition

Howards End – Blackstone audio books edition – Amazon UK

Howards End – Merchant-Ivory film on DVD – Amazon UK

Howards End – eBook versions at Gutenberg

Howards End – audioBook version at LibriVox

Howards End – Brodie's Notes – Amazon UK

Howards End – York Notes – Amazon UK

The Cambridge Companion to E.M.Forster – Amazon UK

E.M. Forster – biographical notes

E.M.Forster at Wikipedia – biographical notes, links

E.M.Forster at Mantex – tutorials, web links, study resources
---
Howards End – film version
The novel is arguably Forster's greatest work, and this film adaptation by Merchant-Ivory lives up to it as an achievement. It is well acted, with very good performances from Emma Thompson and Helena Bonham Carter as the Schlegel sisters, and Anthony Hopkins as the bully Willcox. Veteran luvvie and Trotskyist Vanessa Redgrave plays the mystic Mrs Willcox. The locations and details are accurate, and it gives an accurate rendition of the critical, poignant scenes in the original – particularly the conflict between the upper middle-class Wilcoxes and the working-class aspirant Leonard Bast. This is an adaptation I have watched several times over, and always been impressed.
1992 – screenplay by Ruth Prawer-Jhabvala

See reviews of the film at the Internet Movie Database
---
Principal characters
| | |
| --- | --- |
| Margaret Schlegel | cultured eldest sister, aged 29 |
| Helen Schlegel | romantic sister, in her early 20s |
| Tibby Schlegel | their younger brother |
| Henry Willcox | a rich industrialist |
| Ruth Willcox | his first wife, who owns Howards End |
| Charles Willcox | their priggish eldest son |
| Dolly Willcox | lightweight fertile wife to Charles |
| Paul Willcox | middle child, who goes to Nigeria |
| Evie Willcox | youngest child |
| Leonard Bast | young autodidactic clerk |
| Jacky Bast | a former prostitute |
| Aunt Juley | sister of deceased Mrs Schlegel |
| Percy Cahill | Dolly's uncle, who marries Evie |
---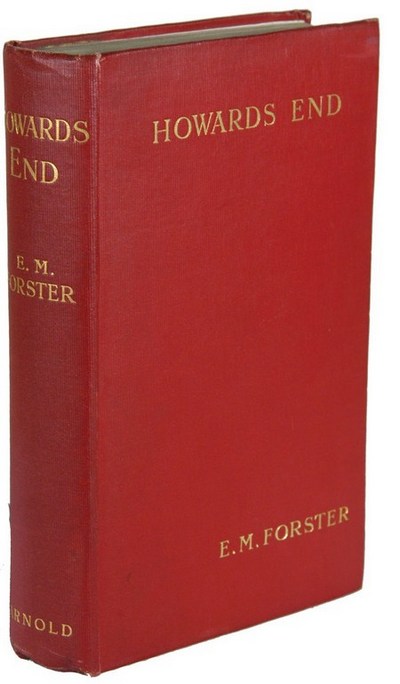 first edition – Arnold 1910
---
Further reading

David Bradshaw, The Cambridge Companion to E.M. Forster, Cambridge University Press, 2007

Richard Canning, Brief Lives: E.M. Forster, London: Hesperus Press, 2009

G.K. Das and John Beer, E. M. Forster: A Human Exploration, Centenary Essays, New York: New York University Press, 1979.

Mike Edwards, E.M. Forster: The Novels, London: Palgrave Macmillan, 2001

E.M. Forster, Aspects of the Novel, London: Penguin Classics, 2005

P.N. Furbank, E.M. Forster: A Life, Manner Books, 1994

Frank Kermode, Concerning E.M. Forsterl, London: Weidenfeld and Nicolson, 2009

Rose Macaulay, The Writings of E. M. Forster, New York: Barnes and Noble, 1970.

Nigel Messenger, How to Study an E.M. Forster Novel, London: Palgrave Macmillan, 1991

Wendy Moffatt, E.M. Forster: A New Life, London: Bloomsbury Publishing, 2010

Nicolas Royle, E.M. Forster (Writers and Their Work), Northcote House Publishers, 1999

Jeremy Tambling (ed), E.M. Forster: Contemporary Critical Essays, London: Palgrave Macmillan, 1995
---
Other works by E.M. Forster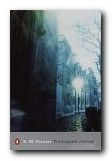 The Longest Journey (1907) is one for specialists, and is widely regarded as Forster's 'problem' novel. That is, it deals with important personal issues, but does not seem so well executed as his other works. Rickie Elliot sets out from Cambridge with the intention of writing. In order to marry the beautiful but shallow Agnes, however, he becomes a schoolmaster instead. This abandonment of personal values for those of the world leads him gradually into a living death of conformity and spiritual hypocrisy from which he eventually redeems himself – but at a tragic price.


Buy the book at Amazon UK


Buy the book at Amazon US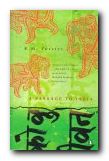 A Passage to India, (1923) was started in 1913 then finished partly in response to the Amritsar massacre of 1919. Snobbish and racist colonial administrators and their wives are contrasted with sympathetically drawn Indian characters. Dr Aziz is groundlessly accused of assaulting a naive English girl on a visit to the mystic Marabar Caves. There is a set piece trial scene, where she dramatically withdraws any charges. The results strengthen the forces of Indian nationalism, which are accurately predicted to be successful 'after the next European war' at the end of the novel. Issues of politics, race, and gender, set against vivid descriptions of Chandrapore and memorable evocations of the surrounding landscape. This is generally regarded as Forster's masterpiece.


Buy the book at Amazon UK


Buy the book at Amazon US
© Roy Johnson 2010
---
More on E.M. Forster
More on the novella
More on literary studies
More on short stories
---