his life, writings, and cultural context
Italo Svevo was the pen name of the Austro-Italian writer Aron Ettore Schmitz. He was born in 1861 in Trieste, which at that time was part of the Hapsburg Austro-Hungarian empire – and remained so until the end of the first world war. His mother was Italian, and his father a German Jewish businessman. He was educated with his brothers at a commercial school in Wurzburg, Germany, where he became fluent in the language. Italian was actually his second language, the first being the Triestine dialect which was used at home.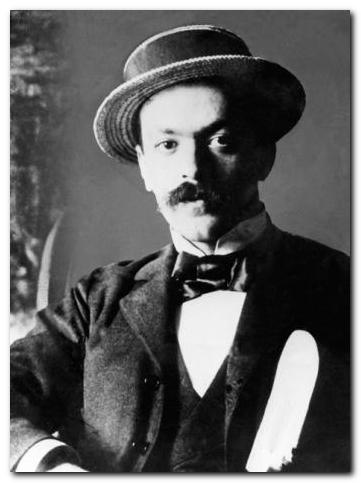 After two further years of business studies in Trieste, he was forced to abandon his studies when his father's glassware business went bankrupt. He took up employment as a correspondence clerk in the Viennese Union Bank, where he stayed for the next twenty years. During this time he produced his first novel, Una vita (A Life) (1893). Like all his other books, it was published at his own expense.
Following the death of his parents he married his cousin Livia Veneziano, the daughter of a wealthy Italian who manufactured specialised industrial paints used on warships. In 1897 he became a partner in his father-in-law's business and was quite successful in commercial activities, making profitable excursions to France and Germany, and setting up a branch of the company in England.
In 1898 he published his second novel Senilità (As a Man Grows Older). Both of these novels were largely ignored at the time, but in 1907 Svevo was enrolled at the Berlitz School of Languages to learn English, where his tutor was a twenty-five year old James Joyce, who had taken up exile in Trieste. Joyce read the novels and championed Svevo's work. The two men became great friends.
However, Svevo was discouraged by his lack of literary success, and appears to have given up writing completely around that time. He devoted the next twenty-five years to his work as a representative for the family paint business in which, despite his cultural and intellectual interests, he was successfully enterprising. He lived for some time in the borough of Greenwich in south London, documenting the differences he encountered in Edwardian English culture in a series of letters he wrote to his wife: This England is So Different: Italo Svevo's London Writings.
In 1925 when Svevo published La Conscienza di Zeno (Confessions of Zeno), Joyce arranged for the work to be translated into French and published in Paris. The work was critically acclaimed and marked his first major success. He entered into a second phase of creativity and produced a number of stories, a novella, and an unfinished novel. He spent the last years of his life lecturing on his own work and writing Further Confessions of Zeno, which was never completed. In 1928 he was involved in a motoring accident in Trieste and he died a few days later from his injuries.
---
Italo Svevo – principal works

1893 – Una vita (A Life)

1898 – Senilità (As a Man Grows Older

1925 – La conscienza di Zeno (Confessions of Zeno)

1926 – La novella del buon vecchio e della bella fanciulla

1926 – Una burla riuscita (A Perfect Hoax)

1927 – La madre (The Mother)
---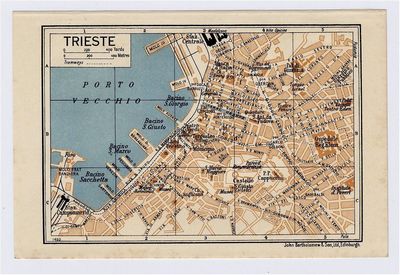 ---
Italo Svevo – study resources

A Life – Secker & Warburg- Amazon UK

A Life – Secker & Warburg – Amazon US

As A Man Grows Older – NYRB Classics – Amazon UK

As A Man Grows Older – NYRB Classics – Amazon US

Confessions of Zeno – Penguin Classics – Amazon UK

Confessions of Zeno – Penguin Classics – Amazon US

Italo Svevo: A Double Life – Clarendon Press – Amazon UK

Italo Svevo: A Double Life – Clarendon Press – Amazon US

Svevo's London Writings – Troubador Press – Amazon UK

Svevo's London Writings – Troubador Press – Amazon US
© Roy Johnson 2016
---
More on Italo Svevo
More on biography
More on literary studies
More on the arts
---