tutorial, study guide, commentary, further reading, web links
Ripley's Game (1974) is the third in a series of novels by Patricia Highsmith featuring her anti-hero Tom Ripley. He is an ambitious young American who has come from a poor background, but who has a taste for good quality living.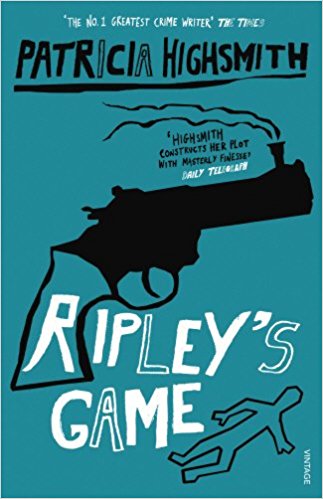 There are five novels in the series, which have become known collectively as The Ripliad. Each one is self-contained and can be enjoyed separately – but a knowledge of their chronological development adds a great deal of depth to their meaning – particularly the ironic contrasts between Ripley's refined social tastes and his shocking exploits.
---
Ripley's Game – commentary
Background
Ripley is living 'retired' in a quiet French village near Paris, married to Heloise Plisson. He has three sources of income – all gained illegally. The first is Dickie Greenleaf's inheritance, which he has appropriated by forging Dickie's will. The second is the remains of a business Derwatt Ltd centred on an artist Derwatt, who is now dead. The third is a courier service for illegal goods sent to him by an associate Reeves Minot from Hamburg.
He is also subsidised by a monthly allowance paid by Heloise's millionaire father Ripley spends his time gardening and occasionally painting, studying languages, and enjoying the haut cuisine of his French housekeeper
The main theme
As in the two preceding Ripley novels, the main theme underlying the dramatic main events of the novel is a relationship between Ripley and another male – in this case the Englishman Jonathan Trevanny. Ripley introduces him to Reeves as a potential assassin for no more reason that he insulted him at a party. "Oh, we've heard about you" says Jonathan innocently.
Ripley knows that Jonathan has a serious illness, and he knows that he is vulnerable. He wonders prospectively, and correctly, if such a person would be tempted by the prospect of easy money to commit a crime. He is correct: Jonathan accepts the offer.
But having set the snare and inveigled Jonathan into a world of murder and deception, Ripley begins to feel responsible for him. He joins Jonathan on the Mozart Express out of Munich to execute the Mafia murders, and he later invites him to defend Belle Ombre against an attack by Mafia hit men.
The main theme is not simply crime and its non-detection – it is the psychological relationship between two men. They appear to be antagonists or in opposition to each other – but are drawn closer by a perverse sort of logic.
It is significant that Ripley's wife Heloise is routinely absent when these developments are taking place. His primary attachments in the novels are to Dickie Greenleaf, Bernard Tufts, and Jonathan Trevanny – all men whose deaths he brings about.
Ripley is even correct about Jonathan's wife Simone – who hates Ripley for the havoc he brings to her family. Simone disapproves of Jonathan's association with Ripley, who she suspects of being a criminal (which he is). She thinks the money Jonathan gains is tainted with illegaility (which it is). And yet following Jonathan's death at the end of the novel, she is left with a numbered Swiss bank account containing forty thousand Francs, and when she spits at Tom en passant in the street, he realises that she has decided to stay quiet:
But if Simone hadn't decided to hang on to the money in Switzerland, she wouldn't have bothered spitting and he himself would be in prison.
For all Simone's strong Catholic morality Tom knows she has also bought a new house in Toulouse with this money, and is thus implicated in the overall crime..
Black humour
Many of the features of Ripley's character and the grand guignol elements of the plot require both a strong stomach and a willingness to share Patricia Highsmith's sense of black humour.
For instance, having implicated Jonathan Trevanny in the murder plot, Ripley is genuinely concerned about his 'innocence' and the delicacy of his sensibility. When the Mafiosa attack Belle Ombre, Ripley invites Jonathan to go into the kitchen so that he doesn't have to witness his garrotting of the Mafiosi Lippi.
The ending
There is a slightly unsatisfactory dramatisation in the finale of the narrative – and what might be called a 'false body count'. When four Mafia hit men arrive at Jonathan Trevanny's house, Ripley kills the first two of them with hammer blows to the head. He then escapes the scene, and the two deaths are later reported in the newspapers as 'two Italians, also shot'.
We know from the text that no shots were fired at the Mafiosi, so that account is not true. Now it is possible that Patricia Highsmith might be pointing to slipshod newspaper journalism here. But it is inconceivable that police would not know the difference between death by shooting and hammer blows. They would also want to know who had administered the blows – but the whole incident (three deaths in all) is glossed over and left unresolved.
---
Ripley's Game – film adaptations
Italian director Liliana Cavani takes a few liberties with the events of the novel for her 2003 screen adaptation. The film opens with a sequence that features Ripley and Reeves defrauding art dealers in Berlin. This is clearly a nod back to the Derwatt episodes of the previous novel Ripley Under Ground (1970). Cavani also transforms Ripley's house Belle Ombre into a much grander establishment than that described in the novel, and she relocates it to the Veneto region of Italy.
But apart from that the movie is faithful to the original. Film enthusiasts might wish to know that the Italian director left her entire film project unfinished. It was completed by its multi-talented star John Malkovich
Highsmith's novel was also previously adapted in 1977 as The American Friend by German director Wim Wenders, starring Dennis Hopper and Bruno Ganz.
---
Ripley's Game – study resources

Ripley's Game – Penguin – Amazon UK

Ripley's Game – Penguin – Amazon US

Ripley's Game – Kindle – Amazon UK

Ripley's Game – Kindle – Amazon US

Ripley's Game – DVD film – Amazon UK

Ripley's Game – DVD film – Amazon US

The American Friend – DVD film – Amazon UK

The American Friend – DVD film – Amazon US

Ripley Complete – Box Set – Amazon UK
---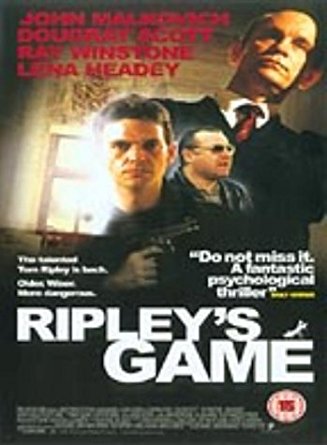 ---
The complete Ripliad
The Talented Mr. Ripley (1955)
Ripley Under Ground (1970)
Ripley's Game (1974)
The Boy Who Followed Ripley (1980)
Ripley Under Water (1991)
---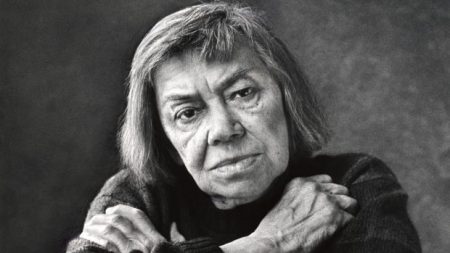 Patricia Highsmith
---
Ripley's Game – plot summary
Gangster Reeves Minot wants Tom Ripley to supply an assassin who will rid him of unwanted Mafia competition in the German gambling business. Tom refuses the job but thinks an innocent neighbour with leukaemia might do it for the money.
Jonathan Trevanny visits his local doctor to check on a rumour that his blood cancer is getting worse. He is reassured, but art shop owner Gauthier will not reveal who gave him the information. We learn that this was Ripley.
Tom writes to Reeves recommending Jonathan as a potential victim. Reeves visits Jonathan and makes his proposition – a huge payout for one piece of work. Jonathan immediately requests further medical tests, which are delayed.
Reeves writes offering to pay full expenses for a specialist in Germany. Jonathan travels to Hamburg where Reeves briefs him on the assassination. Jonathan has the tests and Reeves lays on all the necessary arrangements.
Jonathan collects his results, which are not good. He then goes to the U-Bahn and shoots Bianca the Mafia button man. He is not paid as promised, but goes home relieved.
Reeves produces more money and a numbered Swiss bank account – but he wants another assassination, which Jonathan refuses. Tom visits Jonathan, then tells Reeves to 'keep trying'.
Jonathan joins Reeves in Munich, has tests, then takes the Mozart Express for Paris. He is joined by Tom, who has begun to feel responsible for Jonathan. Tom uses a garrotte to murder the Mafia boss Marcangelo and one of his bodyguards. Then they throw the bodies off the train. Jonathan stops off in Strasbourg.
The bodyguard is not dead. Back in Villeperce, Tom reassures Jonathan. Reeves' flat in Hamburg is bombed. Tom buys a harpsichord for Heloise, and Jonathan buys a Chesterfield for Simone., who begins to be suspicious about the money and the connection with Ripley. Then art dealer Gathier is killed in a hit and run accident.
Reeves changes his name and moves to Amsterdam. The Mafia bodyguard is reported dead Simone finds the Swiss bank account and is hostile to Jonathan. Tom receives anonymous phone calls. He fears the Mafia are going to attack him at home. He invites Jonathan to join him – along with a gun.
The Mafiosi arrive. Jonathan kills the first, then Tom interrogates the second before killing him with his own garrotte. Suddenly, Simone arrives, sees the corpses, and is then sent home.
Tom and Jonathan drive south through the night, then set fire to the two bodies in the car. Jonathan then goes into hospital for a blood transfusion, whilst Tom tries to 'explain' to a hostile Simone – without success
The two cremated bodies are found, and Simone continues hostilities towards Jonathan. When Tom takes Jonathan home, they are attacked by further Mafia hit men. Tom kills two of them with a hammer. But then two more in a car shoot Jonathan, who dies. Reeves has been tortured by the Mafia and led them to Jonathan's house. Tom escapes with Reeves and despatches him to Zurich.
---
Ripley's Game – characters
| | |
| --- | --- |
| Tom Ripley | an American bon viveur living near Paris |
| Heloise Plisson | his rich young and attractive wife |
| Reeves Minot | an American gangster based in Hamburg |
| Jonathan Trevanny | an English picture-framer with leukaemia |
| Simone Trevanny | his French wife |
| Vito Marcangelo | a Mafia button man |
| Vincent Turoli | his Mafia bodyguard |
© Roy Johnson 2017
---
More Patricia Highsmith
Twentieth century literature
More on short stories
---