a selection of web-based archives and resources
This short selection of Samuel Beckett web links offers quick connections to resources for further study. It's not comprehensive, and if you have any ideas for additional resources, please use the 'Comments' box below to make your suggestions. Some of the university-based web sites tend to be old-fashioned in terms of design, but they are often rich in terms of the materials they contain.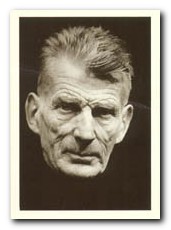 Samuel Beckett – web links

Samuel Beckett at Mantex
Biographical notes, complete bibliography, selected criticism, book reviews, videos, and web links.

Samuel Beckett Online Resources
This is a giant collection of papers, reviews, videos, journals. An old site, but packed with information. It looks very much like a labour of love by an enthusiast.

Samuel Beckett Exhibition at University of Texas
Biograhical notes, manuscripts, mini-essays, a timeline, and illustrations.

The Samuel Beckett Endpage
Performances, illustrated journals, interviews, and conferences

Samuel Beckett at the Internet Movie Database
Adaptations for the cinema and television – in various languages. Some very rare examples of television films of Beckett's shorter and less well known works. Full technical details of directors, actors, and production.

Samuel Beckett at Literary History.com
Collection of articles on literary criticism, plus reviews.

Echo's Bones – a newly discovered story

Samuel Beckett – at Wikipedia
Life and career, Works, Collaborators, Legacy, Honours and awards, Selected works, Further reading, Web links.
---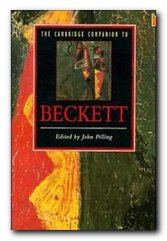 The Cambridge Companion to Beckett
The world fame of Samuel Beckett is due to a combination of high academic esteem and immense popularity. An innovator in prose fiction to rival Joyce, his plays have been the most influential in modern theatre history. This book provides thirteen introductory essays on every aspect of Beckett's work, some paying particular attention to his most famous plays (e.g. Waiting for Godot and Endgame) and his prose fictions (the 'trilogy' and Murphy). Other essays tackle his radio and television drama, his theatre directing and his poetry, followed by more general issues such as Beckett's bilingualism and his relationship to the philosophers.


Buy the book here
© Roy Johnson 2010
---
More on Samuel Beckett
Twentieth century literature
More on biography
---