Hogarth Press first edition book jacket designs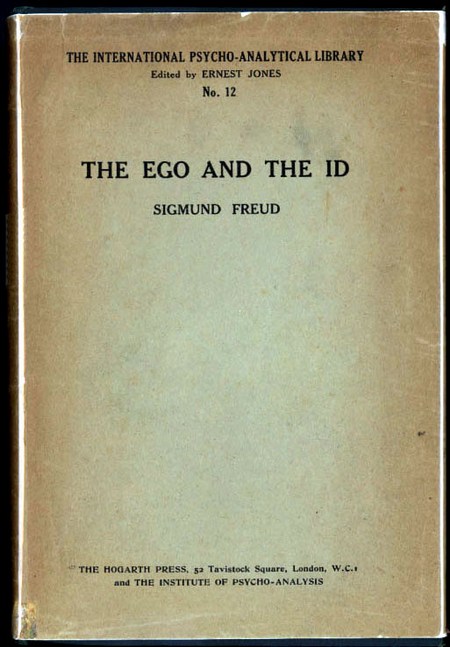 Sigmund Freud, The Ego and the Id (1927) The International Psycho-Analytic Library, No.12
"From 1922 to 1939 the International Psycho-Analytic Library offered nine of Freud's books and two Epitomes. Joan Riviere translated two of the nine books, James Strachey two books (Group Psychology and the Analysis of the Ego, 1922, and An Autobiographical Study, 1935), and Alix Strachey one book (Inhibitions, Symptoms, and Anxiety, 1936). Only four other translators were entrusted with translating Freud's books in the series: C.M.J. Hubback (Beyond the Pleasure Principle, 1922), W.D Robson-Scott (The Future of an Illusion, 1928). W.J.H. Sprott (New Introductory Lectures on Psycho-Analysis, 1933), and Katherine Jones (Moses and Monotheism, 1939)."
J.H. Willis Jr, Leonard and Virginia Woolf as Publishers: The Hogarth Press 1917-1941
It was James Strachey, Lytton Strachey's brother, who arranged to have the Hogarth Press become the publisher for the books of the International Psycho-Analytic Library in 1924. The Press bought the rights to the previously published titles in the ILP series, inheriting the already printed volumes (bearing the International Psycho-Analytic Press imprint) along with the rights to Freud's Collected Papers for £800. Thus the Hogarth Press became the publisher of Freud in English, making a major contribution to twentieth-century thought and increasing the international importance of the Press. Freud's Collected Papers also became one of the Press's most successful publications. Freud's reputation grew tremendously in the 1920s and 1930s. The Ego and the Id, along with other works by Freud, were an important part of the Press list for decades.
Elizabeth Willson Gordon, Woolf's-head Publishing: The Highlights and New Lights of the Hogarth Press
---
Hogarth Press studies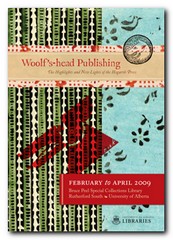 Woolf's-head Publishing is a wonderful collection of cover designs, book jackets, and illustrations – but also a beautiful example of book production in its own right. It was produced as an exhibition catalogue and has quite rightly gone on to enjoy an independent life of its own. This book is a genuine collector's item, and only months after its first publication it started to win awards for its design and production values. Anyone with the slightest interest in book production, graphic design, typography, or Bloomsbury will want to own a copy the minute they clap eyes on it.

Buy the book at Amazon UK


Buy the book at Amazon US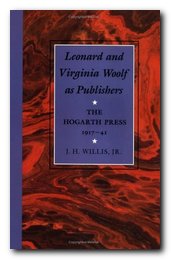 Leonard and Virginia Woolf as Publishers: Hogarth Press, 1917-41 John Willis brings the remarkable story of Leonard and Virginia Woolf's success as publishers to life. He generates interesting thumbnail sketches of all the Hogarth Press authors, which brings both them and the books they wrote into sharp focus. He also follows the development of many of its best-selling titles, and there's a full account of the social and cultural development of the press. This is a scholarly work with extensive footnotes, bibliographies, and suggestions for further reading – but most of all it is a very readable study in cultural history.

Buy the book at Amazon UK


Buy the book at Amazon US
© Roy Johnson 2005
---