tutorial, study guide, commentary, further reading
The Adventures of Augie March (1954) was Saul Bellow's third novel. It was widely regarded as his 'breakthrough' work, in that it was not only different from his first two books but was a refreshingly new 'voice' in American fiction. That voice was a combination of urban vernacular speech with the sophisticated language of European literary and intellectual discourse. These elements were wrapped up in a freewheeling story that captures the modern city in all its vitality and the existential choices that faced man after the second world war.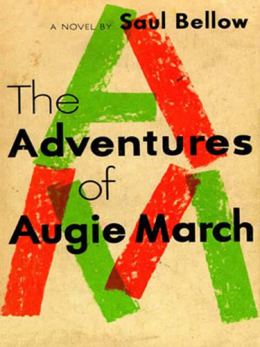 ---
The Adventures of Augie March – commentary
The picaresque novel
The Adventures of Augie March can be seen as a modern form of the picaresque novel. The picaro was a rogue or rascal who featured as the hero in many examples of post-Renaissance literature. He was usually of lower-class origins: his fortunes varied rapidly from success to failure and disaster; he skirted the edges of criminality; his adventures usually involved travel; and he recounted his own history in a language which was plain and realistic.
Typical examples of novels in this genre include Cervantes' Don Quixote (1605), Defoe's Moll Flanders (1722), Henry Fielding's Tom Jones (1749), Voltaire's Candide (1759), and Thomas Mann's Confessions of Felix Krull (1954).
Picaresque novels rarely have any tightly organised plot. They are constructed from loosely related episodes as the hero encounters a succession of secondary characters who draw him into a series of temptations. These may lead variously to danger, opportunistic self-indulgence, brief periods of triumph, or impoverishment.
Augie's story certainly fits the stereotype, and he is at pains to stress his very humble origins. His father has deserted the family, his mother is virtually an invalid, and the household is run by an elderly matriarch they call 'Grandmother' but who is not actually related to them and seems to have been placed with the family by social workers.
Augie's younger brother Georgie is mentally retarded, and both poverty and hand-me-down clothes dominate the early chapters of the story. Bellow is quite frank about the real-life origins of his novel:
I remebered a pal of mine whose surname was August – a handsome, breezy, freewheeling kid … His father had deserted the family, his mother was, even to a nine-year-old kid, visibly abnormal, he had a strong and handsome older brother. There was a younger child who was retarded – and they had a granny who ran the show … I decided to describe their lives.
Augie is pulled between his poor origins and the chances for enrichment and social improvement that are placed by chance before him. He comes from the lower echelons of society and keeps being pulled back towards the gutter. However, it is noticeable that no matter how glamorous or tempting the offers of social ease and material prosperity might be, it is his roots in lower-class Jewish Chicago life that keep drawing him back and providing him with a sort of moral and spiritual stability.
It is in this sense that the novel was also a 'breakthrough' for Saul Bellow – because in writing it he mapped out elements of fiction and social concern which he was to develop for the rest of his writing life. His principal theme in all the novels and stories produced in the next four and a half decades was that of the Jew in America. His protagonists are immigrants, urban, with a past in Europe and a future they must devise for themselves.
Literary style
Saul Bellow is renowned for his novels which have fast-talking first person narrators. They are stories told by fictional characters who deliver the events of the narrative, an amusing commentary on contemporary society, and quasi-philosophic reflections – all at the same time. He also employs a style of narration which is a fascinating admixture of street language, colloquial expressions, slang, and the vocabulary of intellectual and even philosophic discourse.
What's more, this narrative voice was consciously developed, and is a reflection of Bellow's desire to fuse Eurocentric culture absorbed via his higher education with the American demotic in which he had been raised as the son of first-generation immigrants. He describes the exhilaration he felt at inventing a narrative voice that was distinct and new.
What I found was the relief of turning away from mandarin English and putting my own accents into the language My earlier books had been straight and respectable. As if I had to satisfy the demands of H. W. Fowler. But in Augie March I wanted to invent a new sort of American sentence. Something like a fusion of colloquialism and elegance … Street language combined with a high style.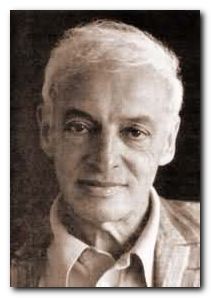 The genesis of the novel
In 1948 Saul Bellow was awarded a Guggenheim fellowship to spend time writing in Paris. He took with him the manuscript of a third novel on which he was working. Progress did not go well, so he abandoned the novel and
began writing about an ordinary family he had known years before, mixing with it elements from his own life history:
It poured out of me. I was writing many hours every day. In the next two years I seldom looked into Fowler's Modern English Usage … It was enormously exhilarating to take liberties with the language … For the first time I felt that the language was mine to do with as I wished.
Like many other writers he created an indelible picture of his home town (Chicago) whilst living abroad – just as Joyce created a memorable literary version of Dublin whilst living in Trieste, Zurich, and Paris. Bellow also mined a rich seam of themes, topics, and incidents that would be expanded into a whole sequence of stories, novellas, and novels that followed The Adventures of Augie March.
He celebrates the sheer heterogeneous nature of Chicago urban life, and does so with a prose style that reflects its overwhelming vitality. Early in the novel Augie befriends fellow street urchin Jimmy Klein and they discover the excitement of city life:
After this it wasn't hard for Jimmy to induce me to go downtown with him … to ride, if there was nothing better to do, in the City Hall elevator … In the cage we rose and dropped, rubbing elbows with bigshots and operators, commissioners, grabbers, heelers, tipsters, hoodlums, wolves, fixers, plaintiffs, flatfeet, men in Western hats and women in lizard shoes and fur coats, hothouse and arctic drafts mixed up, brute things and airs of sex, evidence of heavy feeding and systematic shaving, of calculations, grief, not-caring, and hopes of tremendous millions in concrete to be poured or whole Mississippis of bootleg whisky and beer.
---
The Adventures of Augie March – study materials
The Adventures of Augie March – Amazon UK
The Adventures of Augie March – Amazon US
The Adventures of Augie March – Classic Notes
The Adventures of Augie March – Study Guide
Saul Bellow – Essays – Amazon UK
Saul Bellow – Letters – Amazon UK
Cambridge Companion to Saul Bellow – Amazon UK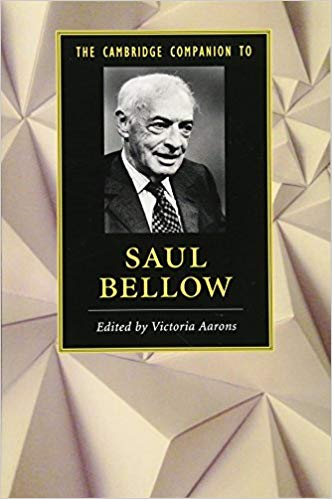 ---
The Adventures of Augie March – plot summary
I. Augie recalls the poverty of his Chicago childhood. He is raised largely by his matriarchal grandmother. His father has deserted the family, leaving his mother with three sons. His elder brother Simon is very studious, and his younger brother Georgie is mentally retarded.
II. As a young boy Augie delivers newspapers and advertising bills. His aunt Anna wants him to marry her daughter. Her brother, Five Properties, is in search of a wife.
III. Augie's family are ambitious for him, and are exasperated by his youthful misbehaviour. He works in Woolworth's basement with his brother. Simon finds him a better job, but he is sacked for incompetence. He plays truant from school and goes to vaudeville shows.
IV. Augie and his friend Jimmy Klein are caught pilfering during their Xmas vacation jobs at a department store. He has a teenage crush on Hilda Novison, an unattractive girl. Georgie is put into a care home, and Grandma Lausch loses her authority in the family.
V. Augie is employed to look after William Einhorn, a crippled grandee in a family real estate business. Although he suffers from paralysis, Einhorn lusts after women and engages in slightly dubious commerce.
VI. Augie still has no real purpose in life. Dingbat manages an amateur heavyweight boxer. The grandmother is transferred to a care home. The commissioner fades away and dies. After the funeral Augie helps Einhorn take stock of his debtors.
VII. The great depression of the late 1920s arrives, and the Einhorn empire collapses. Augie gets a job as a soda jerk and sees his brother Simon become more socially sophisticated. Augie takes part in a petty robbery organised by a poolroom friend. Einhorn reproaches him, but on Augie's graduation night he takes him out to a whorehouse as a celebratory treat.
VIII. Augie gets a job selling shoes in a department store, then progresses to work in Mr Renling's luxury sporting goods shop. He escorts Mrs Renling to a holiday resort and falls in love with an attractive fellow guest. The girl rejects him, but he is pursued by her sister, Thea Fenchel.
IX. The Renlings want to adopt Augie, but he rejects their offer and takes a job selling paint. When that fails, he joins a childhood friend smuggling illegal immigrants from Canada. He discovers their car is stolen, and they separate. Augie is reduced to hitch hiking and ends up in jail.
X. On return to Chicago he finds the Grandmother has died, and his mother has been taken in by neighbours. His brother has sold the household furniture, borrowed money from Einhorn, and lost it in a betting syndicate. He has also lost his fiancée to Five Properties. Augie gets a job washing dogs. His Mexican student friend teaches him the art of shoplifting – but Augie reads the books he steals. His brother Simon shows up and announces his semi-arranged marriage.
XI. Augie works as a caretaker's assistant in a student house and befriends Mimi Villars, a waitress with strong opinions. Simon introduces Augie to his new rich wife-to-be Charlotte Magnus and her all-embracing family. Simon gains money but loses personal integrity.
XII. Simon marries the rich Charlotte and wants Augie to profit from contact with this wealthy family. Augie takes up with Lucy Magnus but does not have marriage in mind. Simon puts more pressure on Augie in his work at the coal yard. Augie's friend Mimi becomes pregnant by her married and absent lover. Augie helps her to secure an abotion, but he is spotted by a friend of the Magnus family. The family break off his relationship with their daughter Lucy. Augie spends New Year's Eve in hospital, where Mimi is haemorrhaging.
XIII. Augie gets a job as a trade union organiser and he takes up with a Greek girl. But suddenly Thea Fenchel arrives in pursuit of him. He is sent to deal with an inter-union dispute and is beaten up.
XIV. He escapes, goes to Thea, then stays with her, giving himself up to a sudden passion. She is married, no longer rich, and is en route to Mexico to seek a divorce. She also has eccentric plans to hunt lizards with a trained eagle. His friends warn him against the plan.
XV. They drive to Mexico, recognising that they might have different goals in life. Thea purchases a wild eagle and they begin the laborious and painful process of trying to train it. In Mexico City, Thea has divorce proceedings with a lawyer.
XVI. They travel on to Thea's old family home. Augie is humane and sentimental about the eagle, whereas Thea wants it to be a savage killer. They socialise with cosmopolitan residents in the town. When they take the eagle to hunt Thea is angry that it will not attack an iguana.
XVII. Augie has a riding accident. His horse is killed and he is badly injured. Thea sells the eagle then starts collecting snakes. She and Augie begin to drift apart, and he takes up gambling. Eventually, they decide to move on.
XVIII. There is a party the night before departure. Augie gets drawn into helping a woman escape her husband who is wanted by the US government. They spend a night together in the mountains. Next day on return he has a heated argument with Thea who is jealous. She breaks with him and leaves for Chilpanzingo.
XIX. Augie goes into an emotional collapse for several days, then convinces himself that he can repair the damage and make a success of a renewed relationship with Thea. He learns that she has gone to Chilpanzingo with Talavera, a former lover. Fuelled by hatred and revenge in mind, he tracks her down and asks for a second chance, but she refuses him.
XX. Augies goes back to Mexico City and is sheltered by a Yugoslav Bolshevik. He is asked to be a bodyguard for the exiled Leon Trotsky, who wants to evade Stalin's GPU – but the scheme is called off.
XXI. After two years away, Augie returns to Chicago, calling to see his brother Georgie and his mother, who are both in care homes. His brother Simon has become a rich and successful businessman, but is loud and vulgar. Augie works as a research assistant for the eccentric millionaire Robey who wants to write a book about the history of happiness.
XXII. Time passes. Augie becomes a trainee teacher and takes up again with Sophie Geratis, who is now married. He has a quasi-Utopian dream to establish a model school for orphans. War breaks out, but he fails his medical examination. His brother Simon has an attractive mistress Renee. Simon's wife Charlotte discovers the deception, and Renee becomes pregnant.
XXIII. Augie enlists in the merchant navy. He spends his first weekend leave with Stella Chesney whom he met in Mexico. On the strength of this he thinks he has fallen in love, and the following weekend he asks her to marry him.
XXIV. A week before the wedding, lawyer Mintouchian regales Augie withe stories of adultery, deceit, and lying. One tale of a stolen necklace is about his own lover, Agnes Kuttner.
XXV. On his first naval posting Augie becomes an unofficial confidante to the rest of the crew. His ship is sunk by a submarine. He drifts in a lifeboat with Basteshaw, a carpenter-philosopher who claims he has reproduced life in cell forms. He has deranged and paranoid plans, and overpowers Augie, putting their lives at risk. Eventually they are picked up by a British ship and taken to recover in an Italian hospital.
XXVI. After the war Augie and Stella go to live in Paris where she works in an international film unit. He becomes a travelling salesman, doing illegal deals for Mantouchian. He discovers that Stella had a rich former lover with whom she still has complex and legally dubious dealings.
---
The Adventures of Augie March – characters
| | |
| --- | --- |
| Augie March | the narrator, a poor boy from Chicago |
| Georgie March | his younger brother who is retarded |
| Simon March | his elder brother who is studious and becomes rich |
| Grandma Lausch | a Jewish matriarch |
| Rebecca March | Augie's mother, who goes blind |
| Anna Coblin | Rebecca's cousin |
| Hyman Coblin | her generous husband |
| 'Five Properties' | Anna's brother |
| The Commissioner | head of a property company |
| William Einhorn | his son, who has polio |
| 'Dingbat' | Einhorn's half-brother |
| Arthur Einhorn | William's son, a university student |
| Mr Renling | owner of a luxury sporting goods store |
| Mrs Renling | his wife, who acts as a mother to Augie |
| Padilla | a poor Mexican student, maths wizard, and book thief |
| Mimi Villars | a waitress with strong opinions |
| Charlotte Magnus | Simon's wife, from a rich family |
| Sophie Geratis | a Greek chambermaid |
| Stella Chesney | a would-be actress, later Augie's wife |
| Agnes Kuttner | Stella's rich friend |
| Mintouchian | a rich Armenian lawyer |
© Roy Johnson 2018
---
More on Saul Bellow
More on the novella
More on short stories
Twentieth century literature
---