tutorial, study guide, web links, and further reading
A Silver Dish (1984) is one of five pieces in the collection Him with his Foot in his Mouth. The story was first published in The New Yorker for 25 September, 1978. The four other stories in the collection are Cousins, What Kind of Day Did You Have?, Him with his Foot in his Mouth, and Zetland: By A Character Witness.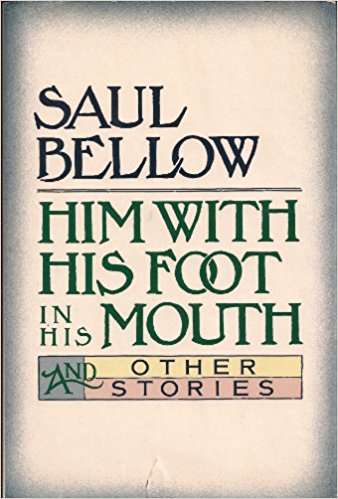 ---
A Silver Dish – commentary
This story is essentially one of ethnic and religious allegiance. Woody Selbst, like many of Saul Bellows' other protagonists, is the son of Jewish immigrants to America. His father Morris is a non-believing Jew, and his mother is a Christian convert who has brought up her son Woodrow in an environment of evangelical proselytising.
Woody appears to be religiously neutral—he respects his mother and is very sceptical about his father, who is a gambler, a womaniser, and a completely improvident parent. His father even cheats Woody out of his hard-earned part time savings in order to desert the family, and believes he is offering Woody a useful lesson in life—to trust nobody.
Pushing this dubious behaviour even further, his father pressures Woody into asking for financial support from his philanthropic sponsor the pious Mrs Skoglund. Despite his father's tales of needing to repay for someone else's misdeeds, Woody knows full well that his father is probably going to use the money to settle his own gambling debts—yet he assists him in this fraudulent enterprise.
The story reaches its emotional climax when his father steals a silver dish from Mrs Skoglund while they are in her house asking for financial assistance. Woody is shocked by his father's outrageous anti-social behaviour, and the two of them become locked in an Oedipal fight on the floor.
His father claims to have replaced the silver dish before they leave the house, but Woody is quite right – his father lies to him, steals the silver dish and pawns it. As a result of this theft Woody is expelled from the seminary where he is a student as Mrs Skoglund's protégé.
Nevertheless, when his father is later dying, Woody visits the hospital and climbs into the bed where his father is in his death throes—to hold him and prevent him pulling out the needles that are helping to keep him alive. It is his father to whom he gives his final allegiance – not his mother and the Christian fundamentalism she represents.
Father and son
Throughout the story Woody appears to be in conflict with his father. The improvident Morris deserts his family when Woody is young, and he sets up an irregular relationship with Halina, a Polish woman. He virtually steals from his own son, lies to him, and drags him into the hugely embarrassing episode of the stolen dish. At each stage he rationalises his bad behaviour as valuable (negative) lessons in life for his son.
And yet Woody's life turns out to be a close parallel to that of his father. Following the theft of the bowl, Woody lies to the people at the mission: 'He denied that he or Pop had touched Mrs Skoglund's property. The missing object – he didn't even know what it was – had probably been misplaced, and they would be very sorry on the day it turned up'. And as an adult in the narrative present of the story, Woody also has an ex-wife and a mistress, just like his father. He is also a risk-taker – smuggling hashish back through customs after his African holiday.
Religion
In religious terms the story is one of Woody's choice between Christianity and Judaism. Christianity is the institutional religion of the country in which he lives – America. Judaism is the religion of his family's cultural heritage as recent immigrants. This split is also echoed in his own family. His mother is a Christian convert, whilst his father is a non-believing Jew.
Woody has even been educated and converted to Christianity as a child – and bears witness in the services he attends. But it is significant that he is paid, bribed to do so. 'He was often sent by Aunt Rebecca to get up and tell a churchful of Scandinavians that he, a Jewish lad, accepted Jesus Christ. For this she paid him fifty cents.' Even more significant is that the goal of the mission is to convert Jews – as it has done in his own case.
In the narrative present of the story Woody is drinking coffee on a Sunday morning in his apartment above his office, surrounded by the clamour of church bells: 'the Ukrainian, Roman Catholic, Greek, Russian, African Methodist churches'. These are all branches of Christian belief, and it is against this summons to church attendance and Christian belief that he makes his final decision:
It wouldn't conclude as Mrs Skoglund, bribing him to round up Jews and hasten the Second Coming, imagined it, but in another way. This was his clumsy intuition.
Moreover, his choice is made explicitly between the two religious options represented by his parents. Despite his mother's virtues, and despite his father's shortcomings, it is his father's influence to which Woody gives his allegiance:
He was like a horseman from Central Asia, a bandit from China. It was Mother, from Liverpool, who had the refinement, the English manners. It was the preaching Reverend Doctor in his black suit. You have refinements, and all they do is oppress you? The hell with that.
---
A Silver Dish – resources

A Silver Dish – Penguin Classics – Amazon UK

A Silver Dish – Penguin Classics – Amazon US

A Saul Bellow bibliography

Saul Bellow – Collected Stories – Penguin Classics – Amazon UK

Saul; Bellow – Collected Stories – Penguin Classics – Amazon US

Saul Bellow (Modern Critical Views) – essays and studies – Amz UK

Saul Bellow (Modern Critical Views) – essays and studies – Amz US
Cambridge Companion to Saul Bellow – Amazon UK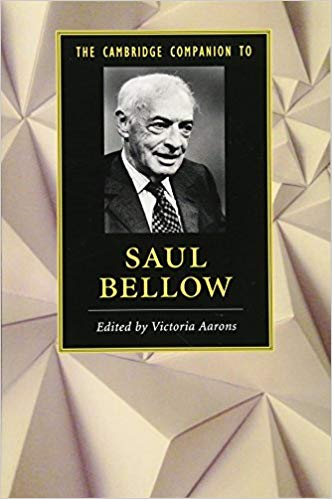 ---
A Silver Dish – plot synopsis
Woodrow (Woody) Selbst is a sixty year old Chicago building tile contractor with an ex-wife and a mistress. He has recently buried his father Morris. As a boy Woody was educated partly as a Christian, and his mother is an evangelical proselyte.
Surrounded by the sound of church bells on a Sunday morning, Woody confronts his grief in recollections of his youth during the Depression. His father deserted the family, and even cheated Woody out of his part-time savings to fund the escape.
Woody recalls a winter snowstorm when his father insists on visiting the devout Mrs Skoglund, Woody's patroness, to scrounge some money from her. Woody is reluctant and sceptical when Morris gives Mrs Skoglund a hard luck story about his business, claiming that he is trustworthy. Mrs Skoglund leaves them whilst she seeks guidance in prayer.
Whilst she is absent Morris steals a silver dish from her display cabinet. Woody is mortified with embarrassment and tries to retrieve the dish. The two of them scuffle and fall to the floor. Mrs Skoglund returns and gives them a cheque. Morris tells Woody he has replaced the dish.
A few days later it is revealed that he was lying, and Woody is expelled from the seminary in disgrace. His father has pawned the dish, and many years later confesses that he spent the money betting on horses. He also claims that he did his son a favour in separating him from Christian zealots.
As an adult Woody looks after his mother and his invalid sisters. His final recollection is his father's death in hospital, when he climbs into Morris's bed and holds him whilst he is dying.
---
A Silver Dish – characters
| | |
| --- | --- |
| Woodrow (Woody) Selbst | a Chicago building tile contractor |
| Morris Selbst | Woody's improvident father |
| Mrs Selbst | Woody's mother, an evangelical Christian |
| Halina | Morris's Polish mistress |
| Mrs Aase Skoglund | Woody's Swedish benefactor, a widow |
© Roy Johnson 2017
---
More on Saul Bellow
More on the novella
More on short stories
Twentieth century literature
---