tutorial, commentary, study resources, and web links
The Altar of the Dead (1895) holds a very high distinction amongst the stories of Henry James – for it is the one from the hundred or more that he wrote with which he said he was 'least dissatisfied'. And it is generally held in positive regard amongst literary critics, along with similar stories such as The Beast in the Jungle which he wrote a few years later. One amazing feature of this story is that it was turned down by several magazine editors, and only first published in the collection Terminations in 1895.
His great achievement in this story is to compress what seems like the entire adult lives of his characters into the space of a few pages. It is intensely focused in terms of location, characters, and tone. And whilst reading it, one actually feels that half a lifetime has passed.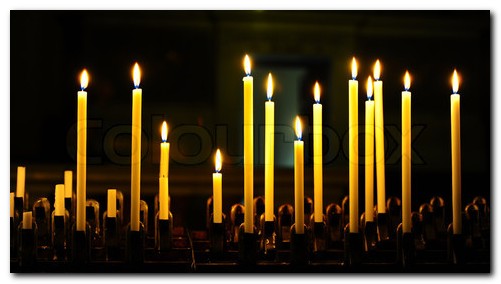 The altar of the dead
---
The Altar of the Dead – critical commentary
Interpretation
Some critics have seen the story as a fable which shows that love and forgiveness can conquer deep seated hostilities and cure old wounds. The woman has forgiven Acton Hague, and in the end Stransom too is prepared to add Hague to his list of the Remembered – though it is not clear if the 'one final candle' he intends for his altar is for Hague or for Stransom himself. This reading would see the last-minute change of heart on both their parts as a rather sad conclusion to a tale with a morally uplifting message.
A more critical reading however would see the story as a ghastly picture of two people who have rationalised their emotional emptiness as self-sacrifice. For like The Beast in the Jungle this is a story of lost opportunities, of missed chances, fear of 'life', and the choice of a spiritual 'death in life'. Both the principal characters have devoted their lives to the memory of someone dead – Stransom to Mary Antrim and his other friends, the woman to Acton Hague.
Even whilst we might admire their loyalty and firmness of purpose, their emotional investment is in something negative and life-denying. And they cling morbidly to these associations whilst all the time the chance of establishing a a healthy human relationship with each other is staring them in the face.
They appear to have so much in common – their devotion to lost friends and the steadfastness of their beliefs. Everything in the story appears to point to them having a mutual interest in forming a supportive emotional bond. But in fact both of them are very secretive with each other. Stransom deliberately withholds information about himself:
it was natural enough that of his previous life she should have ascertained only what he judged good to communicate. There were passages it was quite conceivable that even in the moments of tenderest expansion he should have withheld.
In other words he is emotionally costive, secretive, and withdrawn. She in her turn refuses to let him into her home until her aunt has died, because she fears what the aunt might reveal about her. It takes him 'years and years' to even learn her address.
It is then no wonder that the relationship between them is doomed to be unfulfilled. And yet there is a beautifully symbolic and delicately orchestrated scene of potential intimacy that takes place when Stransom visits her for the first time in her own home.
First of all she gives him an open invitation to return: 'You can always come now, you know'. Then she invites him into her own private room, which they reach via a 'narrow hall'. Once inside she sits beside him on a sofa and takes his hand in hers whilst she tells him she has forgiven Acton Hague.
The scene is very lightly suggestive of what could exist between them, and it is echoed in the final scene when she comforts him in the church as he is dying, but by then it is then Too Late.
Like The Beast in the Jungle there is a wonderful evocation of years and years slipping by as they both become older and nearer to death. At the start of the story Stransom is 'an elderly man' of fifty-five and by the repetition of small phrases such as 'months passed … years later … they were growing old together in their piety' – a whole lifetime seems to drift by, and at the end of only twenty pages he is expiring in the church from a weak heart. The woman when he first meets her at the music recital is 'pretty', yet in no time 'her faded beauty was like a summer twilight'
James certainly saw Stransom's devotion in quite a positive light in the plans he made for the story in his Notebooks:
He cherishes for the silent, for the patient, the unreproaching dead, a tenderness in which all his private need of something, not of this world, to cherish, to be pious to, to make the object of a donation, finds a sacred, and almost a secret, expression.
However, it should be borne in mind that James's notebooks entries recorded his original ideas for stories. The details and emphases might change during the process of composition. And conversely, his famous Prefaces which form the introductions to the New York Edition of The Novels and Tales of Henry James (1907-1909) were written a long time after the stories had been written and published. There is therefore considerable scope for post-rationalisation on James's part. And of course we do not need to take as authoritative writers' estimates of their own works. We should 'trust the tale, not the teller'.
---
The Altar of the Dead – study resources

The Complete Works of Henry James – Kindle edition – Amazon UK

The Complete Works of Henry James – Kindle edition – Amazon US

Complete Stories 1892—1898 – Library of America – Amazon UK

Complete Stories 1892—1898 – Library of America – Amazon US

The Altar of the Dead – Classic Reprints edition – Amazon UK

The Altar of the Dead – Kindle eBook edition

The Altar of the Dead – eBook formats at Project Gutenberg

The Altar of the Dead – audio book at LibriVox

The Complete Tales (Vol 9) – Paperback edition – Amazon UK

La Chambre Verte (The Vanishing Fiancée) – Film version – Amazon UK

The Altar of the Dead – Henry James's preface

The Cambridge Companion to Henry James – Amazon UK

Henry James at Wikipedia – biographical notes, links

Henry James at Mantex – tutorials, biography, study resources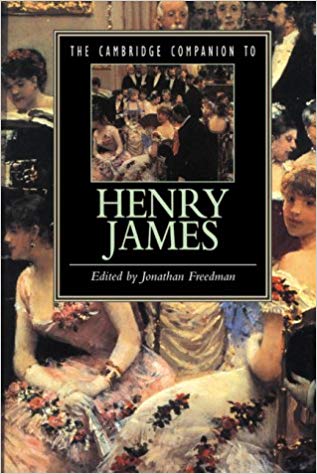 ---
The Altar of the Dead – plot summary
Distressed by the death of his fiancée, George Stransom devotes his adult life to keeping the memory of her alive. As he grows older, further names of friends are added to his personal roll call of the Dead.
In a cemetery he discovers an old church, inside which there is an empty altar that he decides to consecrate for his own personal use. He lights candles to the memory of all his dead friends – except one, Acton Hague, with whom he quarrelled.
In the course of his regular visits he meets a fellow mourner, a woman with whom he shares his altar. They know nothing personal about each other, except the fact that she is mourning one particular person, whilst he mourns several.
Following the death of her aunt, with whom she lives, the woman invites him to her home, where he realises that her mourning is for Acton Hague his former friend. Hague has done the woman some terrible wrong, but she has forgiven him. Feeling that he is getting older, Stransom wants her to devote herself to his shrine in the event of his own death. She wants him to add a candle for Acton Hague, but he refuses.
This difference splits them apart, and Stransom is left to realise that when he himself dies, the whole of his sacred memories will die with him. In failing health he returns to the church where he has a powerful vision of his former fiancée, and feels he ought to forgive Acton Hague.
His un-named woman friend has also returned to the church, having felt that their difference over Acton Hague is no longer significant. He offers to add another one candle on the altar, but she dismisses the idea. She has come to take up the memory of his collective – and she does so just as he dies beside her.
---
Principal characters
| | |
| --- | --- |
| George Stransom | an 'elderly man' of fifty-five |
| Mary Antrim | his former fiancée who died |
| Sir Acton Hague KCB | his old university friend, with whom he quarrelled |
| Paul Creston | his younger friend |
| Kate Creston | Creston's former wife, who died |
| Mrs Creston | his new (vulgar) wife |
| — | an un-named woman who Stransom befriends |
---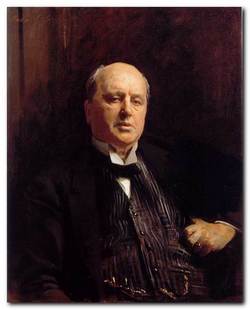 Henry James – portrait by John Singer Sargeant
---
Further reading
Biographical

Theodora Bosanquet, Henry James at Work, University of Michigan Press, 2007.

F.W. Dupee, Henry James: Autobiography, Princeton University Press, 1983.

Leon Edel, Henry James: A Life, HarperCollins, 1985.

Philip Horne (ed), Henry James: A Life in Letters, Viking/Allen Lane, 1999.

Henry James, The Letters of Henry James, Adamant Media Corporation, 2001.

Fred Kaplan, Henry James: The Imagination of Genius, Johns Hopkins University Press, 1999

F.O. Matthieson (ed), The Notebooks of Henry James, Oxford University Press, 1988.
Critical commentary

Elizabeth Allen, A Woman's Place in the Novels of Henry James London: Macmillan Press, 1983.

Ian F.A. Bell, Henry James and the Past, London: Palgrave Macmillan, 1993.

Millicent Bell, Meaning in Henry James, Cambridge (MA): Harvard University Press, 1993.

Harold Bloom (ed), Modern Critical Views: Henry James, Chelsea House Publishers, 1991.

Kirstin Boudreau, Henry James's Narrative Technique, Macmillan, 2010.

J. Donald Crowley and Richard A. Hocks (eds), The Wings of the Dove, New York: W.W. Norton and Company, 1978.

Victoria Coulson, Henry James, Women and Realism, Cambridge University Press, 2009.

Daniel Mark Fogel, A Companion to Henry James Studies, Greenwood Press, 1993.

Virginia C. Fowler, Henry James's American Girl: The Embroidery on the Canvas, Madison (Wis): University of Wisconsin Press, 1984.

Jonathan Freedman, The Cambridge Companion to Henry James, Cambridge University Press, 1998.

Judith Fryer, The Faces of Eve: Women in the Nineteenth Century American Novel, Oxford: Oxford University Press, 1976

Roger Gard (ed), Henry James: The Critical Heritage, London: Routledge, 1968.

Tessa Hadley, Henry James and the Imagination of Pleasure, Cambridge University Press, 2009.

Barbara Hardy, Henry James: The Later Writing (Writers & Their Work), Northcote House Publishers, 1996.

Richard A. Hocks, Henry James: A study of the short fiction, New York: Twayne Publishers, 1990.

Donatella Izzo, Portraying the Lady: Technologies of Gender in the Short Stories of Henry James, University of Nebraska Press, 2002.

Colin Meissner, Henry James and the Language of Experience, Cambridge University Press, 2009

John Pearson (ed), The Prefaces of Henry James, Pennsylvania State University Press, 1993.

Richard Poirer, The Comic Sense of Henry James, Oxford: Oxford University Press, 1967.

Hugh Stevens, Henry James and Sexuality, Cambridge University Press, 1998.

Merle A. Williams, Henry James and the Philosophical Novel, Cambridge University Press, 1993.

Judith Woolf, Henry James: The Major Novels, Cambridge University Press, 1991.

Ruth Yeazell (ed), Henry James: A Collection of Critical Essays, Longmans, 1994.
---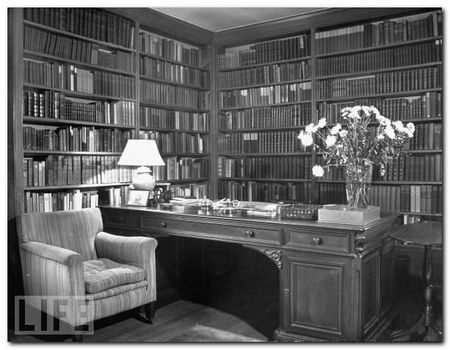 Henry James's study
---
Other works by Henry James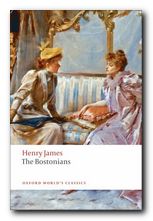 The Bostonians (1886) is a novel about the early feminist movement. The heroine Verena Tarrant is an 'inspirational speaker' who is taken under the wing of Olive Chancellor, a man-hating suffragette and radical feminist. Trying to pull her in the opposite direction is Basil Ransom, a vigorous young man from the South to whom Verena becomes more and more attracted. The dramatic contest to possess her is played out with some witty and often rather sardonic touches, and as usual James keeps the reader guessing about the outcome until the very last page.

Buy the book at Amazon UK


Buy the book at Amazon US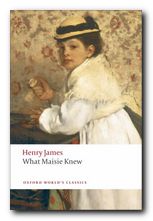 What Masie Knew (1897) A young girl is caught between parents who are in the middle of personal conflict, adultery, and divorce. Can she survive without becoming corrupted? It's touch and go – and not made easier for the reader by the attentions of an older man who decides to 'look after' her. This comes from the beginning of James's 'Late Phase', so be prepared for longer and longer sentences. In fact it's said that whilst composing this novel, James switched from writing longhand to using dictation – and it shows if you look carefully enough – part way through the book.

Buy the book at Amazon UK


Buy the book at Amazon US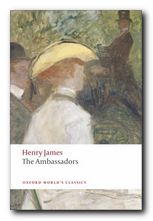 The Ambassadors (1903) Lambert Strether is sent from America to Paris to recall Chadwick Newsome, a young man who is reported to be compromising himself by an entanglement with a wicked woman. However, Strether's mission fails when he is seduced by the social pleasures of the European capital, and he takes Newsome's side. So a second ambassador is dispatched in the form of the more determined Sarah Pocock. She delivers an ultimatum which is resisted by the two young men, but then an accident reveals unpleasant truths to Strether, who is faced by a test of loyalty between old Europe and the new USA. This edition presents the latest scholarship on James and includes an introduction, notes, selected criticism, a text summary and a chronology of James's life and times.


Buy the book at Amazon UK


Buy the book at Amazon US
---
Henry James – web links

Henry James at Mantex
Biographical notes, study guides, tutorials on the Complete Tales, book reviews. bibliographies, and web links.

The Complete Works
Sixty books in one 13.5 MB Kindle eBook download for £1.92 at Amazon.co.uk. The complete novels, stories, travel writing, and prefaces. Also includes his autobiographies, plays, and literary criticism – with illustrations.

The Ladder – a Henry James website
A collection of eTexts of the tales, novels, plays, and prefaces – with links to available free eTexts at Project Gutenberg and elsewhere.

A Hyper-Concordance to the Works
Japanese-based online research tool that locates the use of any word or phrase in context. Find that illusive quotable phrase.

The Henry James Resource Center
A web site with biography, bibliographies, adaptations, archival resources, suggested reading, and recent scholarship.

Online Books Page
A collection of online texts, including novels, stories, travel writing, literary criticism, and letters.

Henry James at Project Gutenberg
A major collection of eTexts, available in a variety of eBook formats.

The Complete Letters
Archive of the complete correspondence (1855-1878) work in progress – published by the University of Nebraska Press.

The Scholar's Guide to Web Sites
An old-fashioned but major jumpstation – a website of websites and resouces.

Henry James – The Complete Tales
Tutorials on the complete collection of over one hundred tales, novellas, and short stories.
© Roy Johnson 2012
---
More tales by James
More on literature
More on the novella
More on literary studies
More on short stories
---