tutorial, commentary, study resources, and web links
The Awkward Age first appeared as a serial in Harper's Weekly in 1898-1899 and then as a book later in 1899. It was written during the same period as What Maisie Knew (1896) and The Turn of the Screw (1898) in which the innocence of the young is threatened by the behaviour of the adults amongst whom they live. The novel was written in the late phase of James's career, just after the period of his disastrous experiments in the theatre, and it seems to bear the traces of a theatrical conception. The narrative is progressed largely through conversation between the characters, and each 'book' of the novel's structure is based in a single location. There is very little action in the conventional sense of that term: people simply visit each other's sitting rooms and talk over tea.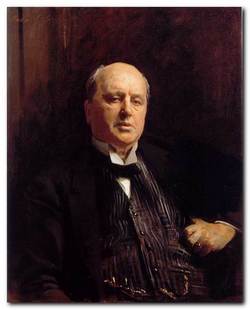 Henry James – by John Singer Sargeant
---
The Awkward Age – critical commentary
James's purported main issue is the vulnerability of Nanda, surrounded as she is by a variety of dubious adult influences. But she is not the dramatic centre of the narrative. James focuses his attention on the inconsequential issues of how much one adult character knows about another, or what fleeting liaison from the past might resurface to cause embarrassment.
At the start of the novel we are led to believe that Nanda is in need of protection, since she is surrounded by such bad influences in her parents and their friends – but by the end of the novel she has become as scheming and duplicitous as they are.
James tries his best to be funny in his introductions of characters, but they are not properly or fully realised and not dramatised, despite the presentation of the story via conversations – as on a stage.
He goes to endless lengths in spinning a web of subtleties regarding social relationships – but the characters are so vacuous and insignificant that there is little incentive for the reader to keep track of it all. Page after page is filled with vapid posturing, insincere flattery, snobbish one-upmanship, desperately contrived bon mots, and strained metaphors.
Lots of energy is expended by the characters making very oblique references to other people, usually via the use of ambiguous pronouns. It is not clear who they are talking about – both to readers and their interlocutors. Their references are mis-interpreted as part of the conversation and have to be spelled out and explained. The novel would be at least one third shorter if the characters made the subjects of their statements clear.
They also converse using the sorts of extended metaphors which James normally employs as a third person omniscient narrator in his other novels. Their conversations are extremely mannered and quite improbably unrealistic.
Social anxiety
The principal concerns of the characters are class anxiety, money, and the marriage market. There is also the concern for social status, property, and income common to the literature (and society) of this period. Characters take endless trouble to determine how much capital and annual income other people might have, as a clear indicator of their social worth and their potential for forming more profitable alliances.
Social indicators of the changing nature of society at the end of the nineteenth century include women smoking and using slang, and members of the upper class having to rent out their country houses to generate income. There is also repeated concern for what people are permitted to call each other – that is the use and prohibitions of using forenames only, nicknames, or formal titles. These seem very much a signal of social strain as the Victorian period came to an end.
What is slightly unusual in The Awkward Age is the fact that two important characters are sufficiently close to the bottom of their social class that they need paid employment (albeit in the form of sinecures). Vanderbank is a civil servant, and so is Edward Brookenham – his position having been bought with his wife's influence.
A biographical reading
The relationship between the elder Mr Longdon and the much younger Vanderbank is shot through with homo-erotic undertones. Both of them are bachelors. Longdon has failed to marry, despite his previous relationships with women – one of whom is Vanderbank's mother. The elder man 'takes a fancy' to the younger, and in a sense tries to 'procure' Nanda for him by offering to supply her dowry. The revelation scene where Longdon makes his financial proposal regarding Nanda is full of sexual innuendo and double entendres. It takes place late at night, just as they are about to go to bed, with the younger man lighting the elder's candle for him.
It is difficult to escape the sense that in this novel (and others of the late period) that James was wrestling subconsciously with his own latent homo-eroticism, which we know was a sub-text to his later years. He seems to put in play the alternative prospects of heterosexual marriage and bachelorhood in order to find good reasons for retaining the default setting of remaining single.
---
The Awkward Age – study resources

The Awkward Age – Oxford Classics – Amazon UK

The Awkward Age – Oxford Classics – Amazon US

The Awkward Age – Everyman Classics – Amazon UK

The Awkward Age – Everyman Classics – Amazon US

The Awkward Age – Penguin Classics – Amazon UK

The Awkward Age – Penguin Classics – Amazon US

The Awkward Age – Kindle eBook edition

The Awkward Age – (unabridged) Audio book

The Awkward Age – eBook editions at Gutenberg

The Awkward Age – HTML version (with notes)

The Awkward Age – Full text + James's Preface

The Cambridge Companion to Henry James – Amazon UK

Henry James at Wikipedia – biographical notes, links

Henry James at Mantex – tutorials, biography, study resources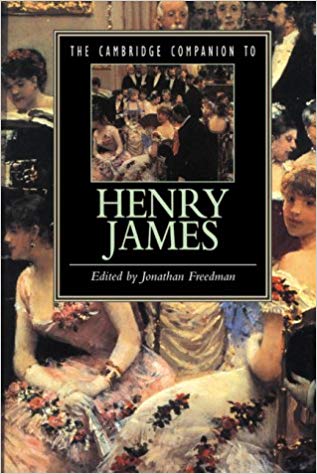 ---
The Awkward Age – plot summary
Mrs Brookenham and her husband Edward are the centre of a social group of upper-class people in London. Their daughter Fernanda has become of marriageable age, but has not yet been introduced into society. Nevertheless, she has young married women as friends, and this is considered by some as rather dangerous in terms of her limited knowledge of the world.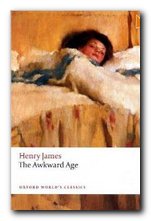 When Mr Longdon is introduced to their social circle, he is amazed at how closely 'Nanda' resembles her grandmother, with whom he was once in love. Mrs Brookenham decides to introduce Nanda into adult society, with the hope that she will secure a rich husband, preferably Mitchy, who is only the son of a shoemaker, but very wealthy. The first half of the novel is spent in exploring exactly what the characters know of each other's intentions. It also establishes Mrs Brookenham as a vivacious and manipulative woman who wishes to influence the lives of those around her for her own advantage – including her own daughter.
The plot (as such) starts mid way through the novel when Mr Longdon, moved by the similarity between Nanda and her grandmother, decides to bestow a substantial amount of money on her as a form of dowry. He reveals this in confidence to Vanderbank, hoping that he will offer to marry her. Instead, Van reveals the offer to Mrs Brookenham and to Mitchy.
Mitchy is porevailed upon to marry Aggie, which he does in order to please Nanda, with whom he is in love. When his marriage turns out to be disappointing, he solicits Nanda, who keeps him at bay by palming him off onto her mother.
We are led to believe (by the conventions of the realist novel) that Nanda is in love with 'Van', but when asked she denies the fact, and although Van flirts with her, he never declares a serious interest. Nanda is therefore left with only a dubious and ill-defined relationship with Mr Longdon, and at the end of the novel she is planning to go on a protracted holiday with him.
---
Principal characters
| | |
| --- | --- |
| Gustavus Vanderbank | a civil servant (34), the Deputy Chairman of the General Audit |
| Mr Longdon | wealthy older man (70+) who once had a relationship with both Van's and Mrs Brookenham's mothers |
| Edward Brookenham | a civil servant in charge of 'Rivers and Lakes' (a position bought with his wife's influence) |
| Mrs Brookenham | his wife (41) who is in love with Van |
| Harold Brookenham | their feckless son |
| Fernanda (Nanda) Brookenham | their attractive daughter (18) |
| Lady Julia | Mrs Brookenham's mother |
| Duchess Jane | Edward Brookenham's cousin, protectoress to Aggie |
| Agnesina (Little Aggie) | niece of the duchess |
| Mrs Tisley Grendon | friend of Nanda's |
| Mr Mitchett (Mitchy) | a chinless wonder, son of a shoemaker, with £40K p.a. |
| Lord Petherton | 'kept' by Mitchy |
| Carrie Donner | friend of Nanda's |
| Mrs Beach Donner | Carrie's mother |
| Lady Fanny Cashmore | sister of Mrs Grendon |
| Mr Cashmore | brother-in-law to Petherton – lends money to Harold Brookenham |
---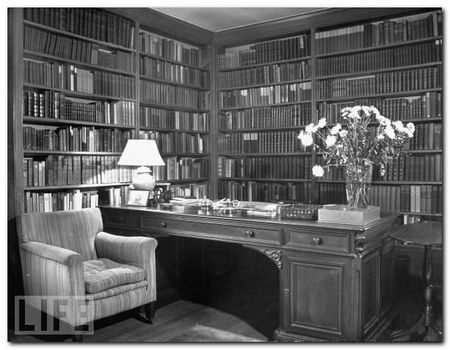 Henry James's study
---
Further reading
Biographical

Theodora Bosanquet, Henry James at Work, University of Michigan Press, 2007.

F.W. Dupee, Henry James: Autobiography, Princeton University Press, 1983.

Leon Edel, Henry James: A Life, HarperCollins, 1985.

Philip Horne (ed), Henry James: A Life in Letters, Viking/Allen Lane, 1999.

Henry James, The Letters of Henry James, Adamant Media Corporation, 2001.

Fred Kaplan, Henry James: The Imagination of Genius, Johns Hopkins University Press, 1999

F.O. Matthieson (ed), The Notebooks of Henry James, Oxford University Press, 1988.
Critical commentary

Elizabeth Allen, A Woman's Place in the Novels of Henry James London: Macmillan Press, 1983.

Ian F.A. Bell, Henry James and the Past, London: Palgrave Macmillan, 1993.

Millicent Bell, Meaning in Henry James, Cambridge (MA): Harvard University Press, 1993.

Harold Bloom (ed), Modern Critical Views: Henry James, Chelsea House Publishers, 1991.

Kirstin Boudreau, Henry James's Narrative Technique, Macmillan, 2010.

J. Donald Crowley and Richard A. Hocks (eds), The Wings of the Dove, New York: W.W. Norton and Company, 1978.

Victoria Coulson, Henry James, Women and Realism, Cambridge University Press, 2009.

Daniel Mark Fogel, A Companion to Henry James Studies, Greenwood Press, 1993.

Virginia C. Fowler, Henry James's American Girl: The Embroidery on the Canvas, Madison (Wis): University of Wisconsin Press, 1984.

Jonathan Freedman, The Cambridge Companion to Henry James, Cambridge University Press, 1998.

Judith Fryer, The Faces of Eve: Women in the Nineteenth Century American Novel, Oxford: Oxford University Press, 1976

Roger Gard (ed), Henry James: The Critical Heritage, London: Routledge, 1968.

Tessa Hadley, Henry James and the Imagination of Pleasure, Cambridge University Press, 2009.

Barbara Hardy, Henry James: The Later Writing (Writers & Their Work), Northcote House Publishers, 1996.

Richard A. Hocks, Henry James: A study of the short fiction, New York: Twayne Publishers, 1990.

Donatella Izzo, Portraying the Lady: Technologies of Gender in the Short Stories of Henry James, University of Nebraska Press, 2002.

Colin Meissner, Henry James and the Language of Experience, Cambridge University Press, 2009

John Pearson (ed), The Prefaces of Henry James, Pennsylvania State University Press, 1993.

Richard Poirer, The Comic Sense of Henry James, Oxford: Oxford University Press, 1967.

Hugh Stevens, Henry James and Sexuality, Cambridge University Press, 1998.

Merle A. Williams, Henry James and the Philosophical Novel, Cambridge University Press, 1993.

Judith Woolf, Henry James: The Major Novels, Cambridge University Press, 1991.

Ruth Yeazell (ed), Henry James: A Collection of Critical Essays, Longmans, 1994.
---
Other works by Henry James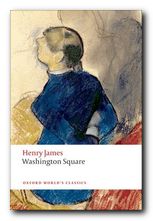 Washington Square (1880) is a superb early short novel, It's the tale of a young girl whose future happiness is being controlled by her strict authoritarian (but rather witty) father. She is rather reserved, but has a handsome young suitor. However, her father disapproves of him, seeing him as an opportunist and a fortune hunter. There is a battle of wills – all conducted within the confines of their elegant New York town house. Who wins out in the end? You will probably be surprised by the outcome. This is a masterpiece of social commentary, offering a sensitive picture of a young woman's life.


Buy the book from Amazon UK


Buy the book from Amazon US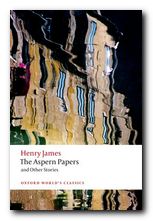 The Aspern Papers (1888) is a psychological drama set in Venice which centres on the tussle for control of a great writer's correspondence. An elderly lady, ex-lover of the writer, seeks a husband for her daughter. But the potential purchaser of the papers is a dedicated bachelor. Money is also at stake – but of course not discussed overtly. There is a refined battle of wills between them. Who will win in the end? As usual, James keeps the reader guessing. The novella is a masterpiece of subtle narration, with an ironic twist in its outcome. This collection of stories also includes three of his accomplished long short stories – The Private Life, The Middle Years, and The Death of the Lion.


Buy the book from Amazon UK


Buy the book from Amazon US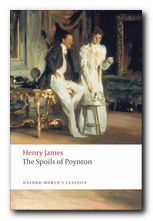 The Spoils of Poynton (1896) is a short novel which centres on the contents of a country house, and the question of who is the most desirable person to inherit it via marriage. The owner Mrs Gereth is being forced to leave her home to make way for her son and his greedy and uncultured fiancee. Mrs Gereth develops a subtle plan to take as many of the house's priceless furnishings with her as possible. But things do not go quite according to plan. There are some very witty social ironies, and a contest of wills which matches nouveau-riche greed against high principles. There's also a spectacular finale in which nobody wins out.


Buy the book from Amazon UK


Buy the book from Amazon US
---
Henry James – web links

Henry James at Mantex
Biographical notes, study guides, tutorials on the Complete Tales, book reviews. bibliographies, and web links.

The Complete Works
Sixty books in one 13.5 MB Kindle eBook download for £1.92 at Amazon.co.uk. The complete novels, stories, travel writing, and prefaces. Also includes his autobiographies, plays, and literary criticism – with illustrations.

The Ladder – a Henry James website
A collection of eTexts of the tales, novels, plays, and prefaces – with links to available free eTexts at Project Gutenberg and elsewhere.

A Hyper-Concordance to the Works
Japanese-based online research tool that locates the use of any word or phrase in context. Find that illusive quotable phrase.

The Henry James Resource Center
A web site with biography, bibliographies, adaptations, archival resources, suggested reading, and recent scholarship.

Online Books Page
A collection of online texts, including novels, stories, travel writing, literary criticism, and letters.

Henry James at Project Gutenberg
A major collection of eTexts, available in a variety of eBook formats.

The Complete Letters
Archive of the complete correspondence (1855-1878) work in progress – published by the University of Nebraska Press.

The Scholar's Guide to Web Sites
An old-fashioned but major jumpstation – a website of websites and resouces.

Henry James – The Complete Tales
Tutorials on the complete collection of over one hundred tales, novellas, and short stories.

Henry James on the Internet Movie Database
Adaptations of James's novels and stories for the cinema and television – in various languages. Full details of directors and actors, production features, film reviews, box office, and even quizzes.
© Roy Johnson 2011
---
More on Henry James
More on literature
More on the novella
More on literary studies
More on short stories
---