tutorial, commentary, study resources, and web links
The Birthplace was first published in the collection The Better Sort in 1903. It is collected in Volume XI of The Complete Tales of Henry James (Rupert Hart-Davis) 1964.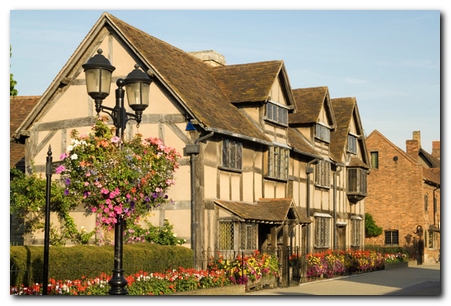 Shakespeare's birthplace
---
The Birthplace – critical commentary
On the surface this appears to be a mildly amusing satirical dig at what we now call the 'heritage industry'. Tourists and particularly foreigners flock to see the birthplace of a famous person in the hope that having seen some object or been in the same room as that person, they will thereby have some sort of transcendental experience that will provide them with a deep understanding of art, writing, philosophy, or other cultural value.
Maurice Gedge is appalled that the previous wardens (represented by Miss Putchin) and the visiting 'pilgrims' are interested in the place but not in the Work. They wish to see the birthplace, but are not interested in what the person born there created. And in Shakespeare's case, even the authenticity of the birthplace is in doubt, since so little is known about him.
Rather cleverly, without ever naming him, James uses Shakespeare as a hook on which to hang his general argument. Very little is known about Shakespeare's life, but the trustees wish to squeeze every ounce of cultural capital out of the smallest possible association.
It is this that Maurice Gedge rebels against, and then in an ideological volt-face to save his and his wife's jobs, gives way to. He gives the pilgrims what they have come for – a cultural warm shower of half truths, romantic myths, and cultural platitudes.
But the story also contains within it a quite serious element of literary theory. It's known as 'the death of the author' and was first made famous in 1967 by the French literary critic Roland Barthes. The theory, put in a very over-simplified form, is that there is no possible way to prove any causal link between authors' lives and the works they produce. Therefore we should concentrate our critical attention onto the works themselves, not their authors. The novelist D.H. Lawrence put it another way when he said "Trust the tale, not the teller".
That is the theory discussed between Maurice Gedge and Mr B.D. Hayes on the occasion of his first visit. Hayes quotes from Hamlet: "'The play's the thing'. Let the author alone." Then he pushes the point further: "There should really, to clear the matter up, be no such Person". And Maurice Gedge agrees: "There is no such Person."
So – sixty-plus years before such ideas became formalised into what is now called 'critical theory', James was exploring the relationship between the Author and the Work. It has to be said that he was very resistant to any intrusions into his own private life, even though he had (until almost the end) very little to conceal. So it was a subject very dear to his heart.
---
The Birthplace – study resources

The Complete Works of Henry James – Kindle edition – Amazon UK

The Complete Works of Henry James – Kindle edition – Amazon US

Complete Stories 1898—1910 – Library of America – Amazon UK

Complete Stories 1898—1910 – Library of America – Amazon US

The Birthplace – Digireads reprint edition – Amazon UK

The Birthplace – eBook at Project Gutenberg

The Birthplace – read the story on line

The Cambridge Companion to Henry James – Amazon UK

The Prefaces of Henry James – Introductions to his tales and novels

Henry James at Wikipedia – biographical notes, links

Henry James at Mantex – tutorials, biography, study resources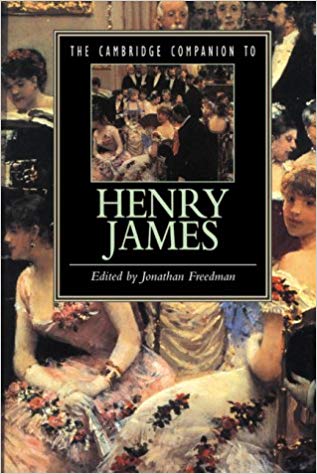 ---
The Birthplace – plot summary
Part I. Maurice Gedge, a librarian and failed schoolmaster, is given the opportunity by a sponsor to become warden of Shakespeare's birthplace (though Shakespeare is never actually named). Gedge and his wife start reading the Works and are determined to uphold the honour of His name.
Part II. Gedge is inducted into his custodial duties by one of the previous wardens, Miss Putchin. It becomes apparent that she (and the visitors) are more interested in the place as something like a holy shrine, rather than the famous person who lived there, or what he actually wrote.
Part III. Gedge takes to wandering round the house late at night to imbibe its spirit – but he realises that very few of its contents have any true connection or relationship with the Great Man. They are simply associated memorabilia, and the traces of previous visitors (or 'pilgrims' as they are called) in objects and signatures they have left behind.
Part IV. He begins to feel oppressed by the role he is required to play – trotting out 'facts' in which he does not believe in response to the demands of tourists. And he worries that the trustees might 'inspect' him and find him fraudulent. He tries to persuade his wife that they ought to admit the truth – that there are very few hard facts and very little evidence for all the claims being made about the place. She disagrees and argues that they ought to enhance the myths.
Part V. One day a young American couple arrive and Gedge finds that the husband agrees with him – that attention should be focused on the work of the great poet, and certainly not on such dubious items as the room where it was claimed (on no evidence) where he was born.
Part VI. Gedge feels his critical sense bolstered by this encounter, but he allows his scepticism to show through to the public. His original patron arrives as a representative of the trustees to give him a severe warning about 'spoiling the show'. Gedge agrees to his wife that he will change his approach in order to protect their jobs.
Part VII. Over a year later, the young American couple visit again. Gedge is apprehensive, but he realises that they must have come to see him, since they know his views. He puts on a bravura performance as a tourist guide, full of clichés and gushing trivia. It turns out that his fame for delivering this sort of thing has spread across the Atlantic. Now he worries that he might be overdoing things in performing this deceit, but his sponsor arrives and doubles his salary in recognition of the increased income from receipts at the Birthplace.
---
Principal characters
| | |
| --- | --- |
| Mr Grant-Jackson | a banker, chair of the Birthplace committee |
| Maurice Gedge | failed schoolmaster, librarian |
| Isabel Gedge | his wife |
| Miss Putchin | previous warden at the Birthplace |
| Mr and Mrs B.D. Hayes | American couple from New York City |
---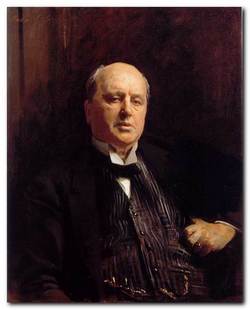 Henry James – portrait by John Singer Sargeant
---
Further reading
Biographical

Theodora Bosanquet, Henry James at Work, University of Michigan Press, 2007.

Philip Horne (ed), Henry James: A Life in Letters, Viking/Allen Lane, 1999.

Henry James, The Letters of Henry James, Adamant Media Corporation, 2001.

Fred Kaplan, Henry James: The Imagination of Genius, Johns Hopkins University Press, 1999
Critical commentary

Millicent Bell, Meaning in Henry James, Cambridge (MA): Harvard University Press, 1993.

Kirstin Boudreau, Henry James's Narrative Technique, Macmillan, 2010.

Daniel Mark Fogel, A Companion to Henry James Studies, Greenwood Press, 1993.

Jonathan Freedman, The Cambridge Companion to Henry James, Cambridge University Press, 1998.

Richard A. Hocks, Henry James: A study of the short fiction, New York: Twayne Publishers, 1990.

Colin Meissner, Henry James and the Language of Experience, Cambridge University Press, 2009

John Pearson (ed), The Prefaces of Henry James, Pennsylvania State University Press, 1993.
---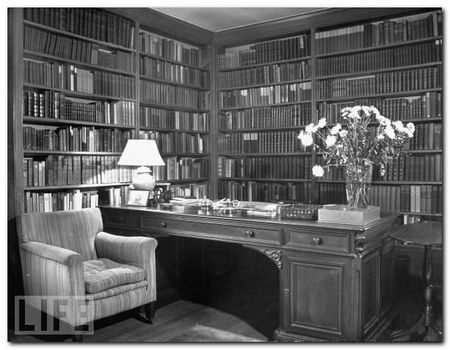 Henry James's study
---
Other works by Henry James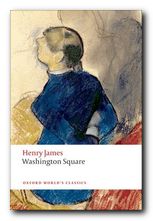 Washington Square (1880) is a superb early short novel, It's the tale of a young girl whose future happiness is being controlled by her strict authoritarian (but rather witty) father. She is rather reserved, but has a handsome young suitor. However, her father disapproves of him, seeing him as an opportunist and a fortune hunter. There is a battle of wills – all conducted within the confines of their elegant New York town house. Who wins out in the end? You will probably be surprised by the outcome. This is a masterpiece of social commentary, offering a sensitive picture of a young woman's life.


Buy the book from Amazon UK


Buy the book from Amazon US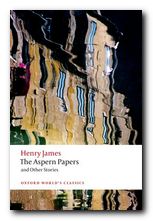 The Aspern Papers (1888) is a psychological drama set in Venice which centres on the tussle for control of a great writer's correspondence. An elderly lady, ex-lover of the writer, seeks a husband for her daughter. But the potential purchaser of the papers is a dedicated bachelor. Money is also at stake – but of course not discussed overtly. There is a refined battle of wills between them. Who will win in the end? As usual, James keeps the reader guessing. The novella is a masterpiece of subtle narration, with an ironic twist in its outcome. This collection of stories also includes three of his accomplished long short stories – The Private Life, The Middle Years, and The Death of the Lion.


Buy the book from Amazon UK


Buy the book from Amazon US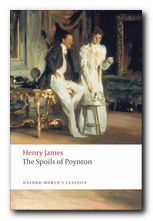 The Spoils of Poynton (1896) is a short novel which centres on the contents of a country house, and the question of who is the most desirable person to inherit it via marriage. The owner Mrs Gereth is being forced to leave her home to make way for her son and his greedy and uncultured fiancee. Mrs Gereth develops a subtle plan to take as many of the house's priceless furnishings with her as possible. But things do not go quite according to plan. There are some very witty social ironies, and a contest of wills which matches nouveau-riche greed against high principles. There's also a spectacular finale in which nobody wins out.


Buy the book from Amazon UK


Buy the book from Amazon US
---
Henry James – web links

Henry James at Mantex
Biographical notes, study guides, tutorials on the Complete Tales, book reviews. bibliographies, and web links.

The Complete Works
Sixty books in one 13.5 MB Kindle eBook download for £1.92 at Amazon.co.uk. The complete novels, stories, travel writing, and prefaces. Also includes his autobiographies, plays, and literary criticism – with illustrations.

The Ladder – a Henry James website
A collection of eTexts of the tales, novels, plays, and prefaces – with links to available free eTexts at Project Gutenberg and elsewhere.

A Hyper-Concordance to the Works
Japanese-based online research tool that locates the use of any word or phrase in context. Find that illusive quotable phrase.

The Henry James Resource Center
A web site with biography, bibliographies, adaptations, archival resources, suggested reading, and recent scholarship.

Online Books Page
A collection of online texts, including novels, stories, travel writing, literary criticism, and letters.

Henry James at Project Gutenberg
A major collection of eTexts, available in a variety of eBook formats.

The Complete Letters
Archive of the complete correspondence (1855-1878) work in progress – published by the University of Nebraska Press.

The Scholar's Guide to Web Sites
An old-fashioned but major jumpstation – a website of websites and resouces.

Henry James – The Complete Tales
Tutorials on the complete collection of over one hundred tales, novellas, and short stories.
© Roy Johnson 2012
---
More tales by James
More on literature
More on the novella
More on literary studies
More on short stories
---