tutorial, commentary, study resources, plot, and web links
The Great Condition first appeared in The Anglo-Saxon Review for June 1899. It next appeared in the collection The Soft Side published in London by Methuen in 1900. James wrote the tale whilst staying at Palazzo Barbaro in Venice, the home of Daniel Curtis and his wife Ariana. The Anglo-Saxon Review was owned by Lady Randolph Churchill, the American-born mother of British Prime Minister, Winston Churchill.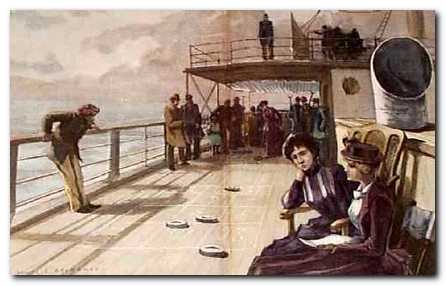 Transatlantic steamer
---
The Great Condition – critical commentary
The crux of this tale is the fact that neither Braddle nor Chilver can 'place' Mrs Dammerel socially as they would be able to do if she were European. That is, they do not know anything about her social background, which class she belongs to, who her relatives might be, or the extent of her wealth. These unknowns are also intensified by their fear that something scandalous might be attached to her life history. This notion of social checking is based on the fact that the upper class and aristocracy in Europe acts as a cohesive social group in which a person's provenance (and income) would be known to members of the group – or would at least be discoverable.
The tale also reveals what to contemporary readers will seem an astonishing lack of intimacy between two people who are preparing to be married. Braddle proposes to marry Mrs Dammerel, but
This issue reflects the fact that particularly amongst the upper classes, marriage in the nineteenth century and earlier was not regarded as a romantic or emotional attachment, so much as a financial arrangement and a class alliance. It had at its core a desire to preserve inherited wealth – which is why there is so much concern expressed about how much people were 'worth' or the size of their capital or annual income.
It is significant for instance that it is Braddle who wishes to search out any hidden secret from Mrs Dammerel's past. He is young and rich: whereas Chilver is not so wealthy, and has less concern and less capital to preserve. After their marriage they live in a modest home in what was then an unfashionable outer-London suburb – Hammersmith. So clearly Mrs Dammerel brought little wealth to the marriage.
A psychological reading of the story will not fail to recognise that the situation of two men being in love with the same woman is a classic case of sublimated homo-eroticism. This is a theme which James treated (consciously or unconsciously) in many of his tales [see The Path of Duty (1884) and The Middle Years (1893) for instance] but it is interesting to note its presence here in the earliest part of his oeuvre.
---
The Great Condition – study resources

The Complete Works of Henry James – Kindle edition – Amazon UK

The Complete Works of Henry James – Kindle edition – Amazon US

Complete Stories 1874—1884 – Library of America – Amazon UK

Complete Stories 1874—1884 – Library of America – Amazon US

The Cambridge Companion to Henry James – Amazon UK

Henry James at Wikipedia – biographical notes, links

Henry James at Mantex – tutorials, biography, study resources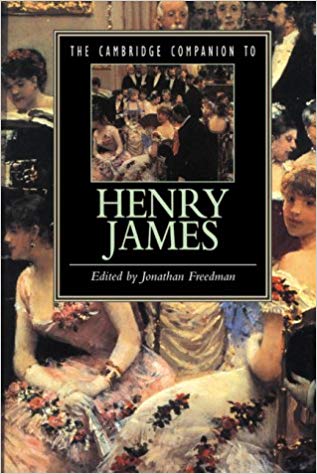 ---
The Great Condition – plot summary
Part I.   During a sea crossing from America, Bertram Braddle has committed himself to helping American widow Mrs Dammerel establish herself in England. But on reaching Liverpool late at night he is impatient to be in London the next morning and leaves her in the hands of his friend, Henry Chilver
Part II.   On the journey back from their visit to America, Chilver has observed with interest the close rapport Braddle struck up with Mrs Dammerel. Braddle has been to America to meet 'well-connected' people, and has now taken up with someone 'unknown' in society. Chilver also realises that he himself is in love with Mrs Dammerel.
Part III.   Ten days later the two men compare notes. Braddle wonders if Mrs Dammerel is 'all right' and admits that he is in love with her. Chilver feels a sense of loyalty to Braddle, and does not reveal his own feelings about Mrs Dammerel. Braddle fears that she might be concealing some episode or unseemly feature from her past. She has lost a husband and child, but Braddle cannot 'place' her socially as he would be able to with a European woman. She is a former singer who has given piano lessons. Chilver argues that proposing marriage might force her to reveal 'the worst' of her past.
Part IV.   Some weeks pass, and Braddle disappears. Chilver feels that he need no longer conceal his own interest in Mrs Dammerel. However, he receives a letter from Braddle announcing his engagement to her. Chilver wonders what she has revealed to Braddle, but when he visits them in Brighton there is no evidence of any revelation having been made. This only makes Chilver feel that there must be something to conceal. Braddle however tells him that she has revealed nothing – but simply accepted his proposal of marriage.
However, Braddle later reveals that Mrs Dammerel has admitted that there is 'something' in her past – but she will only reveal it six months after the marriage, by which time she is confident he will not want to know what it is.
Part V.   Braddle goes off in search of further information about Mrs Dammerel, during which time Chilver deepens his acquaintance with her and feels that he appreciates her without knowing any 'secrets' about her past. He almost convinces himself that her secret is the fact that she would prefer him as a husband – and so he proposes to her.
Part VI.   A year later Mrs Dammerel has married Chilver and the two men meet. Braddle has searched as far as the west coast of America and has found nothing about Mrs Dammerel. They try to re-establish their friendship. Braddle is rather nervous about it, and wants to know about 'the great condition' she has imposed, and what Chilver discovered after six months. Chilver tells him that he actually extended the period of not knowing up to one year.
Part VII.   When that year has elapsed, Braddle is visiting Chilver and his wife at their home in Hammersmith. He is surprised at how modest it is, and feels uncomfortable, even though the couple accept him as an old friend. Braddle asks Mrs Dammerel (now Mrs Chilver) if Chilver has requested the hidden information. He admits that he has been abroad searching for information about her. Finally she reveals to him on oath of secrecy what he wants to know – but invites him to infer it from his negative results – the fact that she has no secret past.
---
Principal characters
| | |
| --- | --- |
| Bertram Braddle | a rich young Englishman |
| Henry Chilver | his older friend, a lawyer |
| Mrs Dammerel | an American widow |
---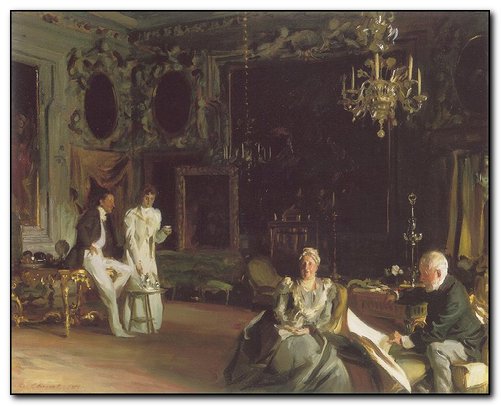 Interior Venice by John Singer Sargeant
---
Further reading
Biographical

Theodora Bosanquet, Henry James at Work, University of Michigan Press, 2007.

F.W. Dupee, Henry James: Autobiography, Princeton University Press, 1983.

Leon Edel, Henry James: A Life, HarperCollins, 1985.

Philip Horne (ed), Henry James: A Life in Letters, Viking/Allen Lane, 1999.

Henry James, The Letters of Henry James, Adamant Media Corporation, 2001.

Fred Kaplan, Henry James: The Imagination of Genius, Johns Hopkins University Press, 1999

F.O. Matthieson (ed), The Notebooks of Henry James, Oxford University Press, 1988.
Critical commentary

Elizabeth Allen, A Woman's Place in the Novels of Henry James London: Macmillan Press, 1983.

Ian F.A. Bell, Henry James and the Past, London: Palgrave Macmillan, 1993.

Millicent Bell, Meaning in Henry James, Cambridge (MA): Harvard University Press, 1993.

Harold Bloom (ed), Modern Critical Views: Henry James, Chelsea House Publishers, 1991.

Kirstin Boudreau, Henry James's Narrative Technique, Macmillan, 2010.

J. Donald Crowley and Richard A. Hocks (eds), The Wings of the Dove, New York: W.W. Norton and Company, 1978.

Victoria Coulson, Henry James, Women and Realism, Cambridge University Press, 2009.

Daniel Mark Fogel, A Companion to Henry James Studies, Greenwood Press, 1993.

Virginia C. Fowler, Henry James's American Girl: The Embroidery on the Canvas, Madison (Wis): University of Wisconsin Press, 1984.

Jonathan Freedman, The Cambridge Companion to Henry James, Cambridge University Press, 1998.

Judith Fryer, The Faces of Eve: Women in the Nineteenth Century American Novel, Oxford: Oxford University Press, 1976

Roger Gard (ed), Henry James: The Critical Heritage, London: Routledge, 1968.

Tessa Hadley, Henry James and the Imagination of Pleasure, Cambridge University Press, 2009.

Barbara Hardy, Henry James: The Later Writing (Writers & Their Work), Northcote House Publishers, 1996.

Richard A. Hocks, Henry James: A study of the short fiction, New York: Twayne Publishers, 1990.

Donatella Izzo, Portraying the Lady: Technologies of Gender in the Short Stories of Henry James, University of Nebraska Press, 2002.

Colin Meissner, Henry James and the Language of Experience, Cambridge University Press, 2009

John Pearson (ed), The Prefaces of Henry James, Pennsylvania State University Press, 1993.

Richard Poirer, The Comic Sense of Henry James, Oxford: Oxford University Press, 1967.

Hugh Stevens, Henry James and Sexuality, Cambridge University Press, 1998.

Merle A. Williams, Henry James and the Philosophical Novel, Cambridge University Press, 1993.

Judith Woolf, Henry James: The Major Novels, Cambridge University Press, 1991.

Ruth Yeazell (ed), Henry James: A Collection of Critical Essays, Longmans, 1994.
---
Other works by Henry James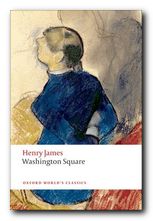 Washington Square (1880) is a superb early short novel, It's the tale of a young girl whose future happiness is being controlled by her strict authoritarian (but rather witty) father. She is rather reserved, but has a handsome young suitor. However, her father disapproves of him, seeing him as an opportunist and a fortune hunter. There is a battle of wills – all conducted within the confines of their elegant New York town house. Who wins out in the end? You will probably be surprised by the outcome. This is a masterpiece of social commentary, offering a sensitive picture of a young woman's life.


Buy the book from Amazon UK


Buy the book from Amazon US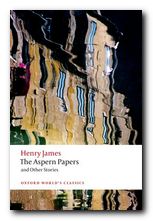 The Aspern Papers (1888) is a psychological drama set in Venice which centres on the tussle for control of a great writer's correspondence. An elderly lady, ex-lover of the writer, seeks a husband for her daughter. But the potential purchaser of the papers is a dedicated bachelor. Money is also at stake – but of course not discussed overtly. There is a refined battle of wills between them. Who will win in the end? As usual, James keeps the reader guessing. The novella is a masterpiece of subtle narration, with an ironic twist in its outcome. This collection of stories also includes three of his accomplished long short stories – The Private Life, The Middle Years, and The Death of the Lion.


Buy the book from Amazon UK


Buy the book from Amazon US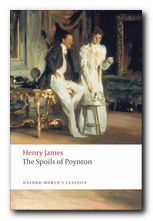 The Spoils of Poynton (1896) is a short novel which centres on the contents of a country house, and the question of who is the most desirable person to inherit it via marriage. The owner Mrs Gereth is being forced to leave her home to make way for her son and his greedy and uncultured fiancee. Mrs Gereth develops a subtle plan to take as many of the house's priceless furnishings with her as possible. But things do not go quite according to plan. There are some very witty social ironies, and a contest of wills which matches nouveau-riche greed against high principles. There's also a spectacular finale in which nobody wins out.


Buy the book from Amazon UK


Buy the book from Amazon US
---
Henry James – web links
Henry James at Mantex
Biographical notes, study guides, tutorials on the Complete Tales, book reviews. bibliographies, and web links.
The Complete Works
Sixty books in one 13.5 MB Kindle eBook download for £1.92 at Amazon.co.uk. The complete novels, stories, travel writing, and prefaces. Also includes his autobiographies, plays, and literary criticism – with illustrations.
The Ladder – a Henry James website
A collection of eTexts of the tales, novels, plays, and prefaces – with links to available free eTexts at Project Gutenberg and elsewhere.
A Hyper-Concordance to the Works
Japanese-based online research tool that locates the use of any word or phrase in context. Find that illusive quotable phrase.
The Henry James Resource Center
A web site with biography, bibliographies, adaptations, archival resources, suggested reading, and recent scholarship.
Online Books Page
A collection of online texts, including novels, stories, travel writing, literary criticism, and letters.
Henry James at Project Gutenberg
A major collection of eTexts, available in a variety of eBook formats.
The Complete Letters
Archive of the complete correspondence (1855-1878) work in progress – published by the University of Nebraska Press.
The Scholar's Guide to Web Sites
An old-fashioned but major jumpstation – a website of websites and resouces.
Henry James – The Complete Tales
Tutorials on the complete collection of over one hundred tales, novellas, and short stories.
© Roy Johnson 2013
---
More tales by James
More on literature
More on the novella
More on literary studies
More on short stories
---