tutorial, commentary, study resources, further reading
The House of Mirth (1905) was Edith Wharton's first major success as a novelist. She had published short stories before, and even a best-seller on interior design – The Decoration of Houses (1897). Indeed she went on in her prolific career to produce travel writing, essays, journalism, and memoirs. But from The House of Mirth onwards, she regarded herself as a serious novelist – even though she claimed that her apprenticeship to the art of fiction only ended with the publication of her novella Ethan Frome in 1911.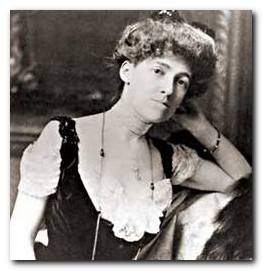 Edith Wharton – portrait
She wrote about a subject she knew intimately – the upper echelons of 'old money' New York society and their amazingly clannish not-to-say snobbish notions of what was and was not socially acceptable. Everything rested on the appearance of respectability, no matter how far its remoteness from the truth of things.
Like other forms of upper class and aristocratic society its main impetus towards the preservation of power and influence via marriages based on wealth – preferably inherited. The possession of a family fortune means that a complete nonentity such as Percy Gryce is regarded as a desirable catch for any New York matron wishing to marry off a daughter, whereas even someone as beautiful and intelligent as Lily Bart has been unable to locate a husband, because she has no grand inheritance and has fallen in the social pecking order since the collapse of her father's business. .
---
The House of Mirth – plot summary
Part I
Lily Bart is a twenty-nine year old New York woman who has been raised in an indulgent and well-to-do family. When her father's business crashes and both parents die, she is taken in by her rather strict and old-fashioned aunt Julia. Despite her good looks and lively intelligence Lily has been unable to find a husband and fears that her times and chances are running out. She is attracted to the lawyer Lawrence Selden, but he feels that he does not have enough money to afford marriage.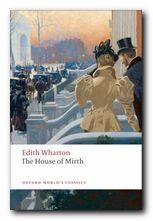 The novel begins with a scene in which Selden invites her to afternoon tea in his bachelor rooms – an innocent enough gesture, but one which ultimately is to have a decisive influence on her destiny. She is spotted by two people leaving the building, and both of them seek to profit from their knowledge later in the story. Lily mixes amongst people who are much wealthier than she is, and she feel both financially and socially disadvantaged. She entertains the notion of attracting Percy Gryce, a boring but wealthy young bachelor. However, distracted by her interest in Lawrence Selden, she misses her chance to captivate Gryce, and he marries somebody else.
Having accrued gambling debts, and feeling that she cannot afford to keep up with the set with whom she mixes, she turns in desperation to Gus Trenor, a businessman who agrees to help her financially – but under rather vague terms that Lily chooses not to understand. She thereby puts herself under his influence, which includes being friendly to Simon Rosedale, a Jewish businessman who is buying his way into polite New York society.
One day a cleaner from Selden's rooms (which Rosedale owns) blackmails Lily with some compromising letters she has salvaged from Selden's wastebasket – thinking they are from Lily. They are in fact from Bertha Dorset, a married woman, but Lily pays them to protect Selden – and keeps them.
Enjoying newfound affluence as a result of Gus Trenor's investment on her behalf, Lily is uncomfortable when he presses for reciprocal favours, but feels obliged to accept his ever closer friendship – even though he is married to one of her friends. In doing so, she develops something of an unfavourable reputation – which is reported to her aunt Julia by jealous rivals.
Gus Trenor eventually tricks her into joining him late at night in his town house where he is alone, and once again he presses her for reciprocity. Lily narrowly escapes his clutches, but is seen leaving the house by Lawrence Selden, who happens to be looking for her at the time.
Lily confesses her debts to aunt Julia, who refuses to help her. Finally Lily pins all her hopes on Lawrence Selden, who at one of their last meetings has declared that he could only help her by loving her. She has an appointment to meet him, but he doesn't come. Instead, Simon Rosedale arrives with an offer to help her out of her financial problems, which she politely refuses.
Part II
Lily is invited on to a Mediterranean cruise by Bertha Dorset, and this distraction allows her to put her financial and social worries behind her. But the invitation is a ruse to keep George Dorset occupied whilst Bertha enjoys an affair with Ned Silverton, a young man with poetic inclinations. When a rift between the Dorsets threatens to become public, they close ranks and Lily is expelled publicly from the cruise.
She returns to America to find that her Aunt has died, leaving the bulk of her estate to her longtime companion Gerty, and Lily a legacy of $10,000 – precisely the amount she owes to Gus Trenor. Rejected by her former friends, she begins to mix with 'new money' people who are trying to climb into fashionable New York society. She is pursued by George Dorset, but rejects his advances, and finally offers herself to Simon Rosedale. But he will only accept her if she uses Lawrence Selden's letters to bring about a truce with Bertha Dorset, which she refuses to do.
She goes to work as an assistant to a rich divorcee who is trying to gain entry into society, but Lily realises that this will once again tarnish her reputation, whether she is successful or not. So she then takes employment as a milliner, moves into a cheap lodging house, and begins to take comfort in drugs.
In despair, she finally sets out to reveal her possession of the letters to Bertha Dorset, but changes her mind when she realises that to do so will besmirch Lawrence Selden's name. Instead, she calls on him to say goodbye and burns the letters on the fire whilst he is making tea for her.
Next day Selden has finally decided to act on his intention to help Lily instead of being merely a spectator to her life. But he arrives to find that she has died of an overdose, leaving behind a cheque to pay for all her debts to Gus Trenor.
---
The House of Mirth – study resources

The House of Mirth – Oxford World Classics – Amazon UK

The House of Mirth – Oxford World Classics – Amazon US

The House of Mirth – Wordsworth Classics – Amazon UK

The House of Mirth – Wordsworth Classics – Amazon US

The House of Mirth – Norton Critical Editions – Amazon US

The House of Mirth – Cliff's Notes – Amazon UK

The House of Mirth – eBook formats at Project Gutenberg

The House of Mirth – audioBook version at LibriVox

The House of Mirth – DVD of 2007 Terrence Davie movie – Amazon UK

The House of Mirth – Kindle eBook edition

A Historical Guide to Edith Wharton – Amazon UK

The Cambridge Introduction to Edith Wharton – Amazon UK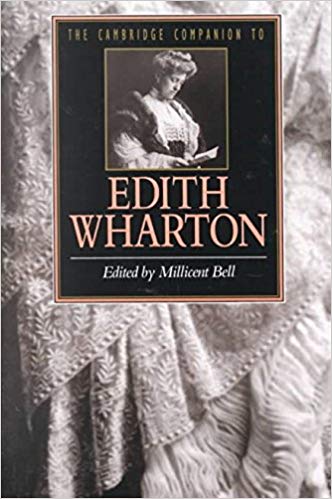 ---
The House of Mirth – characters
| | |
| --- | --- |
| Lily Bart | a beautiful and intelligent woman – (29) an orphan, living with her Aunt Julia |
| Hudson Bart | her hard-working father, who is ruined financially |
| Lawrence Selden | a middle-class lawyer, sceptic, and bachelor who believes he doesn't have enough money to marry |
| Percy Gryce | a rich, dull, bachelor and bibliophile |
| Mrs Gryce | a stern widow and matriarch, who controls her son |
| Simon Rosedale | a successful Jewish businessman who wishes to gain entry to upper class society |
| Gus Trenor | a coarse, gauche, and rich businessman |
| Judy Trenor | his snobbish and manipulative wife (40) |
| Gertrude Farish | Selden's unmarried cousin who does charity work |
| Julia Peniston | Lily's strict aunt, who looks after her following the death of her parents |
| Jack Stepney | Lily's improvident cousin |
| Grace Stepney | his sister, companion to Mrs Peniston, who inherits her wealth |
| Bertha Dorset | a conniving socialite and flirt, who had a former relationship with Lawrence Selden |
| George Dorset | Bertha's indulgent and cuckolded husband |
| Carry Fisher | an enthusiast for causes |
| Mrs Haffen | cleaner at the Benedick, who discovers the letters |
| The Wellington Brys | society would-bes |
| Ned Silverton | young hanger-on with poetic inclinations and an addiction to gambling |
| Little Dabham | society gossip columnist for 'Riviera Notes' |
| Paul Morpeth | society artist who arranges the tableaux vivants at the Bry's party |
| June & Ann Silverton | Ned's sisters, who are trying to pay off his debts |
| Norma Hatch | young nouveau rich divorcee who employs Lily as a 'secretary' |
| Nettie Struther | working-class young woman who is grateful for Lily's help |
---
The House of Mirth – film adaptation
2000 movie adaptation by Terence Davies
---
Manuscript page from The House of Mirth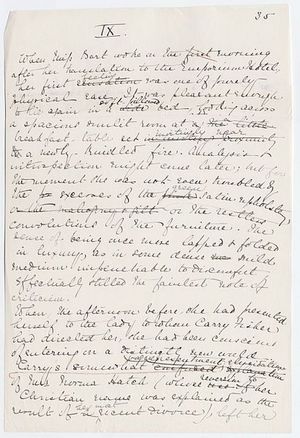 ---
Further reading
Louis Auchincloss, Edith Wharton: A Woman of her Time, New York: Viking, 1971,
Elizabeth Ammons, Edith Wharton's Argument with America, Georgia: University of Georgia Press, 1982, pp.222. ISBN: 0820305138
Janet Beer, Edith Wharton (Writers & Their Work), New York: Northcote House, 2001, pp.99, ISBN: 0746308981
Millicent Bell (ed), The Cambridge Companion to Edith Wharton, Cambridge: Cambridge University Press, 1995, pp.232, ISBN: 0521485134
Alfred Bendixen and Annette Zilversmit (eds), Edith Wharton: New Critical Essays, New York: Garland, 1992, pp.329, ISBN: 0824078489
Eleanor Dwight, Edith Wharton: An Extraordinary Life, New York: Harry N. Abrams, 1994, ISBN: 0810927950
Gloria C. Erlich, The Sexual Education of Edith Wharton, California: University of California Press, 1992, pp.223, ISBN: 0520075838
Susan Goodman, Edith Wharton's Women: Friends and Rivals, UPNE, 1990, pp.220, ISBN: 0874515246
Irving Howe, (ed), Edith Wharton: A collection of Critical Essays, London: University of North Carolina Press, 1986,
Jennie A. Kassanoff, Edith Wharton and the Politics of Race, Cambridge: Cambridge University Press, 2004, pp.240, ISBN: 0521830893
Hermione Lee, Edith Wharton, London: Vintage, new edition 2008, pp.864, ISBN: 0099763516
R.W.B. Lewis, Edith Wharton: A Biography, New York: Harper and Rowe, 1975, pp.592, ISBN: 0880640200
James W. Tuttleton (ed), Edith Wharton: The Contemporary Reviews, Cambridge: Cambridge University Press, 1992, pp.586, ISBN: 0521383196
Candace Waid, Edith Wharton's Letters from the Underworld, London: University of North Carolina Press, 1991,
Sarah Bird Wright, Edith Wharton A to Z: The Essential Reference to Her Life and Work, Fact on File, 1998, pp.352, ISBN: 0816034818
Cynthia Griffin Wolff, A Feast of Words: The Triumph of Edith Wharton, New York: Perseus Books, second edition 1994, pp.512, ISBN: 0201409186
---
Other works by Edith Wharton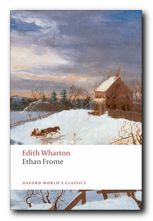 Ethan Frome (1911) tells the story of a poor farmer, lonely and downtrodden, his wife Zeena, and her cousin, the enchanting Mattie Silver. In the playing out of this novella's powerful and engrossing drama, Edith Wharton constructed her least characteristic and most celebrated book. In its unyielding and shocking pessimism, its bleak demonstration of tragic waste, it is a masterpiece of psychological and emotional realism. Every detail of the story contributes to a shocking and powerful conclusion you will never forget. This book is now regarded as a classic of the novella genre.


Buy the book at Amazon UK


Buy the book at Amazon US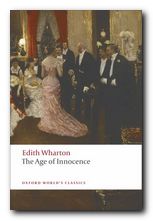 The Age of Innocence (1920) is Edith Wharton's most famous novel, written immediately after the end of the First World War. It's a brilliantly realized anatomy of New York society in the 1870s. Newland Archer is charming, tactful, and enlightened. He accepts society's standards and abides by its rules, but he also recognizes its limitations. His engagement to the impeccable May Welland assures him of a safe and conventional future – until the arrival of May's cousin Ellen Olenska puts all his plans in jeopardy. Independent, free-thinking, and scandalously separated from her husband, Ellen forces Archer to question the values and assumptions of his narrow world. As their love for each other grows, Archer has to decide where his ultimate loyalty lies.


Buy the book at Amazon UK


Buy the book at Amazon US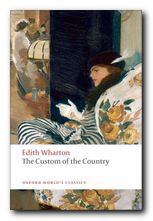 The Custom of the Country (1913) is Edith Wharton's satiric anatomy of American society in the first decade of the twentieth century. It follows the career of Undine Spragg, recently arrived in New York from the midwest and determined to conquer high society. Glamorous, selfish, mercenary and manipulative, her principal assets are her striking beauty, her tenacity, and her father's money. With her sights set on an advantageous marriage, Undine pursues her schemes in a world of shifting values, where triumph is swiftly followed by disillusion. This is a study of modern ambition and materialism written a hundred years before its time.


Buy the book at Amazon UK


Buy the book at Amazon US
---
Edith Wharton – web links

Edith Wharton at Mantex
Biographical notes, study guides to the major novels, tutorials on the shorter fiction, bibliographies, critiques of the shorter fiction, and web links.

Edith Wharton at Gutenberg
Free eTexts of the major novels and collections of stories in a variety of digital formats – also includes travel writing and interior design.

Edith Wharton at Wikipedia
Full details of novels, stories, and travel writing, adaptations for television and the cinema, plus web links to related sites.

The Edith Wharton Society
Old but comprehensive collection of free eTexts of the major novels, stories, and travel writing, linking archives at University of Virginia and Washington State University.

The Mount: Edith Wharton's Home
Aggressively commercial site devoted to exploiting The Mount – the house and estate designed by Edith Wharton. Plan your wedding reception here.

Edith Wharton at Fantastic Fiction
A compilation which purports to be a complete bibliography, arranged as novels, collections, non-fiction, anthologies, short stories, letters, and commentaries – but is largely links to book-selling sites, which however contain some hidden gems.

Edith Wharton's manuscripts
Archive of Wharton holdings at the Beinecke Rare Book and Manuscript Library
© Roy Johnson 2011
---
More on Edith Wharton
More on the novella
More on literary studies
More on short stories
---