tutorial, commentary, study resources, and web links
The Other House (1896) was first conceived as a stage play called The Promise. It was converted into a novel and first appeared in the London Illustrated News, then later as a single-volume novel published by Heinemann in 1896. Almost ten years later it was re-converted into a play. But neither the earlier nor the latest dramatised version ever reached the stage.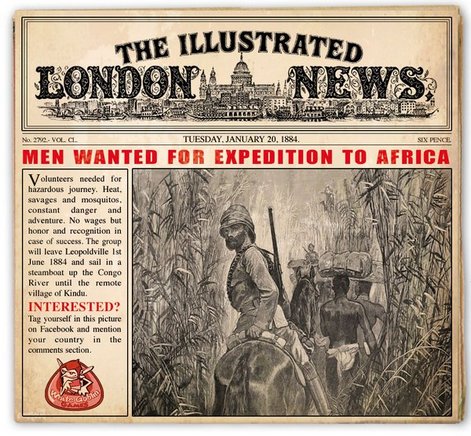 The decade of the 1890s was a period in which James suffered from the disappointment of his calamitous experiments with the theatre. But he was nothing if not an efficient housekeeper of the materials he had generated. Dramatic plots he had first created for the stage were turned into prose fiction – even though their origins show through in the volume of dialogue which dominates the text.
The Other House is also unusual in James's oeuvre in that it is a murder mystery. Many of his other works flirt closely with illegal acts and certainly contain many forms of death – but this novel embeds beneath its welter of conversation the deliberate murder of a child. It's also a murder which goes unpunished.
---
The Other House – critical commentary
Literary critics have passed generally unfavourable comment on The Other House on the grounds that the muder of a child is inconsistent with the rest of Henry James's work, and that the psychological motivation of the characters is rather improbable.
This view has two weaknesses, the first of which is that the governess in The Turn of the Screw (written around the same time) frightens to death the child Miles because of her neurotic obssessions. The second is that the person guilty of the crime in The Other House, Rose Armiger, is quite obviously a ruthless and 'bad heroine'. She comes from a lower class of society than the other characters (with an income of only £200 per annum) and must remove the one obstacle that stands in the way of her snaring Tony.
She and the 'good heroine' Jean Martle are not only in love with the same man but deeply antagonistic to each other. She has every reason for wishing to blame the murder onto her rival, and thus eliminate two impediments at the same time.
The only problem, given such a tightly choreographed series of events, is why she should announce her engagement to Dennis Vidal only a few moments before commiting the murder which she hopes will clear her way to securing Tony.
Presumably, one might argue, that rather like many other unscrupulous villains, she wishes to keep all her options open. One might also argue that in declaring her engagement (which she does before Dennis has actually proposed) she thereby deflects suspicion from herself. She would also certainly have had no compunction in ditching Dennis a second time if her plan had been successful.
Certainly the motivation and behaviour of the other characters is consistent and credible. Dennis is fatally 'smitten' with Rose. Jean is heroically devoted to Tony and his child. Paul is a naive young man casting around in an adult milieu, propelled by a controlling mother. Dr Ramage acts entirely unethically in covering up the crime, but he does so in order that the good name of an upper-class family (who are also his employers) should not be sullied.
James is no stranger to ambiguous conclusions in his work. Everyone in this story gets off scott free – except that it is assumed that Rose will have to live out her emigrant existance in China with a heavily burdened conscience.
It only remains to observe that given the circumstances obtaining at the conclusion, Jean is actually free to get her man after all.
Dramatic unity
In 1890 Henry James began his ill-fated attempt to succeed in the theatre. The story is now well known. He wrote several plays which successive producers turned down, and when finally his Guy Domeville was staged in 1895 it was greeted on its first night with a 15 minute curtain call of booing and jeering. James gave up the stage, put his dramatic ambitions behind him, and returned to the novel.
But what is not so well known (or observed) is that he retained the plots of these failures, and some of the novels he produced in the wake of this decision are heavily influenced by theatrical conventions and the mechanics of the theatre. The Awkward Age (1898) for instance is a story almost entirely composed of conversations between characters as they visit each others' drawing rooms.
The Other House (1896) uses the same technique but focuses dramatic interest even more intensely into three 'acts' set in only two adjacent and very similar locations. The characters walk on and off 'stage' in carefully choreographed sequences, exchanging the information which constitutes the narrative.
Indeed the whole of the first part of the novel (one hundred pages) follows the Aristotelian ideal of unity of time, place, and action. It takes place in one short period of time in one location. It's a story made for the theatre, and the strategies for getting the players on and off stage are as creakingly evident as the flapping scenery of a painted backdrop.
It is in fact a three act murder mystery, and was first conceived as the scenario for a stage play in 1883 called The Promise, but was turned down by theatrical producers. James certainly made the best of his opportunities for re-cycling the carefully planned dramatic material with which he filled his notebooks.
---
The Other House – study resources

The Other House – New York Review Books – Amazon UK

The Other House – New York Review Books – Amazon US

The Other House – Everyman Classics – Amazon UK

The Other House – Everyman Classics – Amazon US

The Other House – Kindle eBook edition

The Other House – (unabridged) audio download edition

The Other House – notes on the text

The Other House – eBook edition

The Cambridge Companion to Henry James – Amazon UK

Henry James at Wikipedia – biographical notes, links

Henry James at Mantex – tutorials, biography, study resources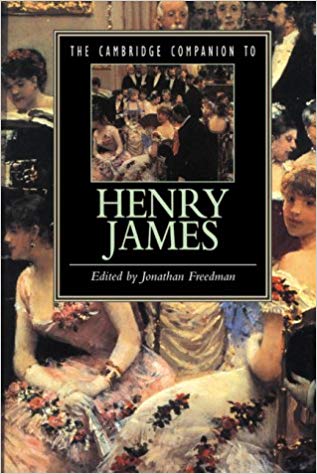 ---
The Other House – plot summary
Book First. A bank is controlled by two families, the Beevers and the Breams who live in two adjacent contry houses separated by a river with a connecting bridge. In Part I of the novel the characters assemble at Bounds, the Bream house. Tony Bream's wife Julia is ill following the birth of their daughter Effie. She makes her husband promise that in the event of her death he will not re-marry whilst their daughter is still alive. At the same time, Rose Armiage, an impecunious friend of the Breams is due to marry Dennis Vidal, a clerk in the 'Eastern office' with prospects, but they quarrel over her attachment to the Breams and break off their engagement. Vidal goes back to China.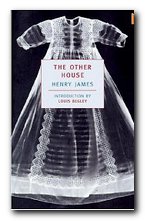 Book Second. Events take place four years later at Eastmead, the Beever house, following the death of Julia Bream. Effie's birthday is being celebrated. Interest is focussed on Paul Beever, a young man who has inherited a half share in the bank and whose mother wishes to see him married – possibly to Jean Martle, Mrs Beever's cousin. This match is encouraged by both Tony Bream and Rose Armiger in what they claim is Paul's best interest.
But Jean refuses the offer, saying that she will never be marry anyone. Dennis Vidal on the same day has arrived back from China, much richer, to enquire after Rose, who announces publicly that she will now accept his offer of marriage. During the social flurry of these events the child Effie goes missing, and is discovered dead in the river by Dr Rammage. Her father Tony confesses that he has killed her.
Book Third. Events take place in the same location, immediately following this announcement. A series of characters interview each other, during the course of which it emerges (very obscurely) that Rose has killed the child and tried to put the blame onto Jean, her rival in love for Tony Bream (and as a way of circumventing the promise made to his former wife).
Dr Ramage arranges to cover up the crime, claiming there has been an accident. Dennis takes Rose away to return to China, and Tony is spared any of the scandal for which he was honourably trying to take the blame.
---
Principal characters
| | |
| --- | --- |
| Mrs Adela Beever | the 'queen mother' of Eastmead |
| Paul Beever | her naive but honest son – inheritor of half the bank |
| Anthony (Tony) Bream | co-owner of the bank |
| Julia Bream | his wife who dies |
| Effie Bream | their child |
| Jean Martle | Mrs Beever's cousin |
| Rose Armiger | school friend of Bream – 'engaged' to Dennis Vidal |
| Dennis Vidal | a 'rising' clerk in the Eastern service |
| Dr Ramage | the local physician |
| Mrs Grantham | Rose's aunt, Julia's stepmother |
| Gorham | Effie's nurse |
| Manning | Mrs Beever's tall parlourmaid |
| Wilverley | the local town |
| Eastmead | Mrs Beever's house |
| Bounds | the Bream's house |
| Plumbury | the local railway station |
---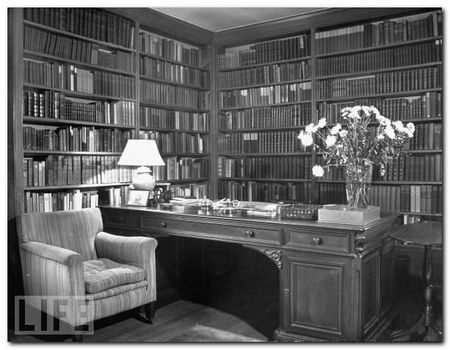 Henry James's study
---
Further reading
Biographical

Theodora Bosanquet, Henry James at Work, University of Michigan Press, 2007.

F.W. Dupee, Henry James: Autobiography, Princeton University Press, 1983.

Leon Edel, Henry James: A Life, HarperCollins, 1985.

Philip Horne (ed), Henry James: A Life in Letters, Viking/Allen Lane, 1999.

Henry James, The Letters of Henry James, Adamant Media Corporation, 2001.

Fred Kaplan, Henry James: The Imagination of Genius, Johns Hopkins University Press, 1999

F.O. Matthieson (ed), The Notebooks of Henry James, Oxford University Press, 1988.
Critical commentary

Elizabeth Allen, A Woman's Place in the Novels of Henry James London: Macmillan Press, 1983.

Ian F.A. Bell, Henry James and the Past, London: Palgrave Macmillan, 1993.

Millicent Bell, Meaning in Henry James, Cambridge (MA): Harvard University Press, 1993.

Harold Bloom (ed), Modern Critical Views: Henry James, Chelsea House Publishers, 1991.

Kirstin Boudreau, Henry James's Narrative Technique, Macmillan, 2010.

J. Donald Crowley and Richard A. Hocks (eds), The Wings of the Dove, New York: W.W. Norton and Company, 1978.

Victoria Coulson, Henry James, Women and Realism, Cambridge University Press, 2009.

Daniel Mark Fogel, A Companion to Henry James Studies, Greenwood Press, 1993.

Virginia C. Fowler, Henry James's American Girl: The Embroidery on the Canvas, Madison (Wis): University of Wisconsin Press, 1984.

Jonathan Freedman, The Cambridge Companion to Henry James, Cambridge University Press, 1998.

Judith Fryer, The Faces of Eve: Women in the Nineteenth Century American Novel, Oxford: Oxford University Press, 1976

Roger Gard (ed), Henry James: The Critical Heritage, London: Routledge, 1968.

Tessa Hadley, Henry James and the Imagination of Pleasure, Cambridge University Press, 2009.

Barbara Hardy, Henry James: The Later Writing (Writers & Their Work), Northcote House Publishers, 1996.

Richard A. Hocks, Henry James: A study of the short fiction, New York: Twayne Publishers, 1990.

Donatella Izzo, Portraying the Lady: Technologies of Gender in the Short Stories of Henry James, University of Nebraska Press, 2002.

Colin Meissner, Henry James and the Language of Experience, Cambridge University Press, 2009

John Pearson (ed), The Prefaces of Henry James, Pennsylvania State University Press, 1993.

Richard Poirer, The Comic Sense of Henry James, Oxford: Oxford University Press, 1967.

Hugh Stevens, Henry James and Sexuality, Cambridge University Press, 1998.

Merle A. Williams, Henry James and the Philosophical Novel, Cambridge University Press, 1993.

Judith Woolf, Henry James: The Major Novels, Cambridge University Press, 1991.

Ruth Yeazell (ed), Henry James: A Collection of Critical Essays, Longmans, 1994.
---
Other works by Henry James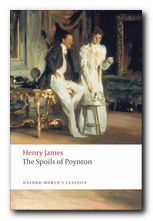 The Spoils of Poynton (1896) is a short novel which centres on the contents of a country house, and the question of who is the most desirable person to inherit it via marriage. The owner Mrs Gereth is being forced to leave her home to make way for her son and his greedy and uncultured fiancee. Mrs Gereth develops a subtle plan to take as many of the house's priceless furnishings with her as possible. But things do not go quite according to plan. There are some very witty social ironies, and a contest of wills which matches nouveau-riche greed against high principles. There's also a spectacular finale in which nobody wins out.


Buy the book from Amazon UK


Buy the book from Amazon US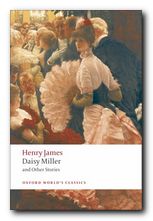 Daisy Miller (1879) is a key story from James's early phase in which a spirited young American woman travels to Europe with her wealthy but commonplace mother. Daisy's innocence and her audacity challenge social conventions, and she seems to be compromising her reputation by her independent behaviour. But when she later dies in Rome the reader is invited to see the outcome as a powerful sense of a great lost potential. This novella is a great study in understatement and symbolic power.


Buy the book from Amazon UK


Buy the book from Amazon US
---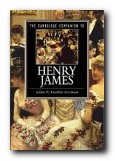 The Cambridge Companion to Henry James is intended to provide a critical introduction to James' work. Throughout the major critical shifts of the past fifty years, and despite suspicions of the traditional high literary culture that was James' milieu, as a writer he has retained a powerful hold on readers and critics alike. All essays are written at a level free from technical jargon, designed to promote accessibility to the study of James and his work.


Buy the book here
---
Henry James – web links

Henry James at Mantex
Biographical notes, study guides, tutorials on the Complete Tales, book reviews. bibliographies, and web links.

The Complete Works
Sixty books in one 13.5 MB Kindle eBook download for £1.92 at Amazon.co.uk. The complete novels, stories, travel writing, and prefaces. Also includes his autobiographies, plays, and literary criticism – with illustrations.

The Ladder – a Henry James website
A collection of eTexts of the tales, novels, plays, and prefaces – with links to available free eTexts at Project Gutenberg and elsewhere.

A Hyper-Concordance to the Works
Japanese-based online research tool that locates the use of any word or phrase in context. Find that illusive quotable phrase.

The Henry James Resource Center
A web site with biography, bibliographies, adaptations, archival resources, suggested reading, and recent scholarship.

Online Books Page
A collection of online texts, including novels, stories, travel writing, literary criticism, and letters.

Henry James at Project Gutenberg
A major collection of eTexts, available in a variety of eBook formats.

The Complete Letters
Archive of the complete correspondence (1855-1878) work in progress – published by the University of Nebraska Press.

The Scholar's Guide to Web Sites
An old-fashioned but major jumpstation – a website of websites and resouces.

Henry James – The Complete Tales
Tutorials on the complete collection of over one hundred tales, novellas, and short stories.

Henry James on the Internet Movie Database
Adaptations of James's novels and stories for the cinema and television – in various languages. Full details of directors and actors, production features, film reviews, box office, and even quizzes.
© Roy Johnson 2011
---
More on Henry James
More on literature
More on the novella
More on literary studies
More on short stories
---