tutorial, commentary, study resources, plot, and web links
The Siege of London first appeared in The Cornhill Magazine in January—February 1883. The magazine had been edited until the year before by Leslie Stephen, who was the father of Virginia Woolf. James was in fact a friend of the family, and it is highly likely that Leslie Stephen had personally accepted the story for the magazine.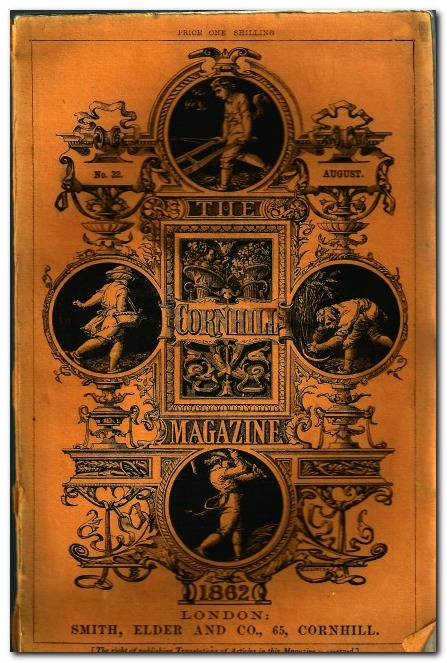 ---
The Siege of London – critical commentary
Theme
The main theme of this story is fairly easy to understand and is directly related to its slightly ironic title. Mrs Headway lays siege to London in the sense of establishing her right to a place in its upper social echelons. She is an ambitious and very determined woman with a rather murky past, which technically should prohibit her from making such inroads.
But she has preserved her good looks, and is referred to as the 'Texan Belle'. It is these lures with which she has entrapped the somewhat naive Sir Arthur Demesne, who Littlemore describes as 'a nonentity of the first water'.
Demesne's mother searches desperately for information about Mrs Headway's 'past' – to confirm her suspicions that she is not a respectable woman. But since nobody else except Littlemore knows anything about her past life, such efforts to reveal blemishes are thwarted.
Mrs Headway has her goals firmly in mind, and she is completely realistic about her life chances. She realises that she has a murky past, and that Sir Arthur is her last chance of gaining a place in upper class European society.
The crux
Given this theme, and the fact that Mrs Headway's plan has already succeeded, it is rather curious that Littlemore, after protecting the reputation of his old friend from enquiry throughout the story, suddenly reveals the truth to Lady Demesne.
He knows that the couple are engaged but not yet married, but the only possible profit he can gain from revealing the truth to Lady Demesne is a patriotic blow against English class snobbery, which he neither expresses nor entertains. He merely tells her that the information will not help her in any way. That turns out to be true – but it is another reason why Littlemore need not have made the revelation.
---
The Siege of London – study resources

The Complete Works of Henry James – Kindle edition – Amazon UK

The Complete Works of Henry James – Kindle edition – Amazon US

Complete Stories 1874—1884 – Library of America – Amazon UK

Complete Stories 1874—1884 – Library of America – Amazon US

The Siege of London – CreateSpace edition

The Siege of London – Kindle edition

The Siege of London – HTML edition

The Cambridge Companion to Henry James – Amazon UK

Henry James at Wikipedia – biographical notes, links

Henry James at Mantex – tutorials, biography, study resources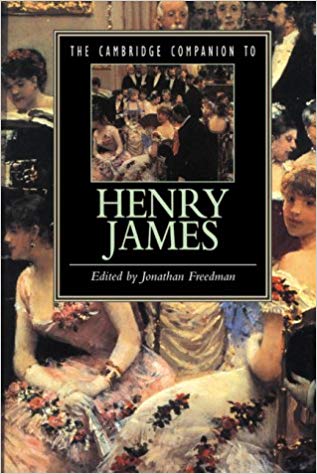 ---
The Siege of London – plot summary
PART ONE
I. Rupert Waterville and his friend George Littlemore meet Mrs Headway at the Comédie Francaise in Paris. She has known Littlemore in the past, has been much married and divorced, and has previously been Mrs Grenville and Nancy Beck. She is bold, outspoken, and from the 'wild west' of America. Littlemore has a slightly dissolute past, but has made his money in a silver mine and now professes to have no ambition. Waterville looks up to him as a model of sophistication.
II. When Littlemore visits Mrs Headway she reveals to him her burning ambition to 'get on in European society' and appeals to him for help. She wishes to be introduced to his sister, who lives in London. He is cautiously reserved about such prospects, because he perceives her to be brash and opportunistic.
III. Sir Arthur Demesne is completely infatuated with Mrs Headway, but he is naive and cannot understand why she does not have more friends. Being a raffish and lose woman from a completely different country and culture to his own, she is a mystery to him.
IV. Waterville worries that Mrs Headway might ask to be 'introduced' to polite society in London, which would compromise his reputation as a diplomat. Whilst Demense's mother visits Paris to keep an eye on him, Waterville takes Mrs Headway to the Luxembourg Galleries to see modern French painters.
V. She reveals that Lady Demesne would be prepared to receive her, but that she ambitiously wants Lady Demesne to visit her. She wishes to accumulate social status, and is sorely piqued by the way she was ignored in New York society.
When they return to her hotel, Sir Arthur Demesne has brought his mother to meet her. Demesne also calls on Littlemore hoping to gain information on Mrs Headway's 'background', but doesn't get any.
But Lady Demese only visits Mrs Headway once, and concludes that she is a worthless trollop. Littlemore is recalled to America on business, Waterville goes to London, and Mrs HGeadway goes to Rome where (she claims) she entertains nobility.
PART TWO
VI. The following year Waterville is invited to Longlands by Lady Demesne where Mrs Headway is also a guest. Waterville feels some sympathy for her, surrounded as she is by centuries of English tradition. But when he speaks to her she accuses him of spying on her. She later reveals that she thinks Lady Demesne is trying to halt her social progress and prevent her marriage to Sir Arthur. Lady Demesne asks Waterville for information on Mrs Headway, but he refuses to criticise her.
VII. When Littlemore returns from America, Waterville warns him that Mrs Headway is now an accepted social success. Mrs Headway warns Littlemore that Lady Demesne will wish to quiz Littlemore about her 'past' and prevent any marriage to Sir Arthur, which is precisely what she now wants.
VIII. Littlemore's sister Agnes Dolphin receives a letter from Lady Demesne asking about Mrs Headway. Agnes asks her brother to confirm everybody's worst fears about Mrs Headway, but he defends her right to 'succeed' socially. They disagree about the issue. She wishes to preserve the traditions of English exclusiveness which she has embraced with all the fervour of a proselyte: he wishes to defend an American democratic right to get on in the world.
IX. Mrs Headway once again summons Littlemore to support her as her oldest friend. However, it's a trick to force him to meet Sir Arthur. But when Littlemore asks Sir Arthur if he wants to 'know' anything about his bride-to-be, Sir Arthur rejects the offer and becomes engaged to Mrs Headway.
X. Lady Demesne finally confronts Littlemore at his sister's house and asks him directly about Mrs Headway. He confirms that she is not 'respectable', which is what she feared. The marriage goes ahead anyway.
---
Principal characters
| | |
| --- | --- |
| Rupert Waterville | a naive young American diplomat posted to London embassy (34) |
| George Littlemore | a rich and sophisticated American widower with a dissolute past (44) |
| Sir Arthur Demesne | a naive young English aristocrat and Tory MP |
| Lady Demesne | his scrupulous mother |
| Mrs Nancy Headway | a much married and divorced 'Texan Belle', previously Nancy Beck |
| Mrs Agnes Dolphin | Littlemore's snobbish sister who has embraced 'Englishness' |
---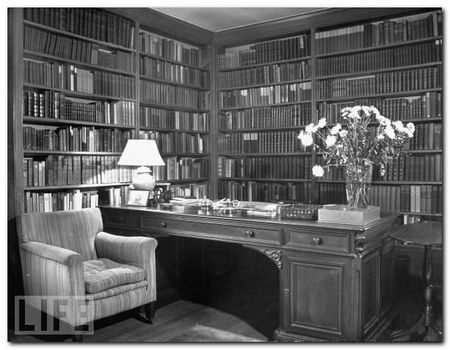 Henry James's study
---
Further reading
Biographical

Theodora Bosanquet, Henry James at Work, University of Michigan Press, 2007.

F.W. Dupee, Henry James: Autobiography, Princeton University Press, 1983.

Leon Edel, Henry James: A Life, HarperCollins, 1985.

Philip Horne (ed), Henry James: A Life in Letters, Viking/Allen Lane, 1999.

Henry James, The Letters of Henry James, Adamant Media Corporation, 2001.

Fred Kaplan, Henry James: The Imagination of Genius, Johns Hopkins University Press, 1999

F.O. Matthieson (ed), The Notebooks of Henry James, Oxford University Press, 1988.
Critical commentary

Elizabeth Allen, A Woman's Place in the Novels of Henry James London: Macmillan Press, 1983.

Ian F.A. Bell, Henry James and the Past, London: Palgrave Macmillan, 1993.

Millicent Bell, Meaning in Henry James, Cambridge (MA): Harvard University Press, 1993.

Harold Bloom (ed), Modern Critical Views: Henry James, Chelsea House Publishers, 1991.

Kirstin Boudreau, Henry James's Narrative Technique, Macmillan, 2010.

J. Donald Crowley and Richard A. Hocks (eds), The Wings of the Dove, New York: W.W. Norton and Company, 1978.

Victoria Coulson, Henry James, Women and Realism, Cambridge University Press, 2009.

Daniel Mark Fogel, A Companion to Henry James Studies, Greenwood Press, 1993.

Virginia C. Fowler, Henry James's American Girl: The Embroidery on the Canvas, Madison (Wis): University of Wisconsin Press, 1984.

Jonathan Freedman, The Cambridge Companion to Henry James, Cambridge University Press, 1998.

Judith Fryer, The Faces of Eve: Women in the Nineteenth Century American Novel, Oxford: Oxford University Press, 1976

Roger Gard (ed), Henry James: The Critical Heritage, London: Routledge, 1968.

Tessa Hadley, Henry James and the Imagination of Pleasure, Cambridge University Press, 2009.

Barbara Hardy, Henry James: The Later Writing (Writers & Their Work), Northcote House Publishers, 1996.

Richard A. Hocks, Henry James: A study of the short fiction, New York: Twayne Publishers, 1990.

Donatella Izzo, Portraying the Lady: Technologies of Gender in the Short Stories of Henry James, University of Nebraska Press, 2002.

Colin Meissner, Henry James and the Language of Experience, Cambridge University Press, 2009

John Pearson (ed), The Prefaces of Henry James, Pennsylvania State University Press, 1993.

Richard Poirer, The Comic Sense of Henry James, Oxford: Oxford University Press, 1967.

Hugh Stevens, Henry James and Sexuality, Cambridge University Press, 1998.

Merle A. Williams, Henry James and the Philosophical Novel, Cambridge University Press, 1993.

Judith Woolf, Henry James: The Major Novels, Cambridge University Press, 1991.

Ruth Yeazell (ed), Henry James: A Collection of Critical Essays, Longmans, 1994.
---
Other works by Henry James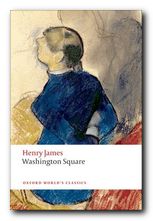 Washington Square (1880) is a superb early short novel, It's the tale of a young girl whose future happiness is being controlled by her strict authoritarian (but rather witty) father. She is rather reserved, but has a handsome young suitor. However, her father disapproves of him, seeing him as an opportunist and a fortune hunter. There is a battle of wills – all conducted within the confines of their elegant New York town house. Who wins out in the end? You will probably be surprised by the outcome. This is a masterpiece of social commentary, offering a sensitive picture of a young woman's life.


Buy the book from Amazon UK


Buy the book from Amazon US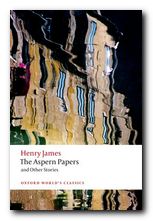 The Aspern Papers (1888) is a psychological drama set in Venice which centres on the tussle for control of a great writer's correspondence. An elderly lady, ex-lover of the writer, seeks a husband for her daughter. But the potential purchaser of the papers is a dedicated bachelor. Money is also at stake – but of course not discussed overtly. There is a refined battle of wills between them. Who will win in the end? As usual, James keeps the reader guessing. The novella is a masterpiece of subtle narration, with an ironic twist in its outcome. This collection of stories also includes three of his accomplished long short stories – The Private Life, The Middle Years, and The Death of the Lion.


Buy the book from Amazon UK


Buy the book from Amazon US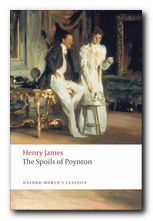 The Spoils of Poynton (1896) is a short novel which centres on the contents of a country house, and the question of who is the most desirable person to inherit it via marriage. The owner Mrs Gereth is being forced to leave her home to make way for her son and his greedy and uncultured fiancee. Mrs Gereth develops a subtle plan to take as many of the house's priceless furnishings with her as possible. But things do not go quite according to plan. There are some very witty social ironies, and a contest of wills which matches nouveau-riche greed against high principles. There's also a spectacular finale in which nobody wins out.


Buy the book from Amazon UK


Buy the book from Amazon US
---
Henry James – web links

Henry James at Mantex
Biographical notes, study guides, tutorials on the Complete Tales, book reviews. bibliographies, and web links.

The Complete Works
Sixty books in one 13.5 MB Kindle eBook download for £1.92 at Amazon.co.uk. The complete novels, stories, travel writing, and prefaces. Also includes his autobiographies, plays, and literary criticism – with illustrations.

The Ladder – a Henry James website
A collection of eTexts of the tales, novels, plays, and prefaces – with links to available free eTexts at Project Gutenberg and elsewhere.

A Hyper-Concordance to the Works
Japanese-based online research tool that locates the use of any word or phrase in context. Find that illusive quotable phrase.

The Henry James Resource Center
A web site with biography, bibliographies, adaptations, archival resources, suggested reading, and recent scholarship.

Online Books Page
A collection of online texts, including novels, stories, travel writing, literary criticism, and letters.

Henry James at Project Gutenberg
A major collection of eTexts, available in a variety of eBook formats.

The Complete Letters
Archive of the complete correspondence (1855-1878) work in progress – published by the University of Nebraska Press.

The Scholar's Guide to Web Sites
An old-fashioned but major jumpstation – a website of websites and resouces.

Henry James – The Complete Tales
Tutorials on the complete collection of over one hundred tales, novellas, and short stories.

Henry James on the Internet Movie Database
Adaptations of James's novels and stories for the cinema and television – in various languages. Full details of directors and actors, production features, film reviews, box office, and even quizzes.
© Roy Johnson 2013
---
More tales by James
More on literature
More on the novella
More on literary studies
More on short stories
---