tutorial, commentary, study resources, and web links
The Symbol was not published during Virginia Woolf's lifetime. Her diaries in the late 1930s record her intention to write something which involved snow and the top of a mountain: 'There are very few mountain summit moments. I mean, looking out at peace, from a height'. It is interesting to note that this seemingly positive image of a mountain top as the subject of a story contains no hints of the complexities of the narrative or the event which undercuts the ending in its finished version.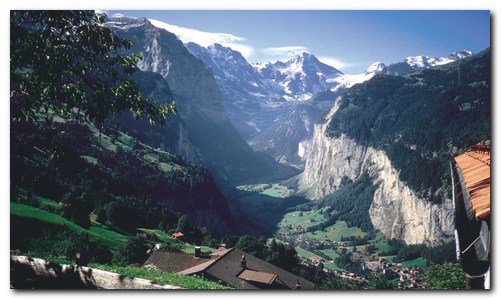 The Symbol – critical commentary
Some of Virginia Woolf's experimental short stories are not much more than static tableaux – non-dramatic sketches of situations held together by related images (Kew Gardens). Some of them might be structured merely by the passage of time (Monday or Tuesday) or by the play of individual imagination (The Mark on the Wall). Others might introduce dramatic tension and the human subjects of conventional prose fiction – only to destroy them as misleading constructions of the imagination (An Unwritten Novel).
The Symbol is Woolf's version of the 'surprise ending' – a story which appears to be concerned with one thing, but which turns out to be about something else – which is precisely the function of the symbol or the metaphor. It is significant that this story originally carried the title 'Inconclusions' but was replaced by 'The Symbol' during the revision of the typescript some time in 1941 – thus representing her last possible thoughts on the matter.
The mountain is there as a symbol of a challenge which attracts young men to explore it, to climb up it, and to overcome the dangers that it represents. The death of her dying mother is the guilt-inducing symbol of what the letter-writer wishes for – a life free from parental servitude with the possibility of following the family tradition of travel and exploration.
She has wished to explore, like the young men climbing the mountain, but instead has eventually taken the safe option of marriage. There is very little evidence in the text to suggest that a direct comparison is being made, but since there is no other substantial material in the narrative we are free to draw this inference.
Structure
The death of the mountaineers might seem to come as a surprise at the end of the story, but in fact all elements of the outcome of the story have been flagged up in the opening paragraph. The snow is 'dead white' [my emphasis]; the atmosphere on the mountain is 'too high for breathing flesh or fur covered life'; and in the valley below there are 'graves in the churchyard … recorded the names of several men who had fallen climbing'.
The letter-writer reflects upon the danger that the mountain represents to the local villagers, but does so with a thought which fits exactly her own situation when nursing her dying mother: 'Ought one not to be ashamed of dwelling upon what after all can't be cured?'
---
Study resources

The Complete Shorter Fiction – Vintage Classics – Amazon UK

The Complete Shorter Fiction – Vintage Classics – Amazon US

The Complete Shorter Fiction – Harcourt edition – Amazon UK

The Complete Shorter Fiction – Harcourt edition – Amazon US

The Complete Works of Virginia Woolf – Kindle edition

The Cambridge Companion to Virginia Woolf – Amazon UK

Virginia Woolf – Authors in Context – Amazon UK

The Cambridge Introduction to Virginia Woolf – Amazon UK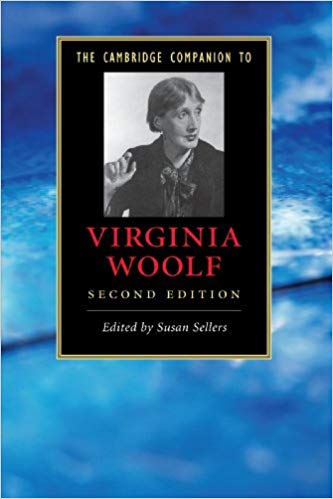 ---
The Symbol – synopsis
The setting of the story is an Alpine summer resort visually dominated by the local snow-capped mountain. On the balcony of a local hotel an un-named woman is writing to her sister in England, whilst below a young man she knows vaguely is part of a group preparing for the ascent. She thinks the mountain is a symbol, but isn't quite sure of what.
She reflects on her earlier life when she nursed her dying mother, and thinks how her mother's death seemed to her at the time like a symbol – because it would release her from caring into the freedom to get married. Coming from an Anglo-Indian family of explorers, she had a desire to explore for herself, but opted for marriage instead.
In her letter she likens the Alpine resort to Birmingham, and mentions that the inhabitants (largely invalids) are dominated by their consciousness of the mountain, and she wonders if it could be 'removed' from them as an impediment. But she thinks it is perhaps selfish to be concerned with something which cannot be changed, and has been assured that the mountain is quite safe and benign.
Later that night she learns that the mountaineers, including the young man, have died trying to climb the mountain.
---
Virginia Woolf – Monk's House at Rodmell
---
Other works by Virginia Woolf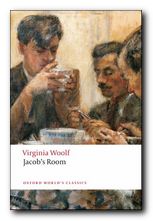 Jacob's Room (1922) was Woolf's first and most dramatic break with traditional narrative fiction. It was also the first of her novels she published herself, as co-founder of the Hogarth Press. This gave her for the first time the freedom to write exactly as she wished. The story is a thinly disguised portrait of her brother Thoby – as he is perceived by others, and in his dealings with two young women. The novel does not have a conventional plot, and the point of view shifts constantly and without any signals or transitions from one character to another. Woolf was creating a form of story telling in which several things are discussed at the same time, creating an impression of simultaneity, and a flow of continuity in life which was one of her most important contributions to literary modernism.


Buy the book at Amazon UK


Buy the book at Amazon US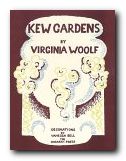 Kew Gardens is a collection of experimental short stories in which Woolf tested out ideas and techniques which she then later incorporated into her novels. After Chekhov, they represent the most important development in the modern short story as a literary form. Incident and narrative are replaced by evocations of mood, poetic imagery, philosophic reflection, and subtleties of composition and structure. The shortest piece, 'Monday or Tuesday', is a one-page wonder of compression. This collection is a cornerstone of literary modernism. No other writer – with the possible exception of Nadine Gordimer, has taken the short story as a literary genre as far as this.


Buy the book at Amazon UK


Buy the book at Amazon US
---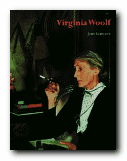 Virginia Woolf is a readable and well illustrated biography by John Lehmann, who at one point worked as her assistant and business partner at the Hogarth Press. It is described by the blurb as 'A critical biography of Virginia Woolf containing illustrations that are a record of the Bloomsbury Group and the literary and artistic world that surrounded a writer who is immensely popular today'. This is an attractive and very accessible introduction to the subject which has been very popular with readers ever since it was first published..


Buy the book at Amazon UK


Buy the book at Amazon US
---
Virginia Woolf – web links
Virginia Woolf at Mantex
Biographical notes, study guides to the major works, book reviews, studies of the short stories, bibliographies, web links, study resources.
Blogging Woolf
Book reviews, Bloomsbury related issues, links, study resources, news of conferences, exhibitions, and events, regularly updated.
Virginia Woolf at Wikipedia
Full biography, social background, interpretation of her work, fiction and non-fiction publications, photograph albumns, list of biographies, and external web links
Virginia Woolf at Gutenberg
Selected eTexts of her novels and stories in a variety of digital formats.
Woolf Online
An electronic edition and commentary on To the Lighthouse with notes on its composition, revisions, and printing – plus relevant extracts from the diaries, essays, and letters.
Hyper-Concordance to Virginia Woolf
Search texts of all the major novels and essays, word by word – locate quotations, references, and individual terms
Orlando – Sally Potter's film archive
The text and film script, production notes, casting, locations, set designs, publicity photos, video clips, costume designs, and interviews.
Women's History Walk in Bloomsbury
Tour of literary and political homes in Bloomsbury – including Gordon Square, Gower Street, Bedford Square, Tavistock Square, plus links to women's history web sites.
Virginia Woolf Society of Great Britain
Bulletins of events, annual lectures, society publications, and extensive links to Woolf and Bloomsbury related web sites
BBC Audio Essay – A Eulogy to Words
Charming sound recording of radio talk given by Virginia Woolf in 1937 – a podcast accompanied by a slideshow of photographs.
A Family Photograph Albumn
Leslie Stephen compiled a photograph album and wrote an epistolary memoir, known as the "Mausoleum Book," to mourn the death of his wife, Julia, in 1895 – an archive at Smith College – Massachusetts
Virginia Woolf – on video
Biographical studies and documentary videos with comments on Virginia Woolf and the Bloomsbury Group and the social background of their times.
Virginia Woolf Miscellany
An archive of academic journal essays 2003—2014, more than 25 issues that were published between 1975 and 2002, and featuring news items, book reviews, and full length studies.
© Roy Johnson 2014
---
More on Virginia Woolf
Virginia Woolf – short stories
Virginia Woolf – greatest works
Virginia Woolf – criticism
Virginia Woolf – life and works
---