fictional works – plus some film versions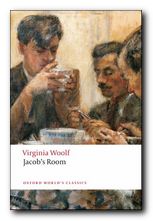 Jacob's Room (1922) was Woolf's first and most dramatic break with traditional narrative fiction. It was also the first of her novels she published herself, as co-founder of the Hogarth Press. This gave her for the first time the freedom to write exactly as she wished. The story is a thinly disguised portrait of her brother Thoby – as he is perceived by others, and in his dealings with two young women. The novel does not have a conventional plot, and the point of view shifts constantly and without any signals or transitions from one character to another. Woolf was creating a form of story telling in which several things are discussed at the same time, creating an impression of simultaneity, and a flow of continuity in life which was one of her most important contributions to literary modernism.

Buy the book at Amazon UK


Buy the book at Amazon US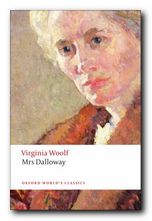 Mrs Dalloway (1925) is probably the most accessible of her great novels. A day in the life of a London society hostess is used as the structure for her experiments in multiple points of view. The themes she explores are the nature of personal identity; memory and consciousness; the passage of time; and the tensions between the forces of Life and Death. The novel abandons conventional notions of plot in favour of a mosaic of events. She gives a very lyrical response to the fundamental question, 'What is it like to be alive?' And her answer is a sensuous expression of metropolitan existence. The novel also features her rich expression of 'interior monologue' as a narrative technique, and it offers a subtle critique of society recovering in the aftermath of the first world war. This novel is now seen as a central text of English literary modernism.

Buy the book at Amazon UK


Buy the book at Amazon US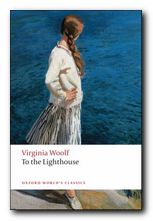 To the Lighthouse (1927) is the second of the twin jewels in the crown of her late experimental phase. It is concerned with the passage of time, the nature of human consciousness, and the process of artistic creativity. Woolf substitutes symbolism and poetic prose for any notion of plot, and the novel is composed as a tryptich of three almost static scenes – during the second of which the principal character Mrs Ramsay dies – literally within a parenthesis. The writing is lyrical and philosophical at the same time. Many critics see this as her greatest achievement, and Woolf herself realised that with this book she was taking the novel form into hitherto unknown territory.

Buy the book at Amazon UK


Buy the book at Amazon US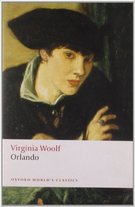 Orlando (1928) is one of her lesser-known novels, although it's critical reputation has risen in recent years. It's a delightful fantasy which features a character who changes sex part-way through the book – and lives from the sixteenth to the twentieth century. Using this device (which turns out to be strangely credible) Woolf explores issues of gender and identity as her hero-heroine moves through a variety of lives and personal adventures. Orlando starts out as an emissary to the Court of St James, lives through friendships with Swift and Alexander Pope, and ends up motoring through the west end of London on a shopping expedition in the 1920s. The character is loosely based on Vita Sackville-West, who at one time was Woolf's lover. The novel itself was described by Nigel Nicolson (Sackville-West's son) as 'the longest and most charming love-letter in literature'.

Buy the book at Amazon UK


Buy the book at Amazon US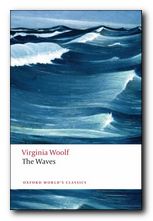 The Waves (1931) is her most experimental and most demanding novel. Rather like her exact contemporary James Joyce, she was pushing the possibilities of the novel to their furthest limit. She abandons conventional narrative and setting altogether, and substitutes the interior monologues of six different characters. They are friends (and lovers) whose lives are revealed by what they think about themselves and each other. The monologues that span the characters' lives are broken up by nine brief third-person interludes detailing a coastal scene at varying stages in a day from sunrise to sunset. Readers have to work out who is 'thinking' at any moment – but assistance is provided by patterns of imagery and fragments of repeated ideas associated with each character. Not for the faint-hearted. Read the other novels first.

Buy the book at Amazon UK


Buy the book at Amazon US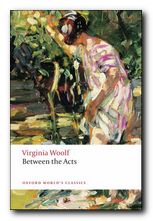 Between the Acts (1941) is her last novel, in which she returns to a less demanding literary style. Despite being written immediately before her suicide, she combines a playful wittiness with her satirical critique of English upper middle-class life. The story is set in the summer of 1939 on the day of the annual village fete at Pointz Hall. It describes a country pageant on English history written by Miss La Trobe, and its effects on the people who watch it. Most of the audience misunderstand it in various ways, but the implication is that it is a work of art which temporarily creates order amidst the chaos of human life. There's lots of social comedy, some amusing reflections on English weather, and meteorological metaphors and imagery run cleverly throughout the book.

Buy the book at Amazon UK


Buy the book at Amazon US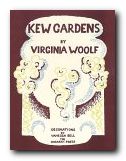 Kew Gardens is a collection of experimental short stories in which Woolf tested out ideas and techniques which she then later incorporated into her novels. After Chekhov, they represent the most important development in the modern short story as a literary form. Incident and narrative are replaced by evocations of mood, poetic imagery, philosophic reflection, and subtleties of composition and structure. The shortest piece, 'Monday or Tuesday', is a one-page wonder of compression. This collection is a cornerstone of literary modernism. No other writer – with the possible exception of Nadine Gordimer, has taken the short story as a literary genre as far as this.

Buy the book at Amazon UK


Buy the book at Amazon US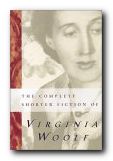 The Complete Shorter Fiction contains all the classic short stories such as The Mark on the Wall, A Haunted House, and The String Quartet – but also the shorter fragments and experimental pieces such as Mrs Dalloway in Bond Street. These 'sketches' (as she called them) were used to practice the techniques she used in her longer fictions. Nearly fifty pieces written over the course of Woolf's writing career are arranged chronologically to offer insights into her development as a writer. This is one for connoisseurs – well presented and edited in a scholarly manner.

Buy the book at Amazon UK


Buy the book at Amazon US
---
Film versions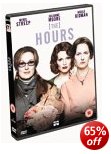 The Hours DVD is an amazingly successful film adaptation of Michael Cunningham's fictional take on Mrs Dalloway. Fragments of Virginia Woolf's biography are interwoven with stories from 1950s Los Angeles and contemporary New York. It's not a direct adaptation but a stunning interpretation of Woolf and her world, her themes, and even her narrative techniques. It is beautifully photographed, and the evocation of Woolf's creative process is particularly impressive. Nicole Kidman creates a very sympathetic portrayal of Virginia Woolf, Julianne Moore glues the plot together with a magnificent performance as a woman at the end of her tether, and Meryl Streep is a slightly over-the-top but acceptable modern Clarissa. Music by Philip Glass. This is a film which no Woolf enthusiast should miss.

Buy the book at Amazon UK


Buy the book at Amazon US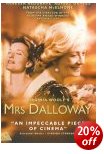 Mrs Dalloway DVD is an excellent film version of Mrs Dalloway directed by Dutch filmmaker Marleen Gorris. It's a visually low key rendering of the original, but it captures the spirit of the novel very well. Outstanding performance by Vanessa Redgrave in the principal role, and Natascha McElhone as her younger self and a young Kenneth Brannah as Charles Tansley. The screenplay was written by actor-author Eileen Atkins.

Buy the book at Amazon UK


Buy the book at Amazon US
---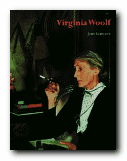 Virginia Woolf is a readable and well illustrated biography by John Lehmann, who at one point worked as her assistant at the Hogarth Press. It is described by the blurb as 'A critical biography of Virginia Woolf containing illustrations that are a record of the Bloomsbury Group and the literary and artistic world that surrounded a writer who is immensely popular today'. An attractive and very accessible introduction to the subject.

Buy the book at Amazon UK


Buy the book at Amazon US
© Roy Johnson 2005
---
Virginia Woolf – web links

Virginia Woolf at Mantex
Biographical notes, study guides to the major works, book reviews, studies of the short stories, bibliographies, web links, study resources.

Blogging Woolf
Book reviews, Bloomsbury related issues, links, study resources, news of conferences, exhibitions, and events, regularly updated.

Virginia Woolf at Wikipedia
Full biography, social background, interpretation of her work, fiction and non-fiction publications, photograph albumns, list of biographies, and external web links

Virginia Woolf at Gutenberg
Selected eTexts of her novels and stories in a variety of digital formats.

Woolf Online
An electronic edition and commentary on To the Lighthouse with notes on its composition, revisions, and printing – plus relevant extracts from the diaries, essays, and letters.

Hyper-Concordance to Virginia Woolf
Search texts of all the major novels and essays, word by word – locate quotations, references, and individual terms

Orlando – Sally Potter's film archive
The text and film script, production notes, casting, locations, set designs, publicity photos, video clips, costume designs, and interviews.

Women's History Walk in Bloomsbury
Tour of literary and political homes in Bloomsbury – including Gordon Square, Gower Street, Bedford Square, Tavistock Square, plus links to women's history web sites.

Virginia Woolf Society of Great Britain
Bulletins of events, annual lectures, society publications, and extensive links to Woolf and Bloomsbury related web sites

BBC Audio Essay – A Eulogy to Words
Charming sound recording of radio talk given by Virginia Woolf in 1937 – a podcast accompanied by a slideshow of photographs.

A Family Photograph Albumn
Leslie Stephen compiled a photograph album and wrote an epistolary memoir, known as the "Mausoleum Book," to mourn the death of his wife, Julia, in 1895 – an archive at Smith College – Massachusetts

Virginia Woolf first editions
Hogarth Press book jacket covers of the first editions of Woolf's novels, essays, and stories – largely designed by her sister, Vanessa Bell.

Virginia Woolf – on video
Biographical studies and documentary videos with comments on Virginia Woolf and the Bloomsbury Group and the social background of their times.

Virginia Woolf Miscellany
An archive of academic journal essays 2003—2014, featuring news items, book reviews, and full length studies.
---
More on Virginia Woolf
Virginia Woolf – web links
Virginia Woolf – greatest works
Virginia Woolf – criticism
More on the Bloomsbury Group
---