tutorial, commentary, study resources, and web links
The Third Person first appeared in a volume of stories published under the collective title The Soft Side in 1900. It is one of his many variations on the theme of the ghost story – this one being amusingly satirical.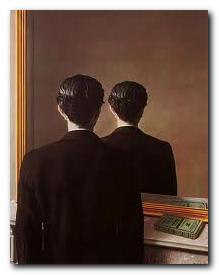 ---
The Third Person – critical commentary
Ghost stories
Henry James included a number of ghost stories amongst his production of shorter fictions. They were quite popular towards the end of the nineteenth century, and he was quite happy to respond to the commercial demand.
[It should be kept in mind that James employed many techniques to enhance his professional productivity. He hired a stenographist to take his compositions from dictation, and he hired an agent to handle his work in the world of proliferating magazines, journals, and publishing houses – both in England and America.]
The ghost stories range from the deadly and serious The Turn of the Screw in which one character (a child) is literally scared to death, via the similar Owen Wingrave, to playful narratives in which the characters see or believe in ghosts but we the reader are not called on to do so. Sir Edmund Orme even has a benevolent ghost whose task is to protect others from what he suffered.
The Third Person falls into this second category of amusing ghost stories. Two romantically imaginative elderly ladies inherit an old house, and as part of their appreciation of its history they conjure into being their scandalous ancestor. They do so in a spirit of competitive romanticism, and as usual in narratives of this kind there is no corroborative evidence to support the 'sightings' of the ghost. We are left in no doubt that they are figments of the ladies' respective imaginations.
Tauchnitz editions
Tauchnitz was a firm of German publishers in Leipzig who originally produced dictionaries, Bibles, and editions of Greek and Roman classics. When they first introduced cheap paperback English language editions in the mid nineteenth century there were no general copyright agreements, so the books were printed with a warning on their front cover "Not to be introduced into England or into any British colony".
This prohibition was widely ignored by travellers. Mainland Europe was seen as fertile ground for sexual laxity by the British during the nineteenth and early twentieth century, so anything 'imported' from there carried with it the suggestion of immorality. It is therefore deeply ironic that it is the vicar who puts the idea of the smuggled Tauchnitz novel into Amy's head.
---
The Third Person – study resources

The Complete Works of Henry James – Kindle edition – Amazon UK

The Complete Works of Henry James – Kindle edition – Amazon US

Complete Stories 1898—1910 – Library of America – Amazon UK

Complete Stories 1898—1910 – Library of America – Amazon US

The Third Person – Digireads reprint edition – Amazon UK

The Third Person – eBook formats at Gutenberg Consortia

The Third Person – read the story on line

The Cambridge Companion to Henry James – Amazon UK

The Prefaces of Henry James – Introductions to his tales and novels

Henry James at Wikipedia – biographical notes, links

Henry James at Mantex – tutorials, biography, study resources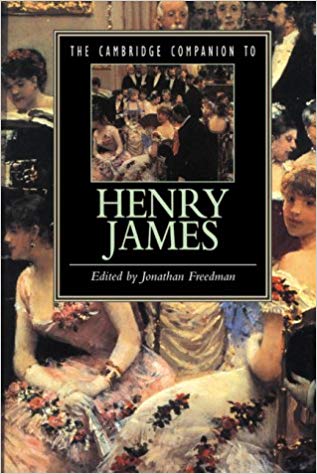 ---
The Third Person – plot summary
Part I. Two elderly and 'artistic' spinsters Susan and Amy Frush unexpectedly inherit an old house near the south-east coast of England. They decide to live there together, and hope to uncover some romantic or even scandalous secret from its past. When they discover a bundle of old letters in the cellar, they enlist the help of the local vicar in revealing its contents.
Part II. The same night Susan Frush sees a man in her bedroom with his head twisted on one side. .Conferring with her younger cousin Amy, they rapidly assume and celebrate the fact that the house is haunted by their own personal ghost. Shortly afterwards the vicar, having studied the old papers, reveals that their ancestor Cuthbert Frush was hanged.
Part III. After a further appearance of the ghost (this time to Amy) they manage to persuade themselves that he is both a handsome and attractive man. When the vicar then reveals that their ancestor was hanged for smuggling, they consider this a rather low-class and vulgar crime, but quickly put a romantic gloss on the facts of the case.
Part IV. As time goes on, the two cousins begin to feel a certain rivalry and possessiveness towards the ghost, who they now think of as their own 'man in the house'. Susan invents meetings and sightings in order to assume the upper hand, and the two women quarrel over their respective levels of intimacy with the ghost.
Part V. Later they decide in a roundabout way to put an end to the 'understanding' they have regarding the ghost, but they are not sure what to do about it. Susan finally reveals that she has sent twenty pounds to the government tax office as an expiatory payment to compensate for her ancestor's historic offence. Amy then travels to France for ten days and on return smuggles into the country a (by implication) scandalous paperback novel. In doing this they feel that they have finally exorcised the ghost by burying the fiction they have created and maintained.
---
Principal characters
| | |
| --- | --- |
| Miss Susan Frush | frumpy old spinster maid, painter |
| Miss Amy Frush | her spinster cousin, ten years younger, writer |
| Mr Patten | vicar at Marr |
| Marr | country town in south-east England |
---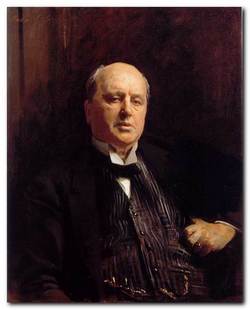 Henry James – portrait by John Singer Sargeant
---
Ghost stories by Henry James

The Romance of Certain Old Clothes (1868)

The Ghostly Rental (1876)

Sir Edmund Orme (1891)

The Private Life (1892)

Owen Wingrave (1892)

The Friends of the Friends (1896)

The Turn of the Screw (1898)

The Real Right Thing (1899)

The Third Person (1900)

The Jolly Corner (1908)
---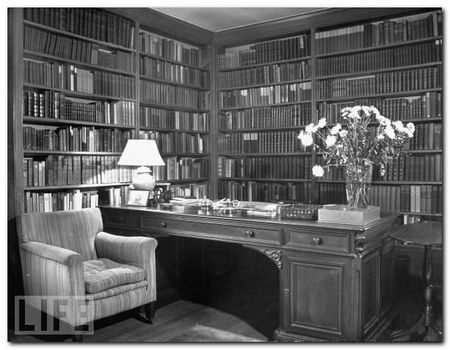 Henry James's study
---
Further reading
Biographical

Theodora Bosanquet, Henry James at Work, University of Michigan Press, 2007.

Leon Edel, Henry James: A Life, HarperCollins, 1985.

Henry James, The Letters of Henry James, Adamant Media Corporation, 2001.

Fred Kaplan, Henry James: The Imagination of Genius, Johns Hopkins University Press, 1999

F.O. Matthieson (ed), The Notebooks of Henry James, Oxford University Press, 1988.
Critical commentary

Ian F.A. Bell, Henry James and the Past, London: Palgrave Macmillan, 1993.

Millicent Bell, Meaning in Henry James, Cambridge (MA): Harvard University Press, 1993.

Harold Bloom (ed), Modern Critical Views: Henry James, Chelsea House Publishers, 1991.

Kirstin Boudreau, Henry James's Narrative Technique, Macmillan, 2010.

Daniel Mark Fogel, A Companion to Henry James Studies, Greenwood Press, 1993.

Jonathan Freedman, The Cambridge Companion to Henry James, Cambridge University Press, 1998.

Roger Gard (ed), Henry James: The Critical Heritage, London: Routledge, 1968.

Barbara Hardy, Henry James: The Later Writing (Writers & Their Work), Northcote House Publishers, 1996.

Richard A. Hocks, Henry James: A study of the short fiction, New York: Twayne Publishers, 1990.

Colin Meissner, Henry James and the Language of Experience, Cambridge University Press, 2009

John Pearson (ed), The Prefaces of Henry James, Pennsylvania State University Press, 1993.

Ruth Yeazell (ed), Henry James: A Collection of Critical Essays, Longmans, 1994.
---
Other works by Henry James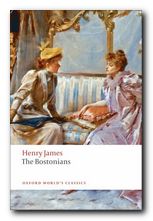 The Bostonians (1886) is a novel about the early feminist movement. The heroine Verena Tarrant is an 'inspirational speaker' who is taken under the wing of Olive Chancellor, a man-hating suffragette and radical feminist. Trying to pull her in the opposite direction is Basil Ransom, a vigorous young man from the South to whom Verena becomes more and more attracted. The dramatic contest to possess her is played out with some witty and often rather sardonic touches, and as usual James keeps the reader guessing about the outcome until the very last page.


Buy the book at Amazon UK


Buy the book at Amazon US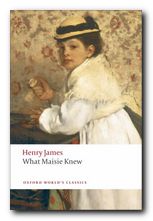 What Masie Knew (1897) A young girl is caught between parents who are in the middle of personal conflict, adultery, and divorce. Can she survive without becoming corrupted? It's touch and go – and not made easier for the reader by the attentions of an older man who decides to 'look after' her. This comes from the beginning of James's 'Late Phase', so be prepared for longer and longer sentences. In fact it's said that whilst composing this novel, James switched from writing longhand to using dictation – and it shows if you look carefully enough – part way through the book.


Buy the book at Amazon UK


Buy the book at Amazon US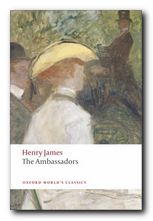 The Ambassadors (1903) Lambert Strether is sent from America to Paris to recall Chadwick Newsome, a young man who is reported to be compromising himself by an entanglement with a wicked woman. However, Strether's mission fails when he is seduced by the social pleasures of the European capital, and he takes Newsome's side. So a second ambassador is dispatched in the form of the more determined Sarah Pocock. She delivers an ultimatum which is resisted by the two young men, but then an accident reveals unpleasant truths to Strether, who is faced by a test of loyalty between old Europe and the new USA. This edition presents the latest scholarship on James and includes an introduction, notes, selected criticism, a text summary and a chronology of James's life and times.


Buy the book at Amazon UK


Buy the book at Amazon US
---
Henry James – web links

Henry James at Mantex
Biographical notes, study guides, tutorials on the Complete Tales, book reviews. bibliographies, and web links.

The Complete Works
Sixty books in one 13.5 MB Kindle eBook download for £1.92 at Amazon.co.uk. The complete novels, stories, travel writing, and prefaces. Also includes his autobiographies, plays, and literary criticism – with illustrations.

The Ladder – a Henry James website
A collection of eTexts of the tales, novels, plays, and prefaces – with links to available free eTexts at Project Gutenberg and elsewhere.

A Hyper-Concordance to the Works
Japanese-based online research tool that locates the use of any word or phrase in context. Find that illusive quotable phrase.

The Henry James Resource Center
A web site with biography, bibliographies, adaptations, archival resources, suggested reading, and recent scholarship.

Online Books Page
A collection of online texts, including novels, stories, travel writing, literary criticism, and letters.

Henry James at Project Gutenberg
A major collection of eTexts, available in a variety of eBook formats.

The Complete Letters
Archive of the complete correspondence (1855-1878) work in progress – published by the University of Nebraska Press.

The Scholar's Guide to Web Sites
An old-fashioned but major jumpstation – a website of websites and resouces.

Henry James – The Complete Tales
Tutorials on the complete collection of over one hundred tales, novellas, and short stories.

Henry James on the Internet Movie Database
Adaptations of James's novels and stories for the cinema and television – in various languages. Full details of directors and actors, production features, film reviews, box office, and even quizzes.
© Roy Johnson 2012
---
More tales by James
More on literature
More on the novella
More on literary studies
More on short stories
---